Despite having my plans changed in April to Thru- hike the CDT, I was still able to begin at Rawlins, Wyoming and hike North to Canada.
A special part of that hike was having my 17-year-old grandson, Cooper, join me at Brooks Lake Lodge and hike 74 miles with me to Yellowstone. I had Cooper set up with my very "next to best" gear (The Six Moon Designs Flight 40 and the Skyscape Trekker shelter). We set off confident that we would have the most memorable time ever. It was the end of July and perfect weather. Day one lead us to an amazing precipice, which we would never have noticed if it hadn't been for the downed trees blocking the trail. We looked out over the distant landscapes taking pictures and guessing the possible hillsides that the trail would lead us through or over. There were a few passing showers, a number of creeks, and two rivers we needed to ford, so a lunch stop and chance to change wet socks were added to our daily goal.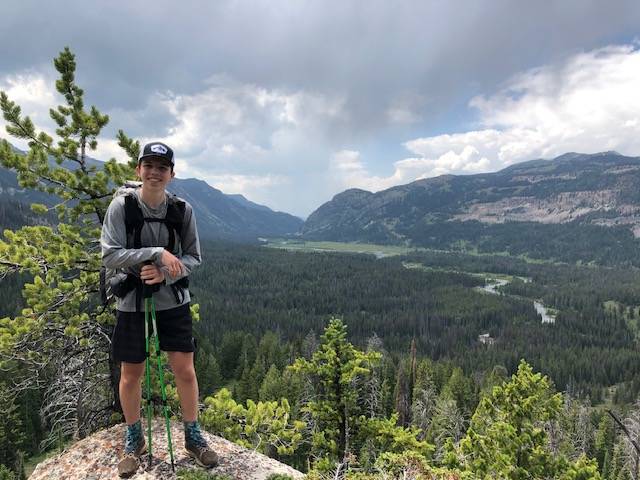 I was thrilled with our first day. So far, all was going well. I had checked our GPS location often and Guthook's for added information. When rounding a backwards "S" bend I noticed a sign post up ahead, oddly it was not actually on the trail or at a junction, so I stood pondering before continuing around the bend. About that time a thundershower passed over so we sheltered under a tree. It was a good time to check and re-check that we lined up with the trail on the GPS, headed in the right direction. I checked that we were parallel with the trail when I zoomed out, but we were a little off the trail when I zoomed in... why?! I surmised that I must have zoomed in too far.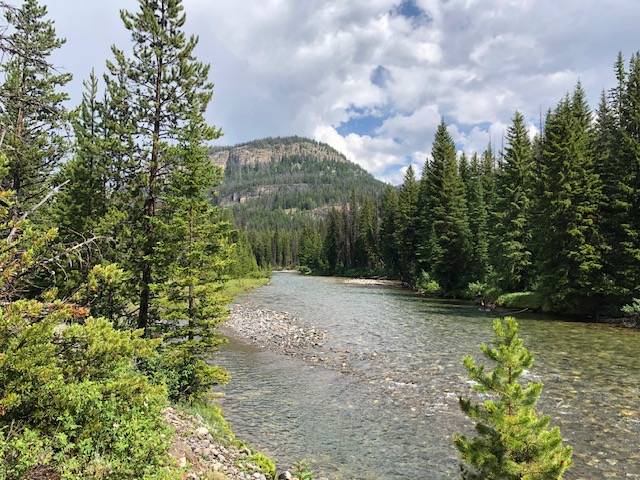 The trail seemed wide and clear as we continued. We'd gone about a mile when I checked again and was mortified to find I was way off trail, my heart sank, the only solution was to back-track completely. All the way back. Not only was I chiding myself for my poor leadership, I was feeling doubly bad for Cooper, who through no fault of his own, had just hiked an extra two unnecessary miles which set back the distance we had hoped to attain for the first day.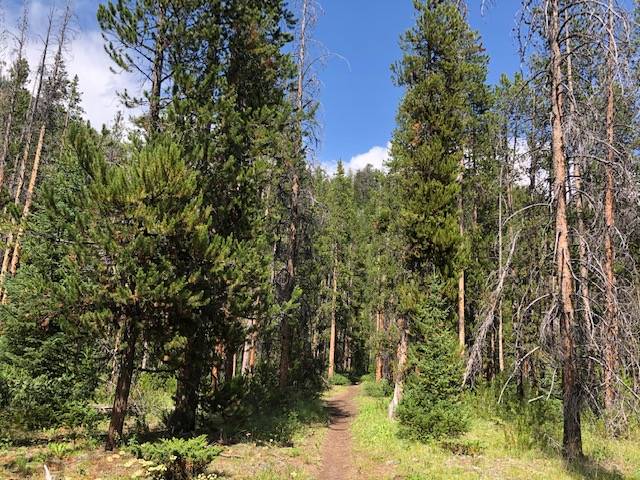 We raced back to the place of "bewilderment" where I had stood before that sign ready to blame it in full. Why wasn't that sign at an actual junction?! Why did NO part of the sign even have the letters CDT and an arrow on them?! I was totally running that sign post under the bus!
I rechecked Guthook again and there it was, "bare left at an unmarked Junction" Argh !!... My fault!
Retracing more - there it was. What a relief, but no wonder I walked right past it. Branches covered the trail so it was barely visible. I decided to rectify that before moving on so that anyone following would have an easier time.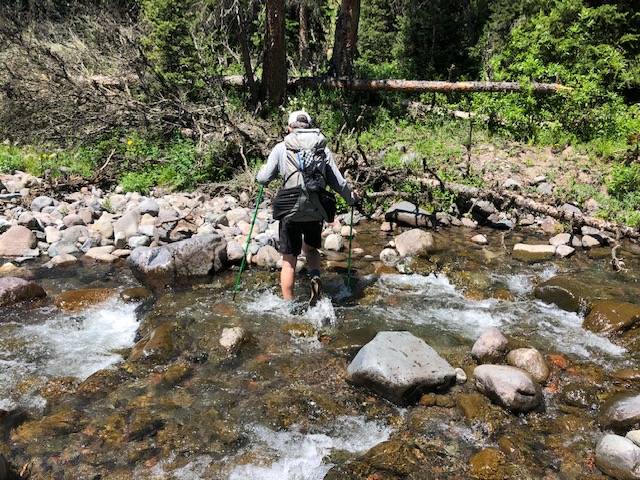 The trail climbed up, paralleling the previously wrong path. It all made sense now. "So that's why the GPS location was only slightly off but the direction was correct", I reasoned with myself. Still, it was a mistake I vowed not to make again. What a feeling of relief it is to find the trail after losing it and then camp close to it. I still think the sign should have been at the junction, but rest assured, no junction went unchecked there afterwards!