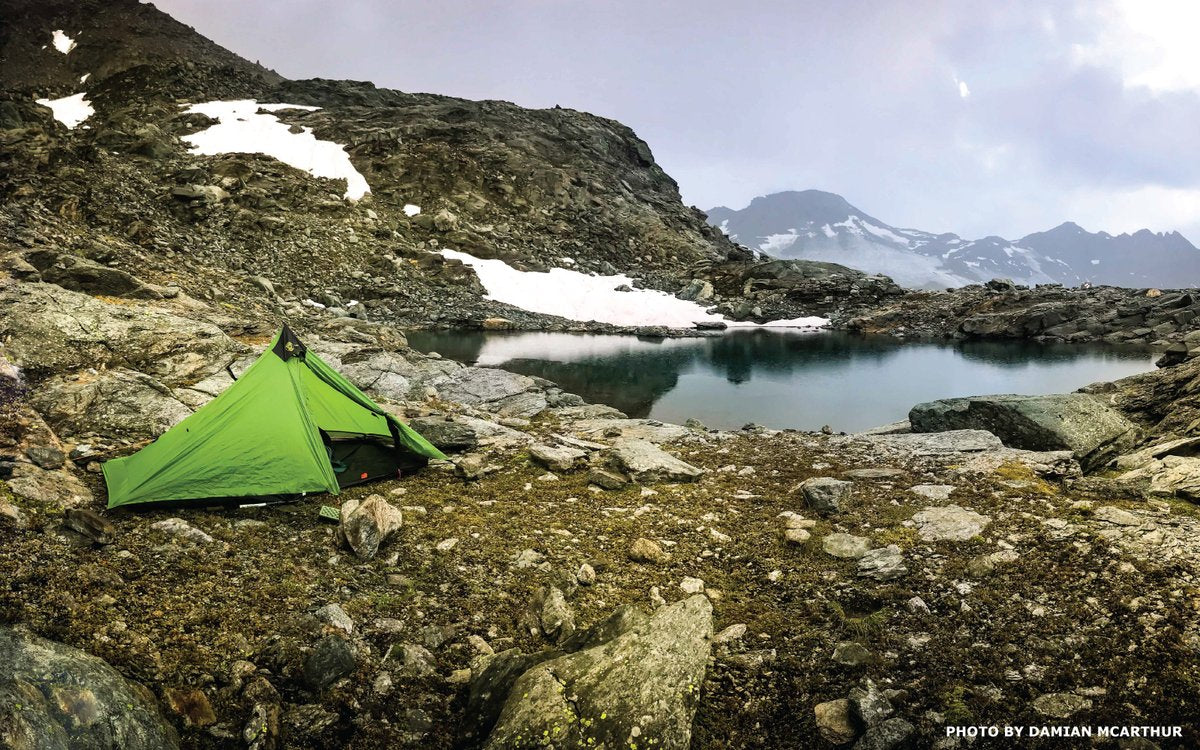 Lightweight, Durable, Comfortable
Ultralight Shelters
Designed to work with trekking poles, every SMD ultralight shelter is made with innovative fabrics to ensure your pack stays light and you stay comfortable no matter where you call home for the night.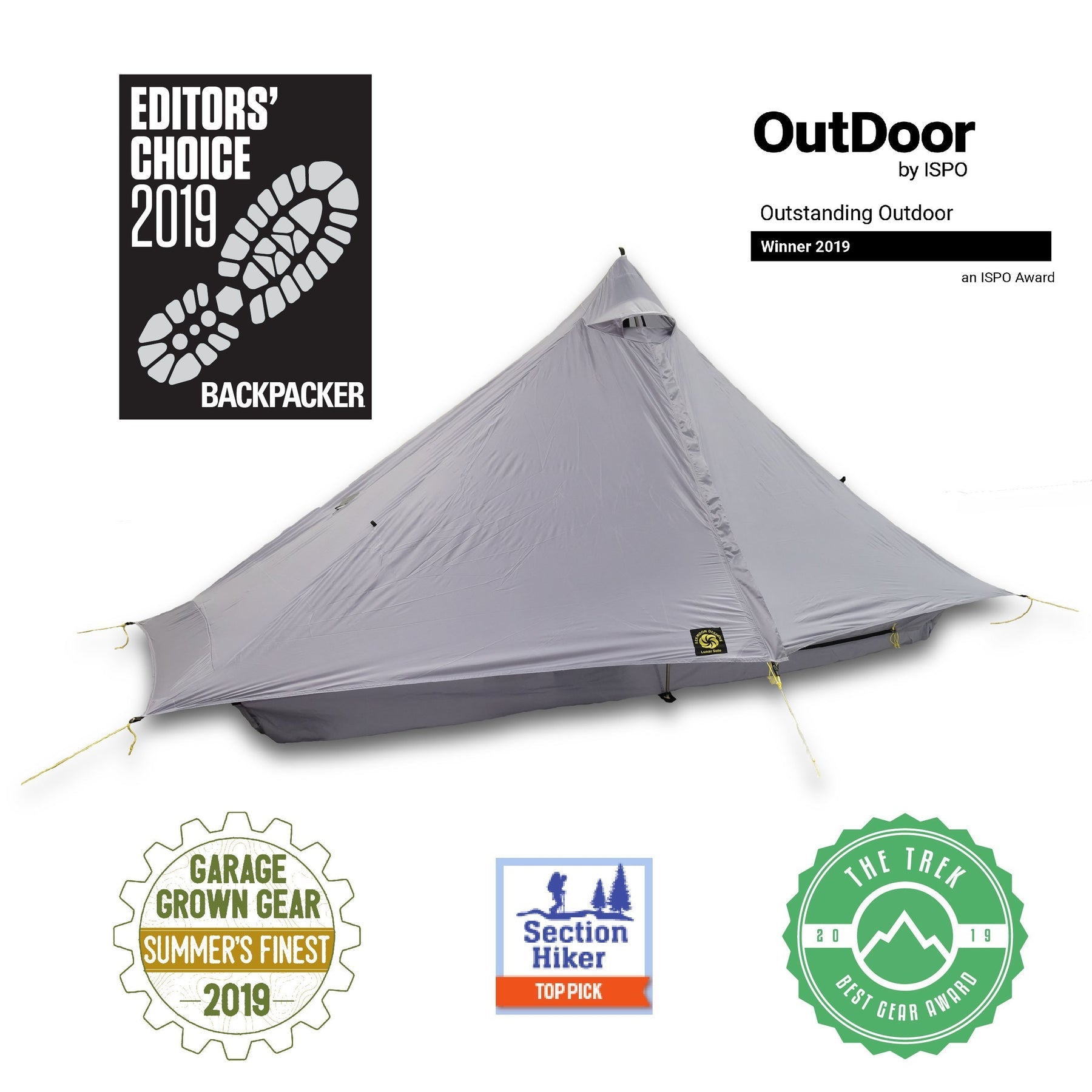 Ultralight & Spacious
Lunar Solo Tent
✓ Ultralight
✓ Single pole setup
✓ Weather-tight
Best For
1. Thru Hiking
2. Bikepacking
3. Hikers with dogs
The Lunar Solo is ultralight, sturdy, weather-tight, and comfortable. By utilizing a one pole setup and a unique hexagonal design, this shelter easily deflects high winds, sheds rain and snow with ease, and keeps you safe and comfortable all night long. With 26 sq. ft of internal space, this tent has plenty of room for you, your gear, and even your dog.
Shop Lunar Solo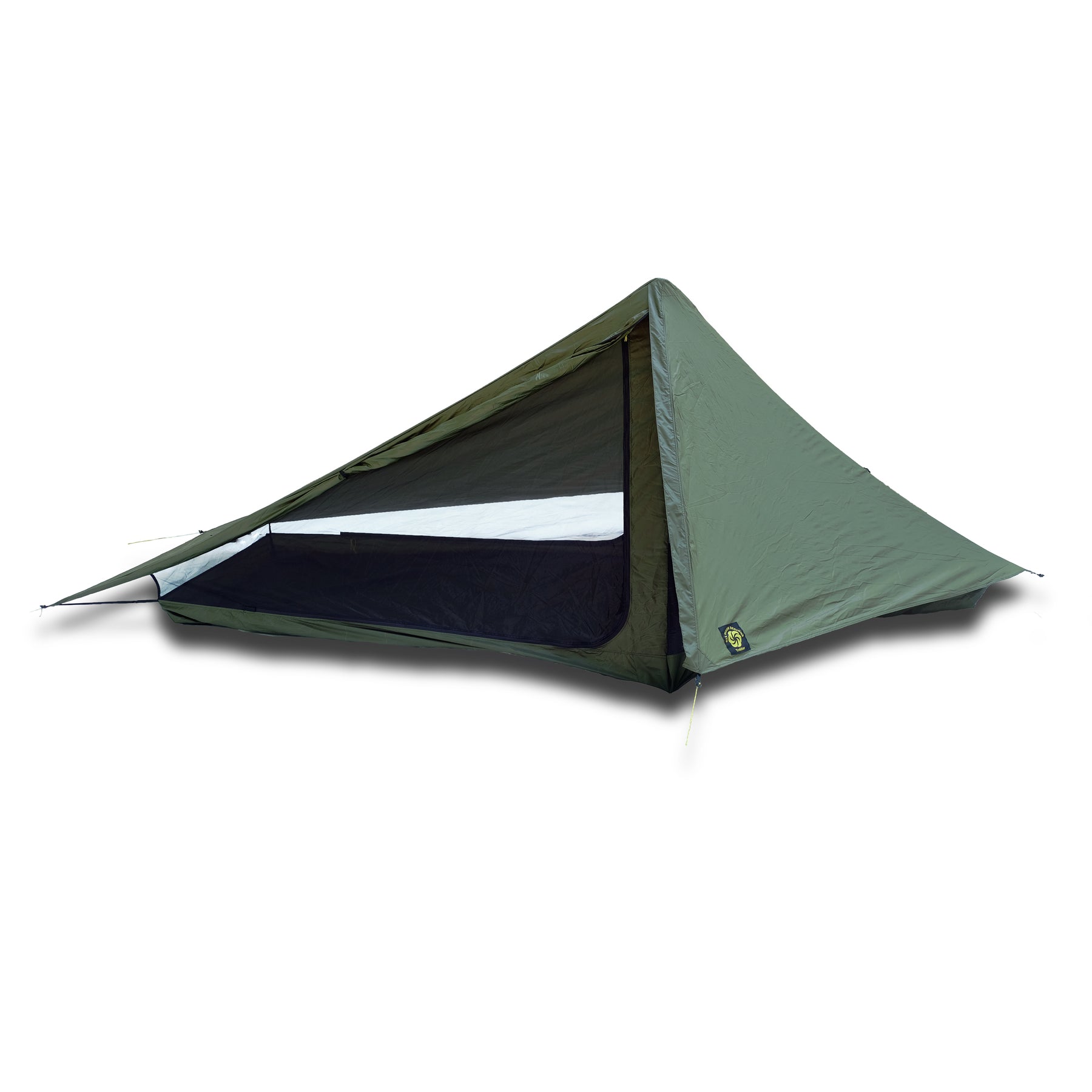 Lightweight & Versatile
Skyscape Trekker Tent
✓ Hybrid Double Wall Design
✓ Extremely Wind Resistant
✓ Long Interior Space
Best For
1. Tall Hikers
2. Star Gazing
3. Thru Hiking & Bikepackers
The Skyscape Trekker is the most versatile one-person tent in the Six Moon Designs lineup. The unique, hybrid double wall design allows this shelter to keep you safe and dry no matter how bad the weather gets. On nice days, it can also provide sweeping 300° views. With an 8'6" interior length, this shelter has plenty of room for the tallest of hikers and their gear.
Shop Skyscape Trekker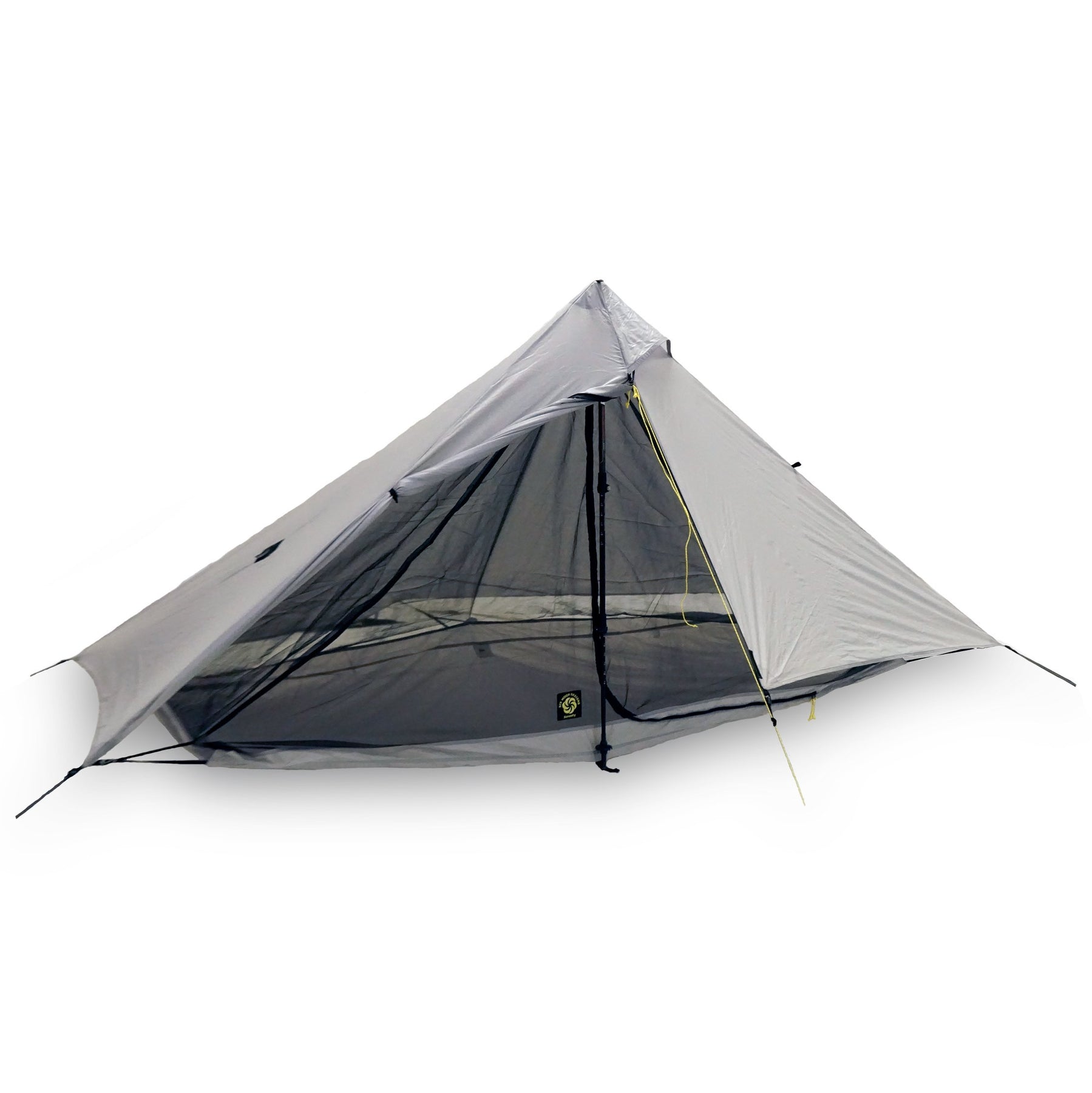 Ultralight & Ultra Versatile
Deschutes Tarp Bundle
✓ Double Wall Tent
✓ Outer Tarp and Inner Net Tent Can Be Used Together or Separately
✓ Superior Wind and Weather Protection
Best For
1. 3-Season Backpacking
2. Wet & Humid Conditions
3. Bikepacking
Shop Deschutes Bundle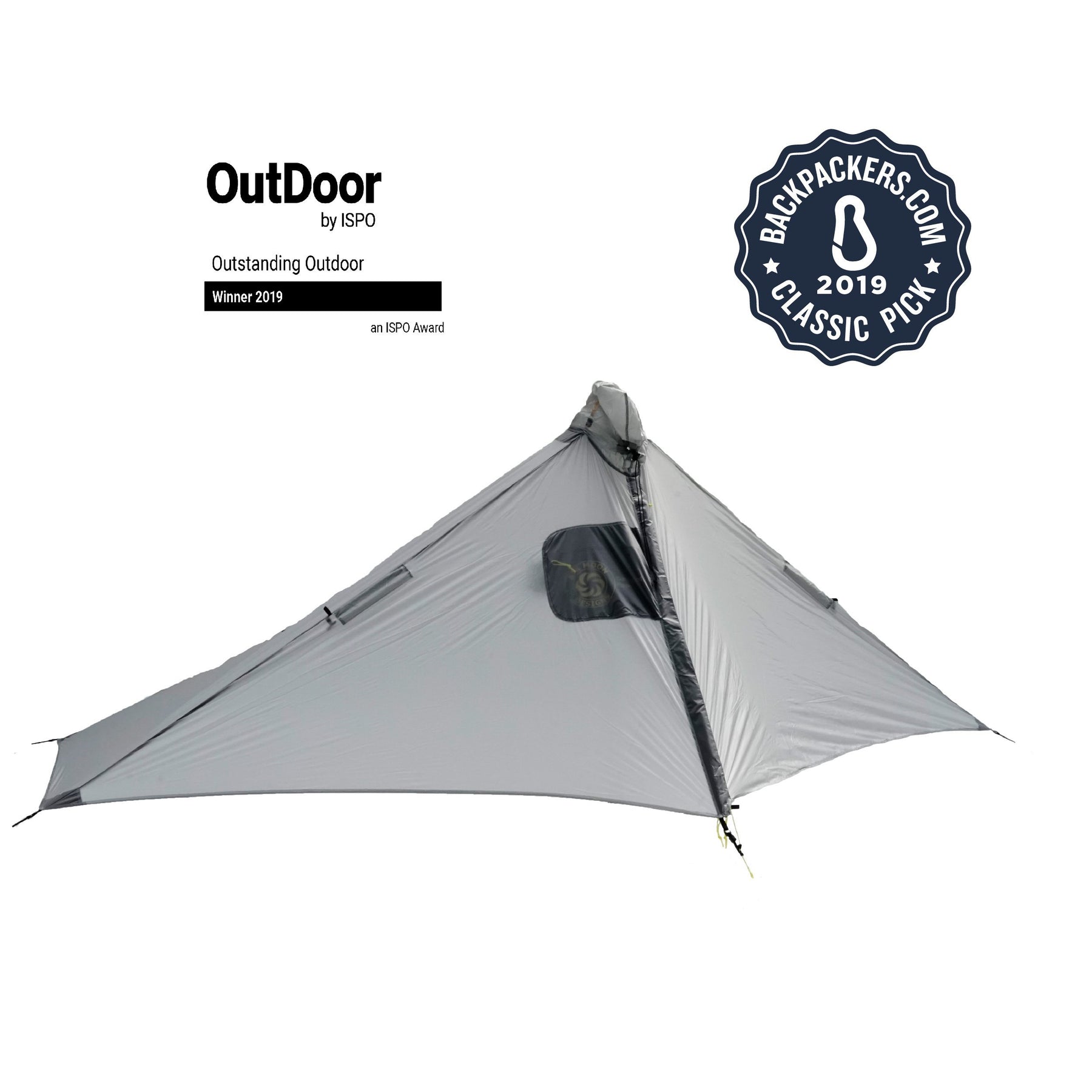 Ultralight Raingear & Shelter
Gatewood Cape Bundle
✓ Rain Protection to Cover You and Your Pack
✓ Double Wall Tent
✓ Highly Versatile
Best For
1. Thru Hiking
2. Fastpacking
3. Appalachian Trail
The Gatewood Cape Bundle is a modular shelter system that offers a multiuse solution for those hikers looking to go as light and fast as possible without sacrificing comfort in camp. The Gatewood Cape can be used alone as rain gear keeping you and your pack dry while hiking. When in camp, the bundle provides an outstanding ultralight, double wall shelter.
Shop Gatewood Cape Bundle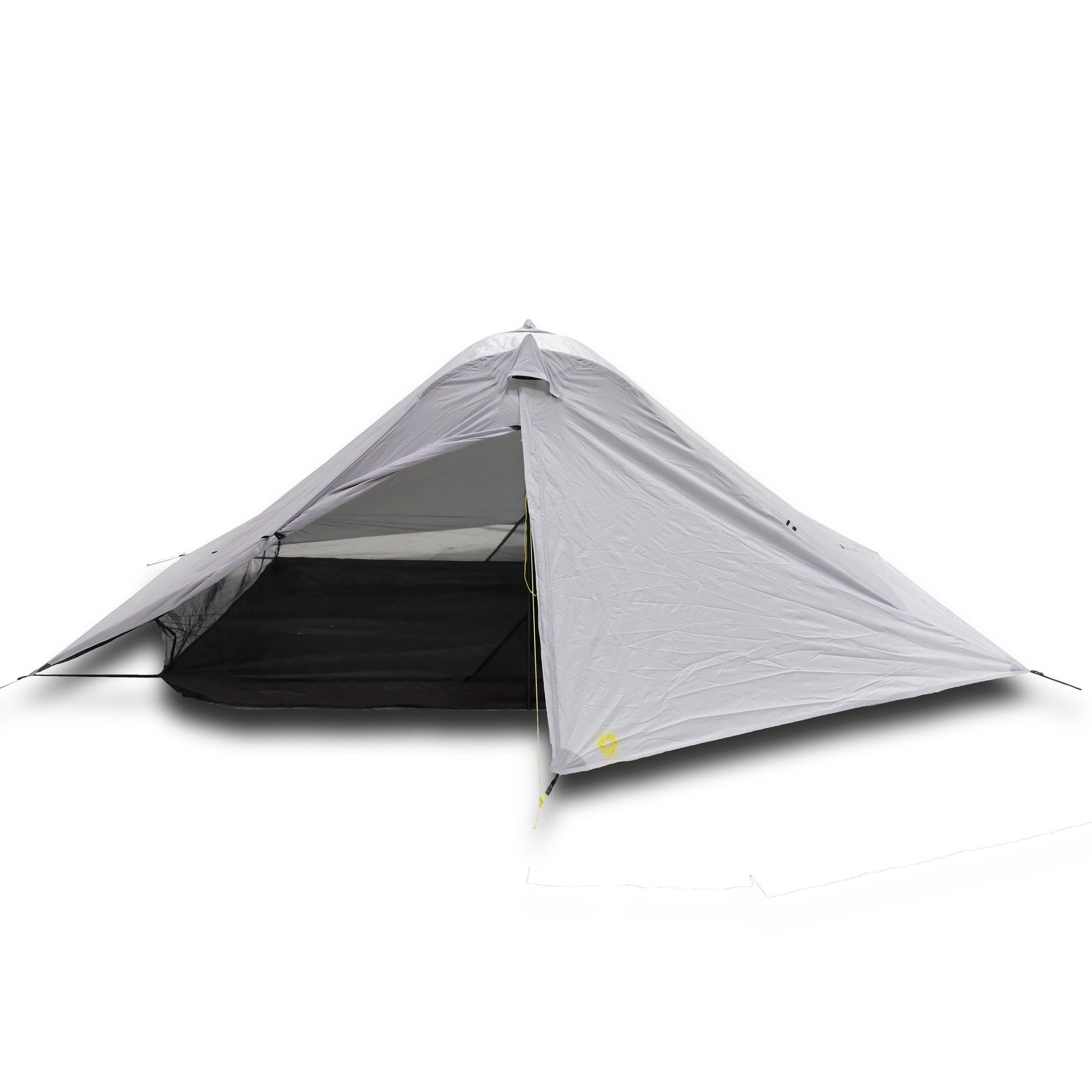 Affordable & Palatial
Lunar Duo Outfitter
✓ Spacious Interior
✓ Double Doors & Vestibules
✓ Durable Construction
Best For
1. Couples
2. Hikers With Dogs
3. Rocky Terrain
The Lunar Duo Outfitter is a spacious, 2+ person shelter with an interior floor space of 34 sq. ft. Constructed of 190T Polyester, this highly durable fabric can handle the harshest ground conditions time and again. With dual doors and vestibules, this "backcountry palace" provides plenty of comfort in a nice, affordable package.
Shop Lunar Duo Outfitter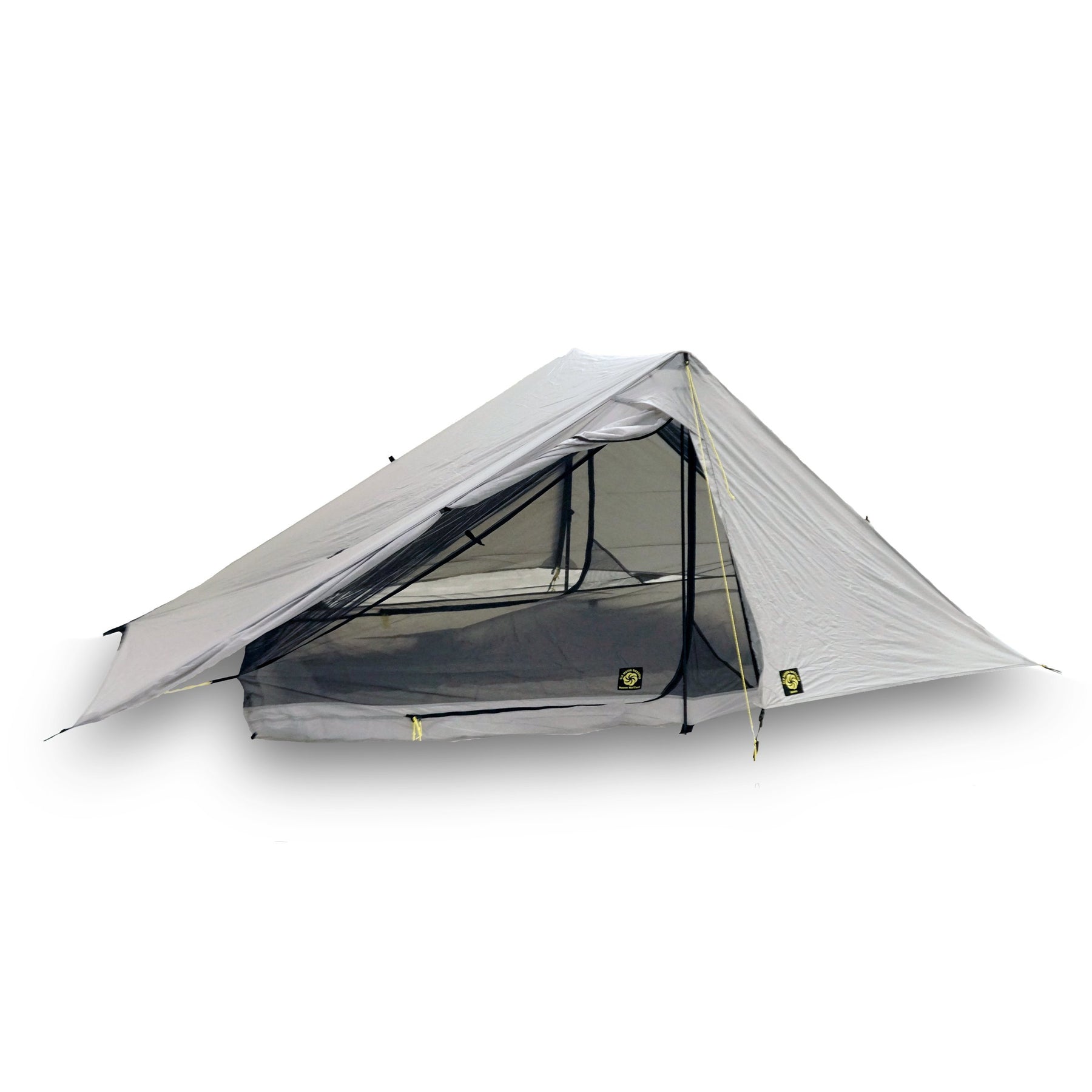 Ultralight & Spacious
Haven Tent
✓ Double Wall Protection
✓ Versatile With Multiple Configurations
✓ 360° Weather Protection
Best For
1. Triple Crown Trails
2. Wet or Buggy Conditions
3. Tall Hikers
The Haven Tent is an ultralight, double wall shelter that combines the Haven Tarp and Haven NetTent. With multiple configurations, this shelter is highly adaptable to the conditions you may encounter. Providing 360° weather protection, double doors and vestibules, this a favorite among long distance hikers and bikers.
Shop Haven Tent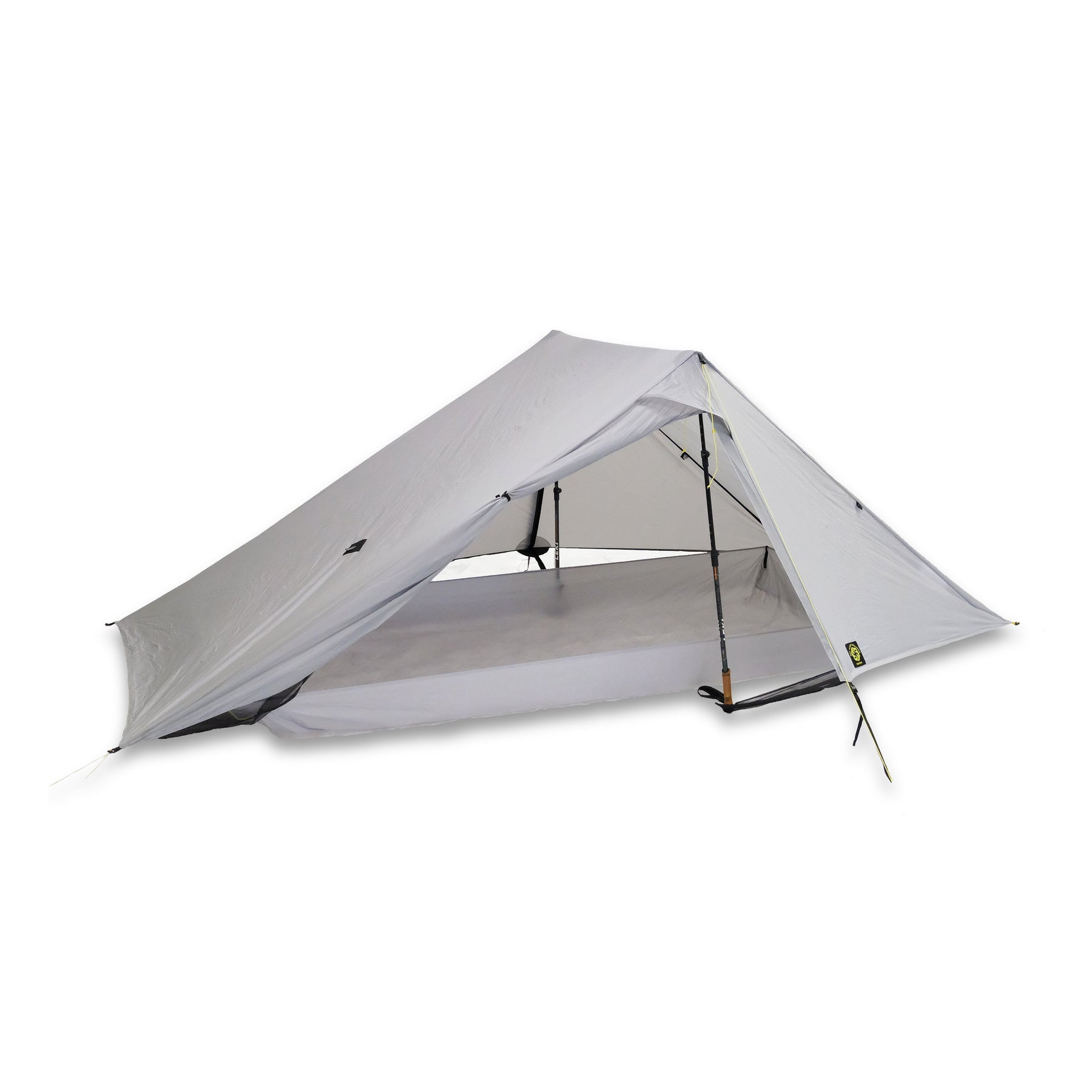 Ultralight & Spacious
Owyhee Tarp
✓ Full Bug Protection
✓ Ample Interior Space
✓ Removable Bathtub Floor
Best For
1. Fast Packing
2. Couples or Users Wanting Extra Space
3. Buggy & Wet Conditions
The Owyhee Tarp provides a great 2-person shelter, offering full bug and weather protection in an ultralight package. With a full perimeter of No-See-Um netting, internal gear loft, and a removable bathtub floor, this tarp offers a great alternative to a traditional tent.
Shop Owyhee Tarp