In this article I will  guide you through making the best packet of ramen you have ever made.  Have you ever been sitting at your campsite eating one of the worst dehydrated meals of all time wishing for a hot meal like a burger or even a sandwich? Well I have. At one point the crunchy, while somehow still runny, and not quite hydrated "morning hash" starts to taste no better than a rock.  But in the last year or so my family and I have been slowly perfecting the art of the "salad bar ramen" - a meal so satisfying, you will honestly want to put this in the rotation for all your camp menus.  Here are all the steps, tips, and tricks to making a great bowl of ramen.
Things you will need:
A salad bar
1 pack or bowl of ramen per person
Boiling water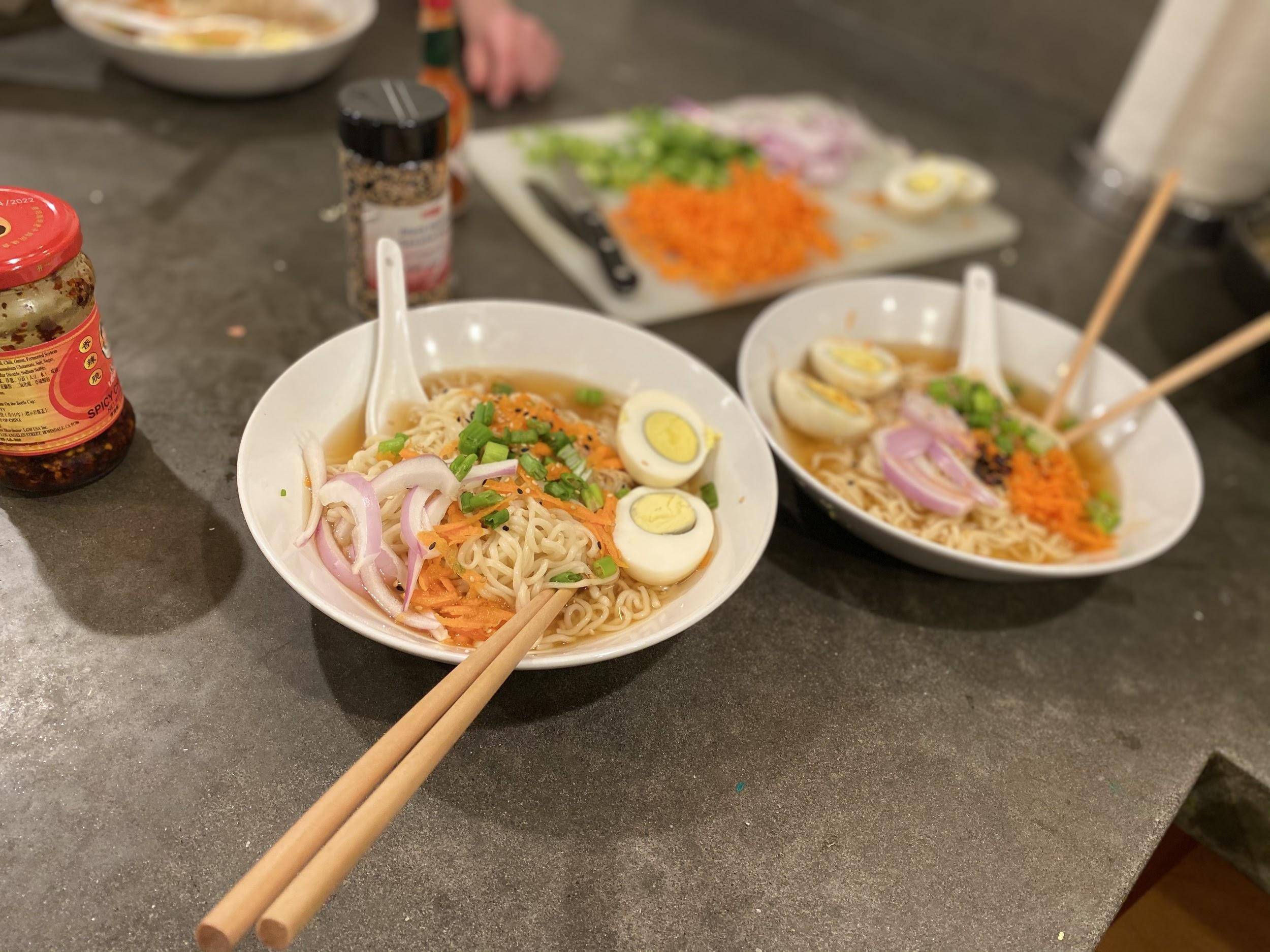 Step 1:
When nearing your destination, pull into a grocery store in the last town you will be passing though (preferably a Safeway since they have a nice selection).  Pick up the cheapest pack of ramen you can find (generally costs between 25 -75 cents). Keep in mind this is only enough for one person, so purchase more if needed.  Next, make your way over to the salad bar and pick up the essentials. I recommend getting a generous amount of  shredded carrots (if there are none just get a whole carrot to dice),  a small amount of diced red and green onions, and lastly the one thing that pulls it all together: the chicken, hard boiled egg, or whatever protein appeals to you.  All of this is commonly found at either the deli or the salad bar and that should be all of what you need. Lastly, pay for all your stuff and maybe get some water from a water fountain or something if you didn't bring enough to make ramen with. You might be able to pick up some chopsticks as well! This should cost you all together between $3-$10 depending on how heavy you load up from the salad bar.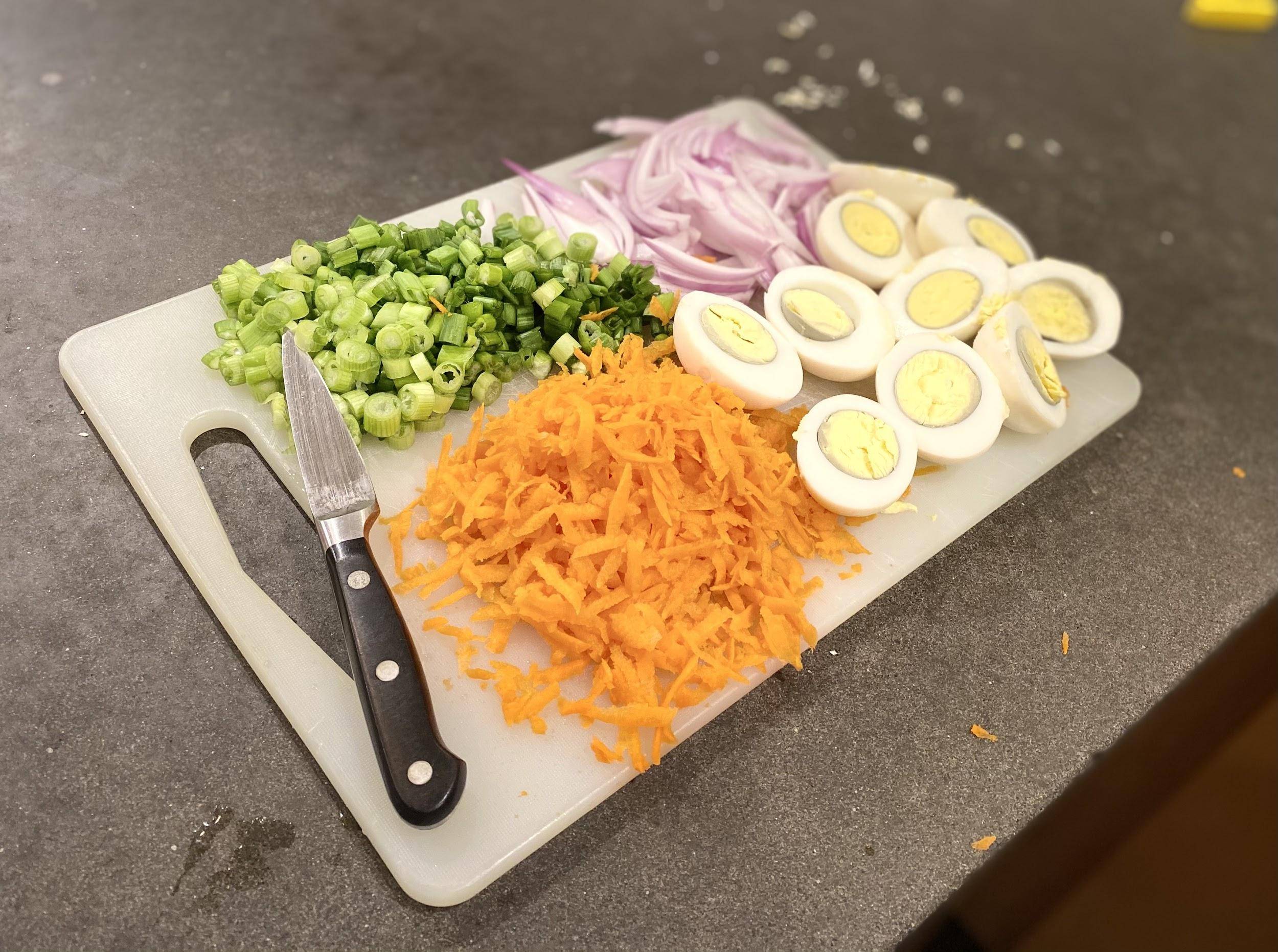 Step 2:
When you are ready to set up camp and eat, start by boiling some water as per directed on the back of the ramen packet.  Once ready, open your ramen packet and only pour out about ¾ of the seasoning package in (unless you prefer it very salty).  Next, put your noodles into the boiling water until they soften and then place the softened noodles  in the bowl and fill the bowl with broth to only about half of your bowl. Next put in all of your greens and the rest of the stuff from the salad bar on top of your noodles.  Feel free to get creative with how and what you are using for toppings (things like sesame seeds can be a nice touch if you can remember to pack a few).  Lastly pour in the rest of the water keeping in mind to pour only about how much of the soup/broth you will want left over to sip on. Thank you for  reading and hope you enjoy this nice hot treat of soup and noodles!