My fifth year of hiking the GoHawkeye San Juan Trail which now extends from Telluride, Colorado to Chama, New Mexico and back as it traverses the San Juan Volcanic Field. It includes four National Forests, five Wilderness areas, eight resupply towns, nine possible fourteeners and has an average elevation of 10,400 feet.
The route map found here www.gohawkeye.org/long-distance-isolation-hike/ is made up of existing trails, forest service roads and some bushwhacking. Each year I reverse the direction and add more trail to the route that now extends 420 miles. The constantly changing Southwest Colorado weather means being prepared for anything including monsoon rain, heat, wind, hail and snow so it's important to have a storm worthy shelter, comfortable backpack and useful umbrella.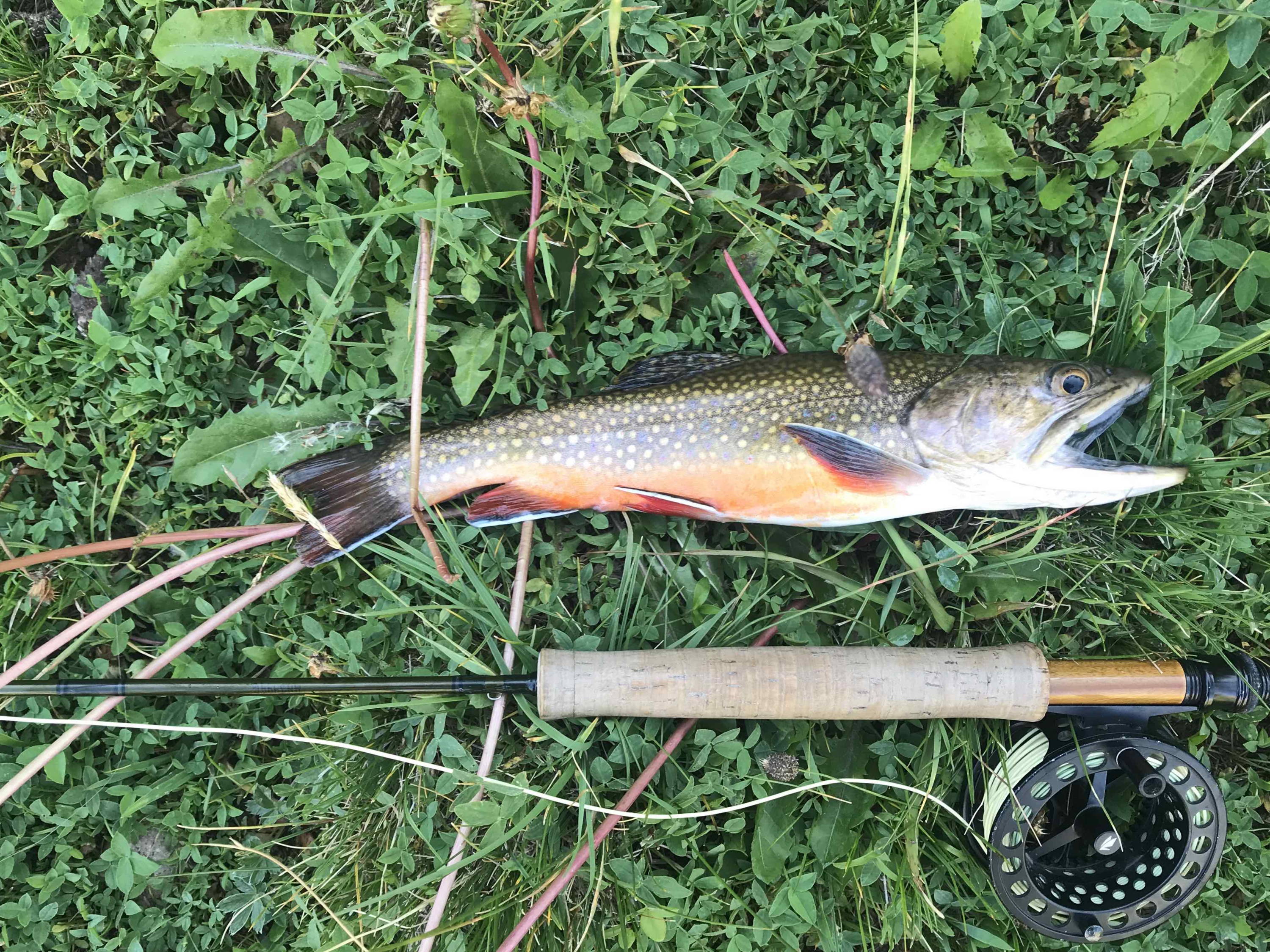 I packed a 3 weight fly fishing rod for some relaxation at the many streams and lakes along this 49 day adventure. Covid-19 cancellations meant my wife Debbie was able to meet me at road passes which helped me avoid hitchhiking and provided great reunions and resupply.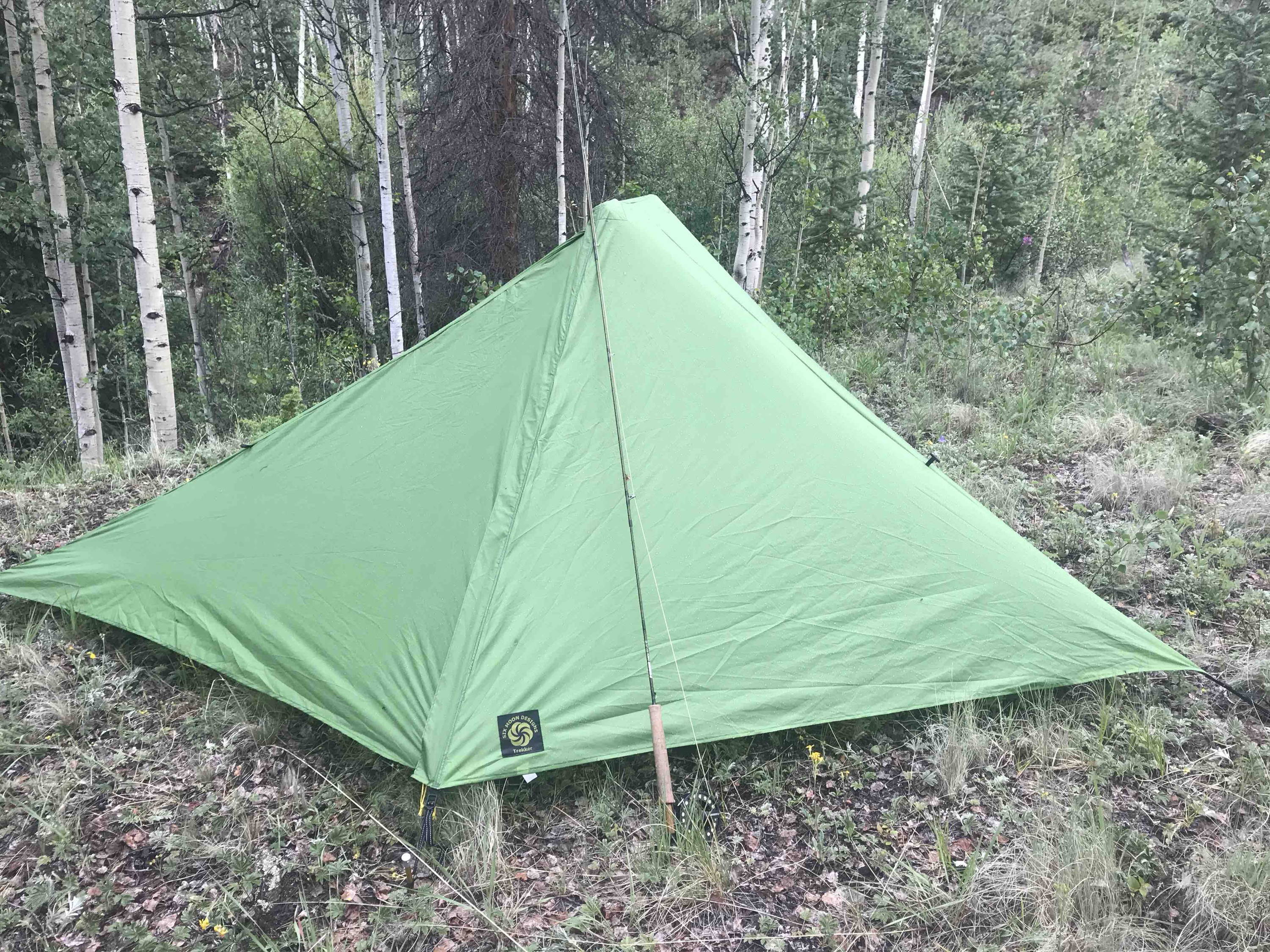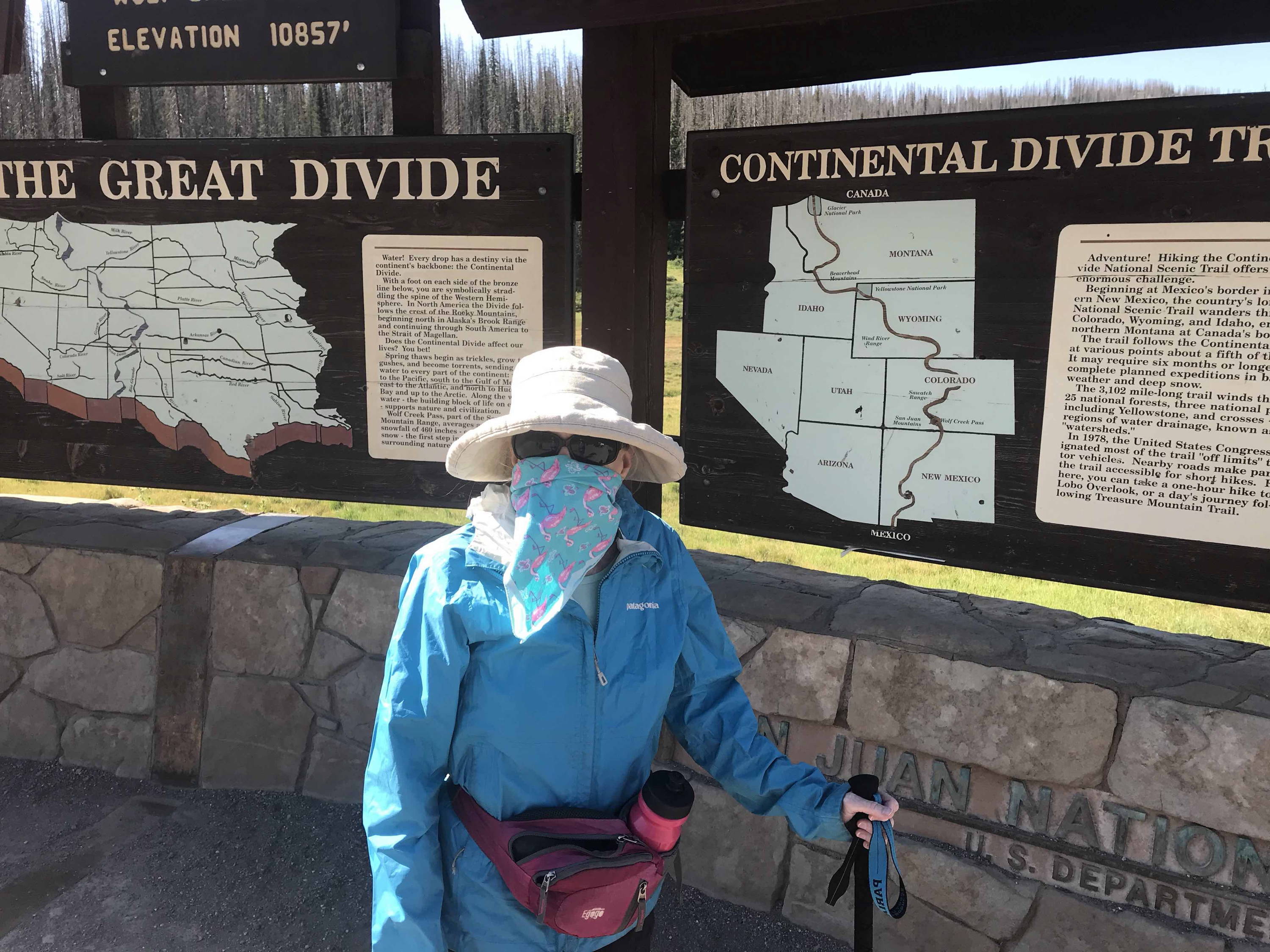 I'm fortunate to have friends in the resupply towns along the way. Ben and Francie in Ouray, Ken and Cindy in Lake City, Ben in Creede plus John and Samantha in Silverton, Colorado for socially distant get togethers. Every year GoHawkeye volunteers meet at different locations on the trail for "Fish Camp". This 3 day camp is meant to give me a break and allow people to join me for fishing, camping and fun. This is usually near the halfway point of the trail. The Platoro Reservoir and the Conejos River near the New Mexico border was a excellent site for this years fish camp with great hiking in the South San Juan Wilderness.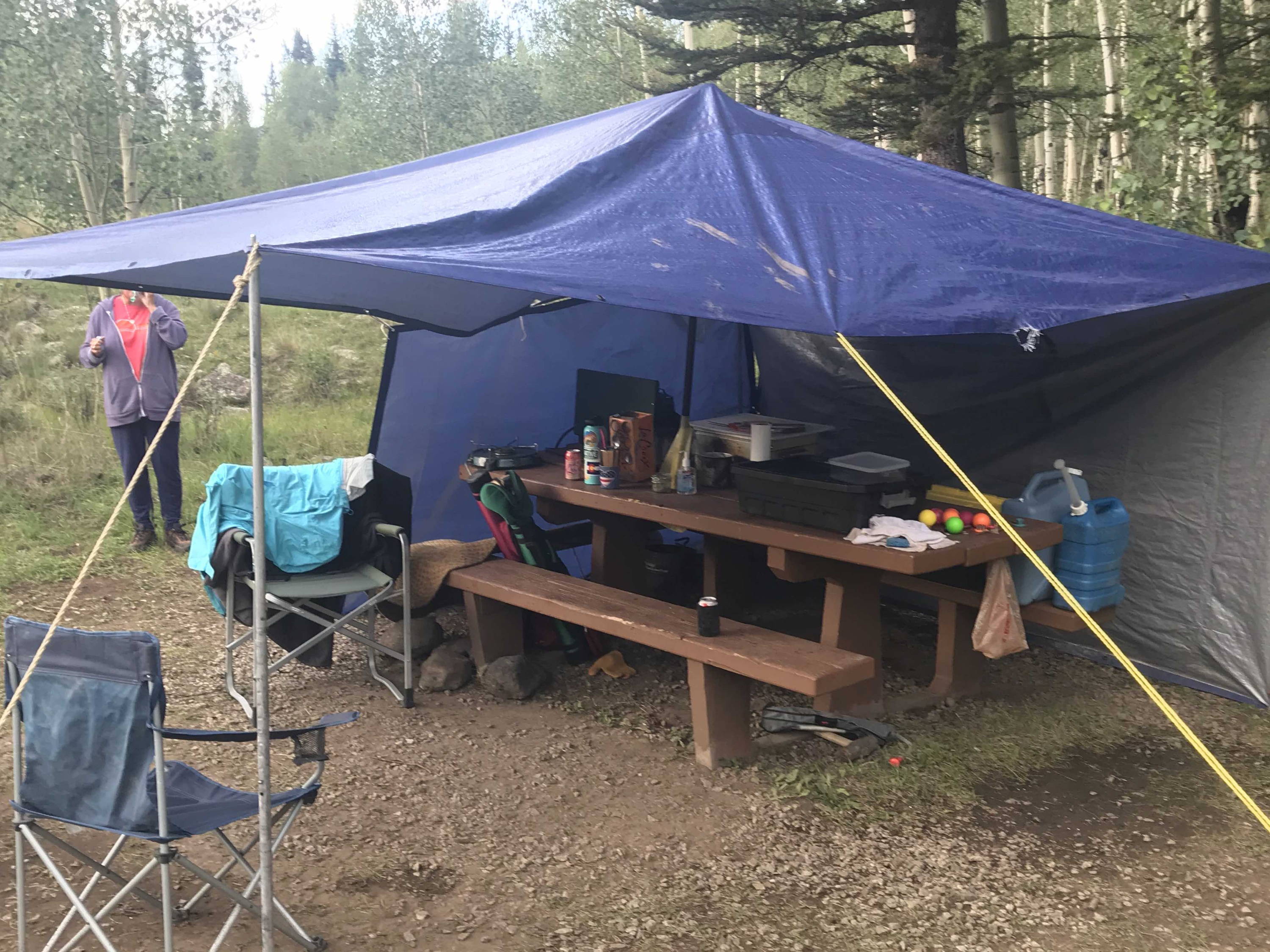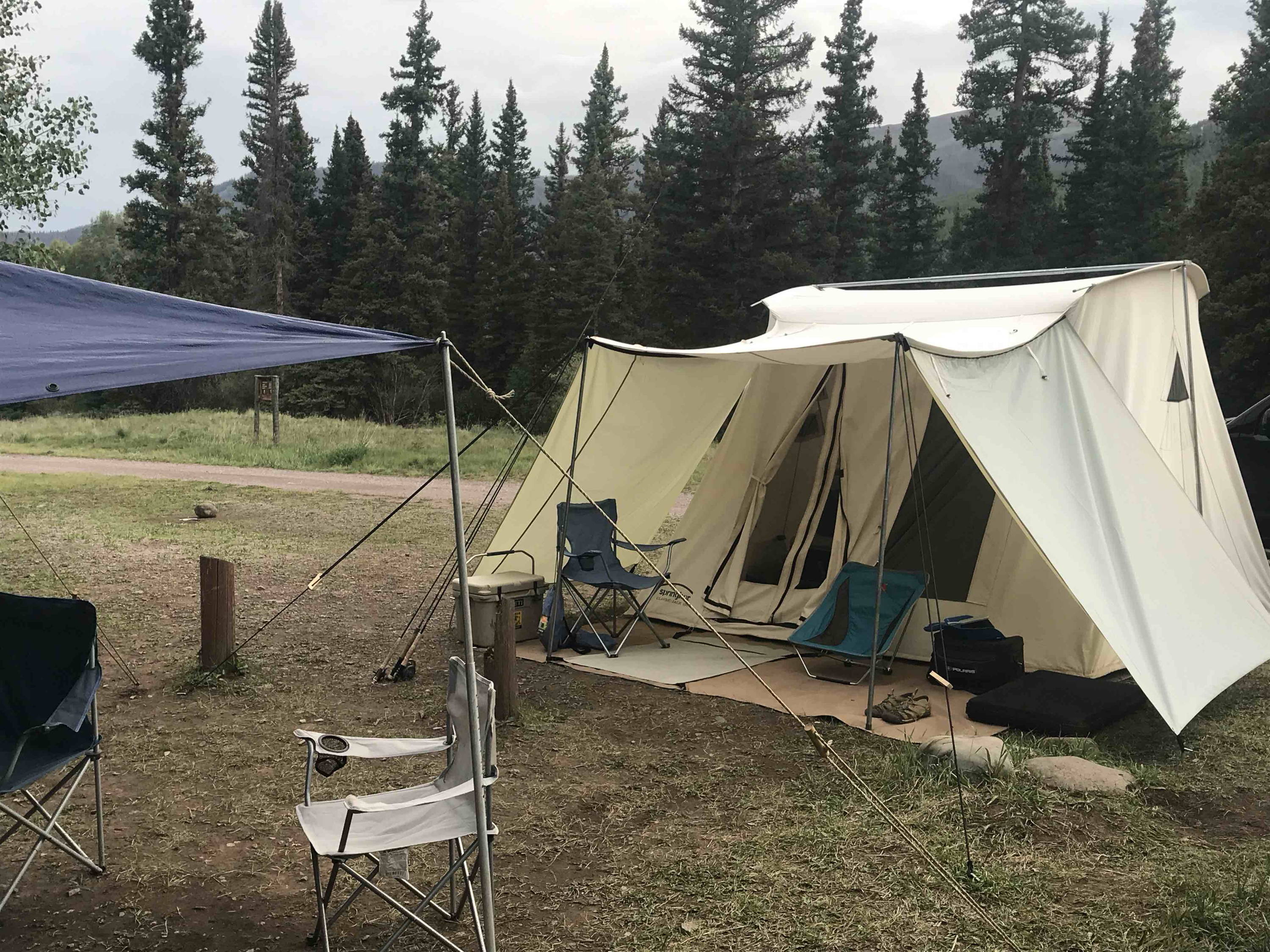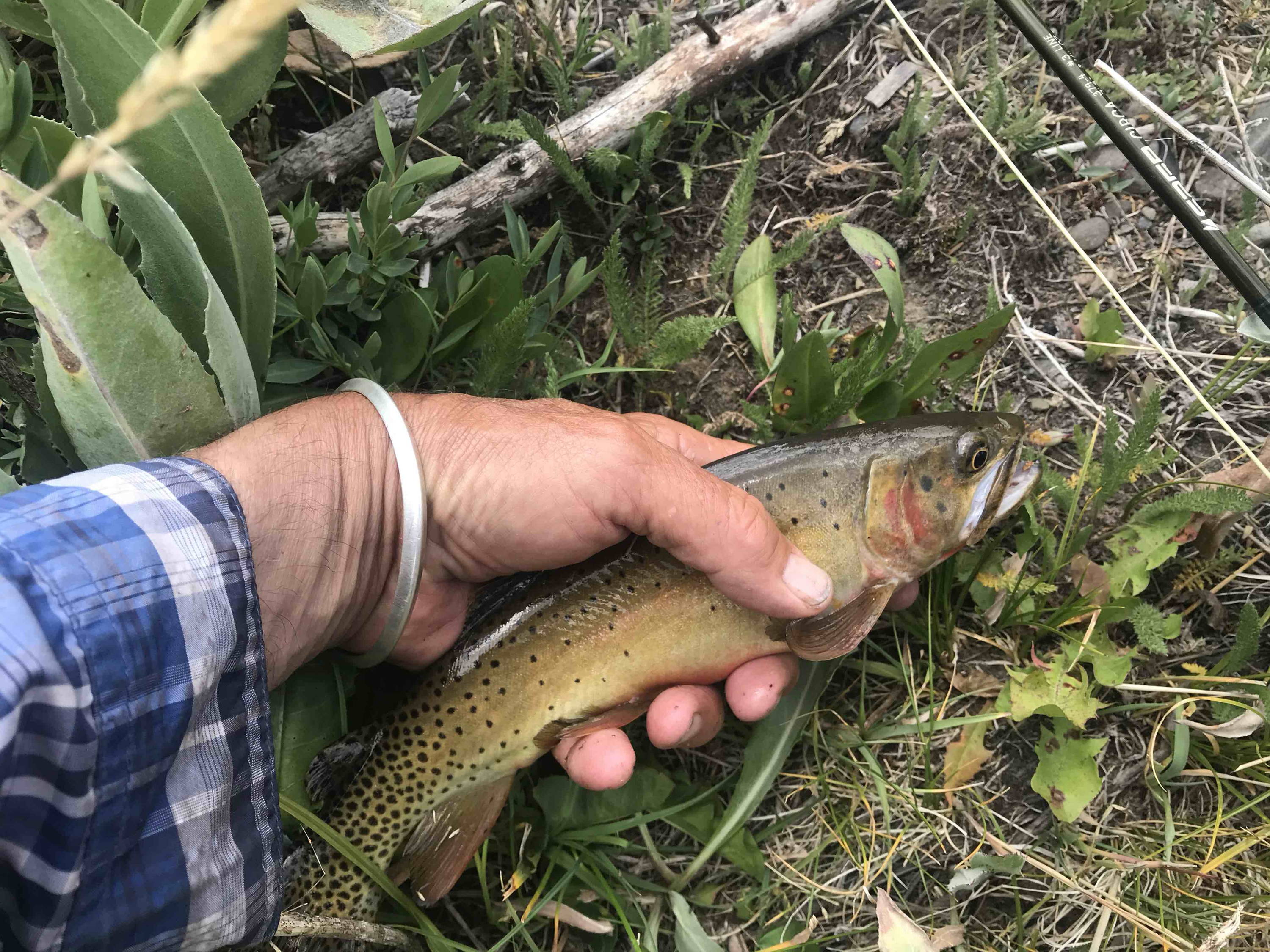 As I headed for home, my buddy Tony hiked in supplies that I needed and joined in a few days for hiking and fishing on some previously unexplored trail in the Weminuche Wilderness. Emerald lake and Moon Lake were the highlights as well as some challenging trail and a fine fish fry. After resupply in Silverton, CO it was only 1 more day to the finish in Telluride and as luck would have it snowed my last night on the trail.
Years ago I combined long distance hiking and fundraising for my favorite charities. I donate my expenses and have been quite successful in helping to change lives. This year I raised money for the GoHawkeye Foundation, a organization I co-founded in 2014 that helps people with disabilities get outdoors.