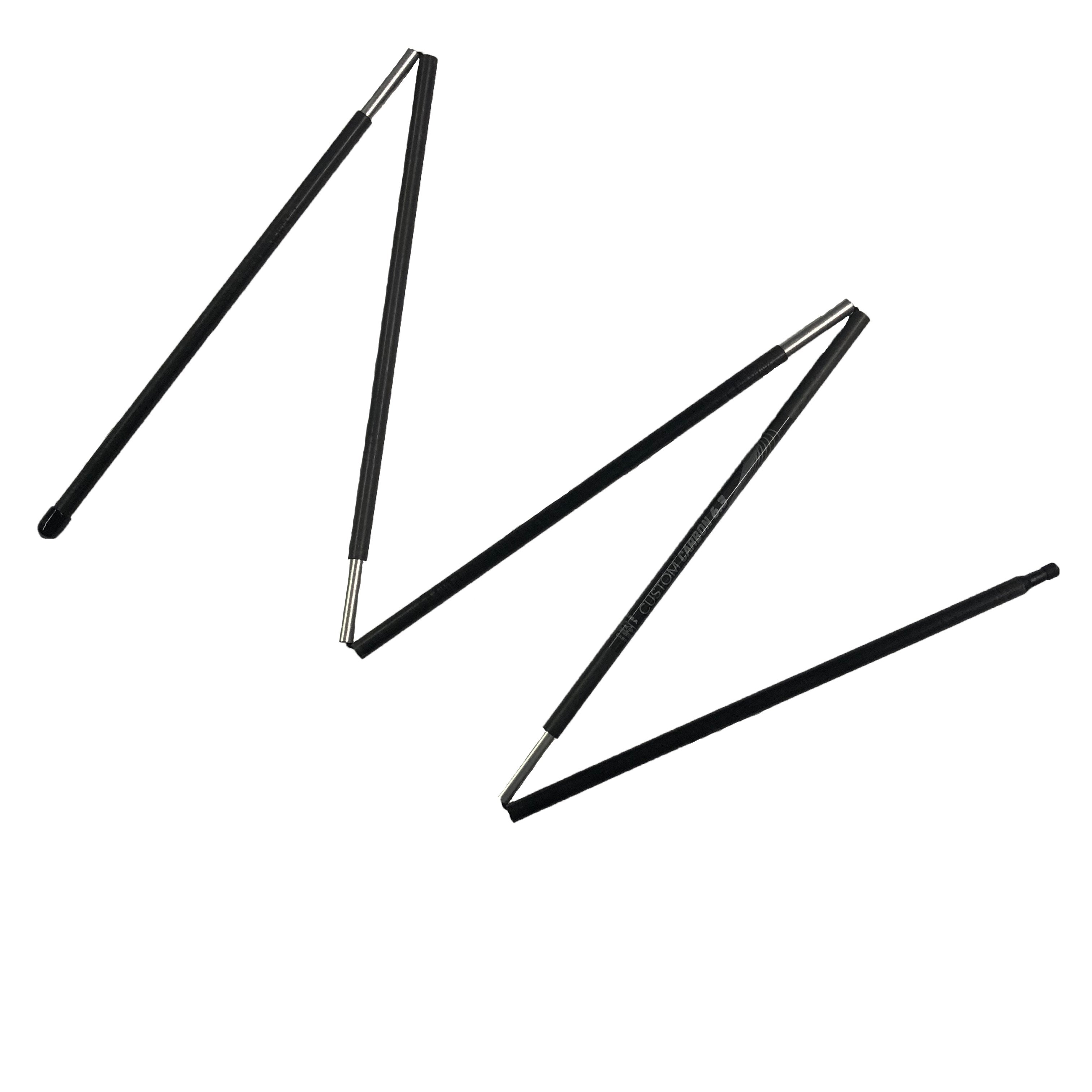 5 Section Pole - 49" Carbon Fiber
2.3 oz - 64 g 
If you're a cyclist, paddler or don't carry trekking poles, you may wish to consider using our carbon fiber poles to support your shelter. These poles are extremely strong1. Custom made by Easton Mountain Products, these Carbon Fiber poles will not shatter even in the strongest winds. The 5 section poles pack down even smaller than the original carbon fiber Easton poles with 11"" sections. 
Some shelters require two poles for setup; be sure to review the setup before purchasing. 
Length: 49"" - 125 cm (Folded 11"" - 28 cm)
Diameter: 3/8"" - 10 mm 

Recommended for: Lunar Solo. Deschutes, Deschutes Plus, Deschutes Zero-G, Gatewood Cape
Notes:
Carbon Fiber Poles do have built-in flexibility. When setting up your shelter, you want to tighten the canopy just to the point where the poles create a slight bend. Then back off until vertical. This is more than enough tension to keep your shelter erect, even with high wind loads.
Pickup available at 8250 Southwest Nimbus Avenue
Usually ready in 24 hours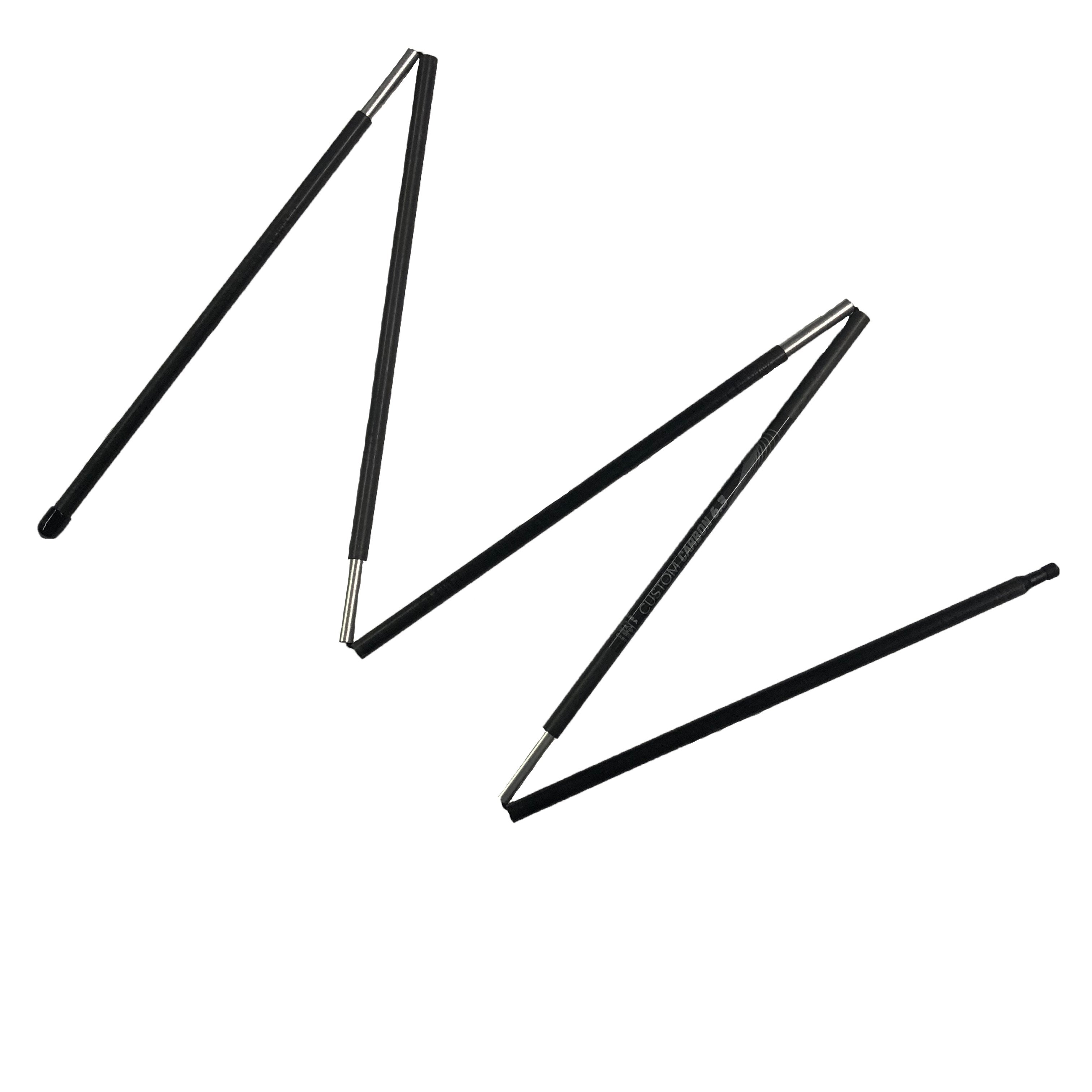 5 Section Pole - 49" Carbon Fiber
8250 Southwest Nimbus Avenue
8250 Southwest Nimbus Avenue
Beaverton OR 97008
United States
5034302303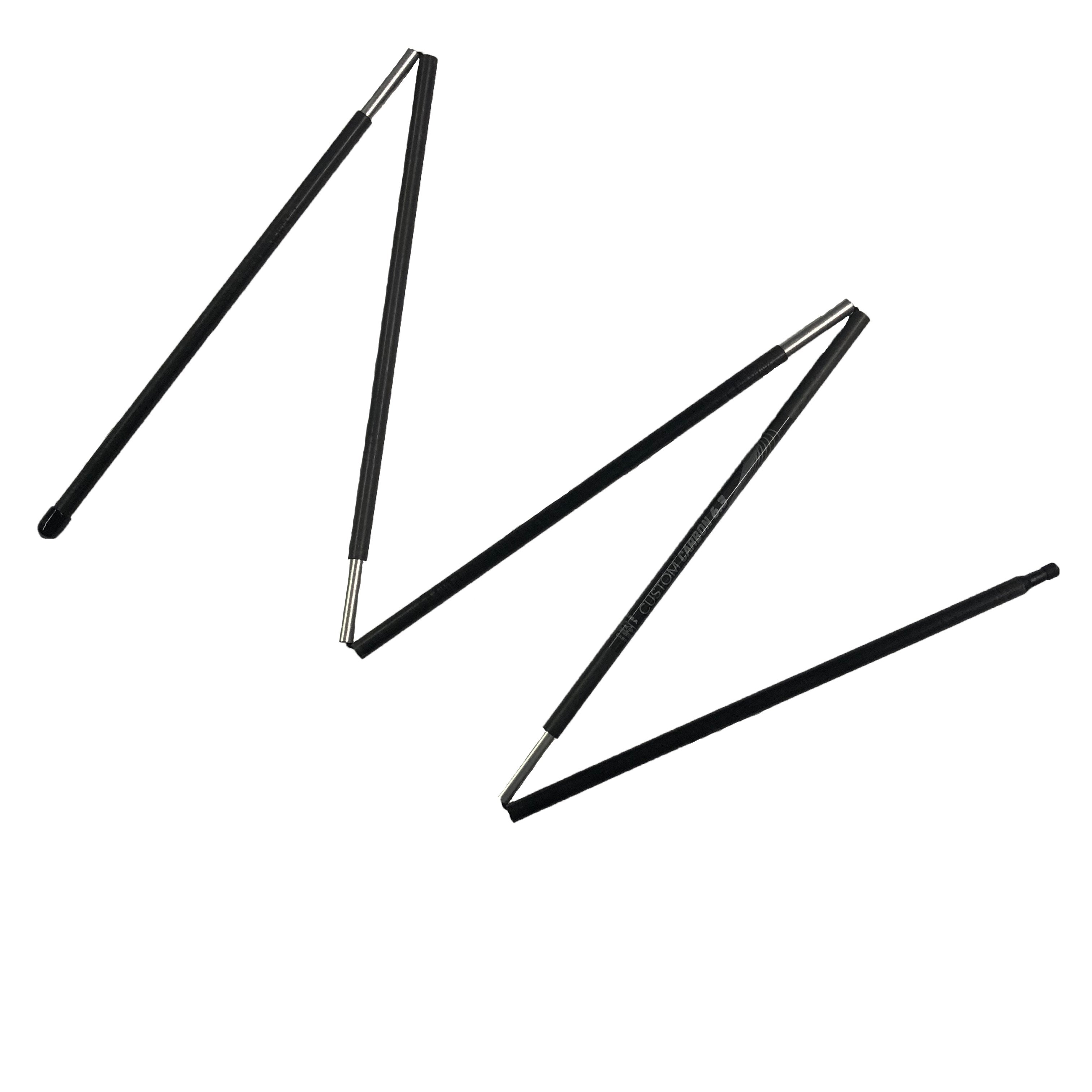 This product is rated 5.0 of 5.0 stars.
It has received 4 reviews.
Just what I needed
When I bought the Lunar Duo the site recommended the 45 inch poles as an accessory, which I bought. The problem I had is that the 45 inch poles are not tall enough to form the bathtub walls of the floor. I used my trekking poles to form the bathtub walls to the correct height and measured the length the trekking poles were extended to and low and behold, it was 49 inches. I want to thanks Six Moons for making these a five section setup because they are nice and compact and won't be hanging out of the top of my mesh pocket.
5 Section Pole - 49" Carbon Fiber
EASY TO PACK - LIGHT & STRONG
LOVE IT - GREAT FOR LIGHTWEIGHT ADV RIDING
Steve Meyer, CT Hiker
Took advantage of the Holiday sale to get this pole to use bike packing and they are so light you don't even know you have them. Great product, the best customer service I've had the good fortune to deal with and a company you just want to turn to when you have opportunities to get outside! SMD is my choice for Best Outdoor/Backpacking gear of 2020!