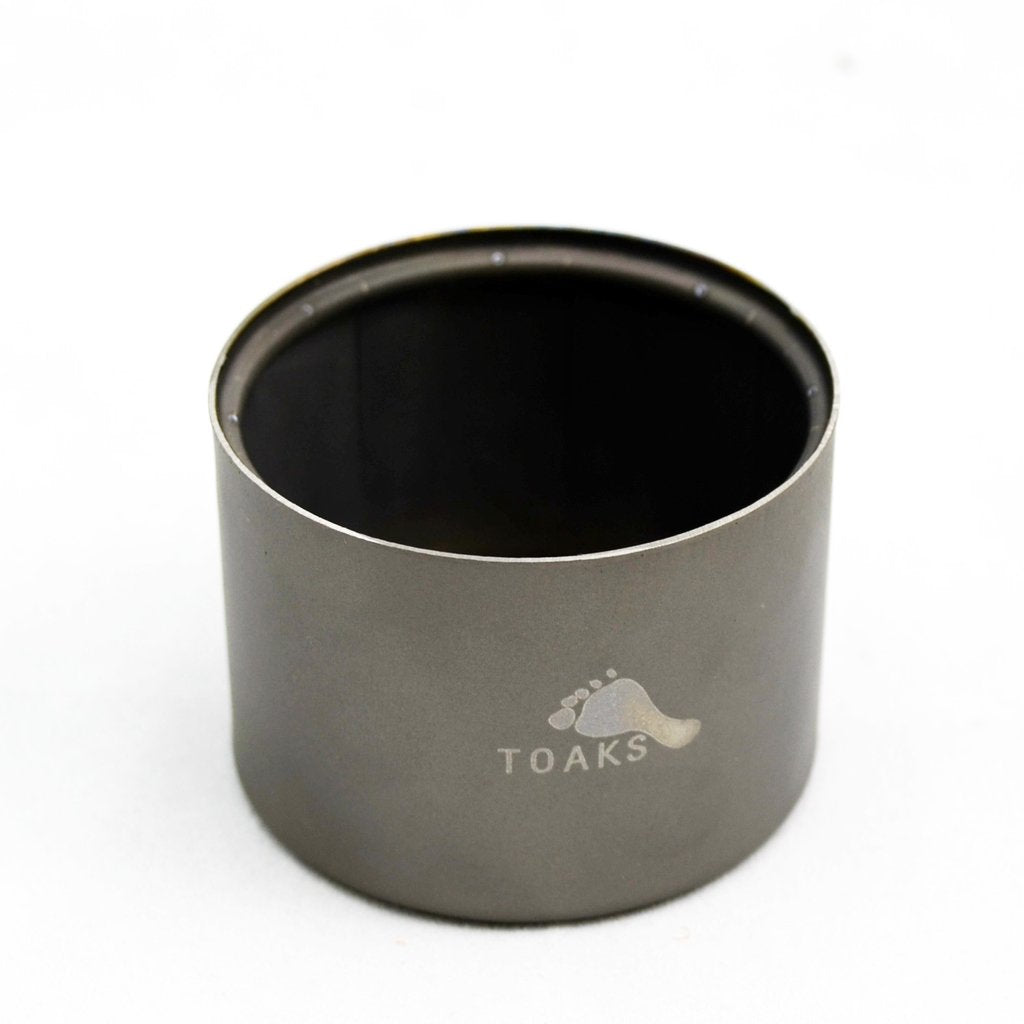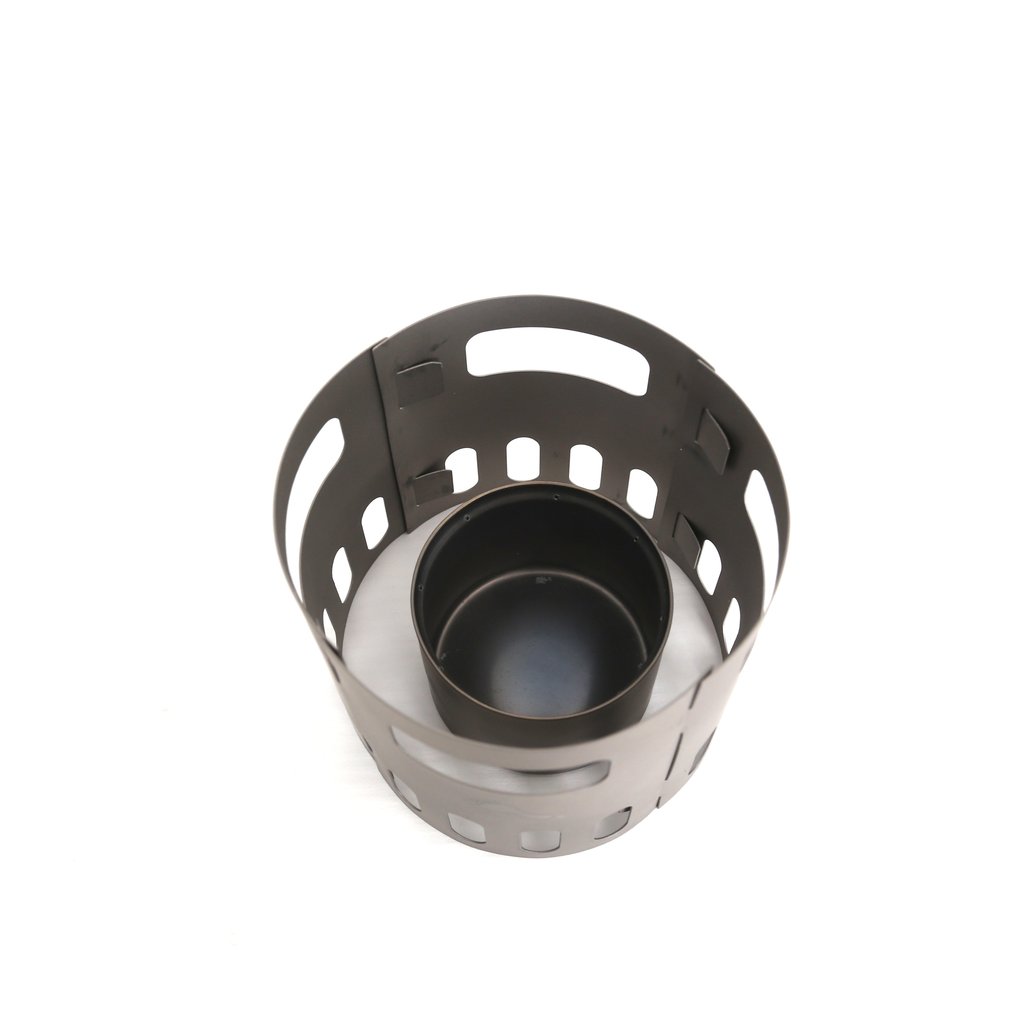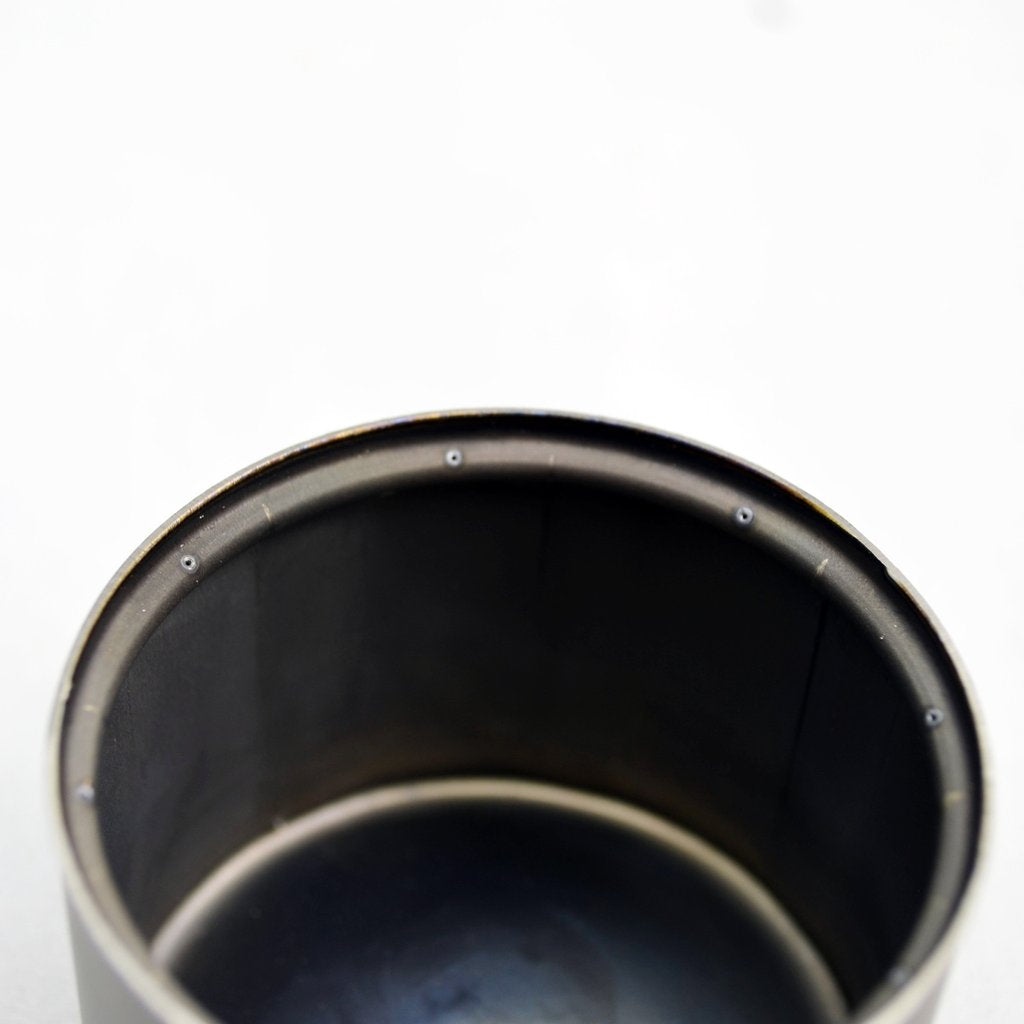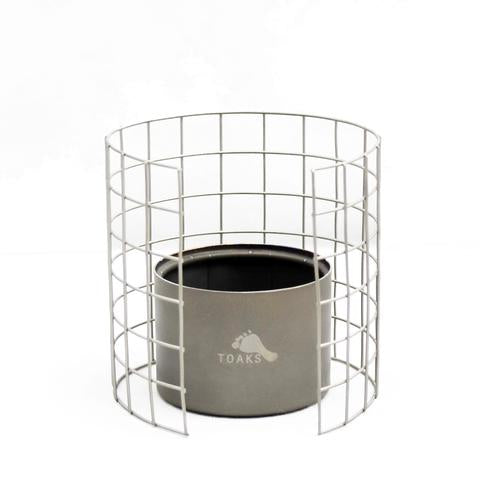 TITANIUM SIPHON ALCOHOL STOVE
0.7 oz - 20 g Titanium Siphon Alcohol Stove
Heat your liquid in no time with this super-efficient and ultralight alcohol stove from Toaks!  

Details
Material: Titanium 
Weight: 0.7 oz (20g)
Capacity: 2.7 oz (80g)
Dimensions: 2 1/8" (Dia) X 1 1/2" (H) ( 53mm x 40mm )
Performance: Surrounding temperature: 75ºF Alcohol consumption: 1 us oz (30ml) burns for 11'30" 475ml (2 cups) water (starting temperature 80ºF) boil time: 5'30"
Notes
Check the video here!
The wire frame and TOAKS Titanium Alcohol Stove Pot Stand shown in the pictures are sold separately.
We find the CROWN Alcohol Stove Fuel works very well with this stove, bringing very clean burning.
Pickup available at 8250 Southwest Nimbus Avenue
Usually ready in 24 hours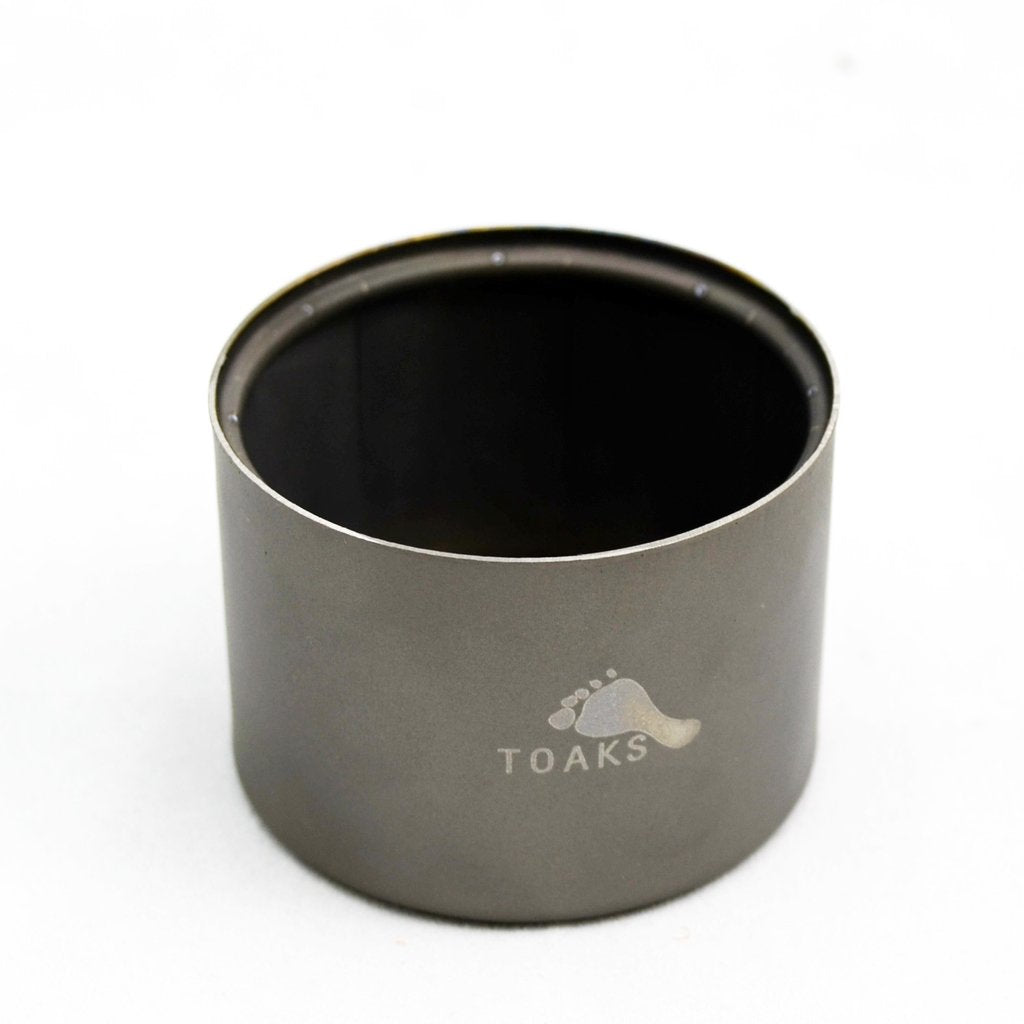 TITANIUM SIPHON ALCOHOL STOVE
8250 Southwest Nimbus Avenue
8250 Southwest Nimbus Avenue
Beaverton OR 97008
United States
5034302303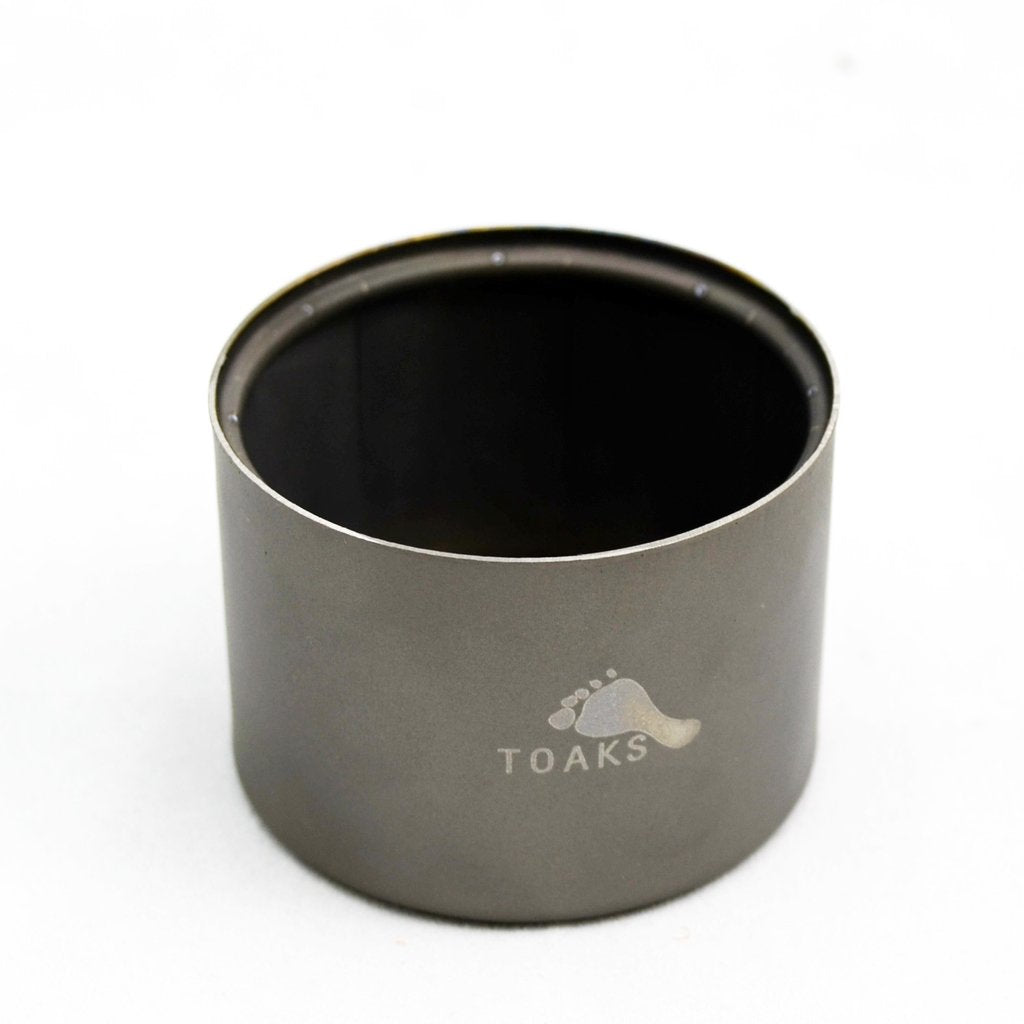 This product is rated 5.0 of 5.0 stars.
It has received 1 review.
NeatO lightweight stove!
From all the web research I did I settled on this stove to invest in to heat my water and lighten my pack. It is currently out of stock at Toaks and everywhere else - I finally found one at Six Moons! Weighed in as advertised at an amazing .7oz. I have trialed this stove using a Vargo aluminum windscreen that also supports my pot above the Toaks stove. The stove has 16 very tiny (cant even fit the head of a pin through!) holes that create flame jets once gasified alcohol somehow magically expands between the double walls. Unfortunately, a titanium item this small and requiring precise manufacturing apparently fails to be made perfectly sometimes. The stove I received has is missing one of the 16 jet holes and leaves a gap in the jetted flame ring. Spoke with a Toaks rep on the phone and it seams like the lasers used to burn these holes occasionally mess up. They need to burn through the first titanium wall and not go through the second wall 2mm away - the laser stopped short of burning all the way through on this hole. The rep assured me that I could exchange my stove for a fully working unit with Toaks once they have them in stock again and that it is OK for me to go ahead and use the stove in the meantime. Picked up some crown alcohol fuel and am excited to try using this in wild once the cold wet PNW spring gets a little nicer.