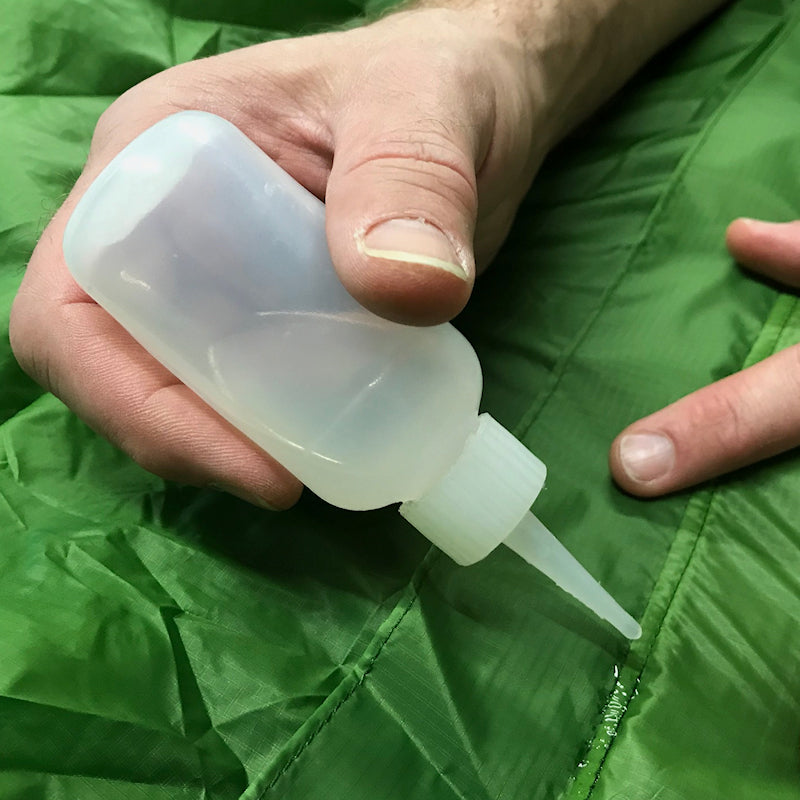 Seam Sealing Service - Tent
Seam Sealing Service charge for Tents and Two person tarps:
Lunar Solo, Skyscape Trekker, Lunar Duo Explorer, Haven Tarp

Many of the shelters made by Six Moon Designs require an after-production sealant to be applied to all the sewn seams that would be vulnerable to precipitation. This not only creates a watertight bond between the pieces of fabric and fills the tiny holes created by the sewing machine, but also adds strength to the seams. This process is required to make the shelters completely waterproof.
Shelters can be sealed by the customer or our in-house seam sealing service can be added at check out. See below for further details.
Seam Sealing Service
We understand space, time and comfort can be limiting factors which is why we offer an in-house seam sealing service.
A few things to note:
The seam sealing service can increase processing time. Orders requiring the seam sealing service could be delayed by up to two weeks depending on seam sealed shelter order volume. Please inquire for current lead times.
The sealant is applied mostly to the outside of the shelter and though dries clear, may be slightly visible.
The seam sealing service is not available for polyurethane coated shelters (Skyscape Scout, Lunar Duo Outfitter)
Shelters made with Dyneema do not require the seam sealing service.


GUARANTEE
Any shelter sealed in-house is guaranteed to be effectively sealed and waterproof. If you are dissatisfied with the appearance of the seam sealing service, we can offer to refund the cost of the service and exchange the shelter for an unsealed one.  
Self Seam Seal
Six Moon Designs always encourages customers to seam seal their own shelters in order to more intimately understand the setup and seams of their shelter. We offer for sale two pre-made seam sealing products. The appropriate product for each shelter is listed below.


SEAM GRIP + SIL
Lunar Duo Explorer, Haven Tarp, Gatewood Cape, Lunar Solo, Deschutes Plus, Deschutes, Skyscape Trekker
SEAM GRIP + FC
Lunar Duo Outfitter, Skyscape Scout
MAKE YOUR OWN
It is also possible to make your own seam sealer by mixing the following recommended ingredients 1:1 by weight:
GE 100% Silicone Caulk
Mineral Spirits
Mix vigorously until a smooth and the consistency of a thick cooking oil.
Apply using a small squeeze bottle or small brush (3/4" foam brush works well)
Pickup available at 8250 Southwest Nimbus Avenue
Usually ready in 24 hours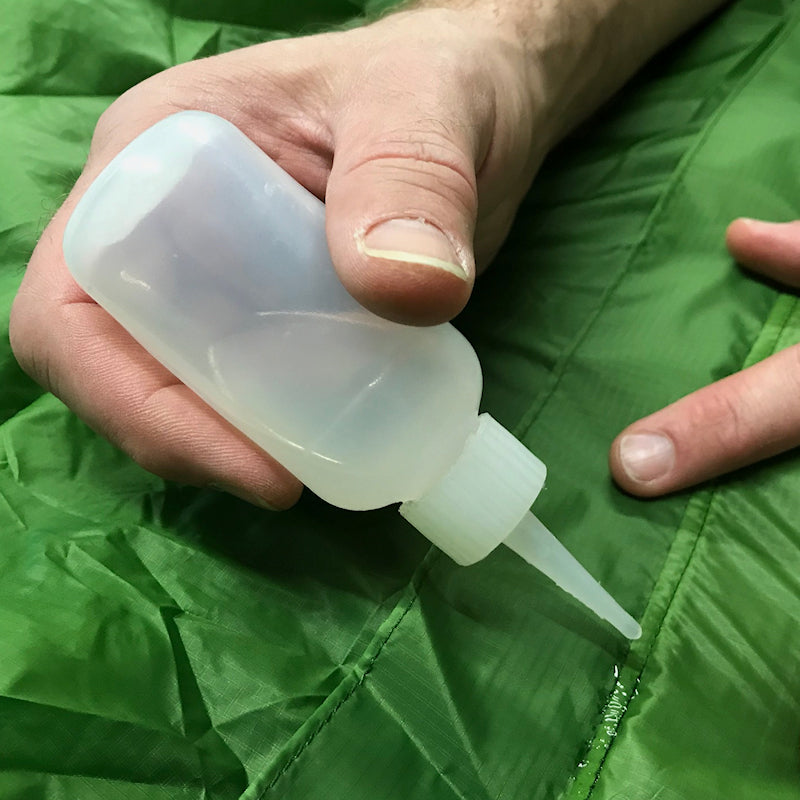 Seam Sealing Service - Tent
8250 Southwest Nimbus Avenue
8250 Southwest Nimbus Avenue
Beaverton OR 97008
United States
5034302303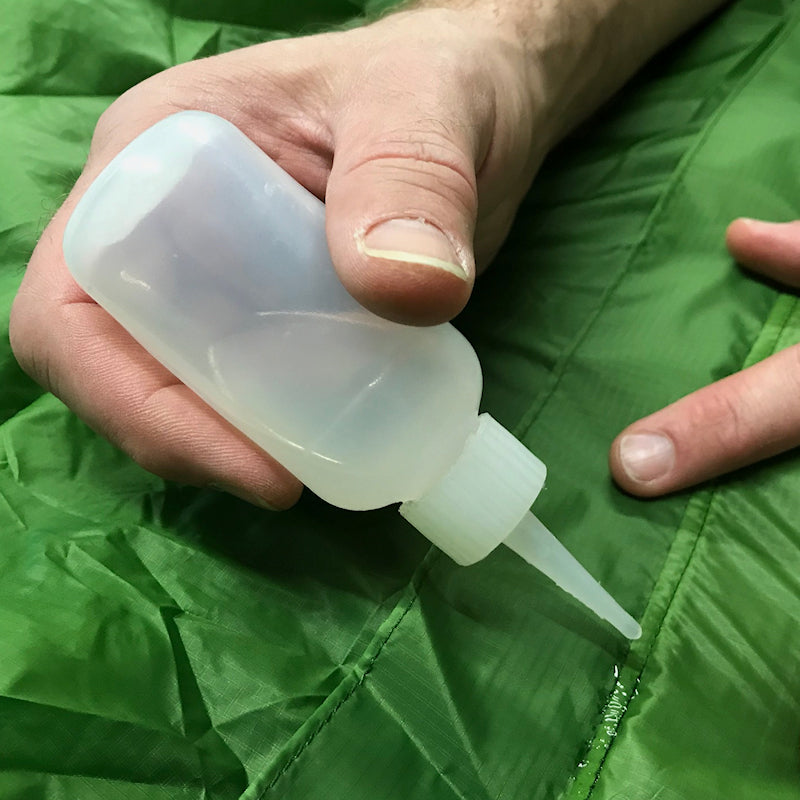 This product is rated 4.9 of 5.0 stars.
It has received 26 reviews.
Not yet rain tested.
Looks like a solid job. My only disappointment is that some sealant seemed to have gotten on the mesh (aka not a seam). It doesn't affect functionality, just doesn't look great.
Seam sealing
I feel for 35 dollars you couldve done a better job seam sealing the tent. There are places where it looks awful.
Seam Sealing Service - Tent
Seam sealing services
So grateful for this service. I tried to do it on my own and made a mess of things. It's so convenient that this service is available.
Seam Sealing Service - Tent