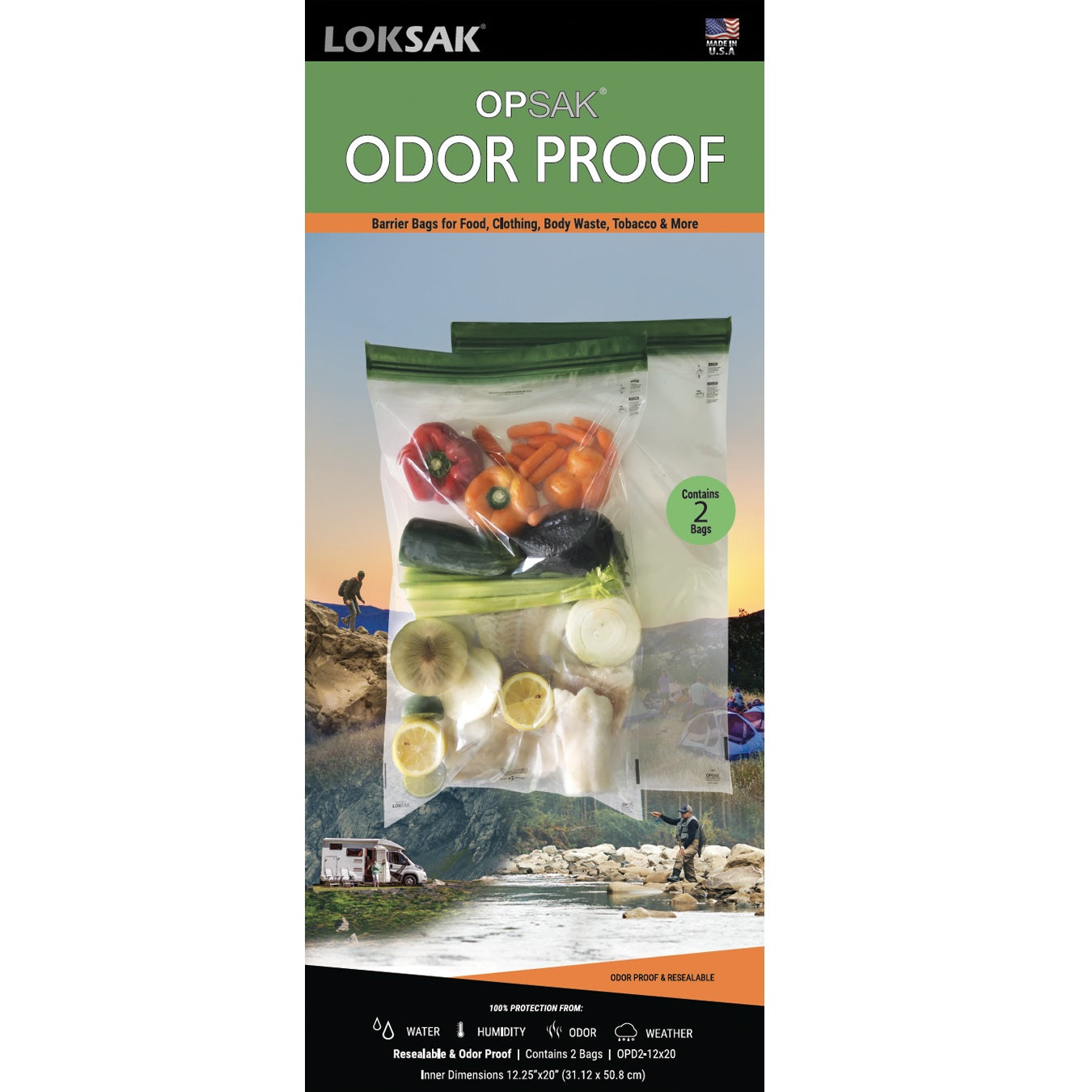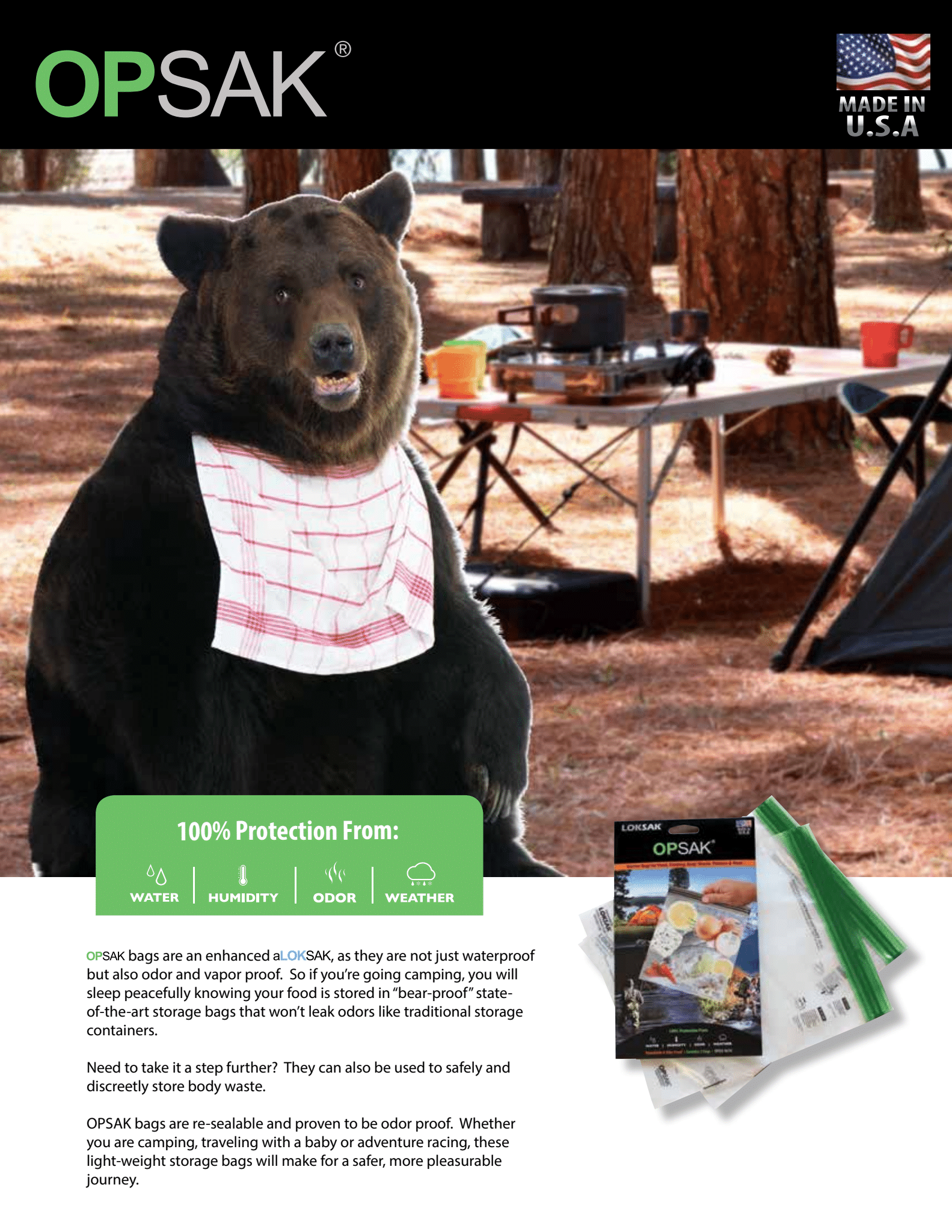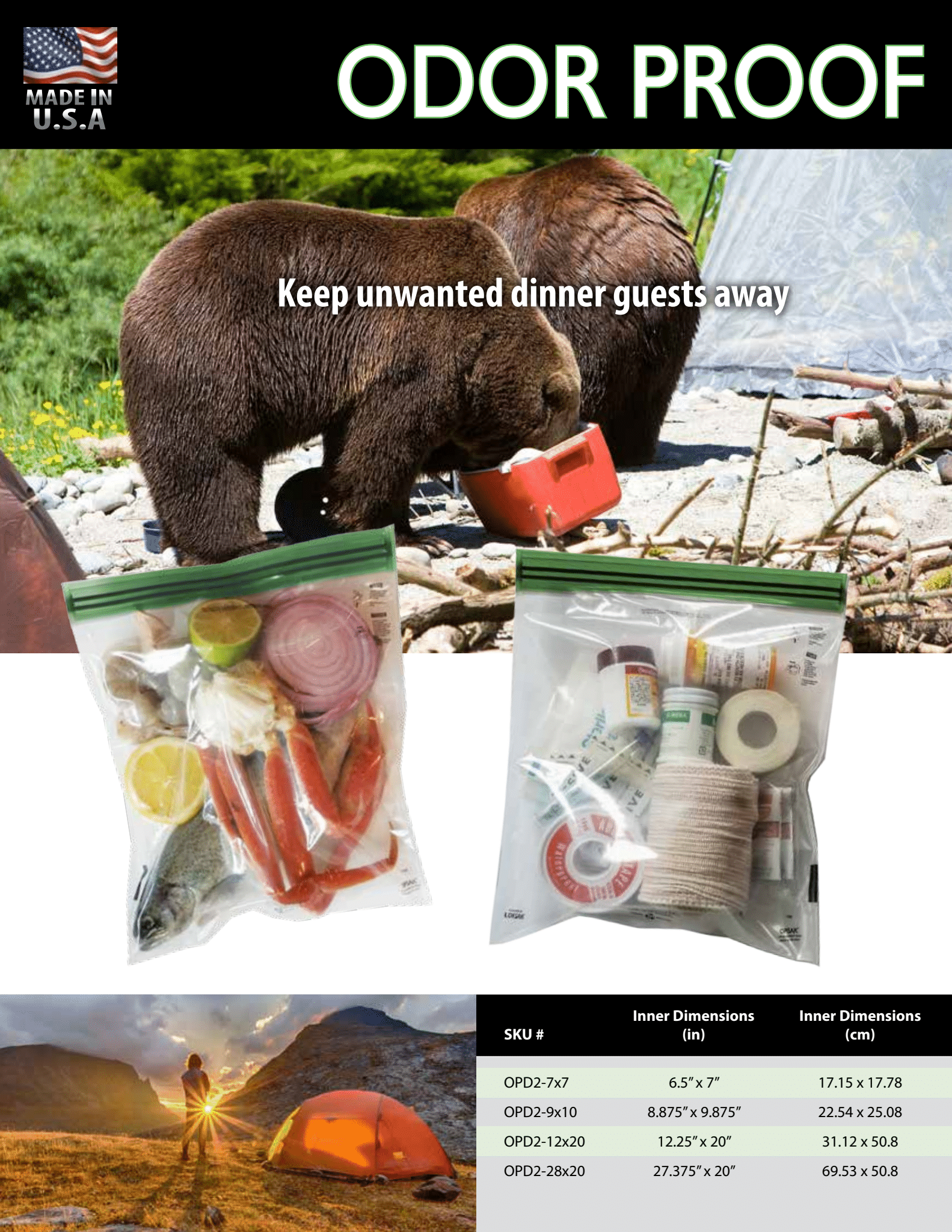 LOKSAK OPSAK Odor-Proof Barrier Bags - 12" x 20" - Package of 2
.8 oz - 23 g Odor-Proof Bag (Weight is Per Bag)
Going camping? Well, you will sleep peacefully knowing your food is stored in "bear-proof", state of the art storage bags. OPSAK is the cutting edge product in a class of its own—Why?—it allows you to enjoy your camping experience rather than worry about attracting bears that would normally smell the odors from traditional storage containers. Need to take it a step farther? They can also be used to pack out body waste. OPSAK bags are re-sealable and proven to be odor-proof. Whether you are camping, traveling with a baby or adventure racing, these light-weight storage bags will make for a safer, more pleasurable journey.
Features
Hermetic Seal – An Absolute Airtight Seal Preventing the Re-entry or Release of Air and Micro-Organisms
Made in the USA
Traps Odors Inside the Re-sealable Lightweight Bag
Size: 12" x 20"
Protects Against Microscopic Particles like Dust and Sand Recyclable and Reusable
Specifications
FDA & NSF Approved Food Safe Materials
Excellent for Long Term Biohazard Storage
Excellent Anaerobic Chambers, with Results in Two to Four Hours.
Tensile Strength: ASTM Method D-882 Typical Value MD: 3,720 PSI / TD: 2,630 PSI
Can Withstand Direct Heat Up to 170 Fahrenheit.
Add Boiling Water to the OPSAK to Rehydrate Food
Patent Protected Closure
No BPA or Use of Any Harsh Chemicals
Waterproof up to 200 Feet/60 Meters
5 mil Patented Film Technology with Barrier and Odor-Proofing Capabilities
Testimonial
"When bear canisters are overkill-but you still want to critter-proof your food against raccoons, squirrels, and marmots-get LOKSAK's OPSAK bag. These resealable, washable, polyethylene bags are watertight, airtight, and odor-proof, so they prevent animals from sniffing out your edibles and toiletries."
– Kelly Bastone, Gear Guide BACKPACKER Magazine
Pickup available at 8250 Southwest Nimbus Avenue
Usually ready in 24 hours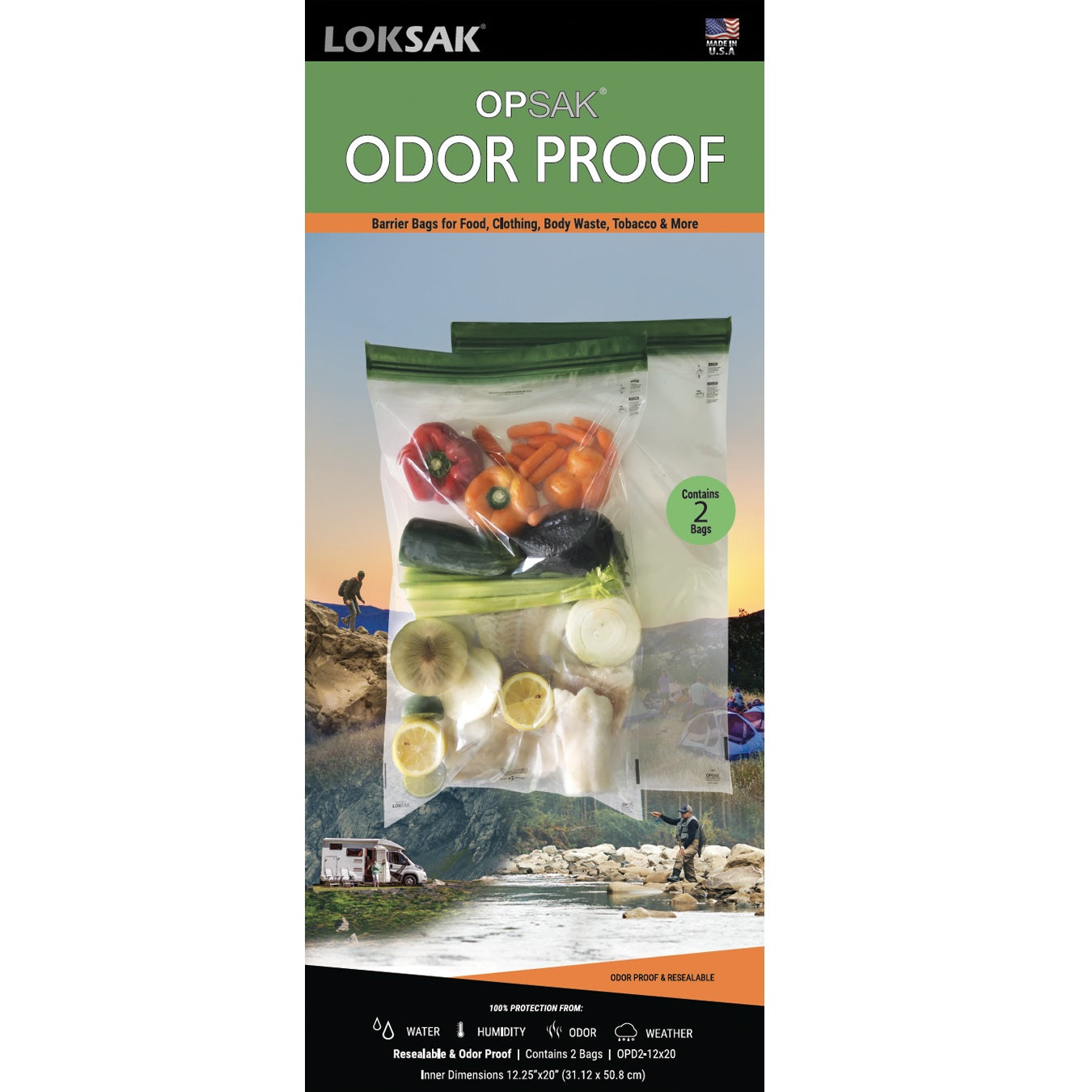 LOKSAK OPSAK Odor-Proof Barrier Bags - 12" x 20" - Package of 2
8250 Southwest Nimbus Avenue
8250 Southwest Nimbus Avenue
Beaverton OR 97008
United States
5034302303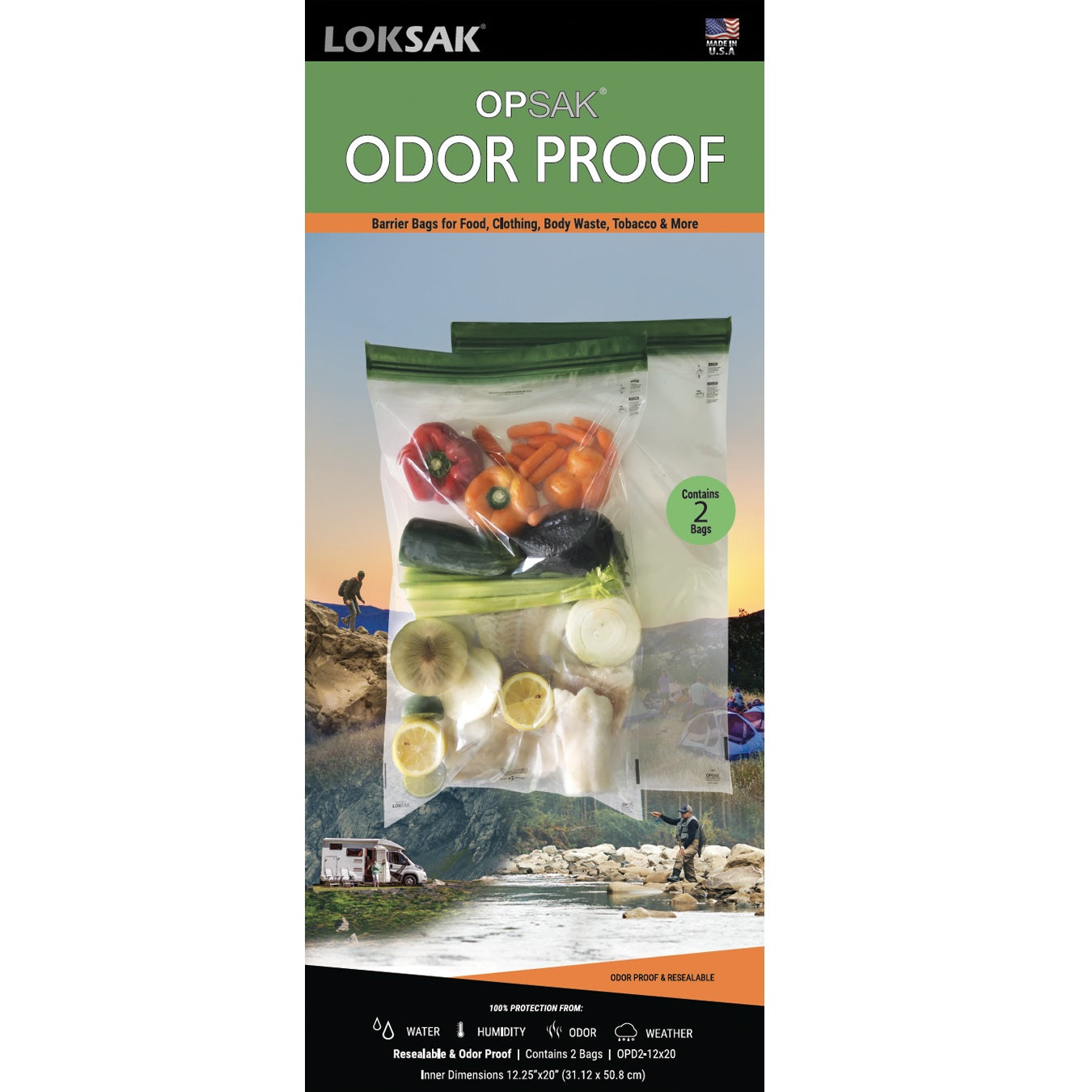 This product has no reviews yet.