Last month I slowly started to realize and importantly...choose to not take those multi-day trips I had planned with the Lunar Solo. My exciting solo endurance race in May was canceled. The committing two-day traverse in the NW Highlands might have to wait until late summer or autumn now. The bikepacking expedition my ten high school pupils were planning had to be postponed but I will still be engaging with their planning. It just has to be done online now. After my last overnight trip I filmed myself unpacking each bike bag to let them see how I organize kit.
Myself and other teaching colleagues have started to think about how to continue some sort of online, meaningful education for our pupils after the Easter Holidays. My own kids are aged 16, 14, and nearly 13. They are busy young people with sport, music and of course... friends. My wife is a local FireFighter as well as a teacher in the same faculty as me. Suddenly we are all here in the house 24/7 and it is on the whole great fun!
Our small town has a strong community and we have both volunteered to help with folks who are not able to get out to the store for food. Every Friday I buy groceries for my 93-year-old neighbor. It has been fun converting my town bike so it can carry supplies on the back. Friends of ours have a cafe which is shut at the moment, they are starting a pop up local delivery service so I have been busy on the cargo bike...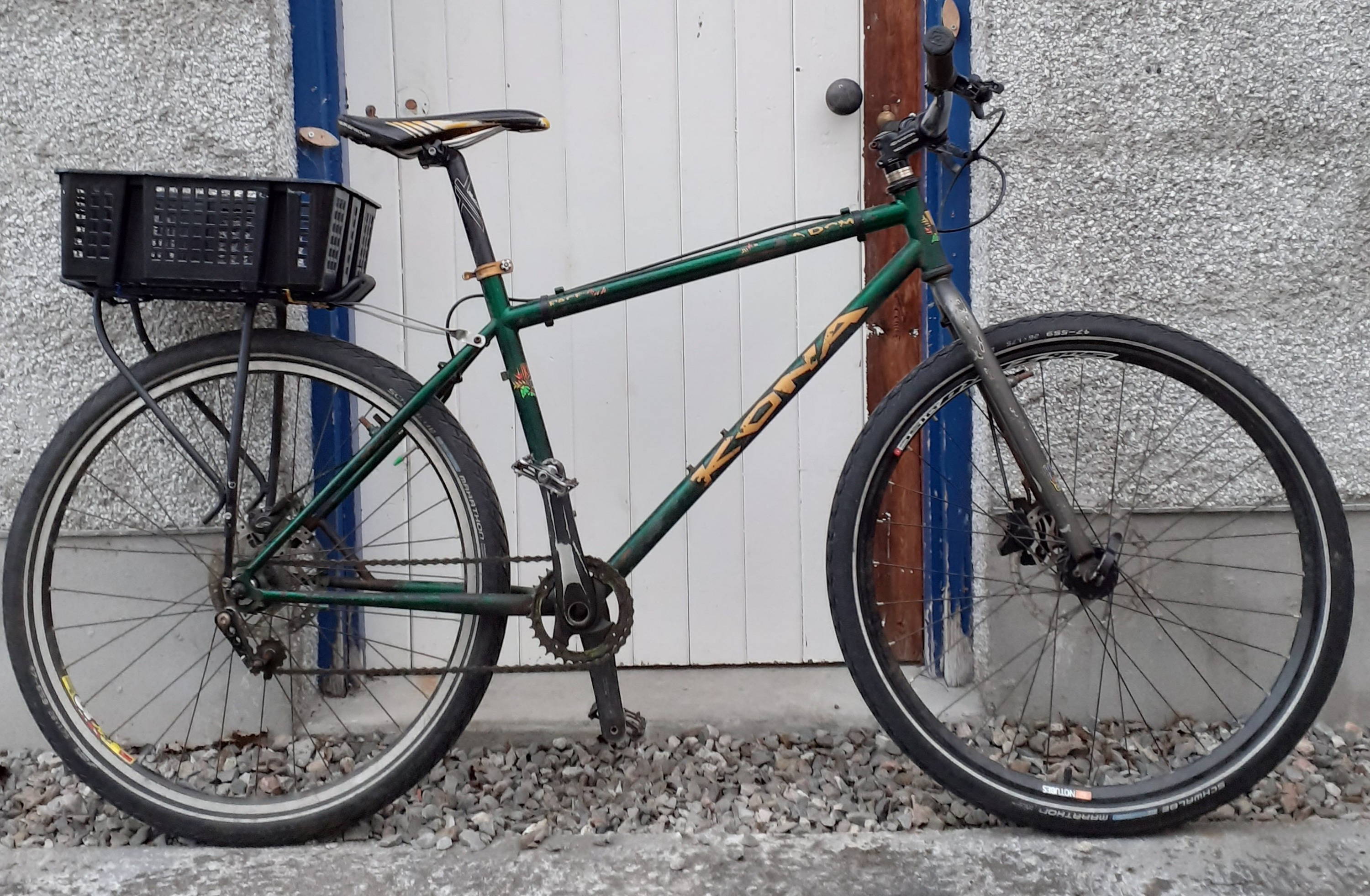 Things I have been meaning to get around to have also happened, like the newsletter that I did for SixMoonDesigns at the end of March. I have also tried a hack with my inflatable sleeping mat to stop it sliding about on the floor of my Lunar Solo. I glued little dots of contact adhesive on the underneath of the mat and it works!
Yesterday I tied colored tags with reflective strips on the tie-outs 1, 2 and 3 of my Lunar Solo. This was something that helped me a lot with a borrowed TarpTent on the Divide last summer when I was tired and needed to make everything simple - even finding the right tie out. I have made a shadow board for my tools in the garage. Currently, I am in the middle of making a picnic table from some repurposed timber. Writing? Well, there is no excuse at the moment is there!