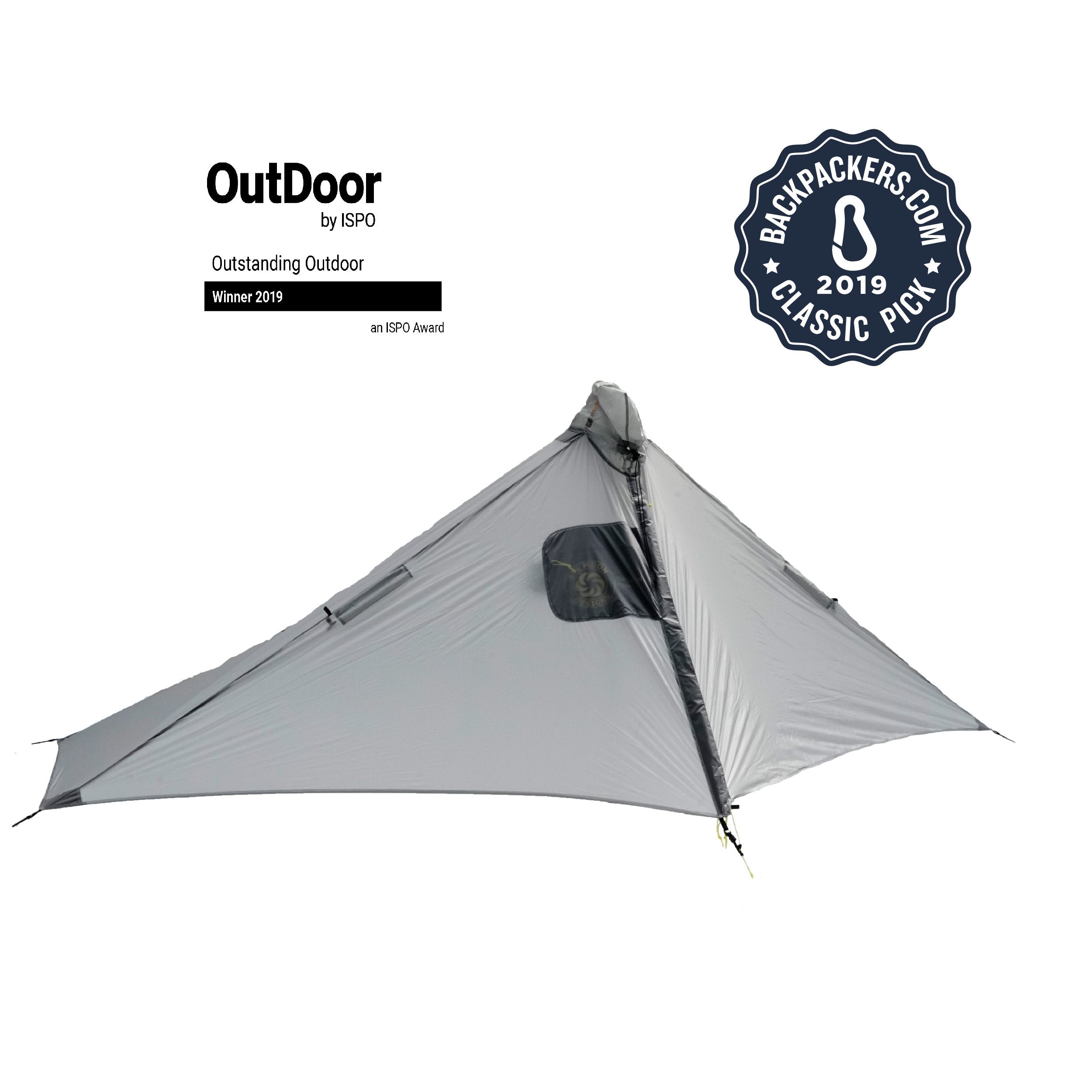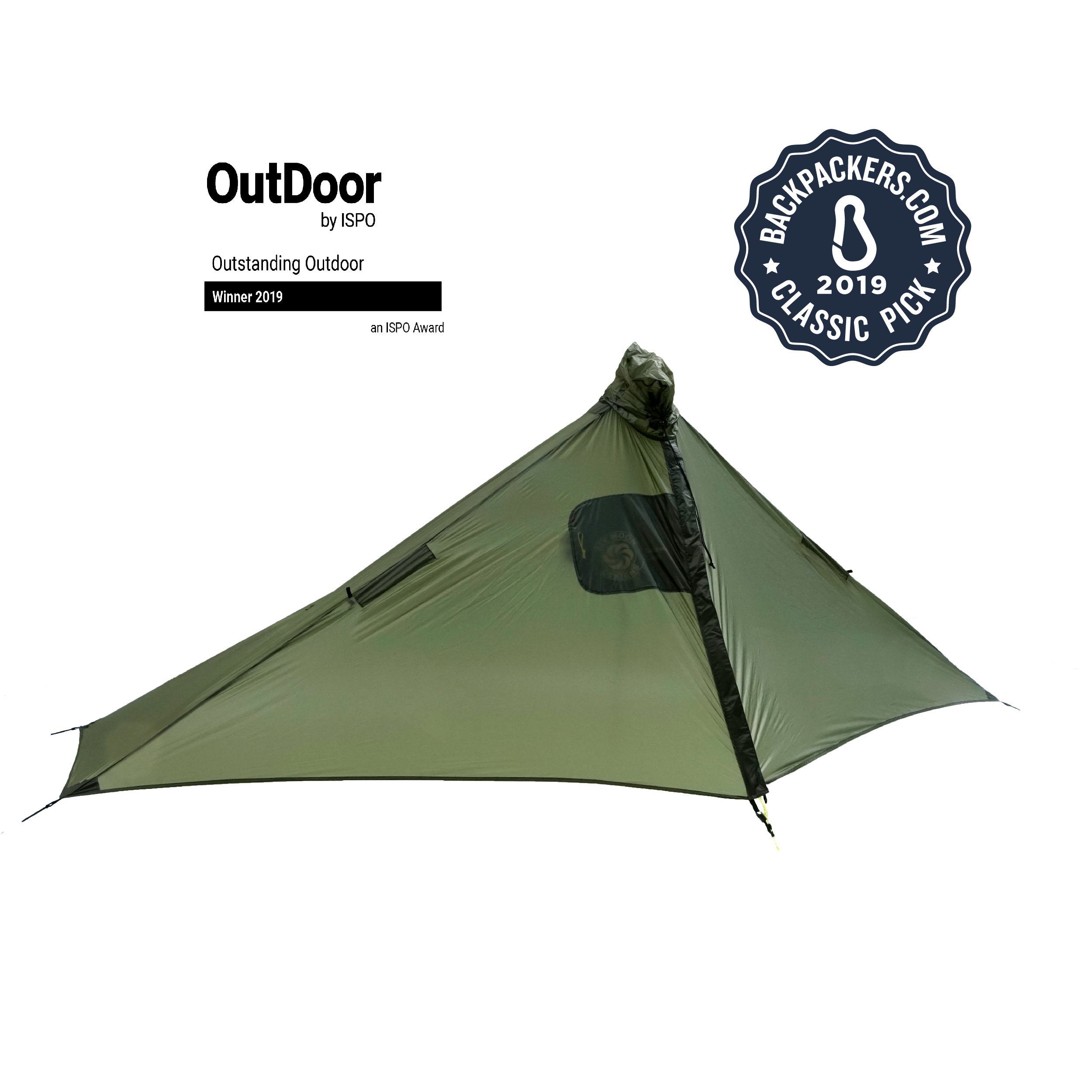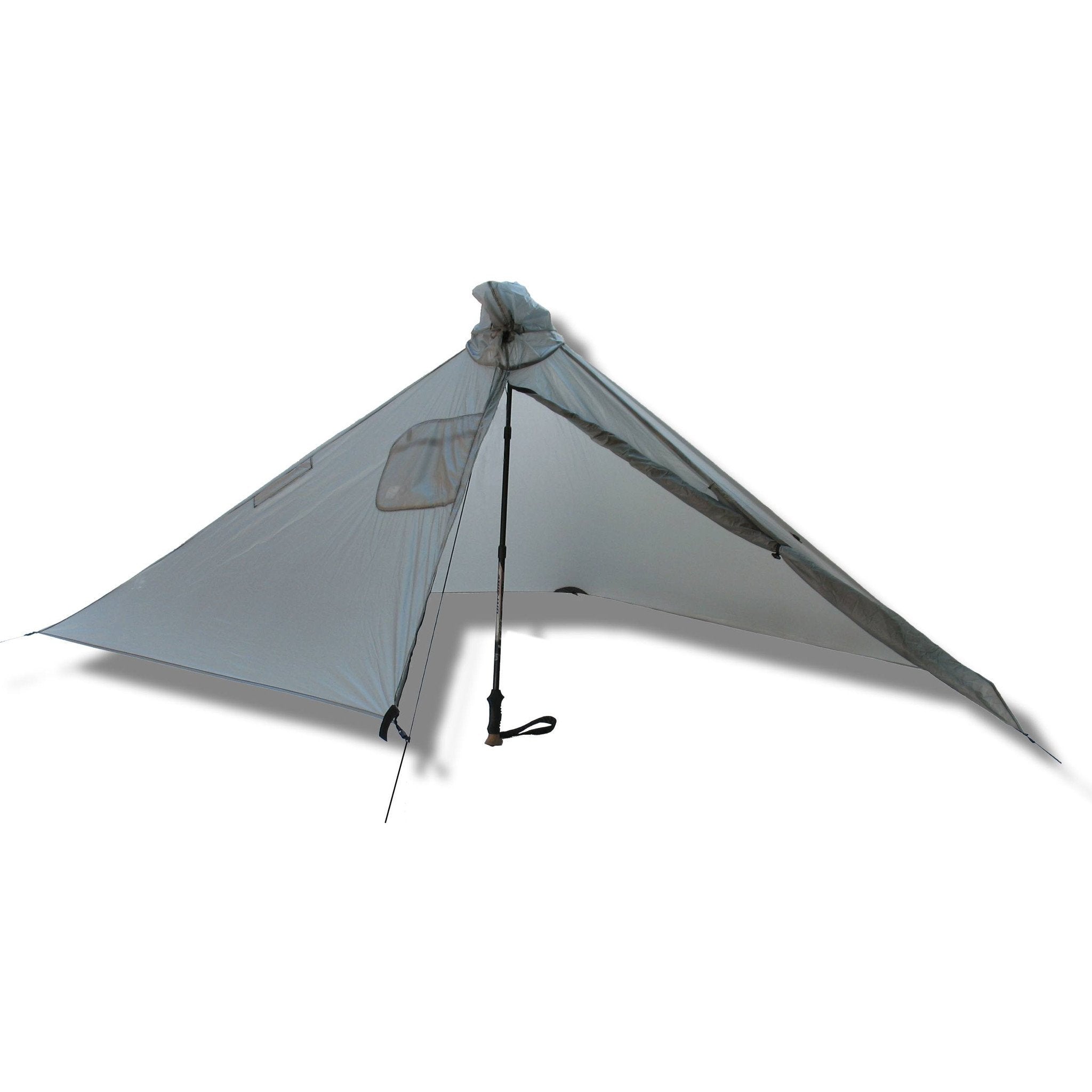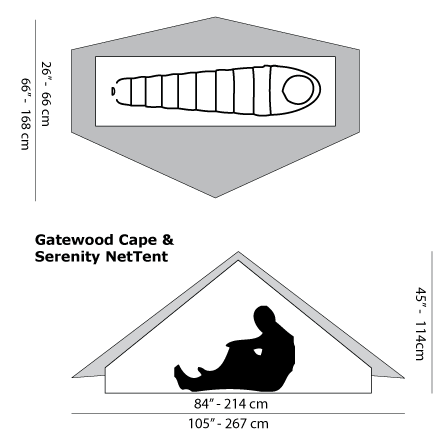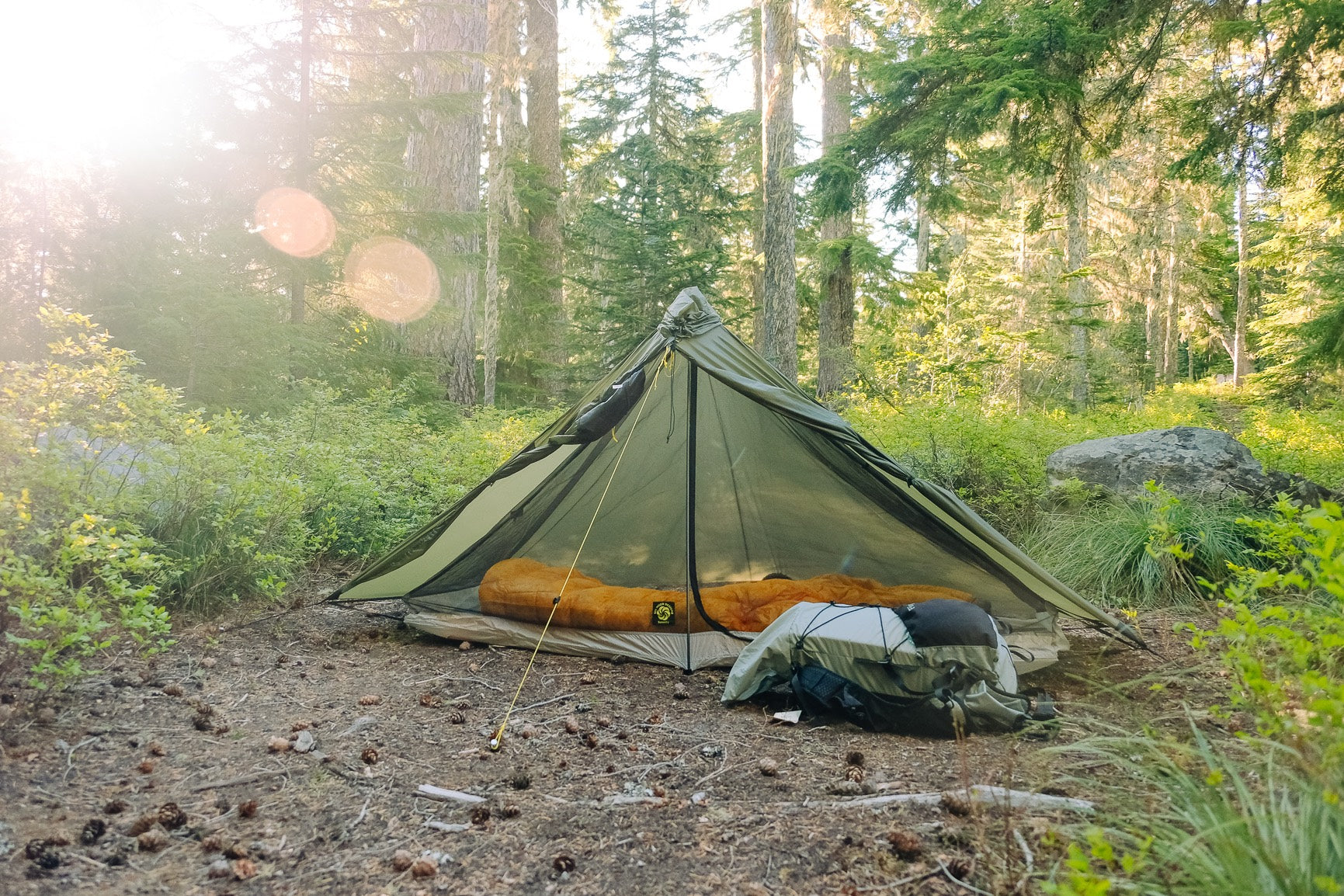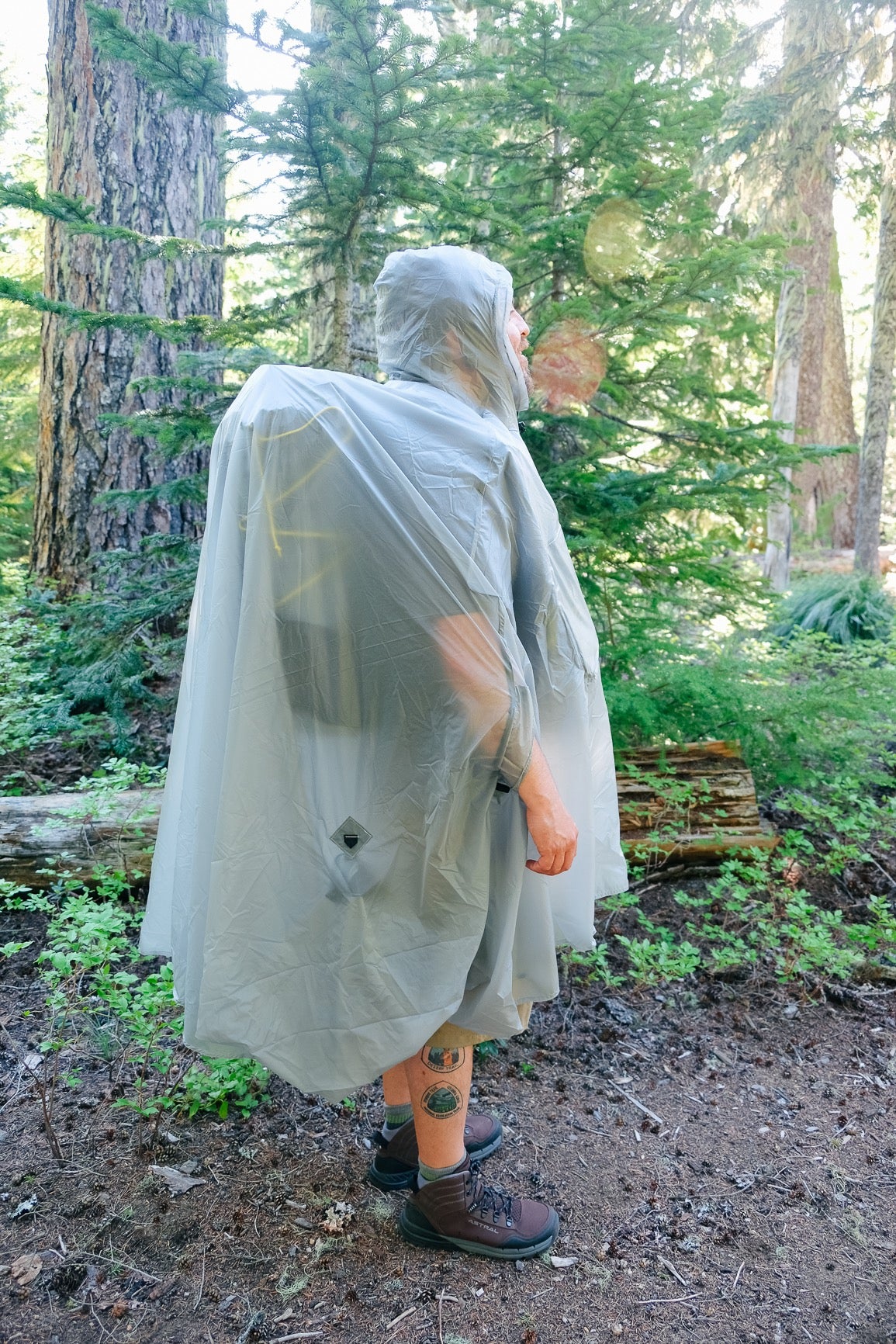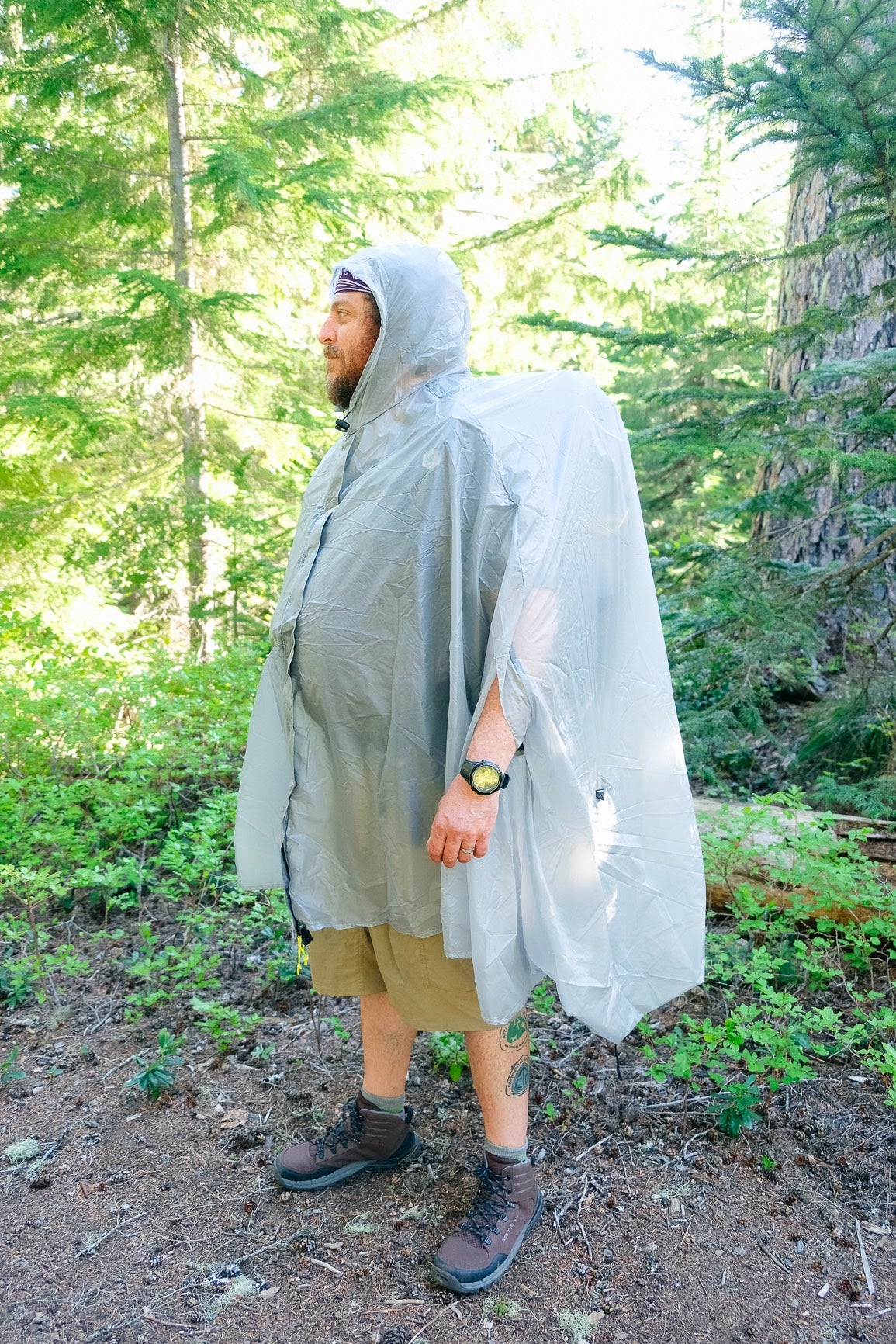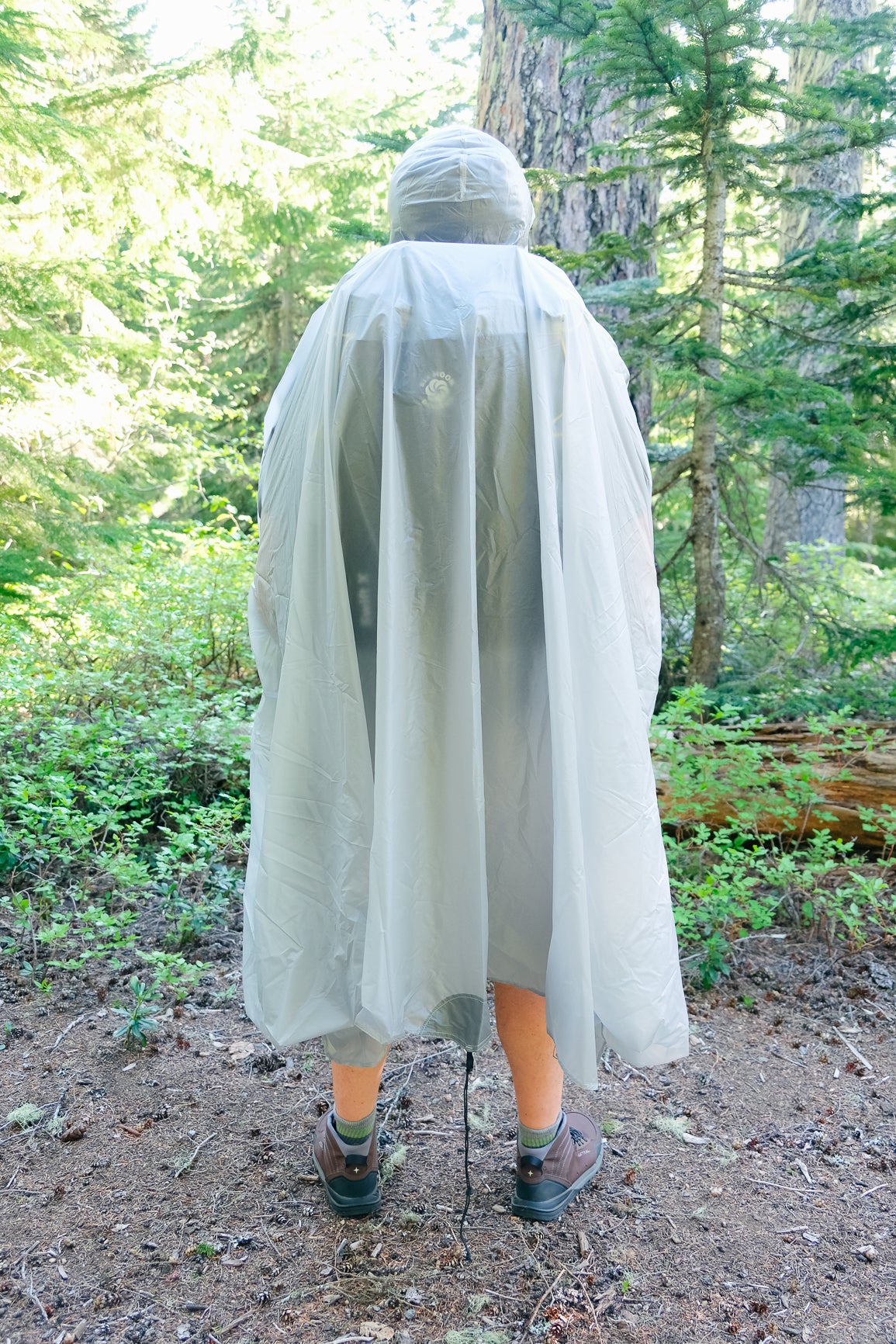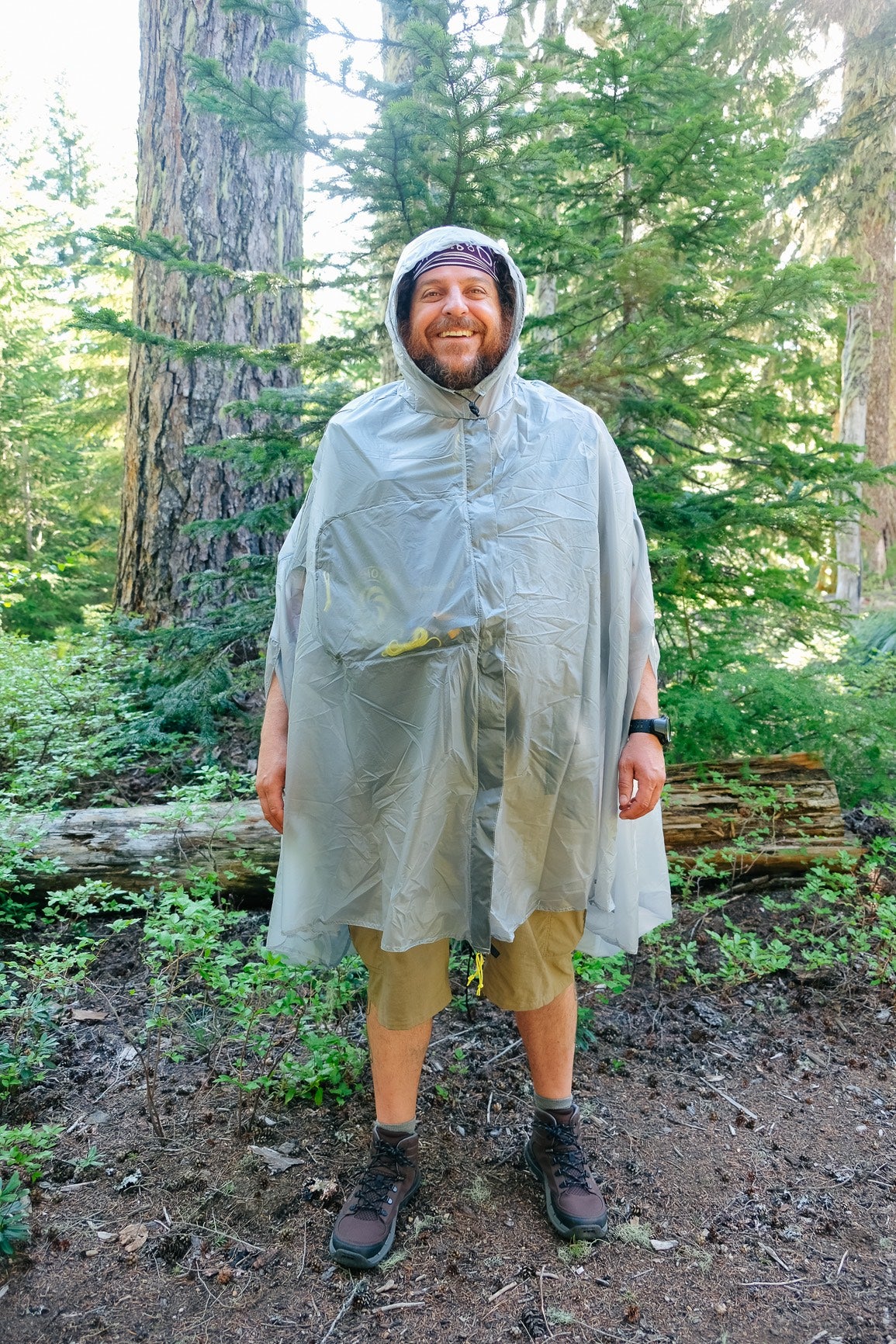 Gatewood Cape
Save 20% with code: STAFFPICKS
An ultralight backpacker's dream combines rain gear and shelter into one small package
1 Person Tent | Best for:
Thru Hiking
Fastpacking
Appalachian Trail
---
Pickup available at 8250 Southwest Nimbus Avenue
Usually ready in 24 hours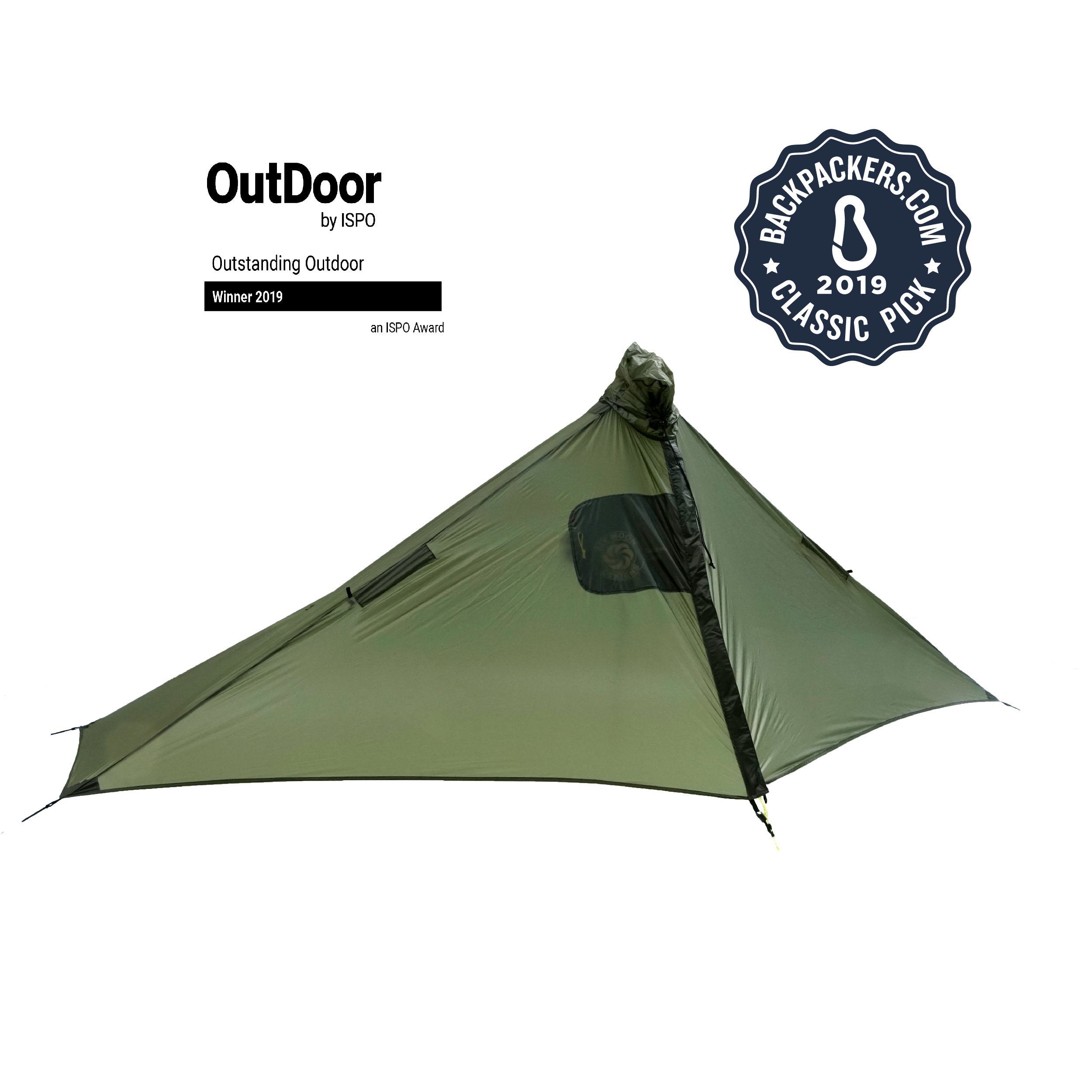 Gatewood Cape
Forest Green / Cape Only
8250 Southwest Nimbus Avenue
8250 Southwest Nimbus Avenue
Beaverton OR 97008
United States
5034302303
⭐⭐⭐⭐⭐ Best tarp ever!!!
"Lightened my load by 7 oz!!!! And also is multifunction!!!!! Love it!! Simplicity of setting it up!" - Taylor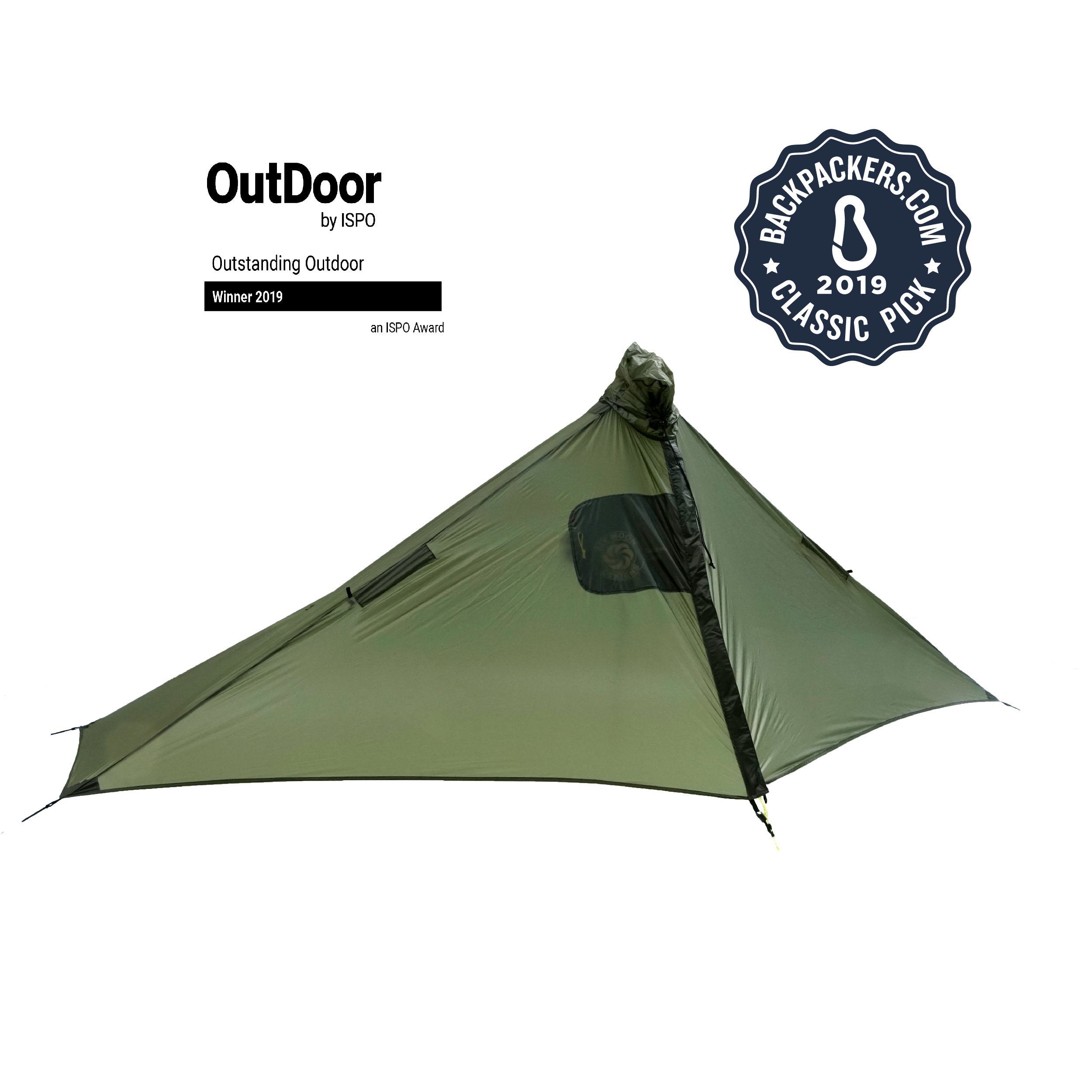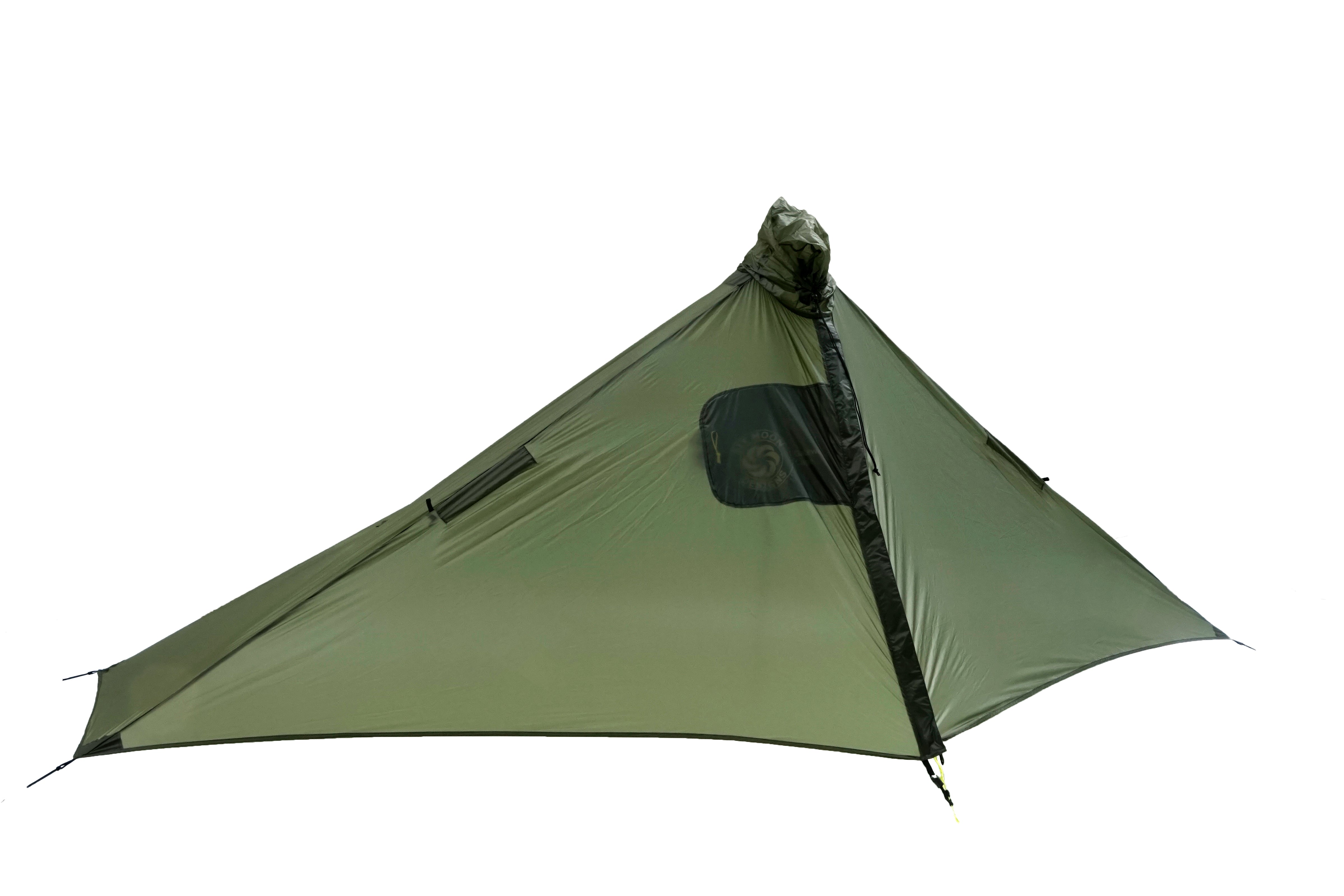 REQUIRES ONE POLE
11 oz - 310 g Solo Backpacking Tarp
The Gatewood Cape is the super ultralight backpacker's dream – shave ounces by combining your rain gear and tarp into one.
The Gatewood Cape is the ONLY poncho-style Tarp to provide complete 360° protection. Since its introduction in 2006, it has been carried over hundreds of thousands of trail miles. It's provided shelter in everything from high mountain snow-choked ridges to lush forest trails.
*To completely repel water, shelters need to have sealer applied to the seams before use.
*Shelters including a seam sealing service may not ship immediately.
*Stakes and Support Poles Sold Separately
Design
The Gatewood Cape's unique 360-Degree Protection provides full coverage either when worn as a cape or used as a shelter. Unlike ponchos, capes don't have long slits along the sides. While the poncho may allow for more ventilation, it does little to keep out windblown rain. Dual zipper pulls on the front of the Gatewood Cape allow you to regulate ventilation while still providing full protection. Plus, the open skirted design allows fresh air to enter the bottom.
As a shelter, the Gatewood Cape provides significantly enhanced protection when compared to your typical poncho/tarp. Its sturdy pyramid design easily sheds rain or snow and wind simply flows around it. Any sudden change in wind direction in the middle of the night won't leave you scrambling to re-orient your shelter or force you deeper into your bivy. Unlike a traditional tarp, the Gatewood Cape is shaped to eliminate all exposed sides -- leaving you safe and secure.
Construction
With 35 square feet of coverage under the shelter's canopy, you've got plenty of room for you and your gear. Depending upon conditions, you can even adjust the vestibule to different heights to increase ventilation. A long zipper on the vestibule makes opening and closing the shelter a snap.
For the adventuresome day hiker, the Gatewood Cape makes the perfect addition to your 10 essentials survival kit. It packs down incredibly small and provides peace of mind knowing you've got excellent protection close at hand.
For added bug protection, the Gatewood Cape mates with the Serenity NetTent. Together they keep both the rain and bugs at bay. Providing you with secure and comfortable space.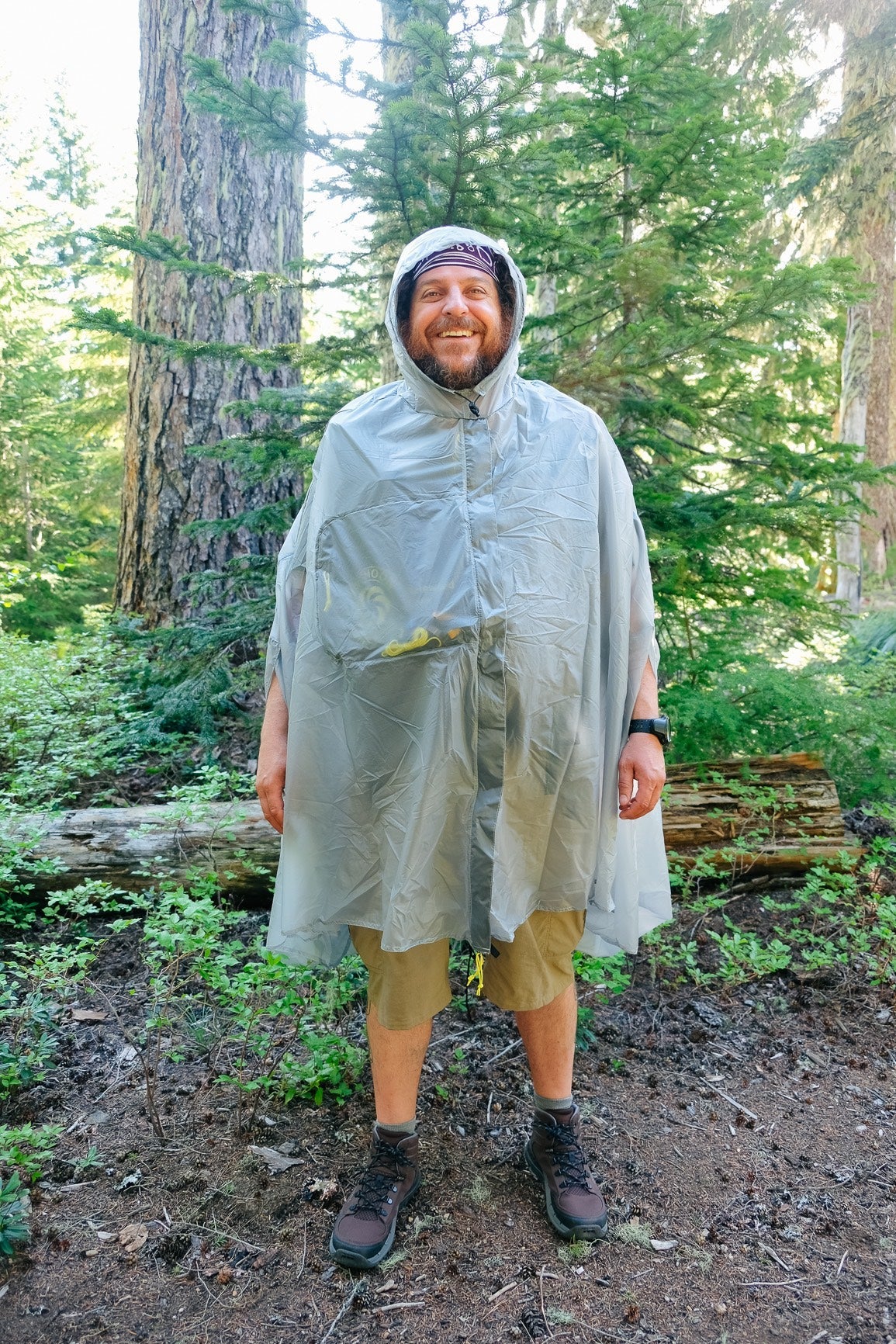 Make it a Bundle
The Gatewood Cape Bundle is an ultralight, ultra-versatile shelter system that can be worn as a poncho while also capable of being set up as a tent, a tarp, or a net tent. Highly compressible when packed, the Gatewood Cape canopy expands to cover an area of 35 ft². The Gatewood Cape Bundle includes both the Gatewood Cape and the Serenity NetTent.
Features
Micro Buckles connect the harness to cape for easy installation and removal.
Full 360-Degree protection when set up as a shelter or worn as rain gear.
Full Zippered Entrance makes entering and exiting the shelter a snap.
Adjustable Vestibule Height allows increased ventilation while maintaining adequate rain protection.
Side Snaps for shortening the long sides when worn as a cape.
Floating Canopy allows the canopy to be set to different heights depending upon conditions.
Integrated Map / Night Stash Pocket with zipper closure to keep stuff contained. Pocket also doubles as the stuff sack.
Center Pole Support significantly improves the ability of the shelter to handle wind and snow loads.
Ultralight Waterproof Canopy is made from high strength Silicone Nylon.
Extremely Easy Setup requires only six stakes.
Ships With
Tent, Stuff Sacks, Guy Lines
Pack Size
10" x 8 x 1.5" | 25 cm x 20 cm x 4 cm
Weight
11 oz | 310 g (Does not include Stakes or pole)
Canopy
15D Silicone Coated Nylon
Frame
Single pole (sold separately)
49" | 124 cm
or
45" | 114 cm Pole
This product is rated 4.8 of 5.0 stars.
It has received 44 reviews.
Thinner than I imagined, but very high quality build.
Very impressed!!
Just tried my recently purchased Gatewood Cape & Serenity Bug Net (plus the seam seal service before shipping!) on a basic camping weekend at a drive-up camp ground, making sure it would perform as hoped for an upcoming 3-day back-country hike.
Incredible rain battering throughout the night, plus some flash flooding put me in surges of around 2 - 3 inches of water (I clearly picked the wrong spot on the lot to pitch)... and I stayed bone dry! Thought I was in a boat! The Cape withstood the monsoon and the bathtub floor of the Serenity kept out the deep puddle - and of course the bugs.
Properly deployed this will go toe-to-toe with any one-person 3 season shelter system, probably 4 if your sleep gear is right. Possibly my last stop after several years of bivy and hammock runs. Minuscule when stored - carabiner the cape & net to the outside of your bag and save pack room. Excited to catch some flights and hike places I was afraid to lug a whole tent and poles to.
One note: I'm really short so I had no issues but this solution is not roomy. Takes some core fitness to sit up without pressing on the walls. Minimalist but super effective - be comfortable and dry when it's time, with practically no weight/bulk/serious effort. Wearing the cape works too, you'll just need creative cordage to not drag it on the ground if you're of efficient stature.
Can and will recommend!
Versatile, light, ready for adventures
In its first year, my Gatewood Cape explored California coast, Alaska tundra, Colorado shoulder season, and the Grand Canyon. I love it. It survived and thrived in a hail storm where my friends' DCF tents got shredded, winds above Colorado treeline, and 48hr July snow storm in the Alaska tundra.
It is more finicky to set up and a touch smaller than the Solo Lunar but it's also lighter, sheds water better and is more versatile to use with or without the serenity net.
I have yet to use it as a cape, but I'm sold on it being my go to shelter down to 20F and most weather conditions.
This is a perfect thing
The Gatewood Cape has been my go-to shelter for more than 13 years and it has never once let me down or failed in any regard, across multiple continents during through-hiking, mountaineering, field work, travel, casual backpacking, cross-country and international hitchhiking, climbing trips, car camping, campouts, backwoods keggers, you name it. My guess is that this tent and I have had more than 300 nights together in total and it is still working very well, with the exception of a slight bit of fraying at the bottom of the zipper panel against the zipper, where all of the stress is when taughtly pitched.
The convenience of this piece of gear cannot be overstated. As a primary shelter and primary rain gear+pack fly, including dedicated carbon fiber pole, ground cloth, guylines and tent stakes, the whole thing comes in well under 3 pounds and consumes a total pack volume comparable to a large water bottle. This means that it comes with me pretty much everywhere, conveniently living in the outer avalanche shovel pouch on my old patrol pack.
Not to be understated, this badboy can be set up while you are still wearing it. That means that I don't even have to take my pack off during a storm to get it pitched. This particular maneuver takes some practice, but trust me, with the longevity of the tent in mind, you will have plenty of time to perfect this art. It also makes a great conversation piece, as everyone is curious and a little skeptical to start, followed by intrigued, followed by sold in pretty much every introduction that is made.
I've finally upgraded my setup, but I can promise you that this little guy will continue to accompany me on all of my ultralight missions, or anything wherein my discreet low-volume pack is the travel companion of choice. Thank you Six Moon Designs for developing such an ingenious piece of gear, it has truly enhanced my life for over a decade!
Best in class!
Used it once after seam sealing myself. Held up great as a poncho/pack cover and later rainfly under unexpected rainy conditions. Left it standing the next day while hiking (w/ Serenity net tent inserted and guy lines deployed) and came back to find it unphased by 20+mph winds (and even stronger gusts)! The transition from poncho to rainfly will leave you wet but that's something you should anticipate when purchasing and not a fault of the GWC. With the SNT, this is probably the best ounce-for-ounce single-trekking pole, double-wall shelter out there. About me: 5'10 and broad shouldered. Used with S2S Ether Light XT pad (4"), Nemo Fillo pillow, and EE 20 quilt. Highly recommend for anyone 5'10 and under.