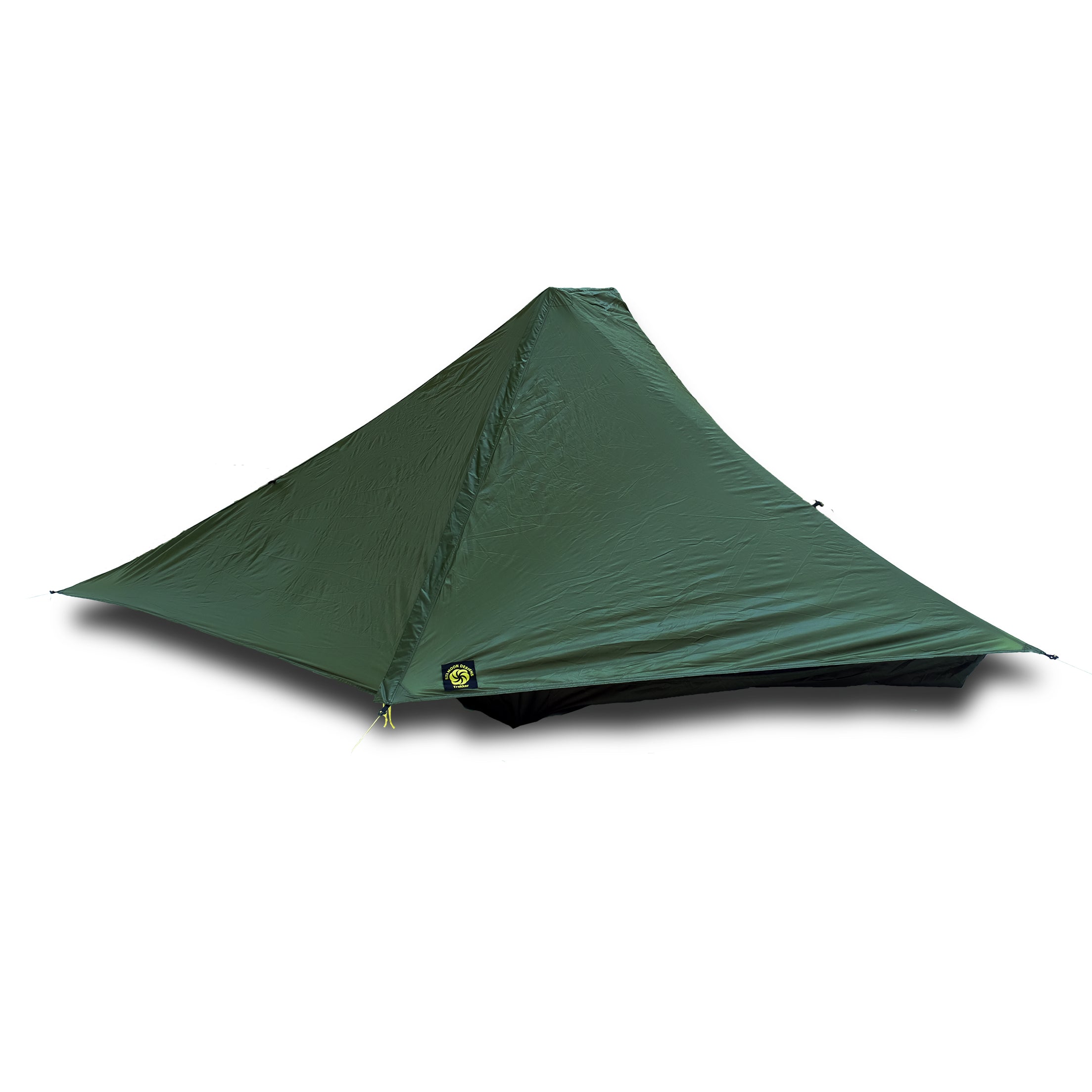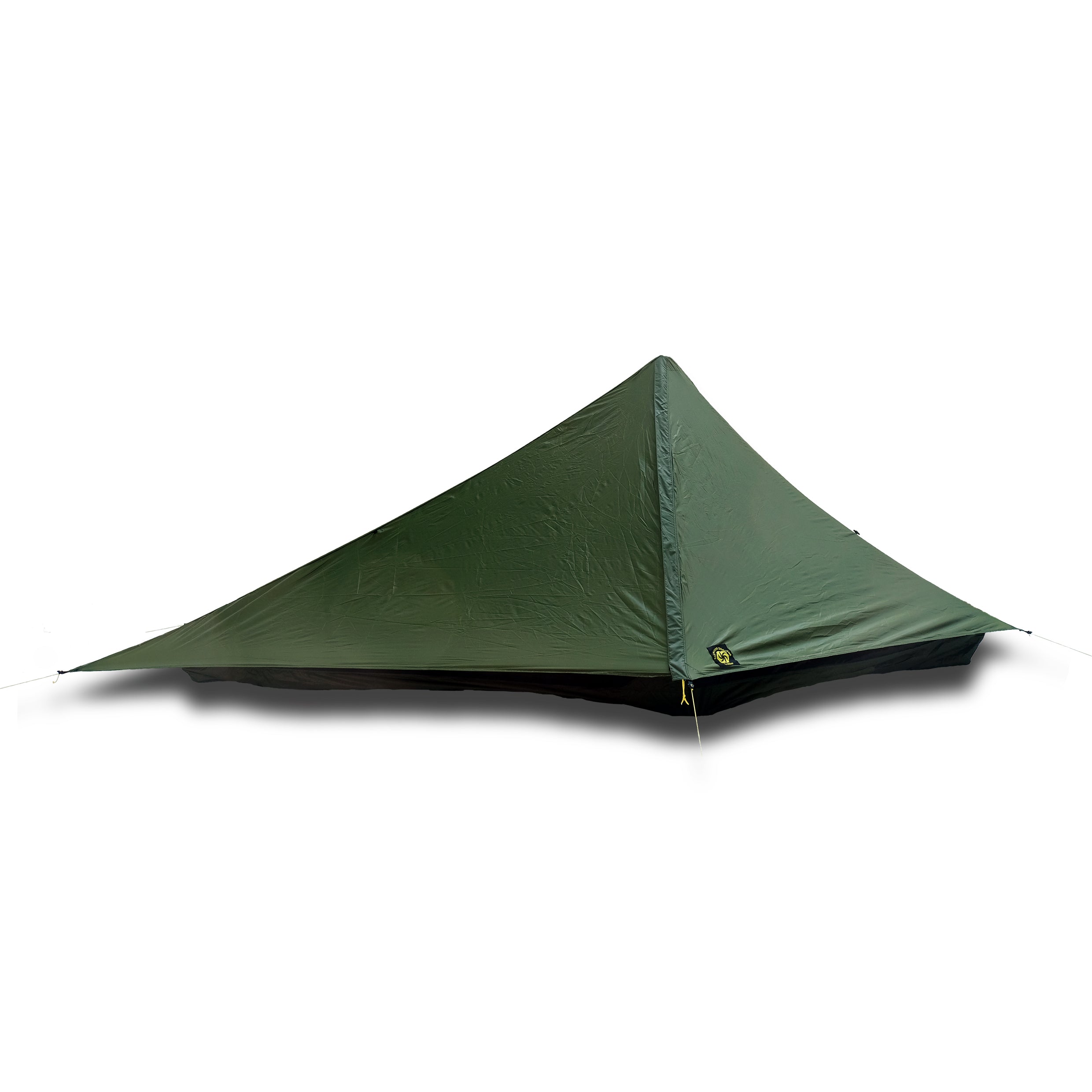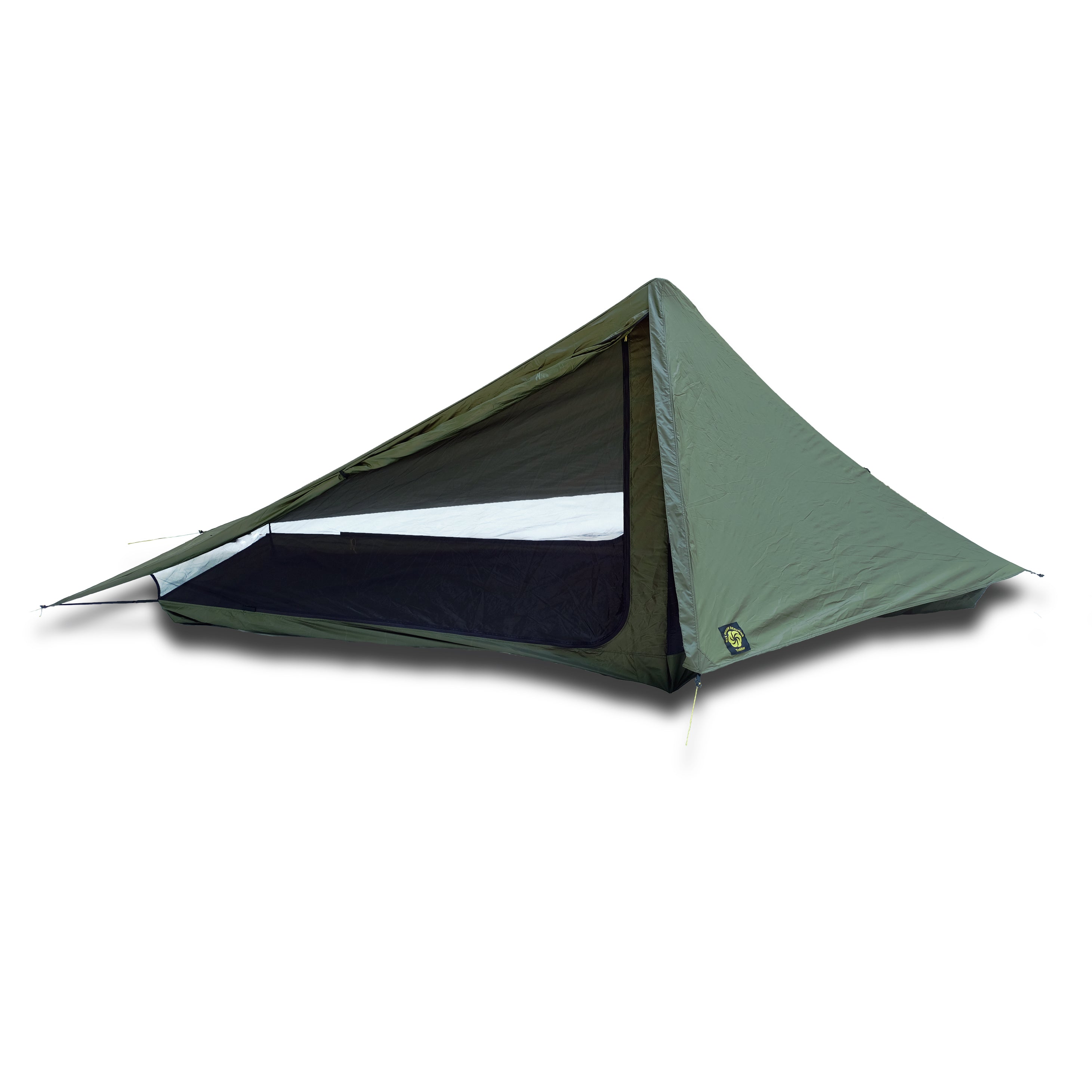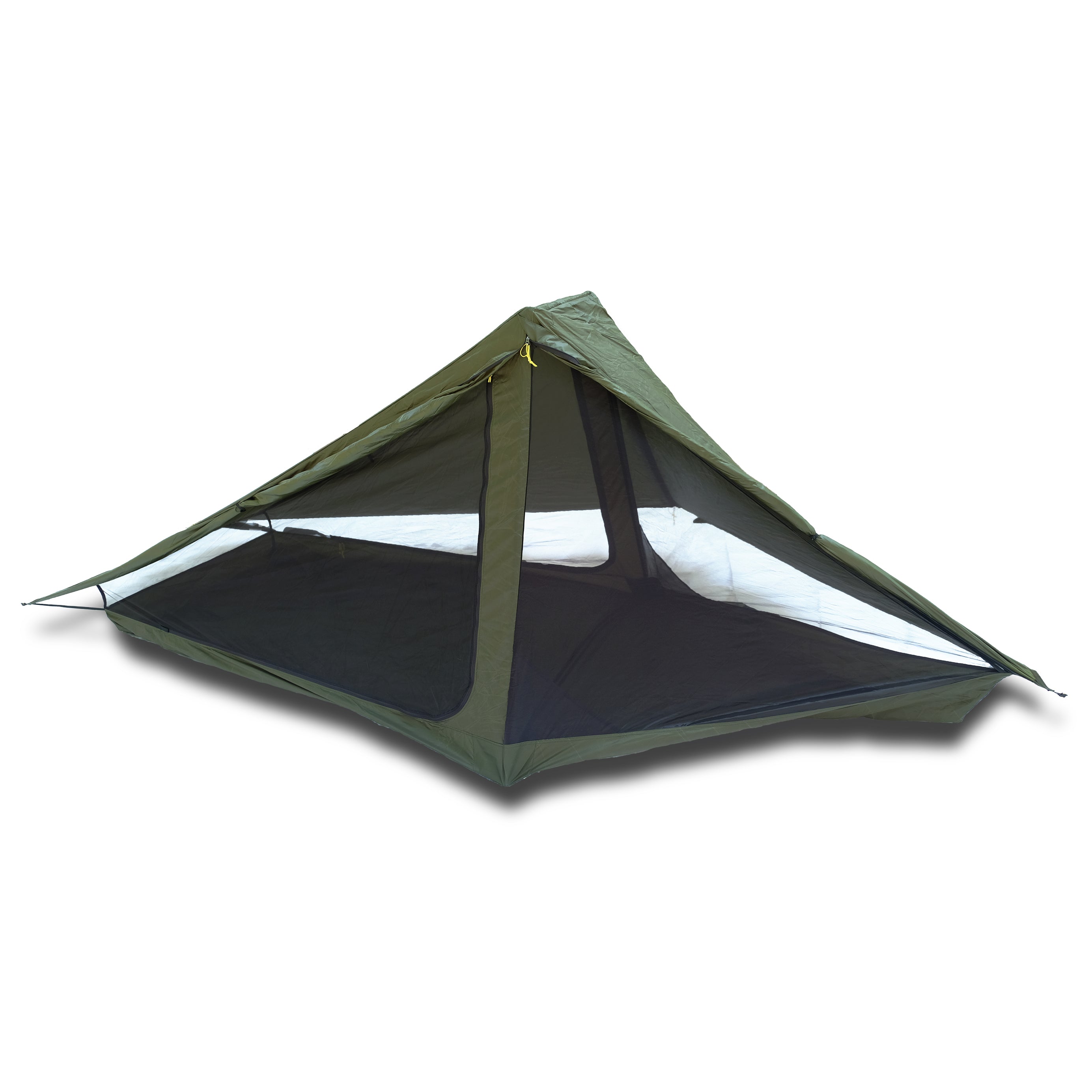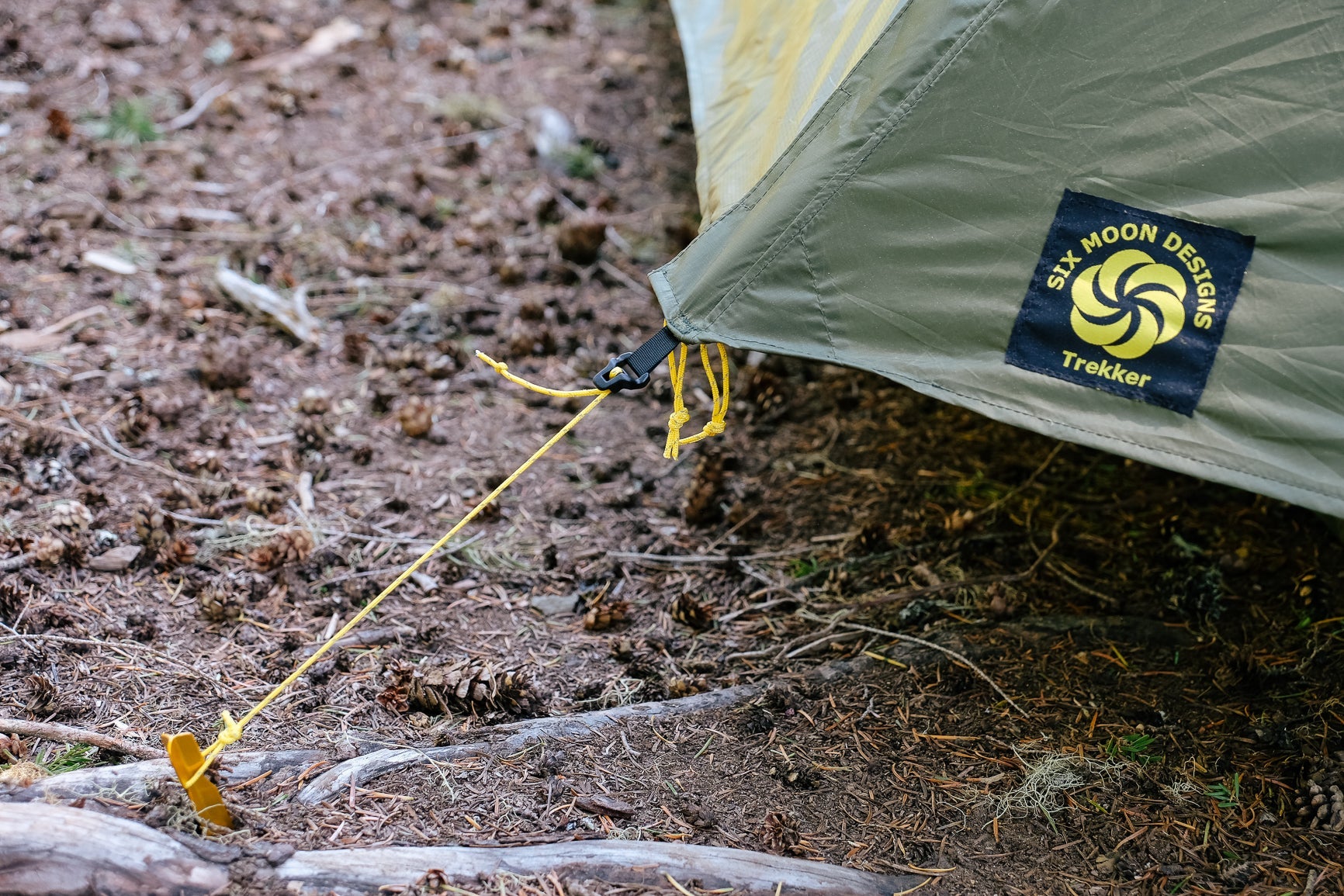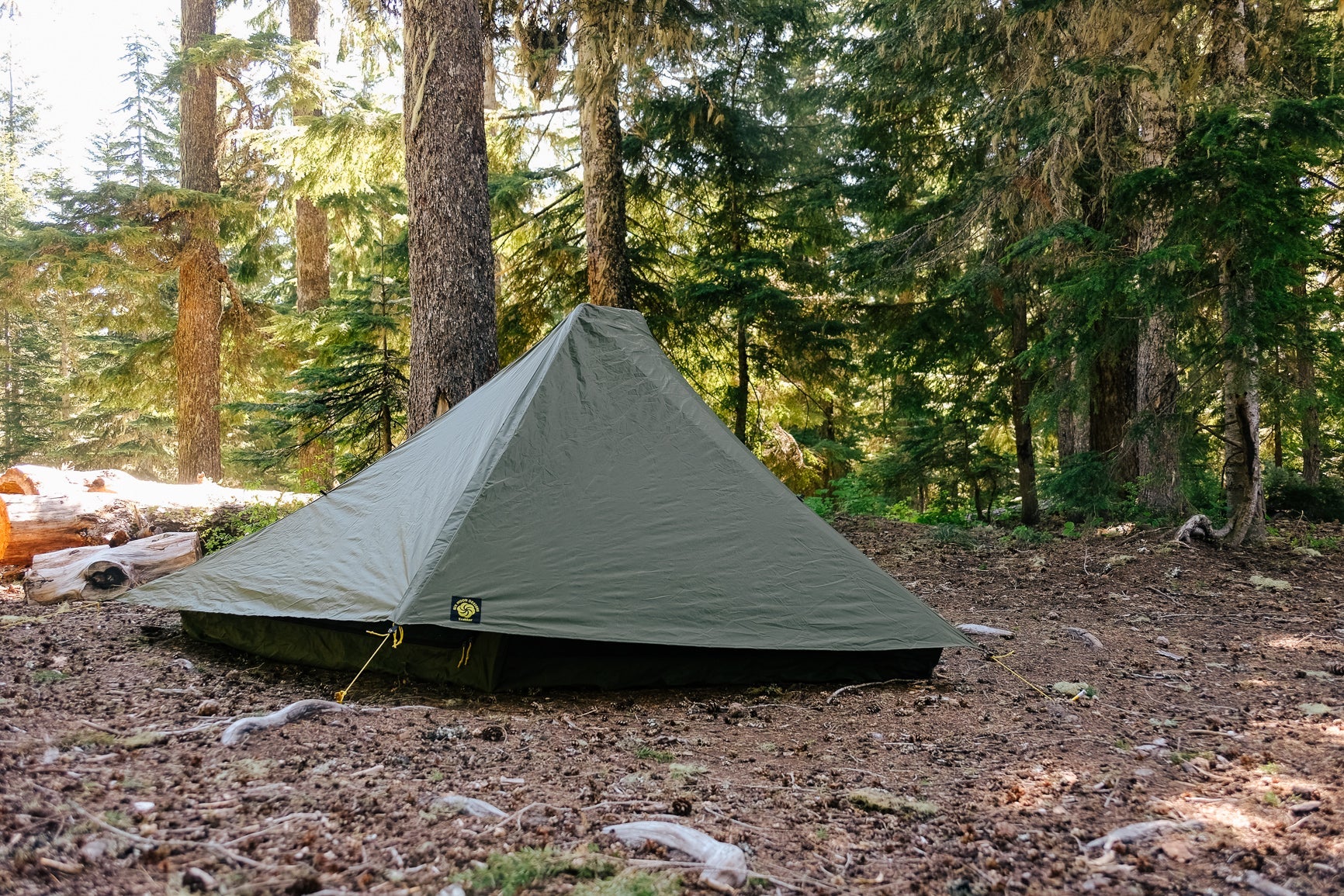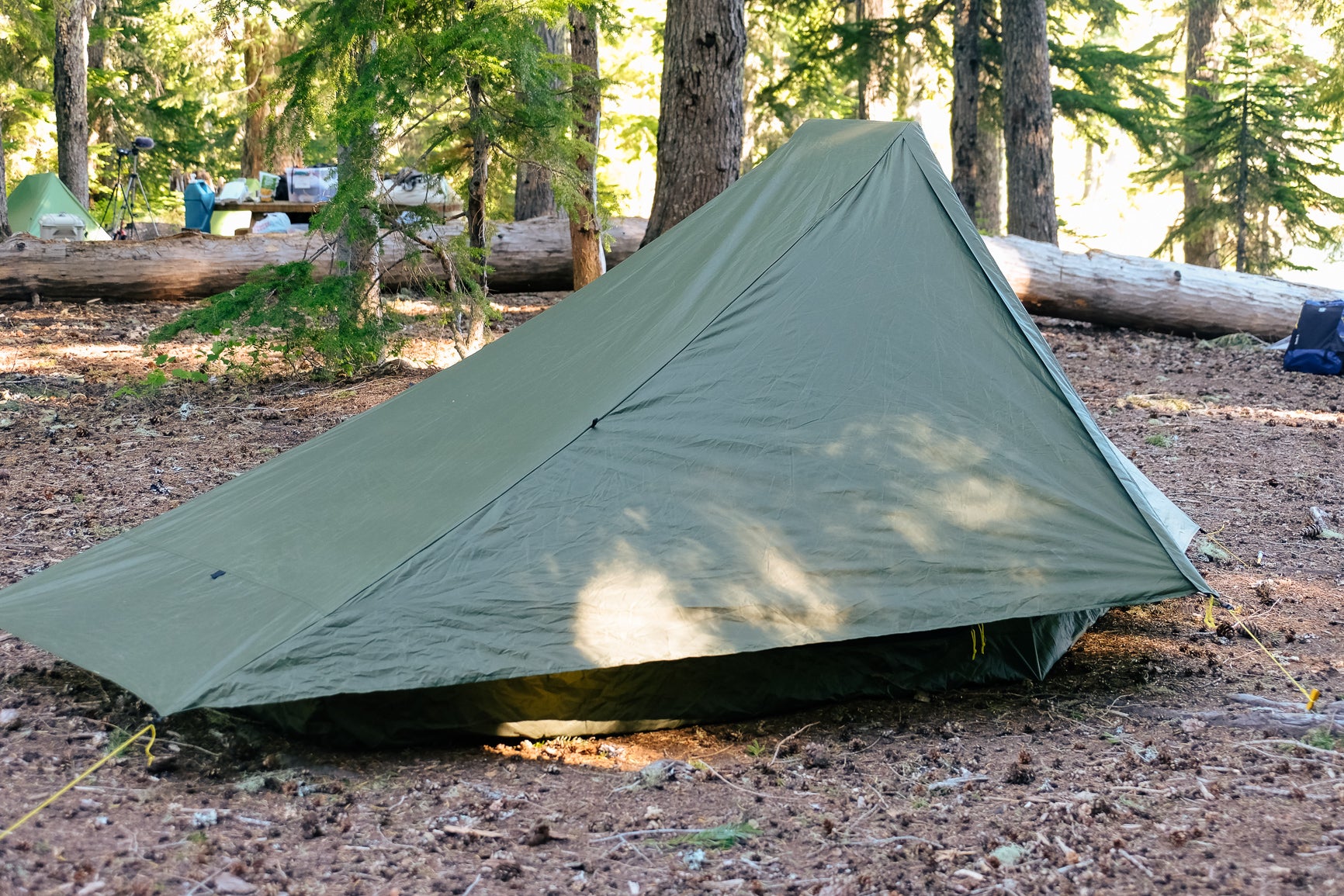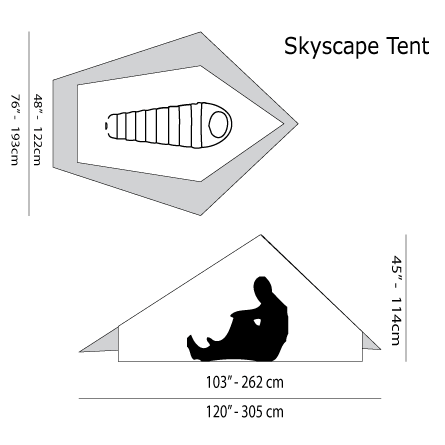 Skyscape Trekker Backpacking Tent
Save 20% with code: STAFFPICKS
Our most versatile 3-season tent is ideal for taller hikers
1 Person Tent | Best for:
Tall Hikers
Star Gazing
Thru Hiking & Bikepackers
---
Pickup available at 8250 Southwest Nimbus Avenue
Usually ready in 24 hours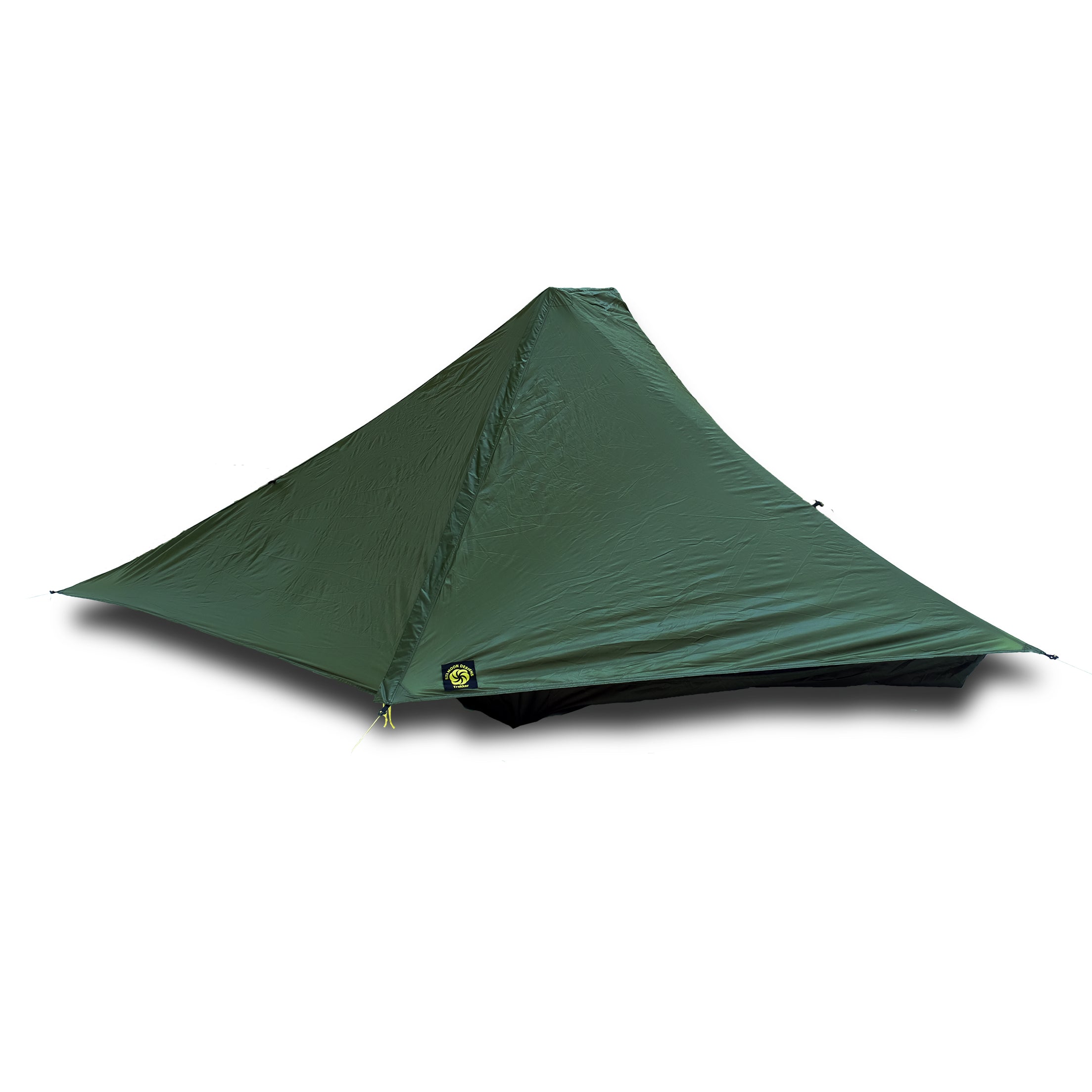 Skyscape Trekker Backpacking Tent
8250 Southwest Nimbus Avenue
8250 Southwest Nimbus Avenue
Beaverton OR 97008
United States
5034302303
⭐⭐⭐⭐⭐ Spacious, Lightweight and Awesome
"I've put 1,200 miles on this tent and I'm extremely happy with it. I'm 6'2" and have plenty of room inside for all my gear including my backpack. I can sit up in my chair with plenty of headroom. The tent weighs in at 2 lbs and I use my trekking poles to set it up. I love the dual vestibules and the options for ventilation and view its very worthy in a windy storm. The bathtub floor is easy to sweep out when packing up." - Michael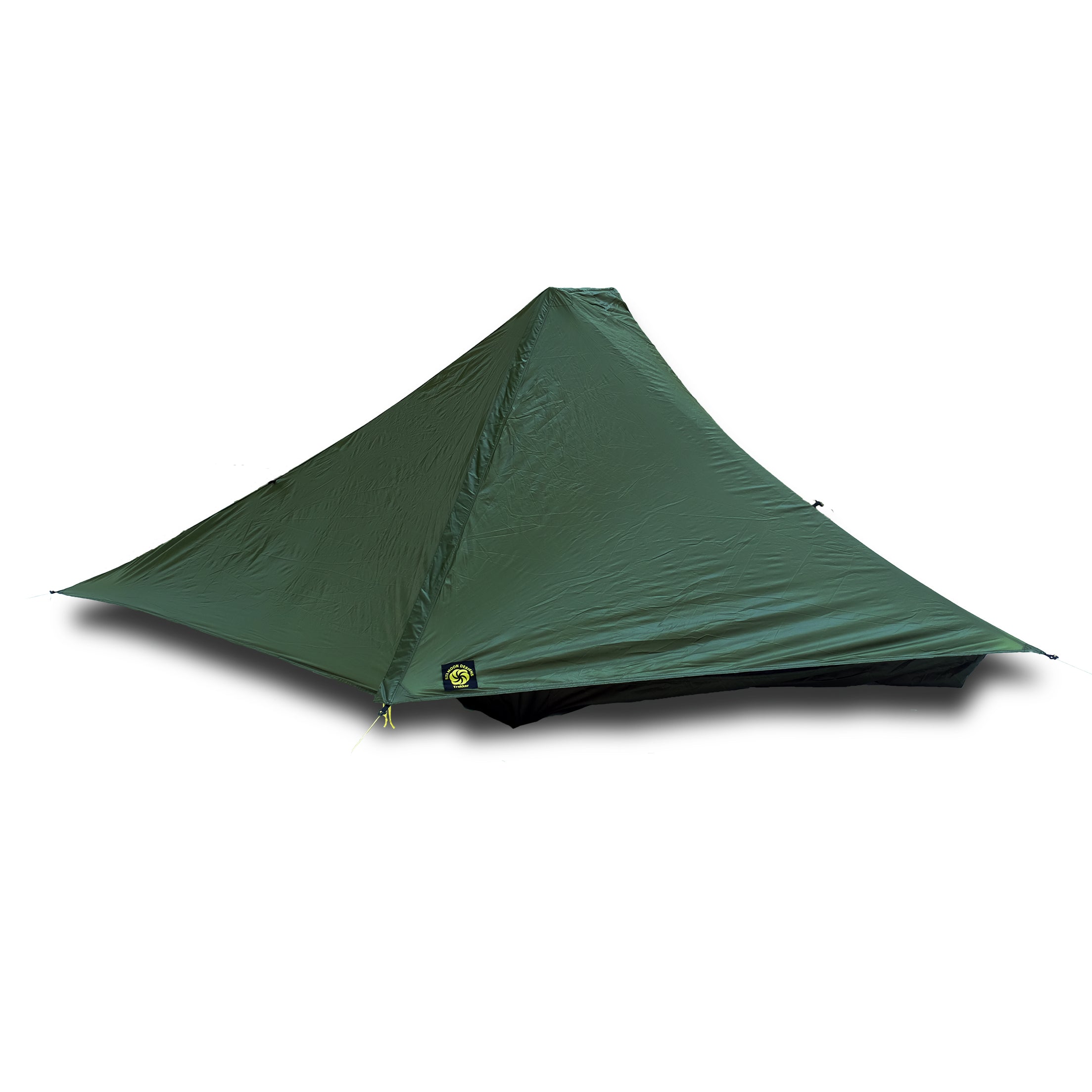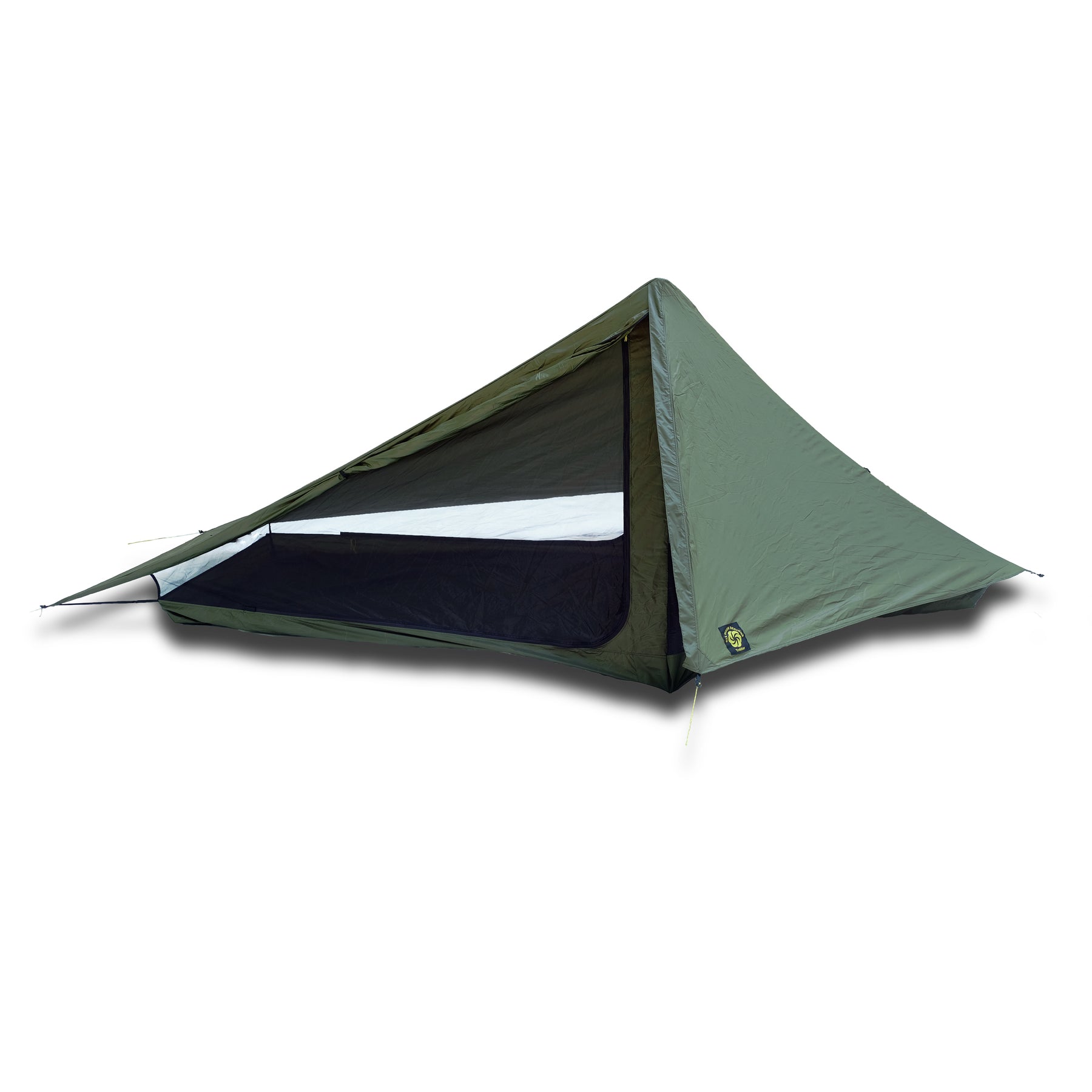 REQUIRES TWO POLES / HYBRID DOUBLE WALLED
28 oz - 790 g Solo Backpacking Tent
With a floor that stretches over 8 feet long, you'll have plenty of room to stretch out – no matter what your height.
The Skyscape Trekker is our most versatile 3-season tent. It has two massive side entrances, each with its own 8 sq. ft. vestibule. Both flies can be left open for sweeping 300° views. Or you can open and close the vestibules to find the perfect setup for your comfort and current weather conditions. The hybrid double wall design creates a bug-proof mesh interior and keeps that wet canopy at bay. And with an extra-long floor, you can get in a nice morning stretch or stow your gear.
*To completely repel water, shelters need to have sealer applied to the seams before use.
*Shelters including a seam sealing service may not ship immediately.
*Stakes and Support Poles Sold Separately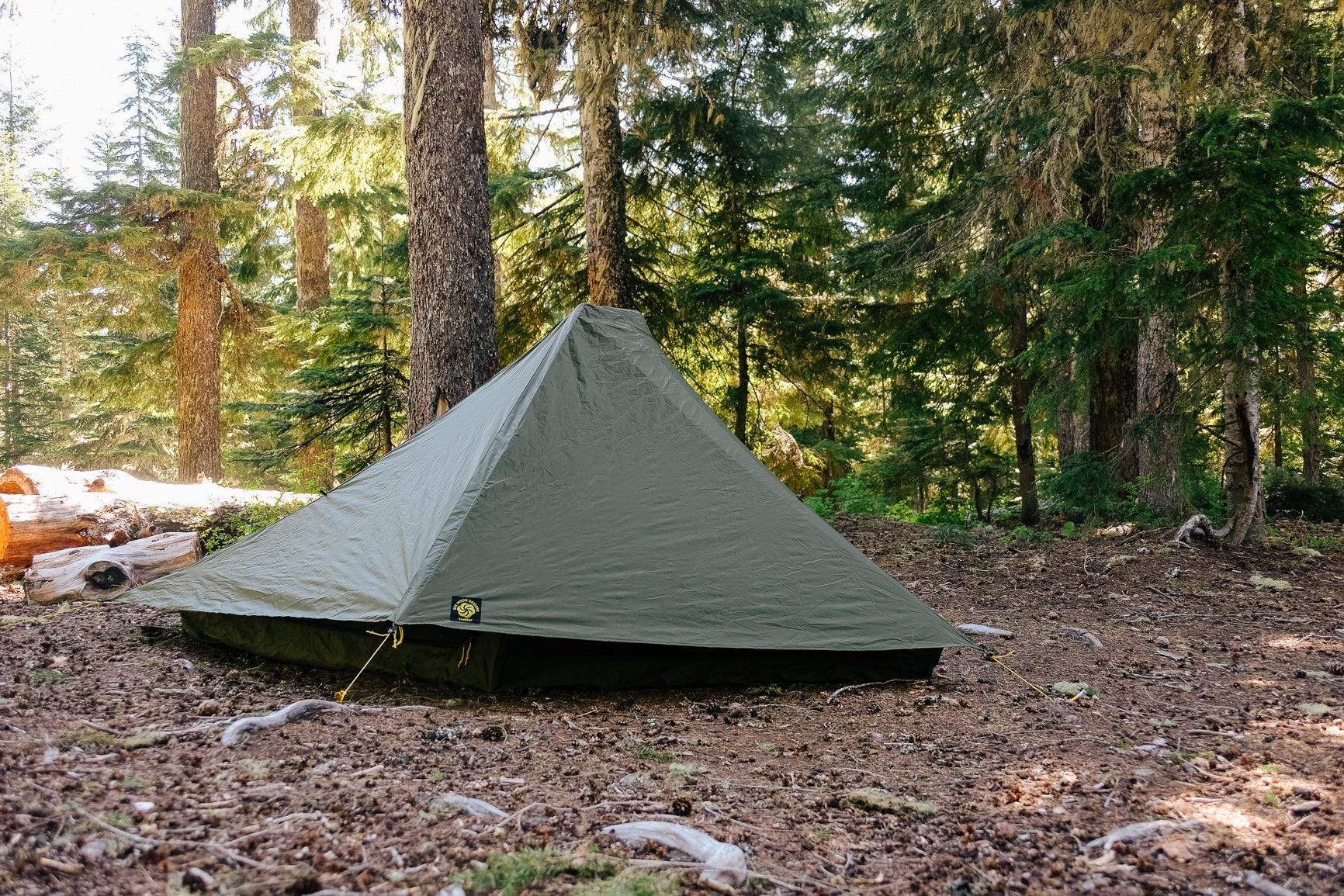 Design
The Skyscape Trekker is constructed with 100% Silicone coated Polyester material.  The Canopy is 20D material and the floor has been constructed with 40D material for additional strength now available in a dark, olive green colorway. The canopy stretch has been decreased along with the packed volume. The Skyscape Trekker now features longer 1.8 mm cord rear guy outs (not shown in photos) which provide improved interior height at the foot and increased ventilation at the rear. The updated Trekker now features the same cord and tension lock system on the vestibules. 
All Skyscape models utilize a dual fixed length 45" or 115 cm pole support structure to create an A-frame like structure. This can be achieved through the use of trekking poles or our collapsible  Aluminum and  Carbon Fiber Poles (Sold Separately). While both poles work well with the Scout, the Aluminum poles are lower in price, while our Carbon Fiber poles are half the weight.
The dual pole structure is slightly offset from the center of the tent. The offset yields extra headroom when lying down, reducing that claustrophobic feeling. Further, it allows the Skyscape to be extremely rigid when guyed out, creating a structure capable of riding out the worst storms.
Construction
The Skyscape employs a Hybrid Double Wall construction. Over 80% of the canopy is separated from you by a mesh wall, keeping that wet canopy at bay. The Hybrid Double Wall construction allows the vestibules to roll back. On warm summer nights, convert the Skyscape into a net tent; pesky bugs stay outside while you enjoy the view and breeze from inside.
The Skyscape's large side entry door lets you easily enter the tent or retrieve gear. With floor-length over 100 inches, the Skyscape accommodates the tallest hikers. You can carry a light tent and still sleep well.
Trekker Model
The canopy and floor of the Trekker are constructed of Silicone Polyester. This fabric has been the workhorse of fabrics used to build ultralight tents for the last decade. Its main properties are its strength, lightweight and that it's impervious to mold or mildew.
The Trekker is great when you want to be light but don't want to break the bank.
Features
Hybrid Double Wall
Dual Entry
Vestibules rollback for excellent views and ventilation
Dual Pole Structure is extremely stable in wind and snow
Bathtub Floor
Stash Pocket
Wide ceiling gives plenty of headroom
Extended Floor for tall hikers
Side Entry for easy access
Packs extremely small
Ships With
Tent, Stuff Sacks, Guy Lines
Pack Size
11" x 4.5" | 28 cm x 11 cm
Canopy
20D Silicone Coated Polyester
Floor
40D Silicone Coated Polyester
This product is rated 4.7 of 5.0 stars.
It has received 63 reviews.
Works for the Ultratall!
6'7" here and I actually fit in this awesome tent!
I have to do a ton of research trying to find gear that will work with my frame, and thankfully I found the Skyscape Trekker. I love this thing.
Now, at 6'7", I find it's still important to use the tieout at the foot to lift the tent wall a bit to ensure my feet are clear of it, but that's why it's there, isn't it?
I can even squeeze in a double wide inflatable sleeping mat and sleep in this with my (much, much shorter) partner, and stow gear between the tent and the cape (there's still a bit of room inside with the two of us, but obviously much less).
Lots of versatility, and I take this everywhere: the tropics, Alps, chaparral, etc.
My one note is that if you fully close both sides of the tent, you may get a slight amount of condensation. But with the proper use of the tie-out at the foot you can rest easy without worrying about getting your feet or gear wet.
9.5/10 would absolutely recommend
Bikepacking Adventure Tested
Tested the Skyscape Trekker Backpacking Tent on an 800km coast-to-coast traverse of the Pyrenees. Loved the combination of light weight and spacious interior. At 192cm, 1-person tents are often too small for a comfortable fit, both when stretching out and sitting up. The Trekker provided sufficient room in all directions. Super easy to set up and maintain airflow. I had 8 days of sunshine and cannot comment on rain performance. Highly recommended shelter for bikepacking adventures.
It delivers, and then some
I did a test pitch in my yard, seam sealed and then spent the night in it. Based on that first impression, I committed to a two day trip on the Timberline loop around Mount Hood. The Trekker more than delivered on my expectations. Note: my seam sealing wasn't pretty. I didn't thin the silicone sealer like recommended in their guide. It would be worth the time.
I had to pitch in a developing storm. It took me about 10 minutes from when I set my pack down to having the trekker fully staked. Winds were 15-20 mph and peaked at 35 mph during the night with pour raining. I woke up around 3 am to a puddle under one side (poor location choice on my end) and absolutely zero moisture got in. The ventilation is surprisingly good too. There was minimal condensation when I woke up. Temps were in the high 40s F at night and I was just right in an old 32F sleeping bag. Packing up was even faster. I pulled the supporting poles and stakes and gave the tent a good shake before rolling it up and stuffing it into the bag. It was relatively easy to keep dirt off when packing but with all the mesh and loose material I could see this being difficult in more wind.
The interior is very roomy. It was practically a backcountry palace. With a 5'11" frame, I had no problem sitting up without bumping my head. When cooking, I opened up one side of the tent and used my stove in the vestibule area while still sitting in my sleeping bag. I had plenty of space to spread out my gear inside. The only problem was drying my soaked pants and rain jacket. There wasn't quite enough space in the vestibule on either side to lay them out. There is probably a solution I have yet to discover.
All said, I highly recommend this! Is it the absolutely lightest? No, but the spacious interior, weather and mold resistance, and especially for the price make it a 10/10 buy. One trip down, dozens and hopefully hundreds to go.
Great tent, do your own seam sealing, trust
This tent is a great tent, recently upgraded from the scout to save some weight. Set up is quick, easy, and kind of fun. I love the A-frame, diamond design, and the size of the tent, I'm 6'3. The drawstrings make it nice to get a great pitch, and the bathtub floor is pretty tall.
On another note, do the seam sealing yourself, it's not worth 30 bucks, and you will probably do a better job at it six moon's people. I got the seam sealing for the first time from six moon, and the tent was all stuck together as it it was packed up when the sealer was still wet. Even worse, in some parts, the seams were missing sealer, like huge gaps.... :(. Leaked like crazy during my at-home test... so do the sealing yourself, and save yourself money, time, and headaches.
Skyscape
Was able to finally set it up just a couple days ago, easy set up, lightweight, and seemed to do just fine in a 15-20mph wind