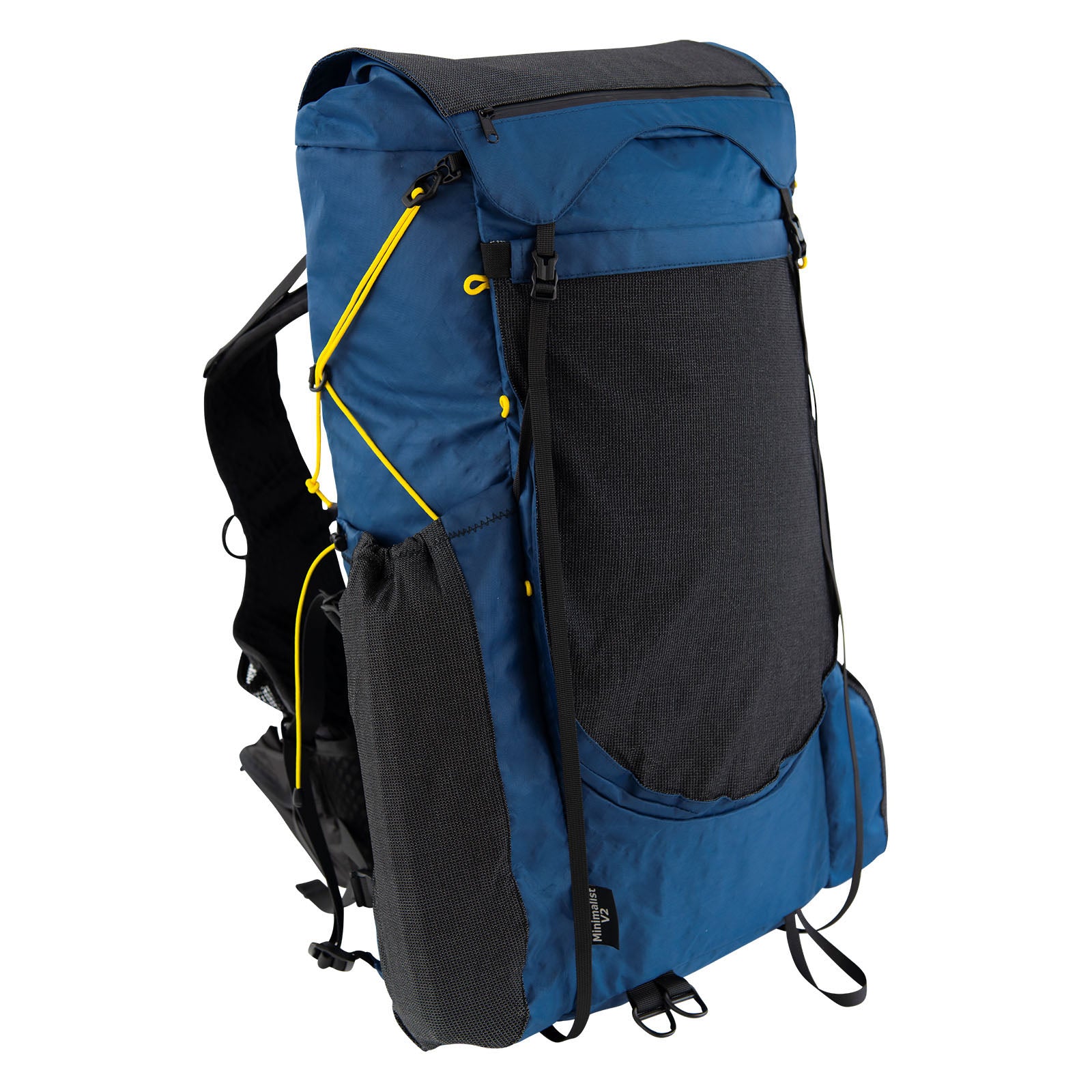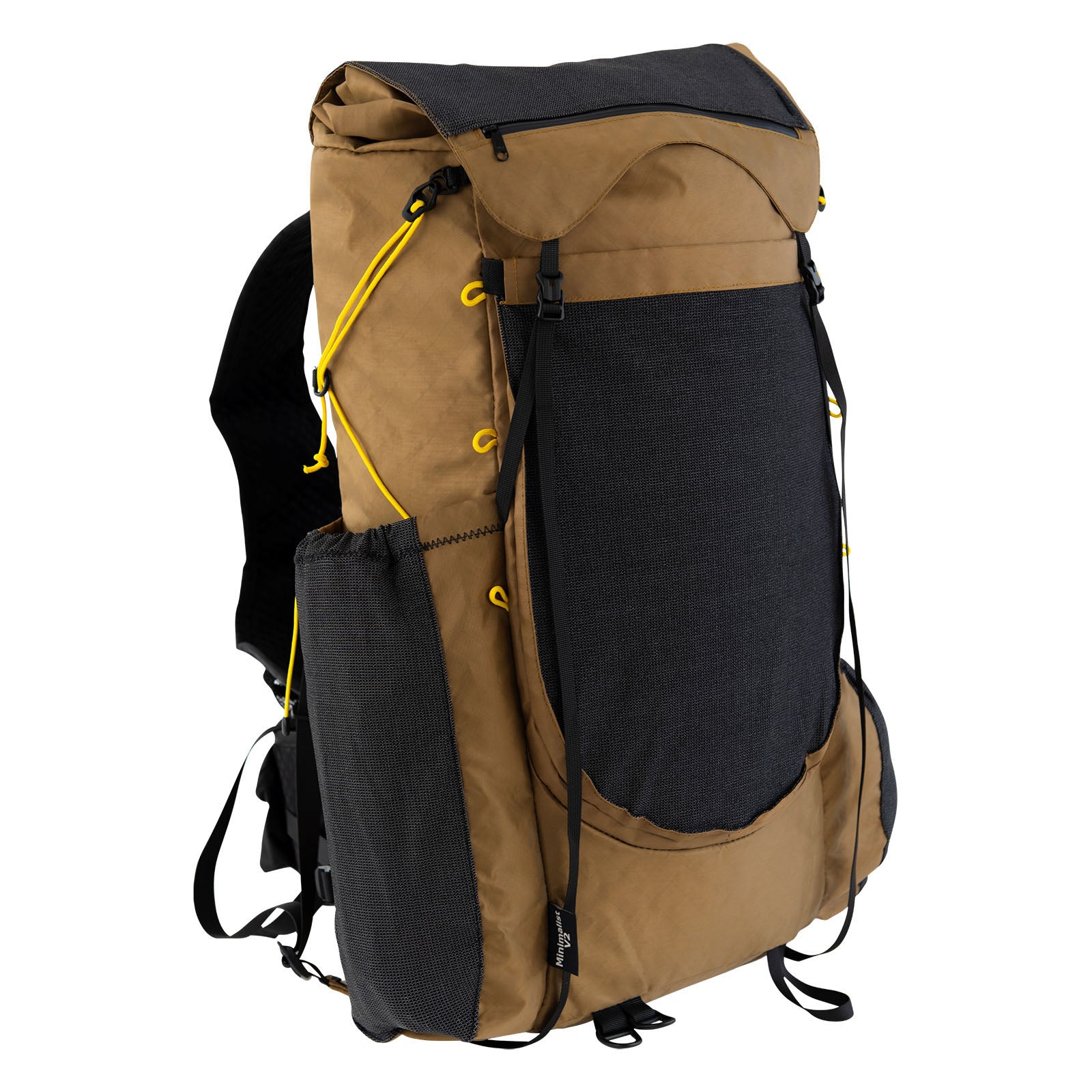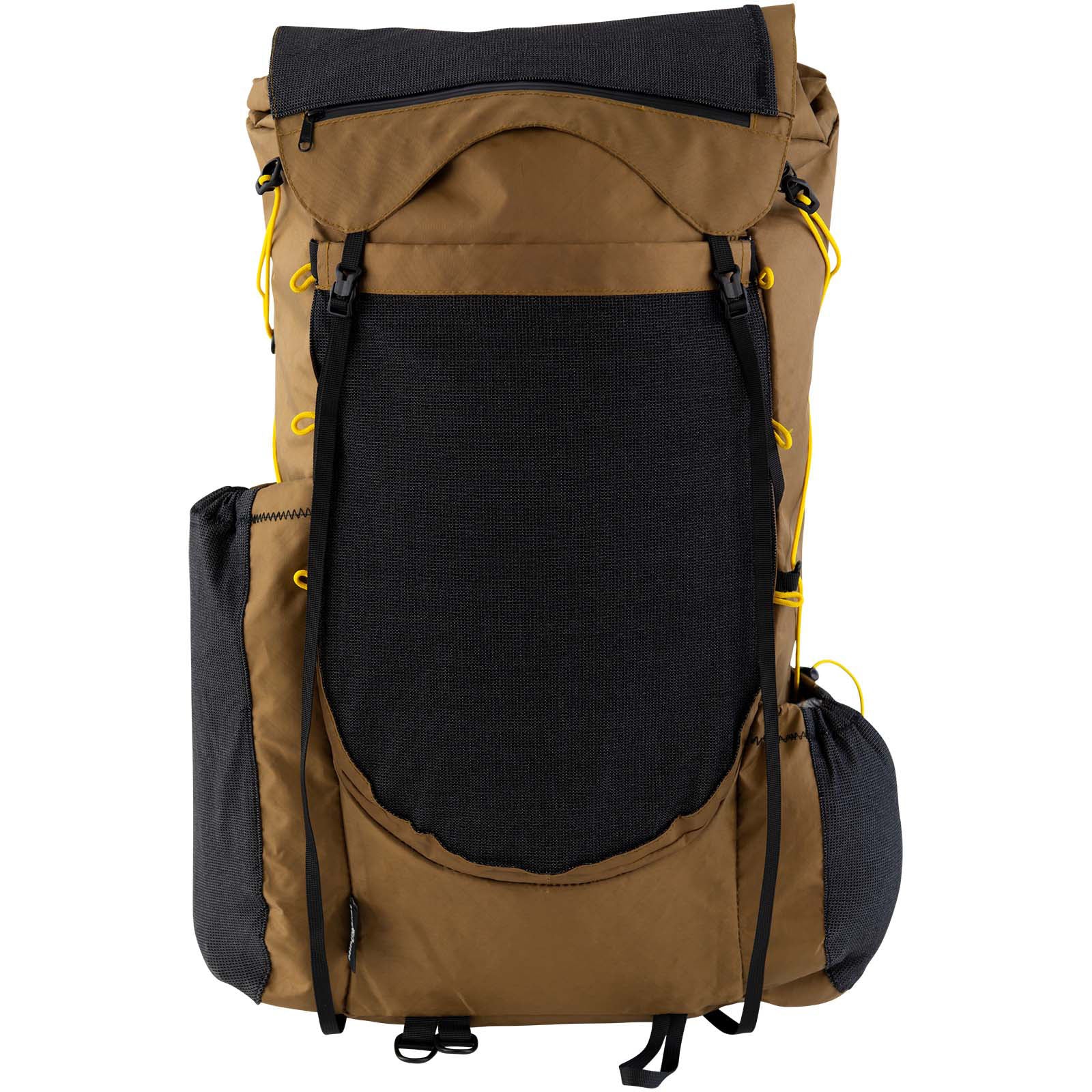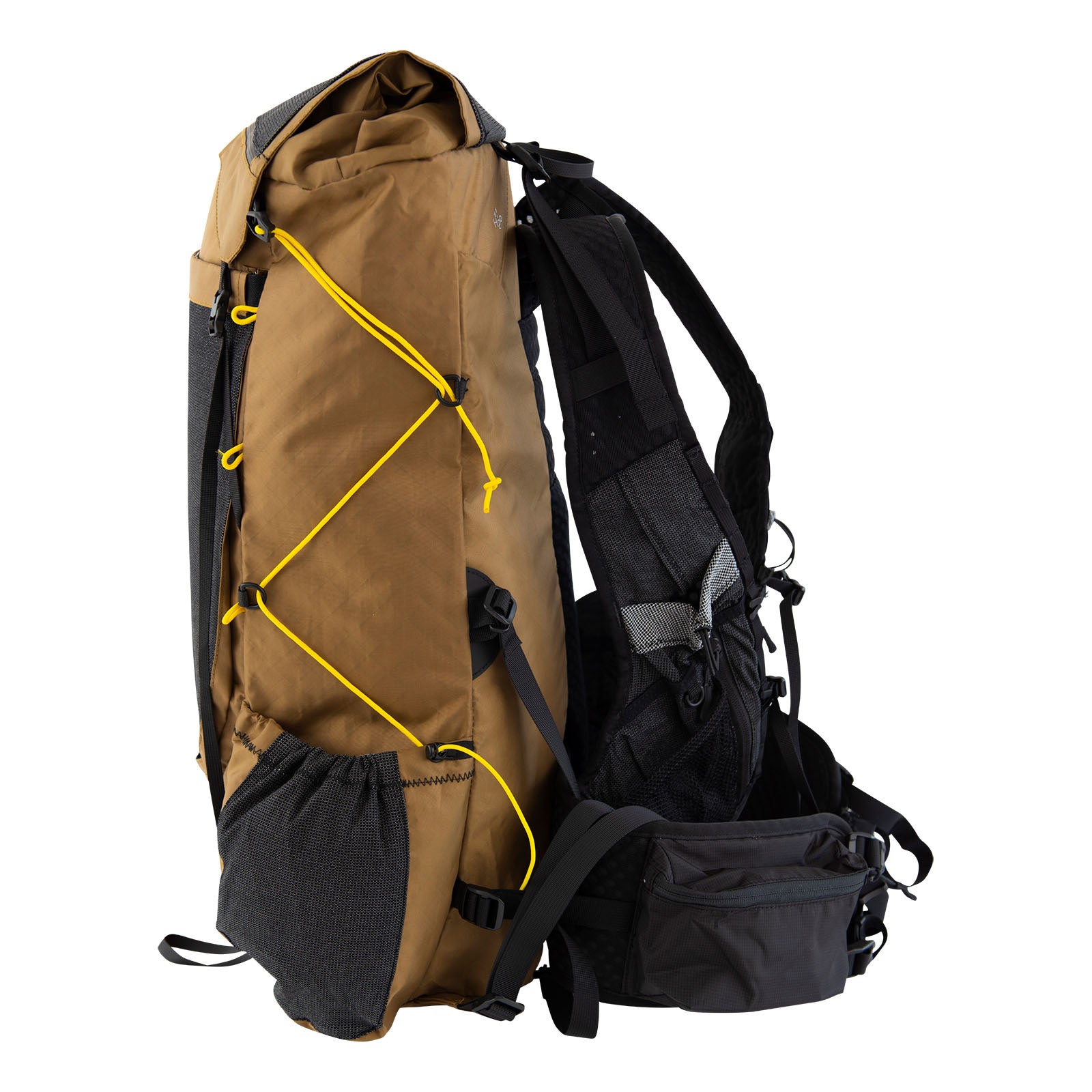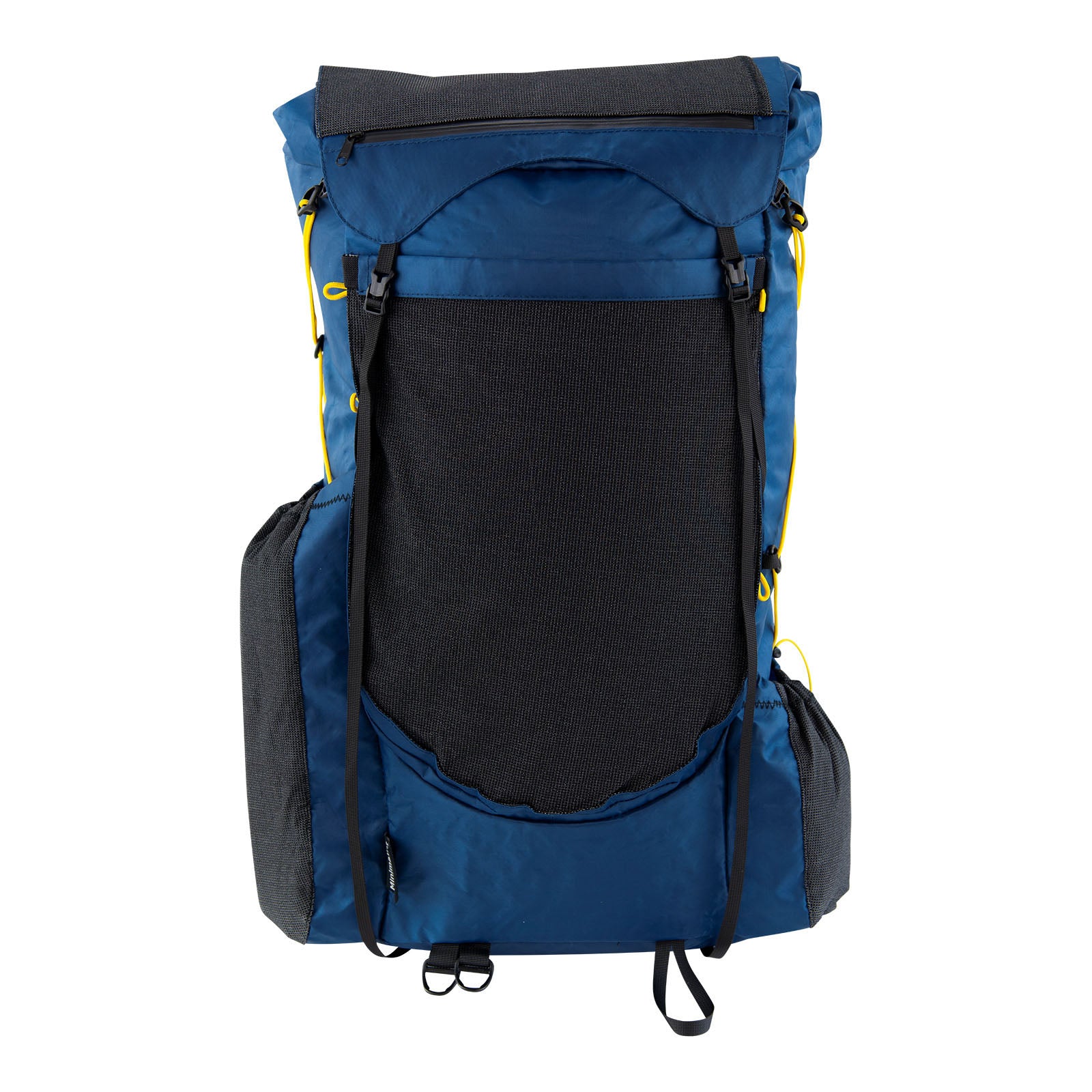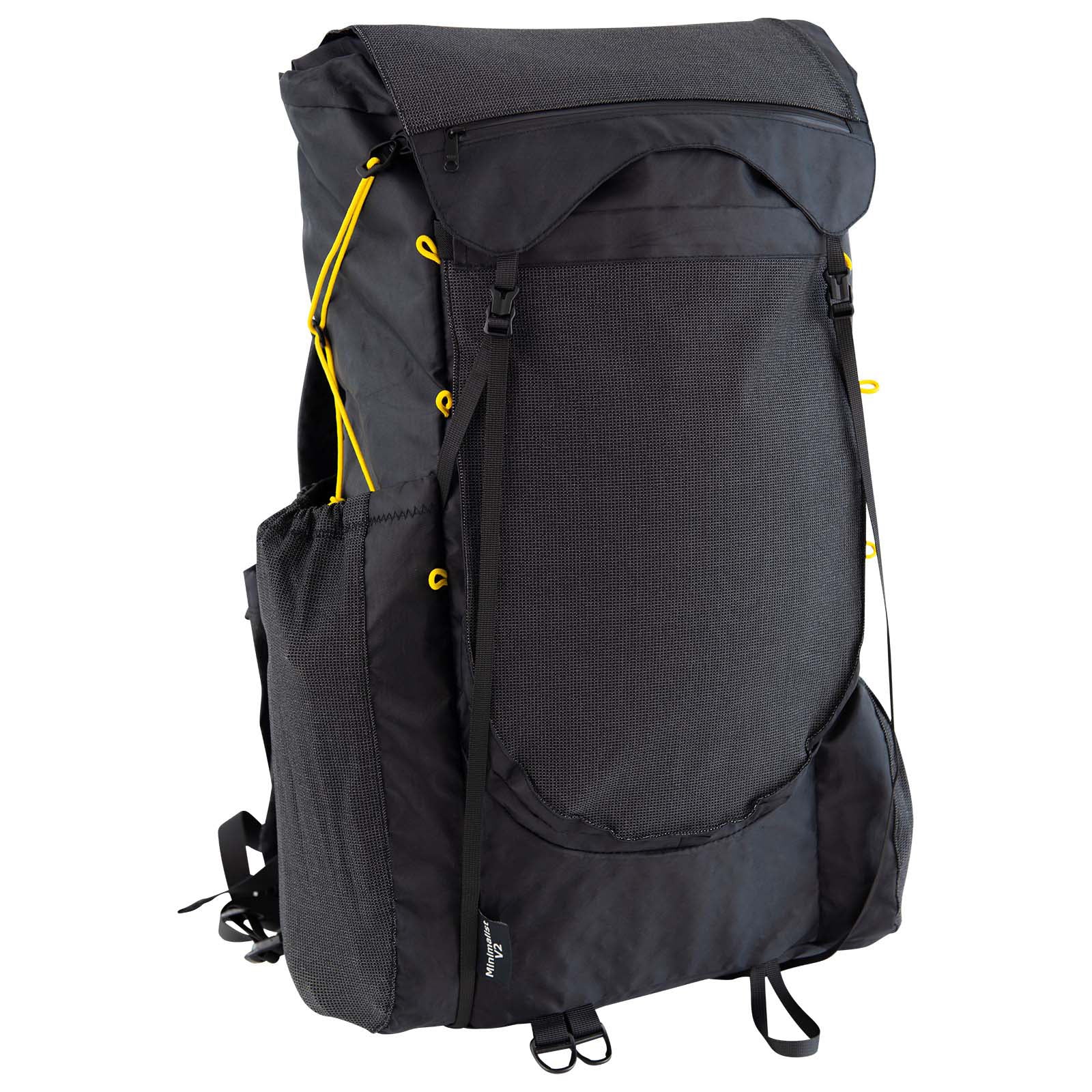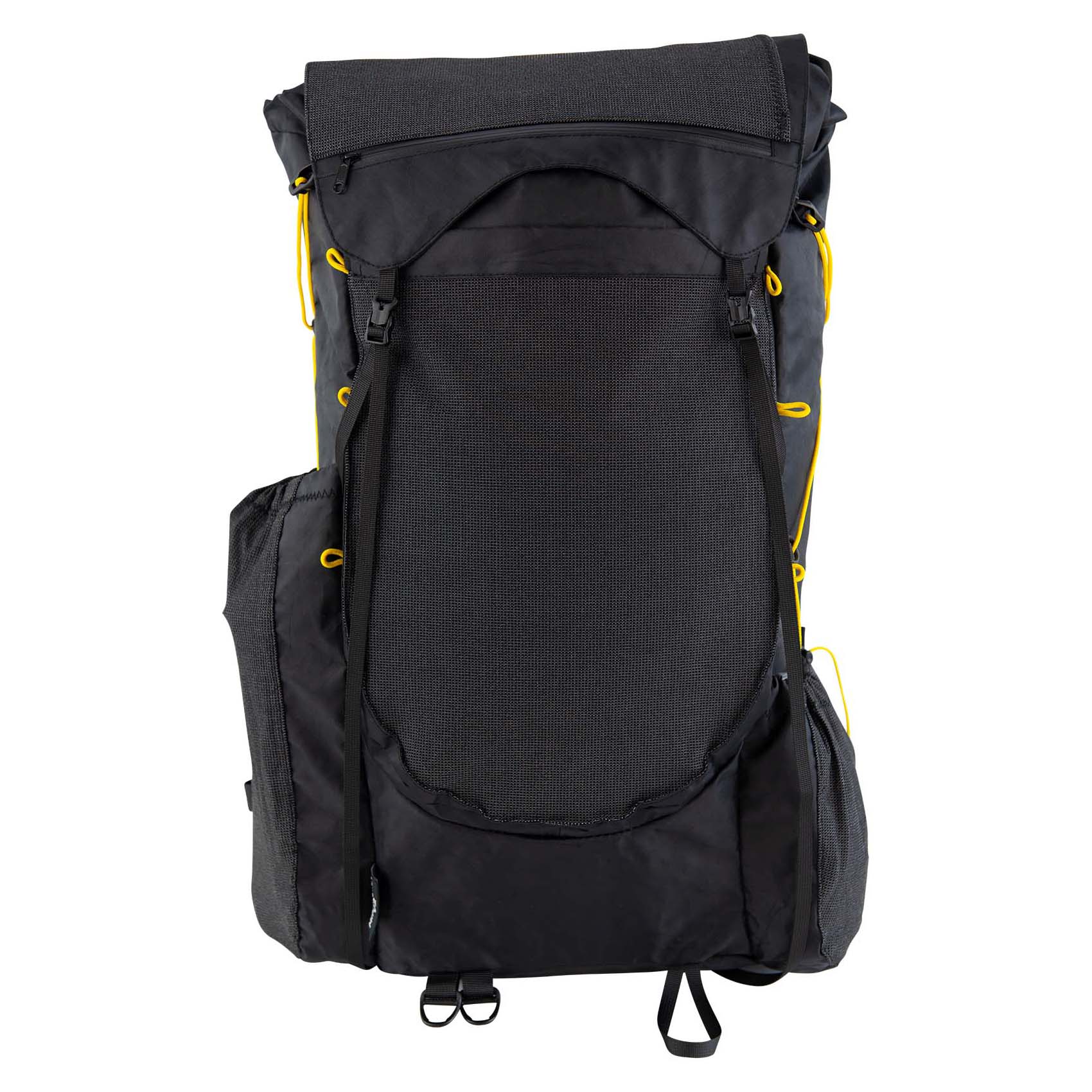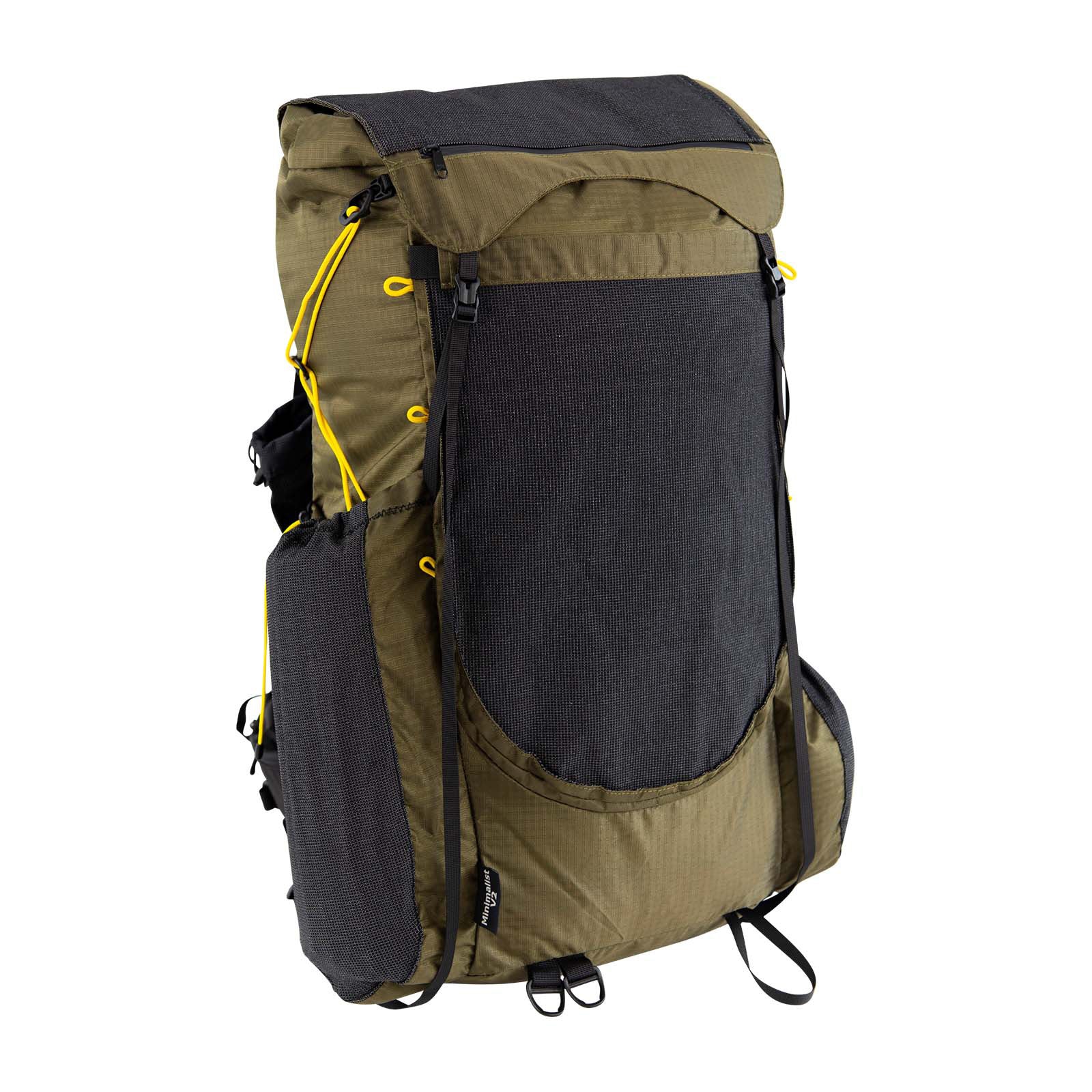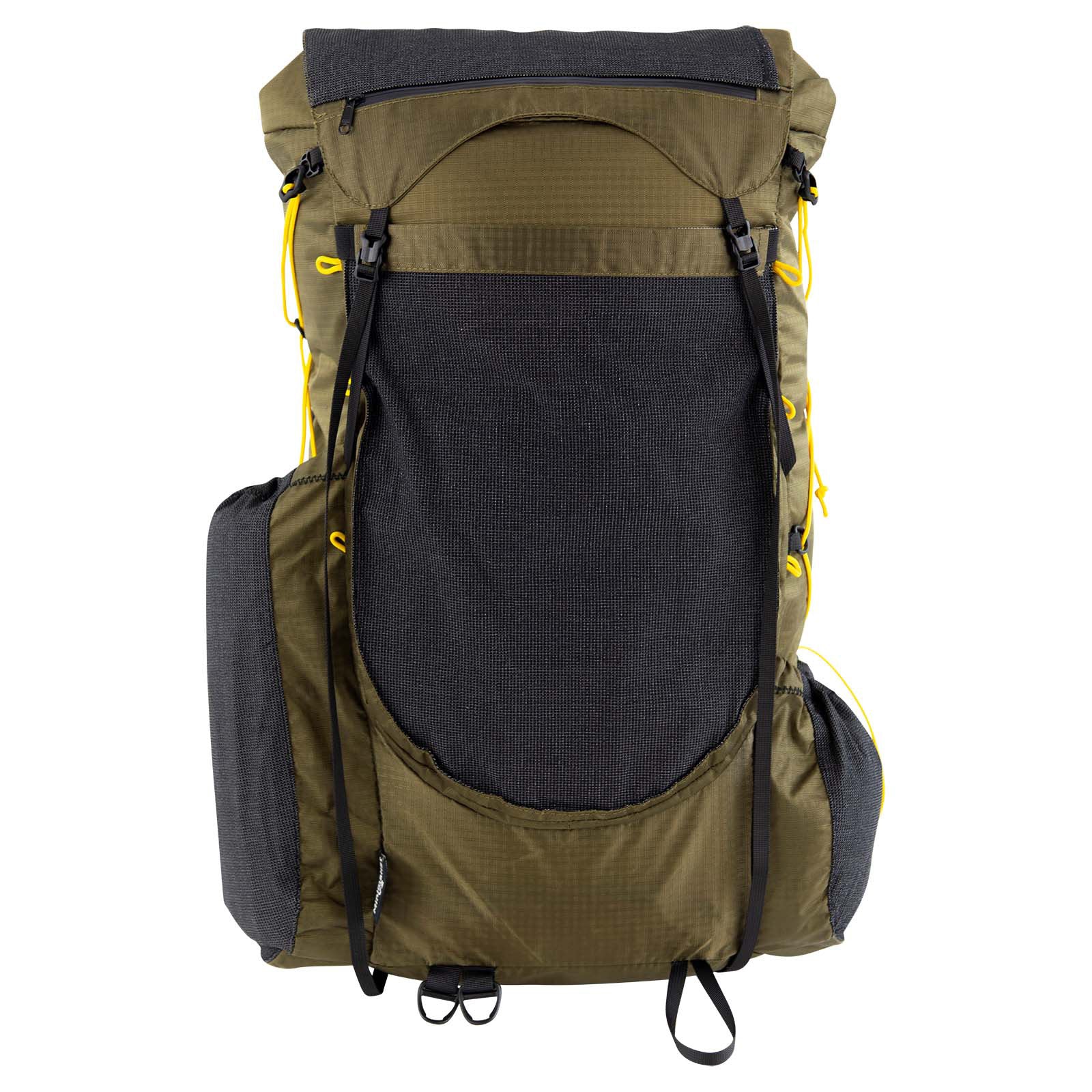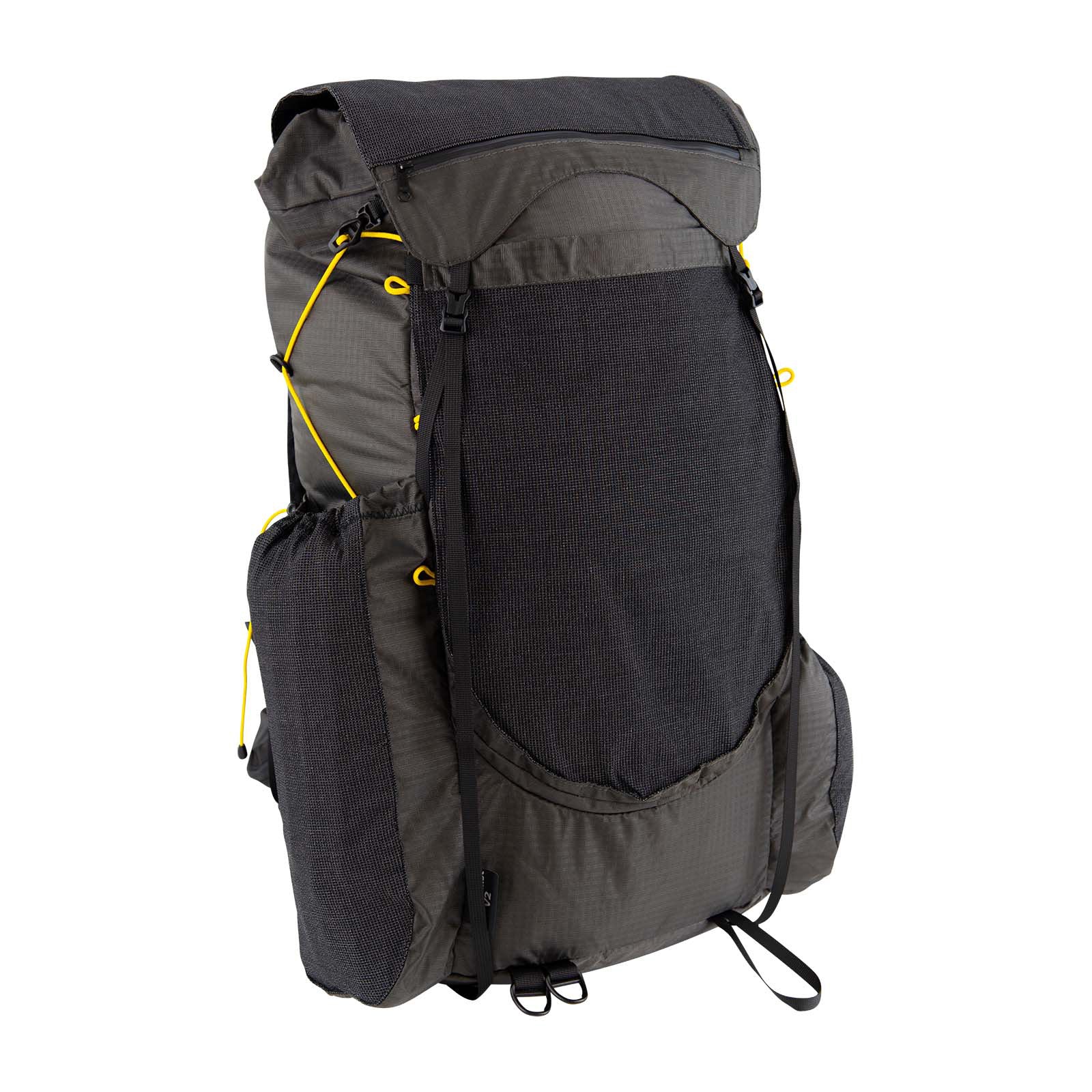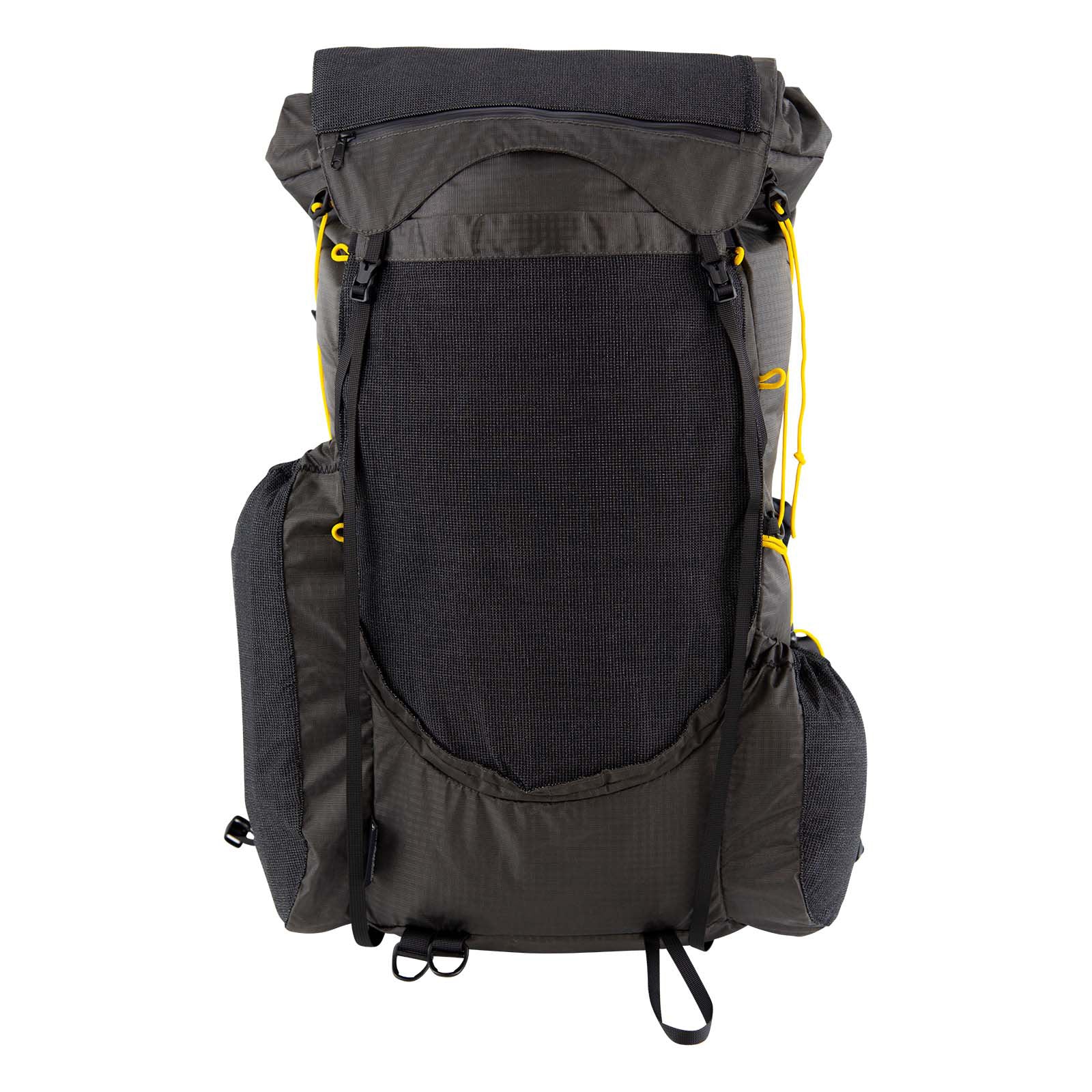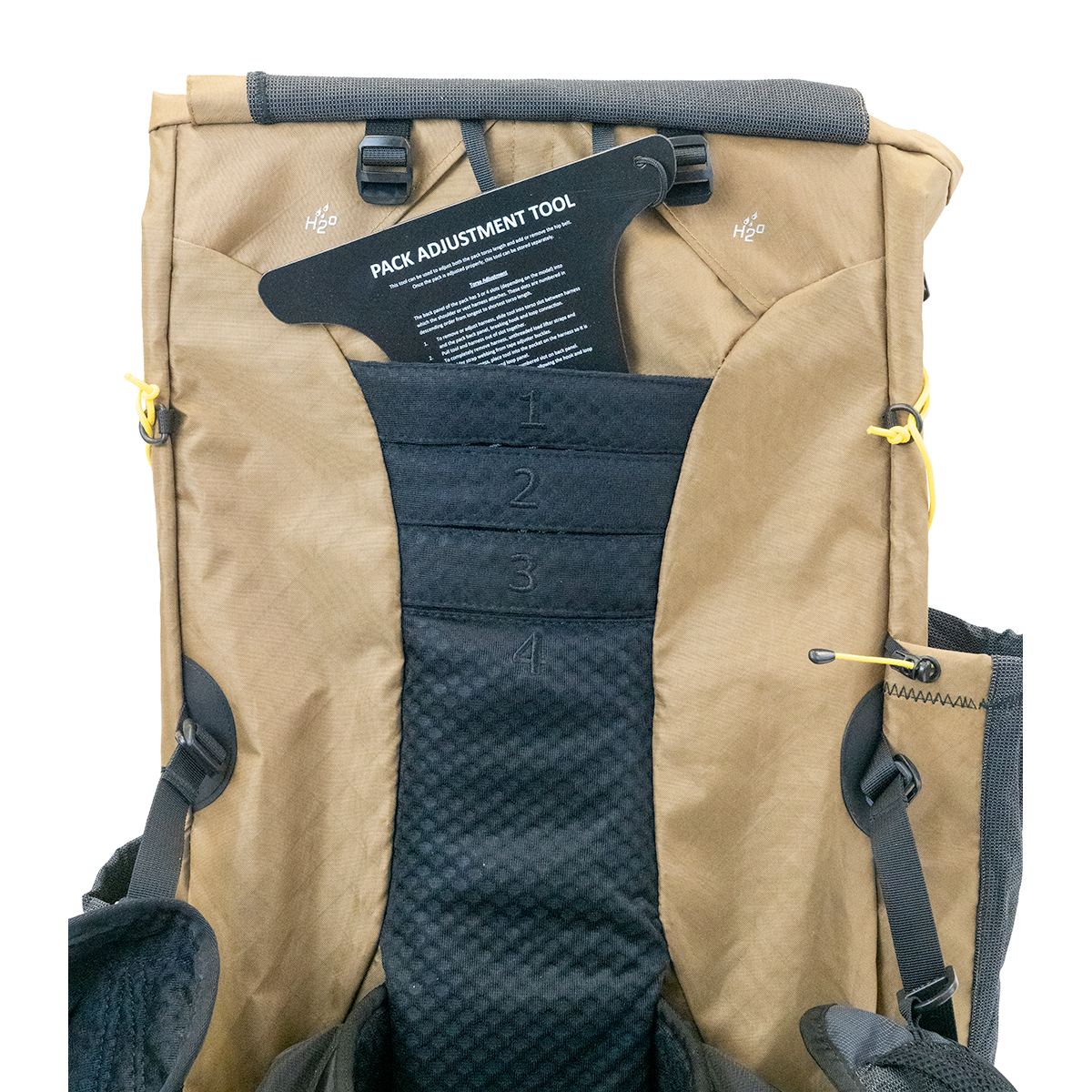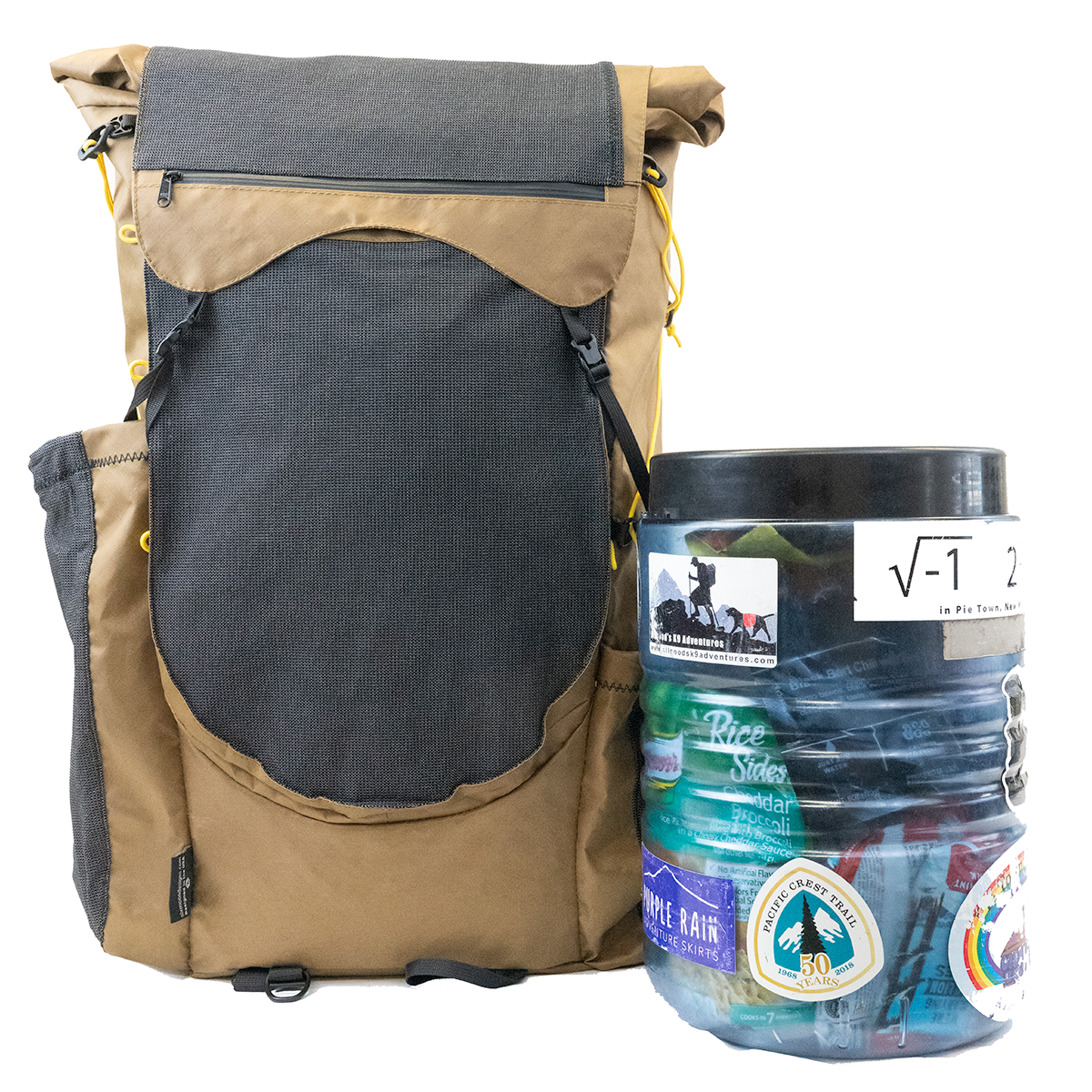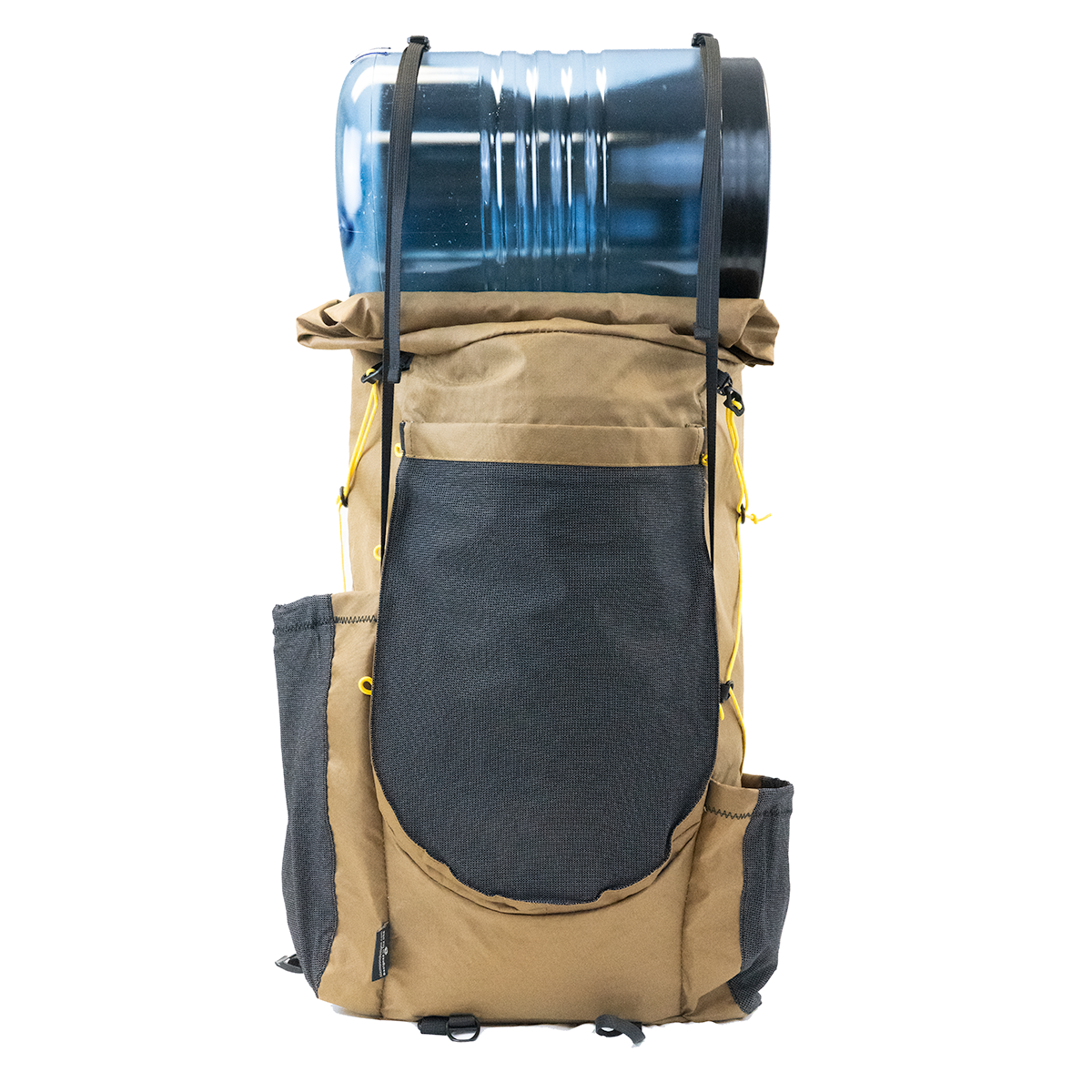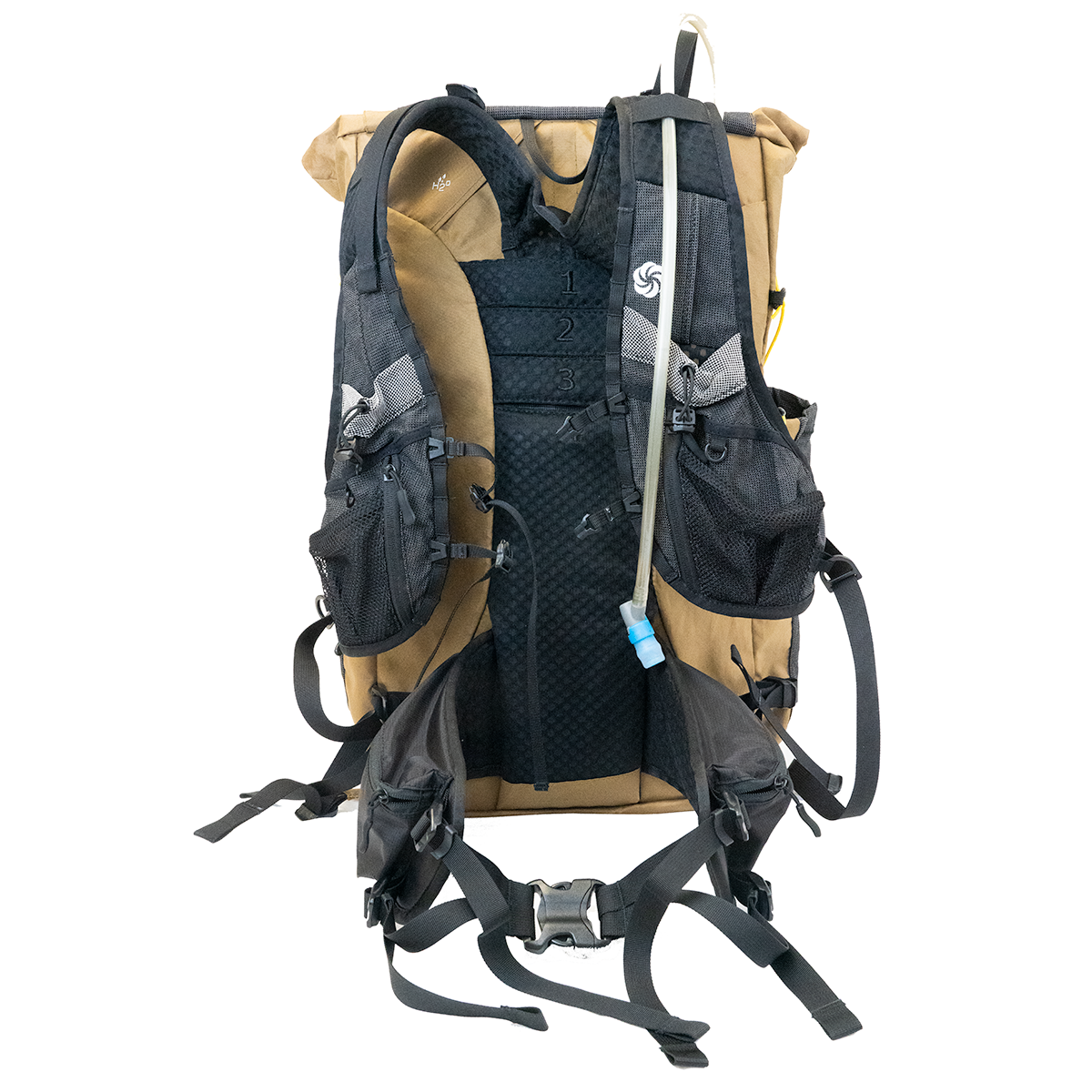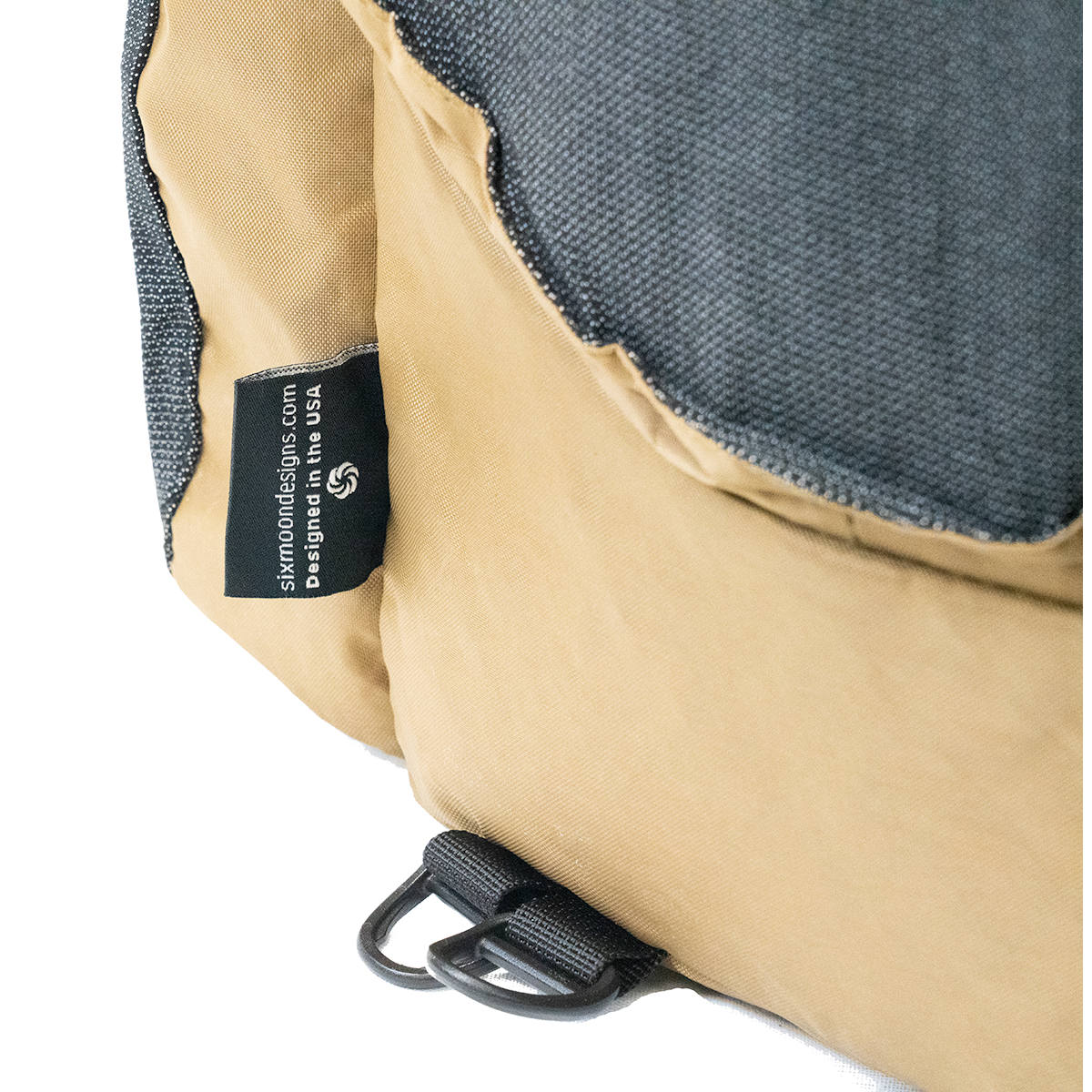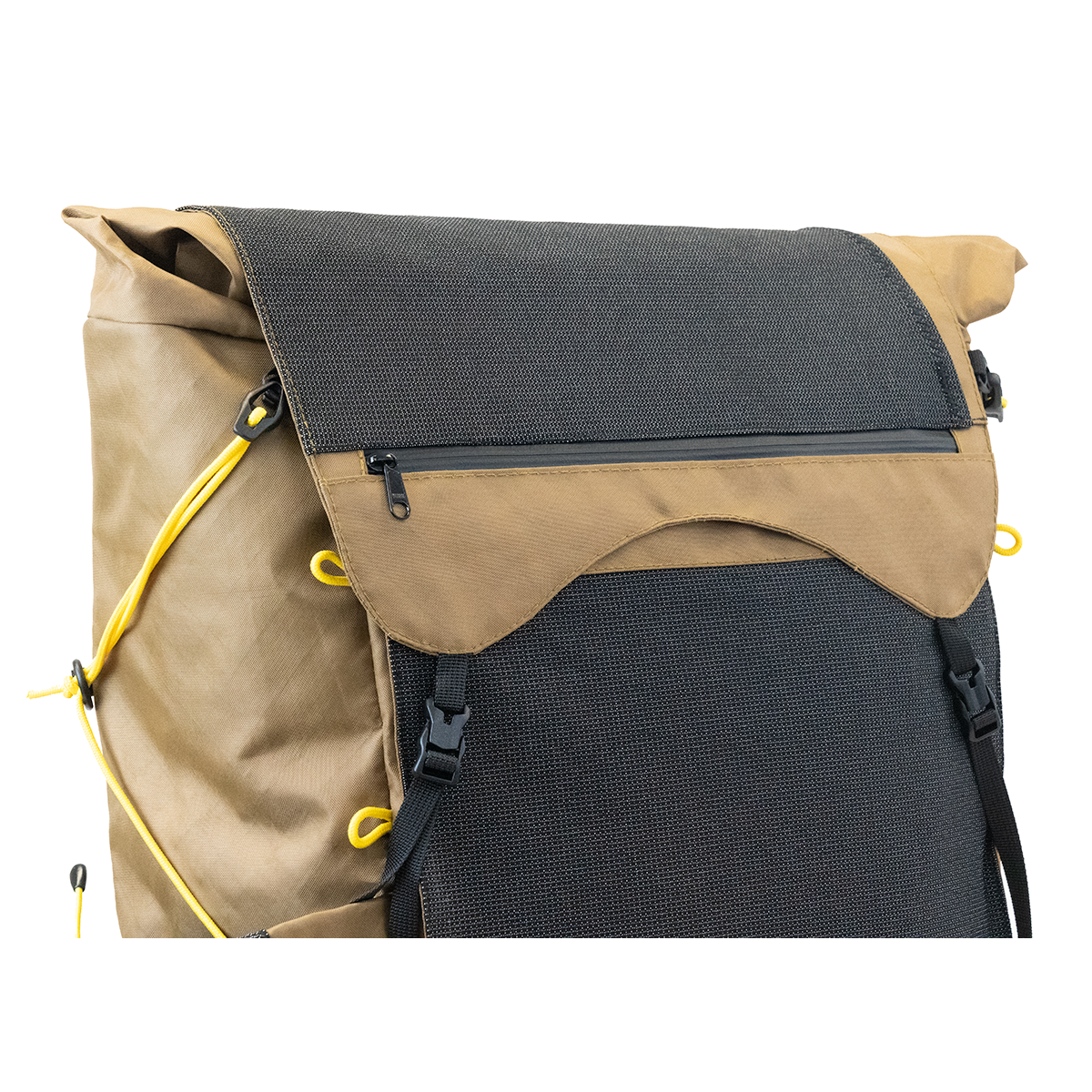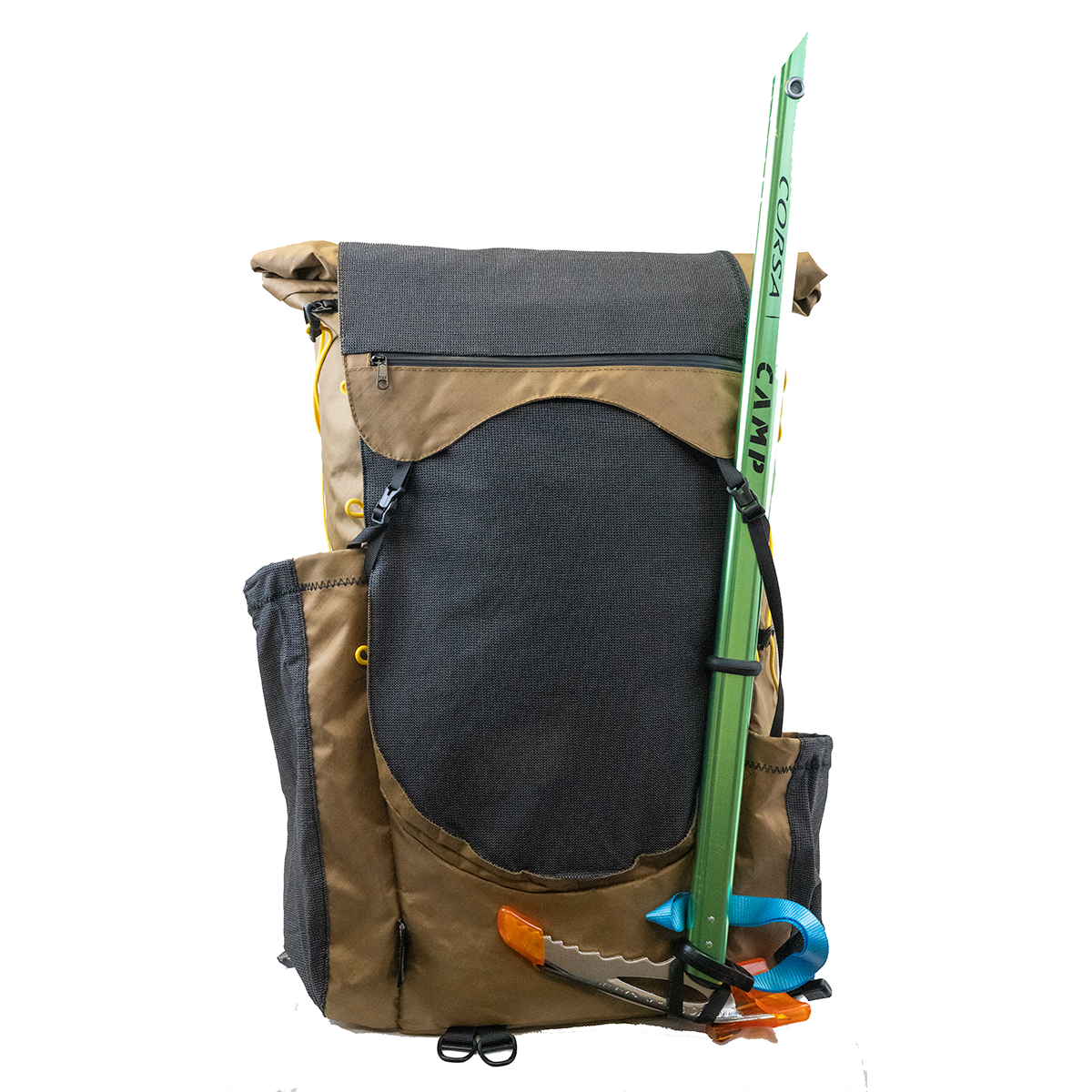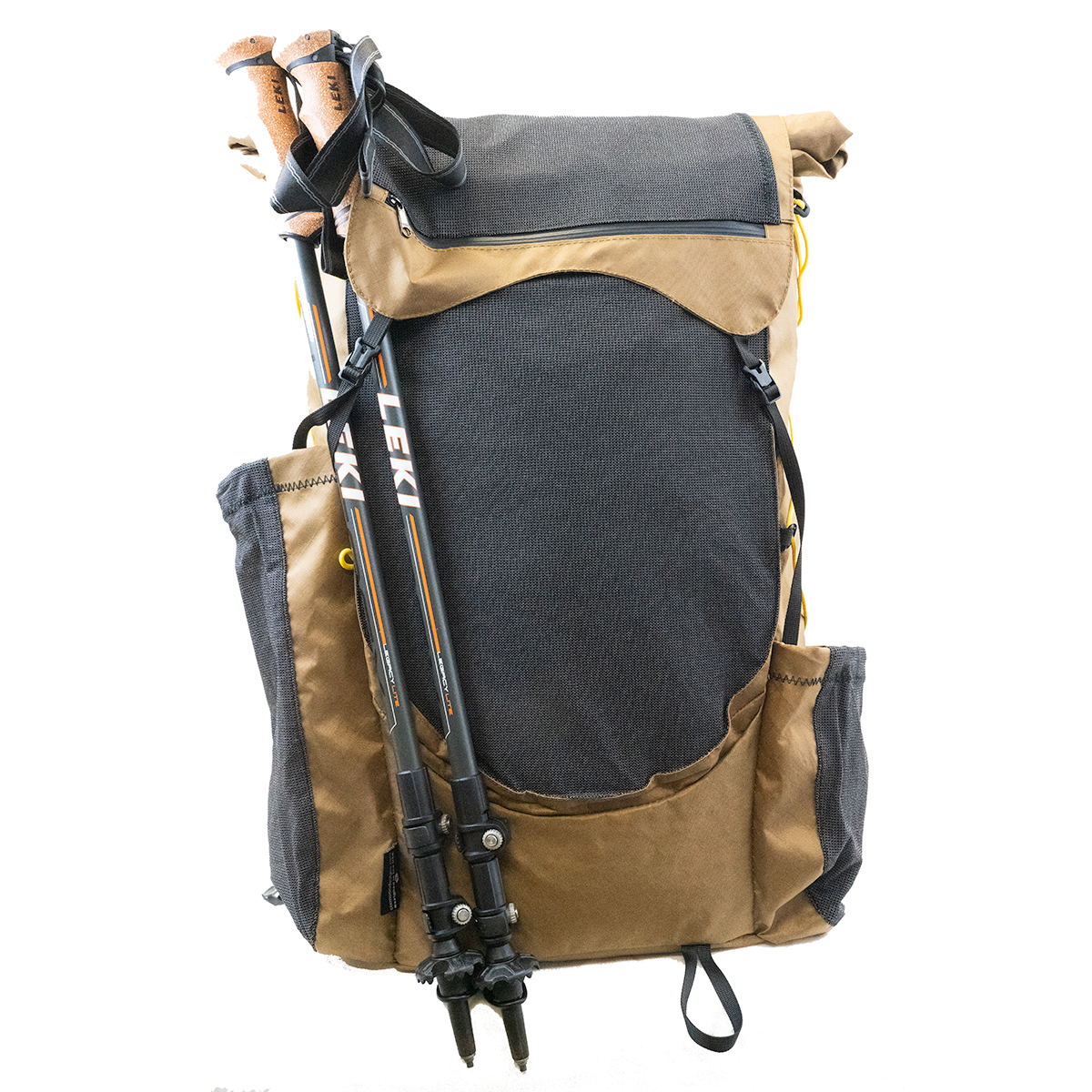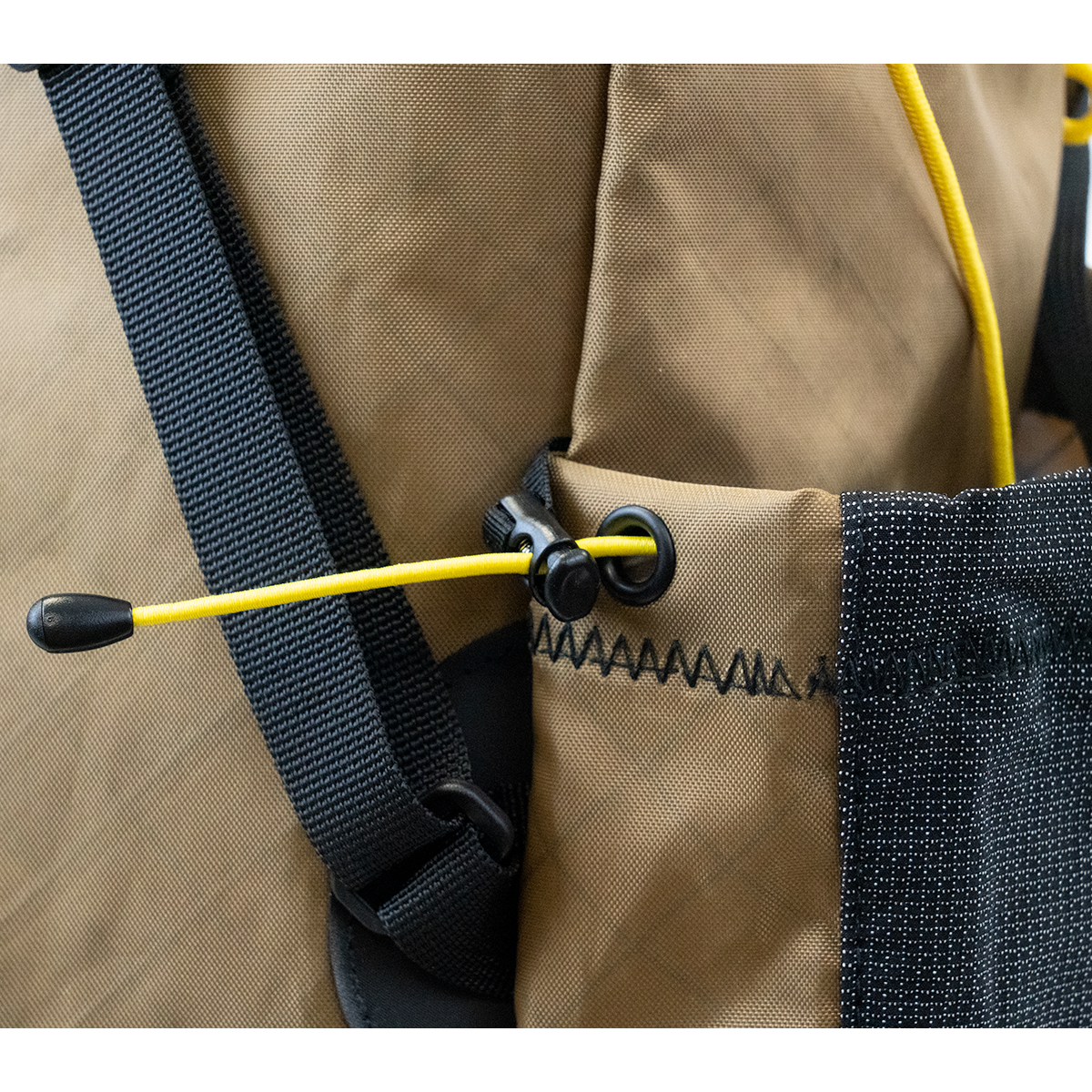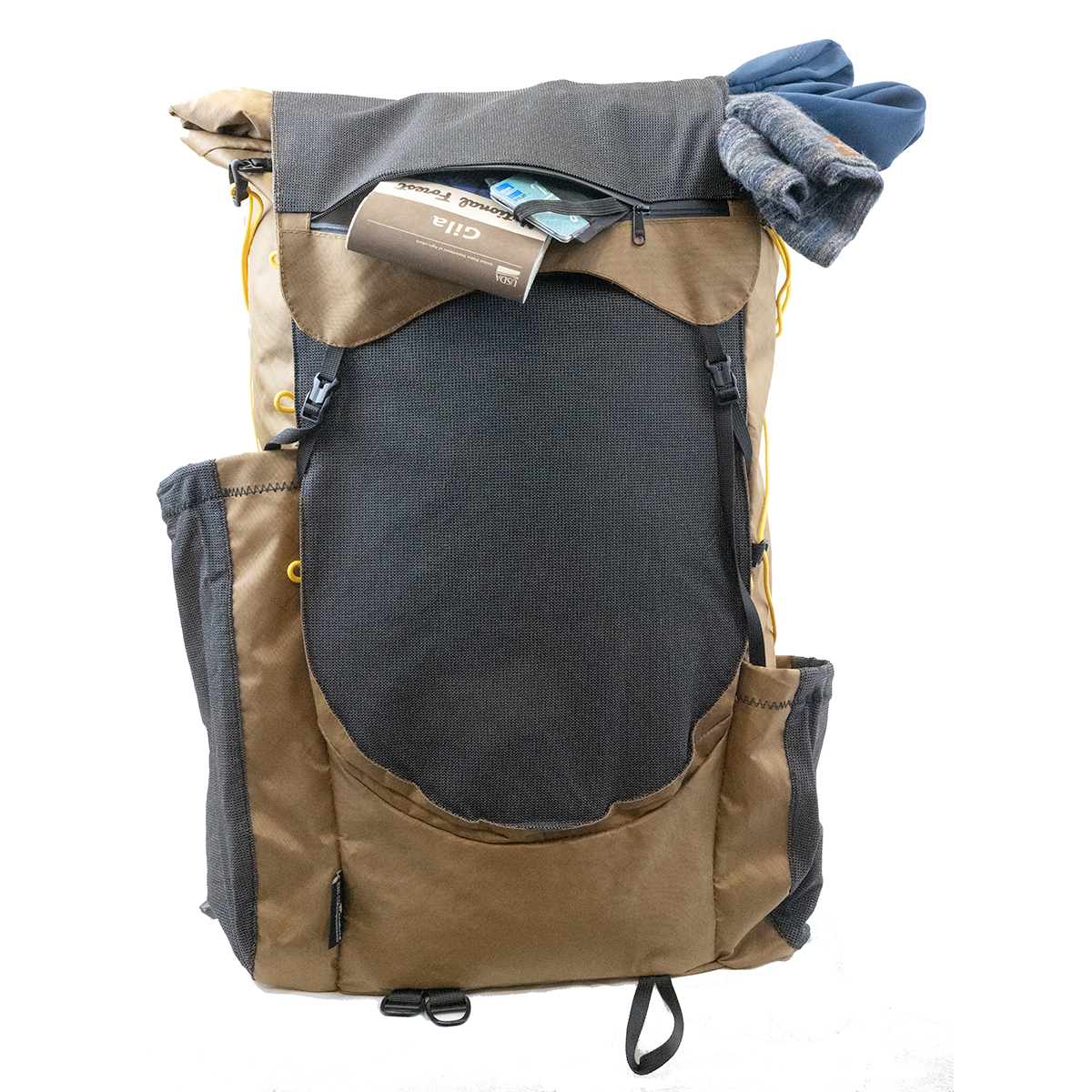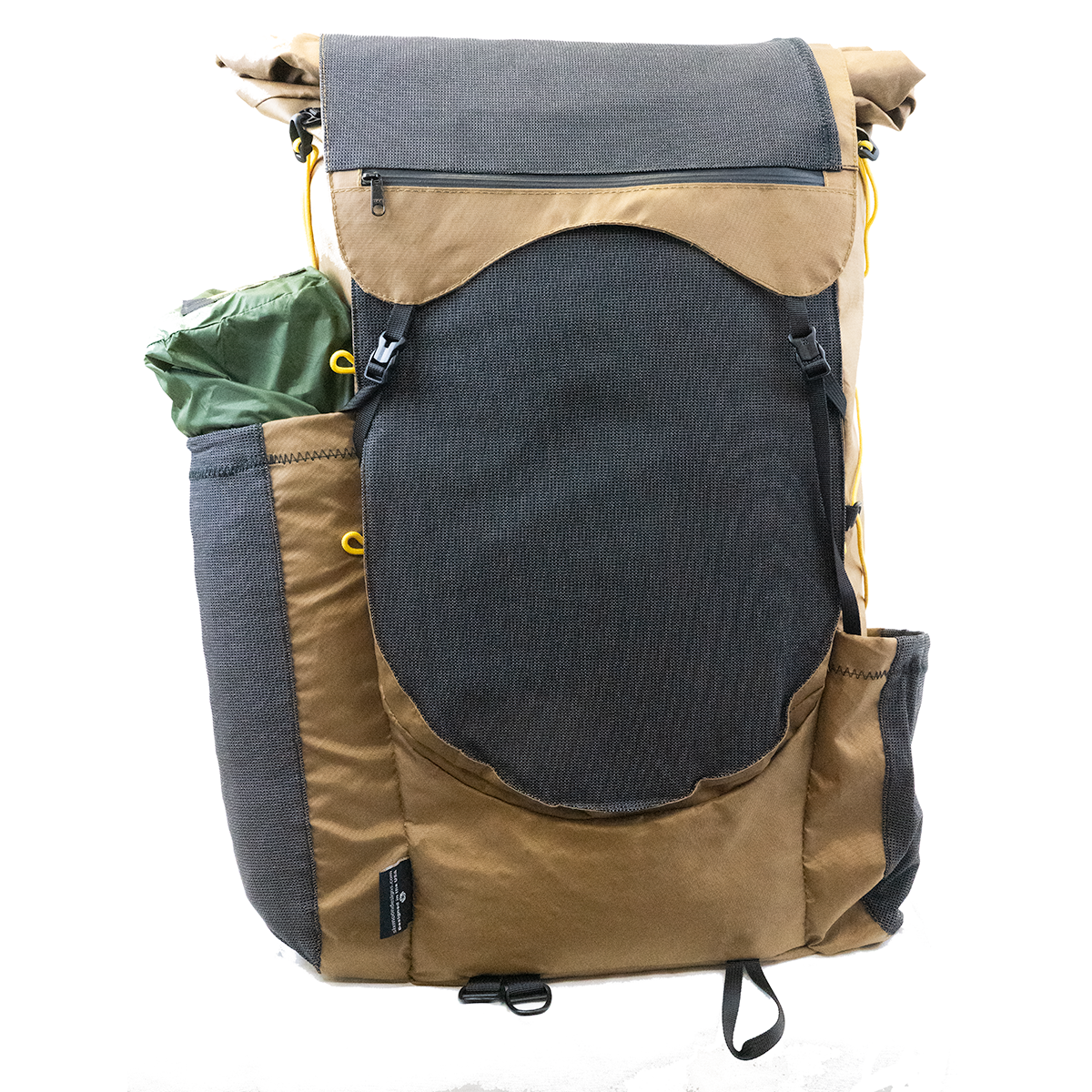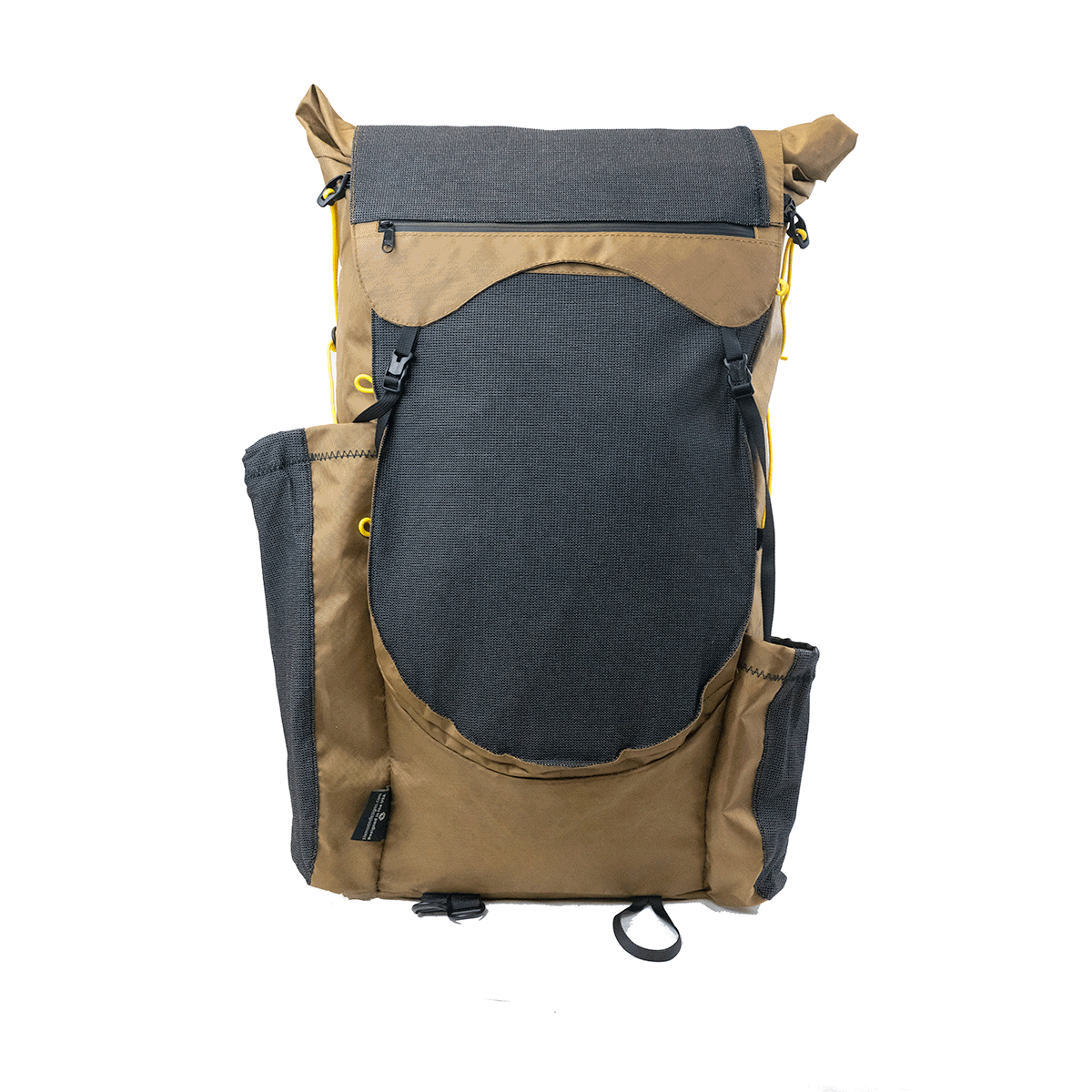 Minimalist V2 Ultralight Backpack
Save 20% with code: STAFFPICKS
---
A full featured pack in an a ultralight package.
50L Pack | Best for:
Thru Hiking
Hikes that require bear cans
Triple Crown trails
Pickup available at 8250 Southwest Nimbus Avenue
Usually ready in 24 hours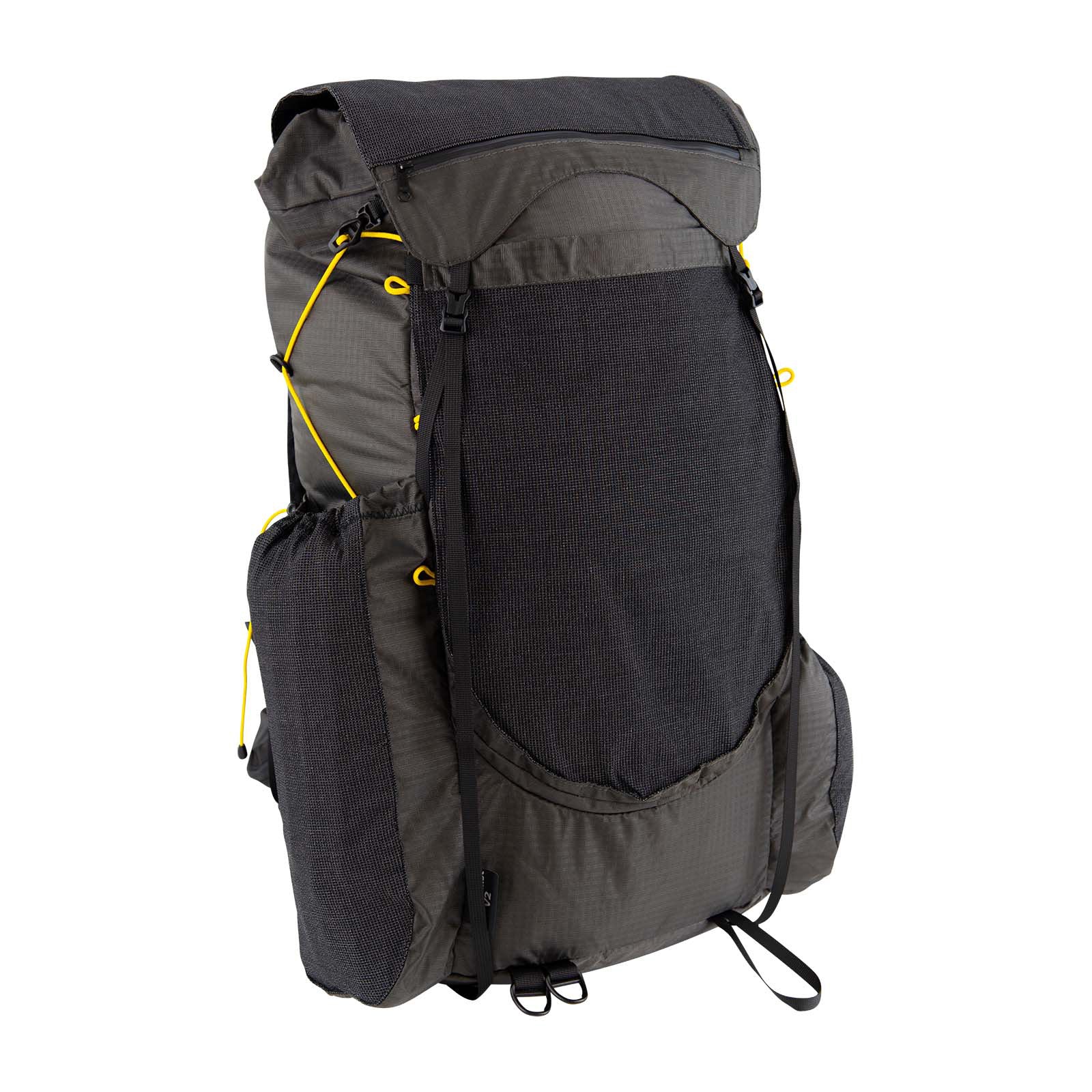 Minimalist V2 Ultralight Backpack
Robic Nylon Gray / Vest Harness - Large / Flight Hip Belt - Large
8250 Southwest Nimbus Avenue
8250 Southwest Nimbus Avenue
Beaverton OR 97008
United States
5034302303
⭐⭐⭐⭐⭐  Excellent!
"Used the Minimalist v2 with vest on a two night. Had lots of extra gear/weight as I had three kids along. Carried a bear can with 24 meal portions in it (6 x 4). About 25 lbs loaded. Carried this weight easily. Youngest child decided they liked hiking (not backpacking). Added their 10+ pound pack to mine. Now at 35+ lb, Minimalist still comfy. Highly recommend. Just the right amount of frame. Vest pockets are very well thought out." - James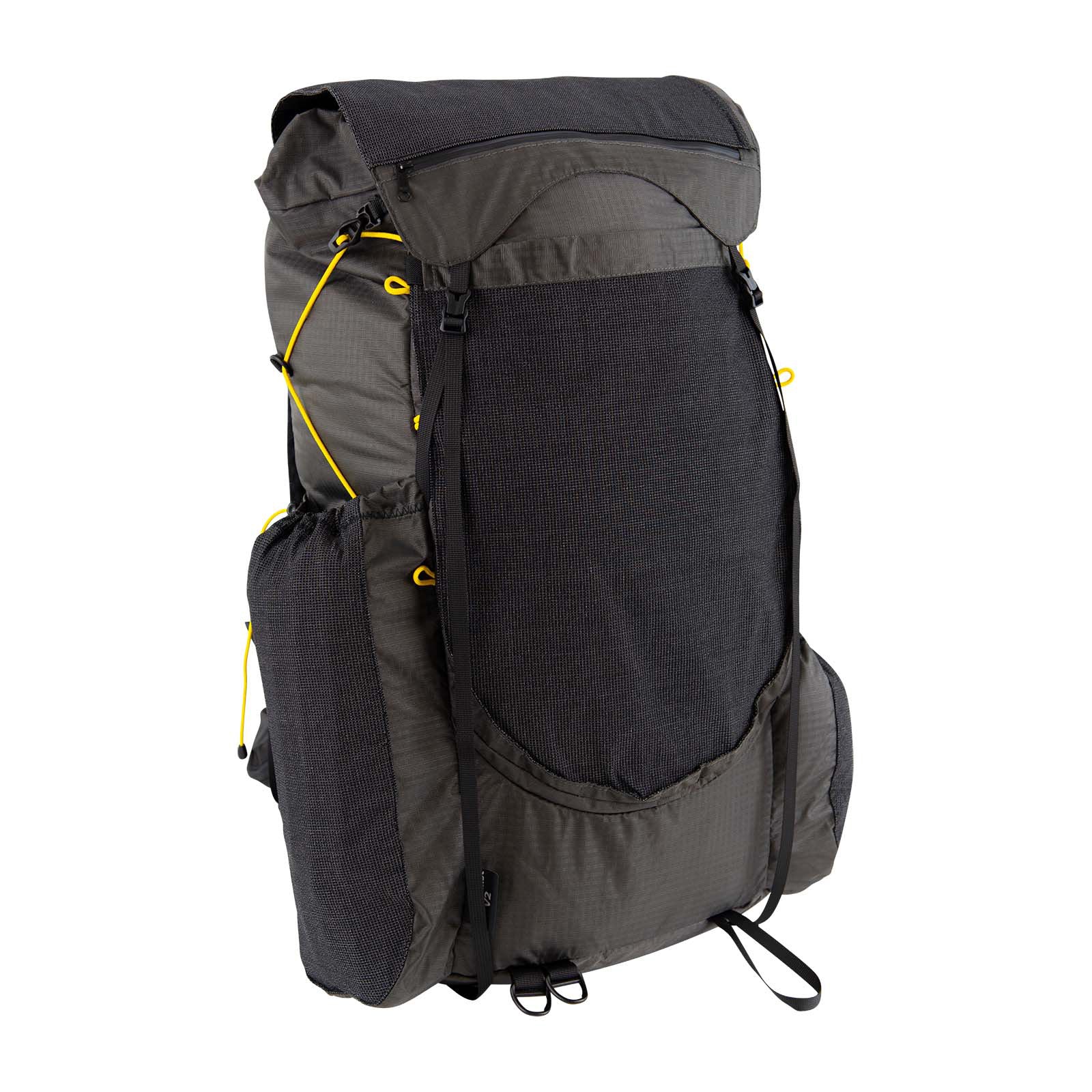 March 2023
Pack Updates
Now available in Challenge Sailcloth EPX 200 fabric.
Interior pockets are now deeper allowing for a secure place for your passport, wallet etc…
All the stretch pockets have been upgraded to 

ultra-stretch

The side pockets now feature a new cord lock for better ease of use in the field
Six Moon Designs Logo and Pack name are now on a small woven label, and no longer silk screened to the woven stretch pockets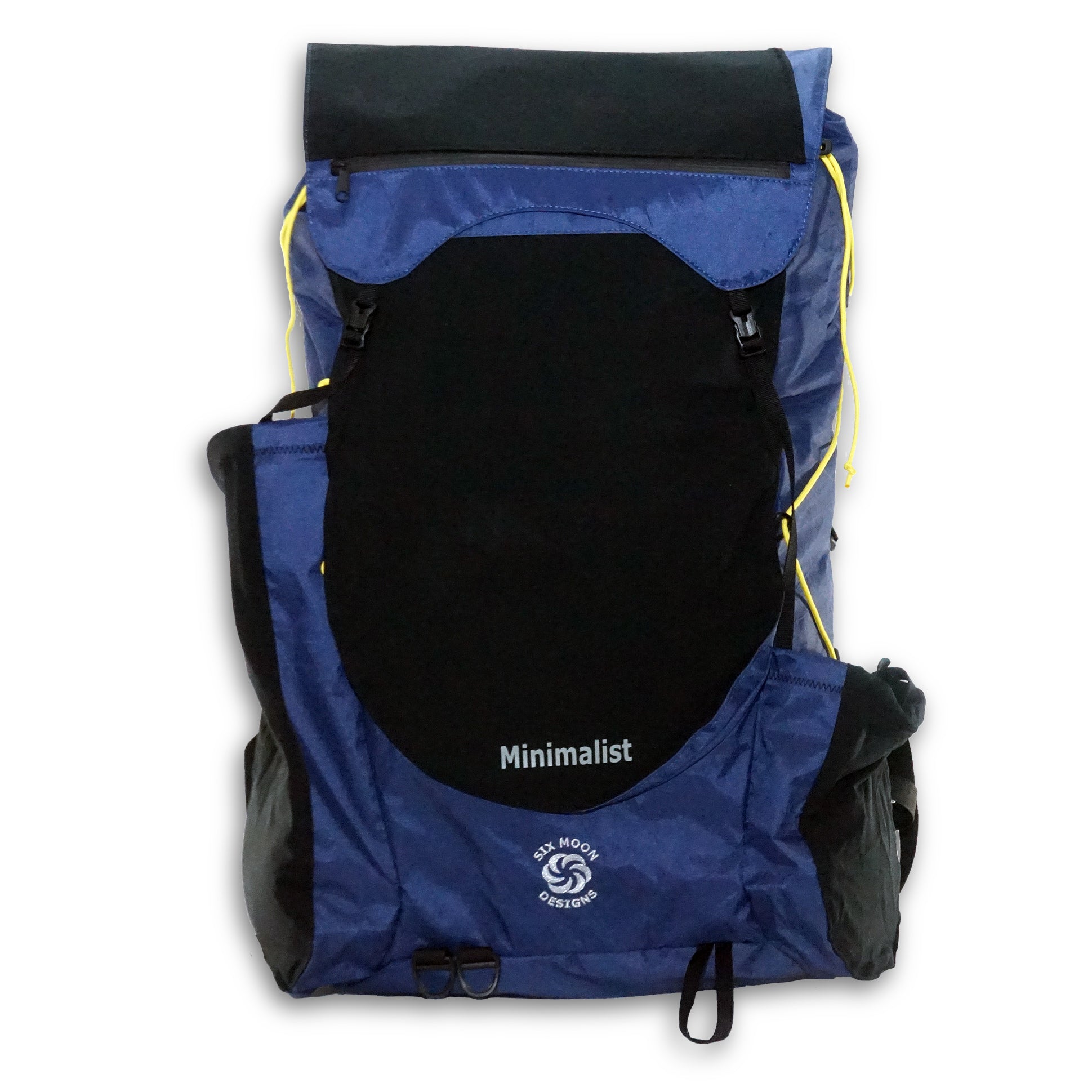 Before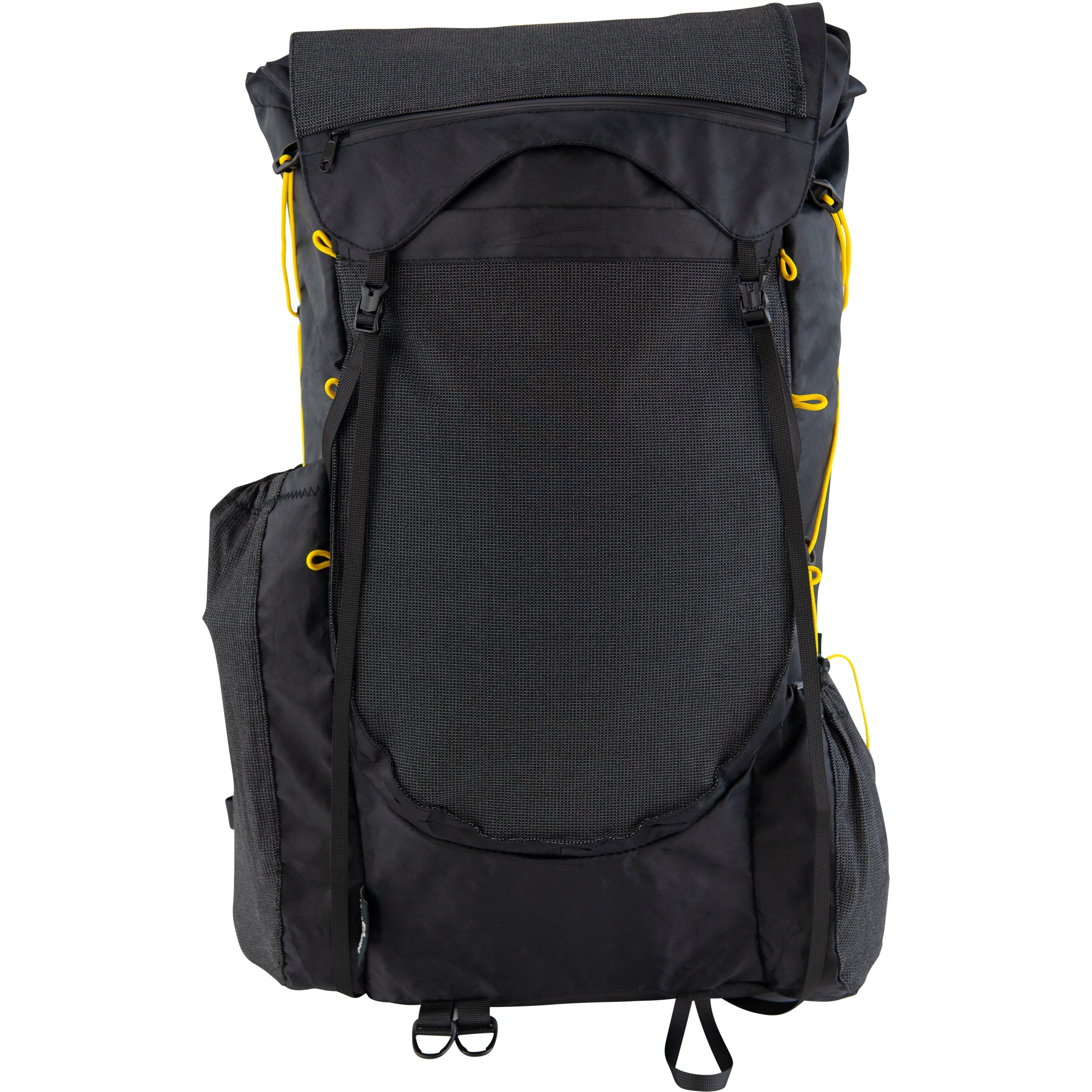 After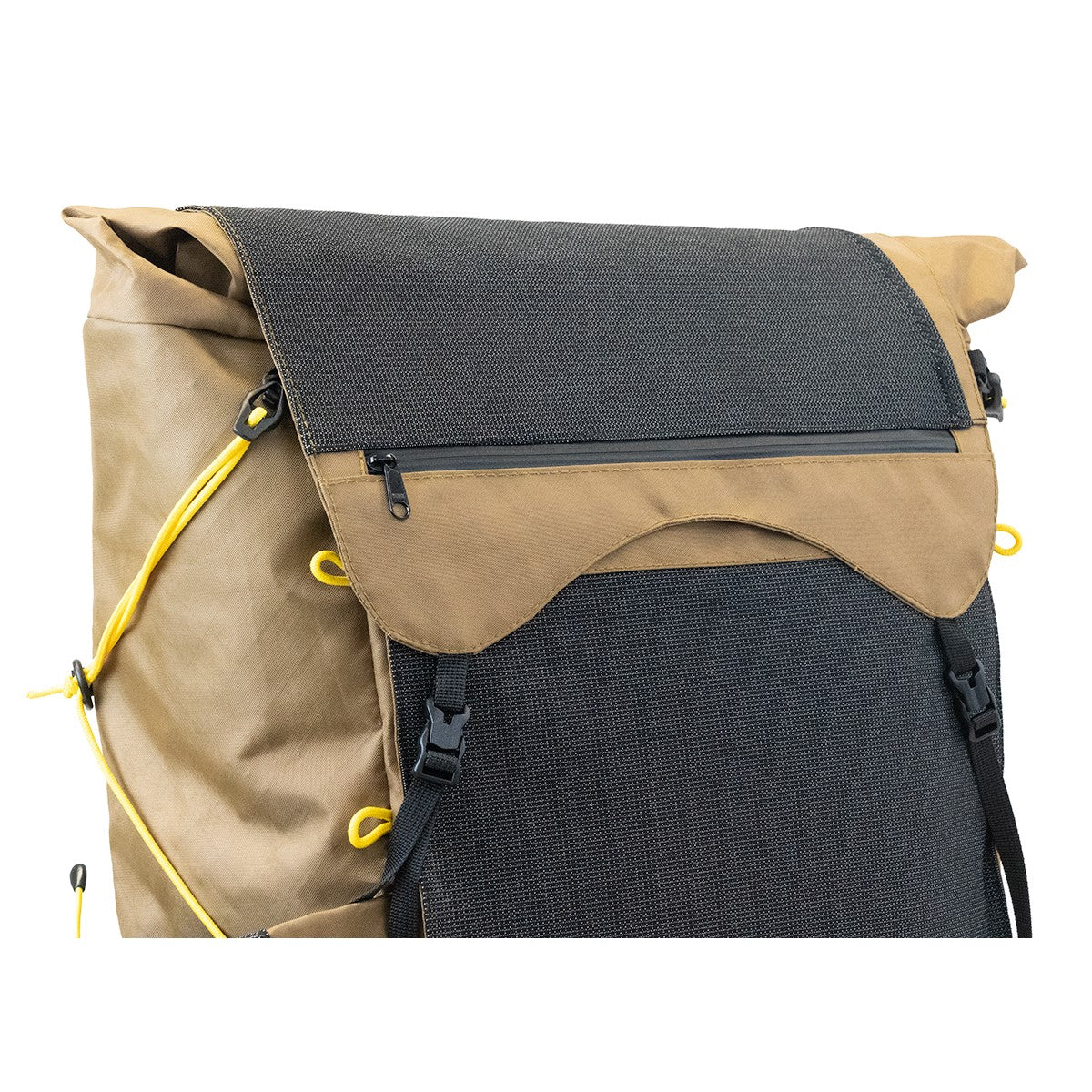 The Minimalist V2 is redesigned to make simple even more functional.
42.8 oz - 1212 g Pack
We heard you. We took the simple, clean design of the Minimalist, and using customer feedback, made it even better. The Minimalist V2 still has the perfect amount of space for all your gear and a lightweight suspension that adds just enough support but now with larger, more secure stash pockets. Even the lettering took on a new modern, subtle look. Thanks for the help making the thru-hikers dream backpack even better.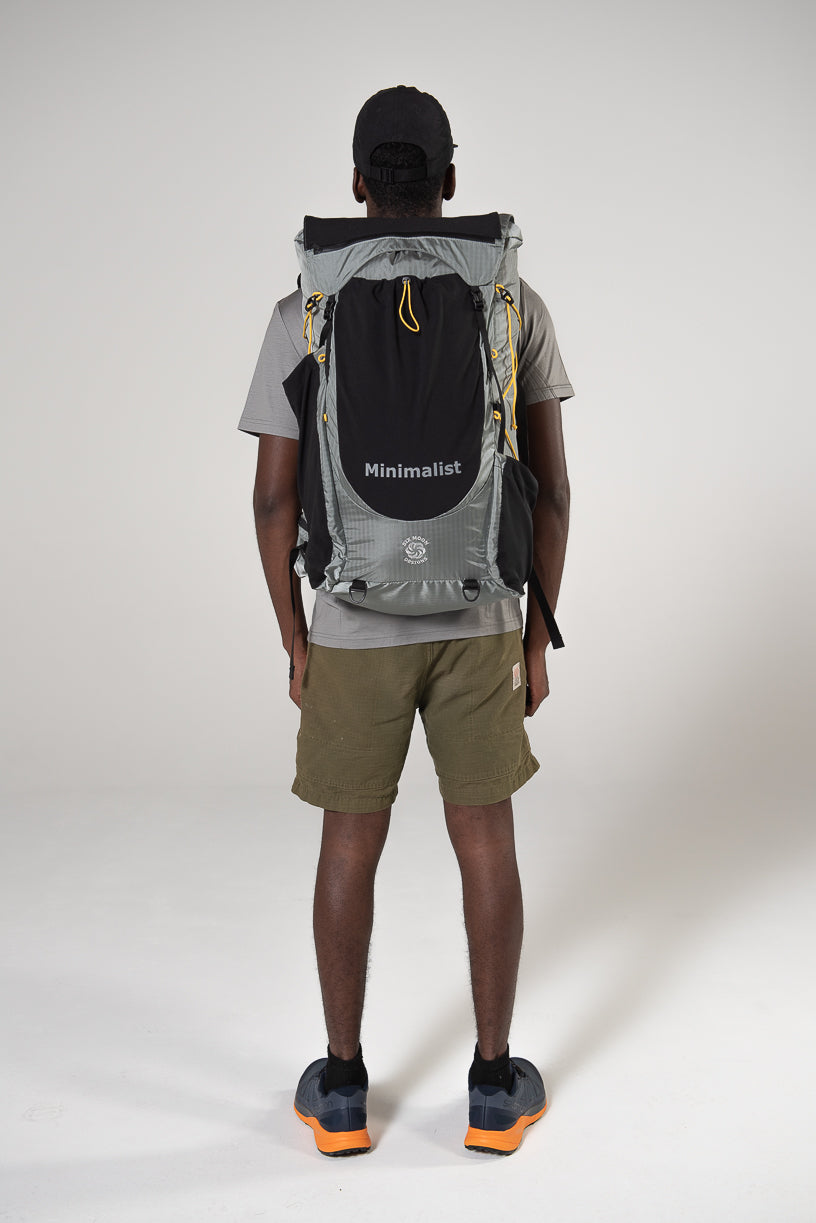 Overview
Despite being called the Minimalist V2, this pack provides all the comforts of much heavier packs. It comes with a removable Delrin Hoop Stay Frame and hip belt for maximum load days. And because every long-distance hiker is different, it has a lot of configurations to suit your specific comforts and offers a remarkable amount of extra storage space.
The main compartment is 40L with a 9L extension collar. It incorporates a top lid and has two additional large external gusseted pockets as well as a front stasher pocket with a pleated gusset. The top lid can be used to secure larger bear canisters too large to fit in the main compartment..
Configured as a Frame-less pack with Pack Bag and Shoulder Straps, The Robic Minimalist V2 comes in at 39.8 oz. / 1128 g.
In the Standard Configuration with added Stay and Hip Belt, and shoulder harness, the Robic Minimalist V2 weighs 41.3 oz / 1170 g.
With the Vest Harness, you get additional stability in your load carrying and it brings the weight up to 39.8 oz. / 1128 g.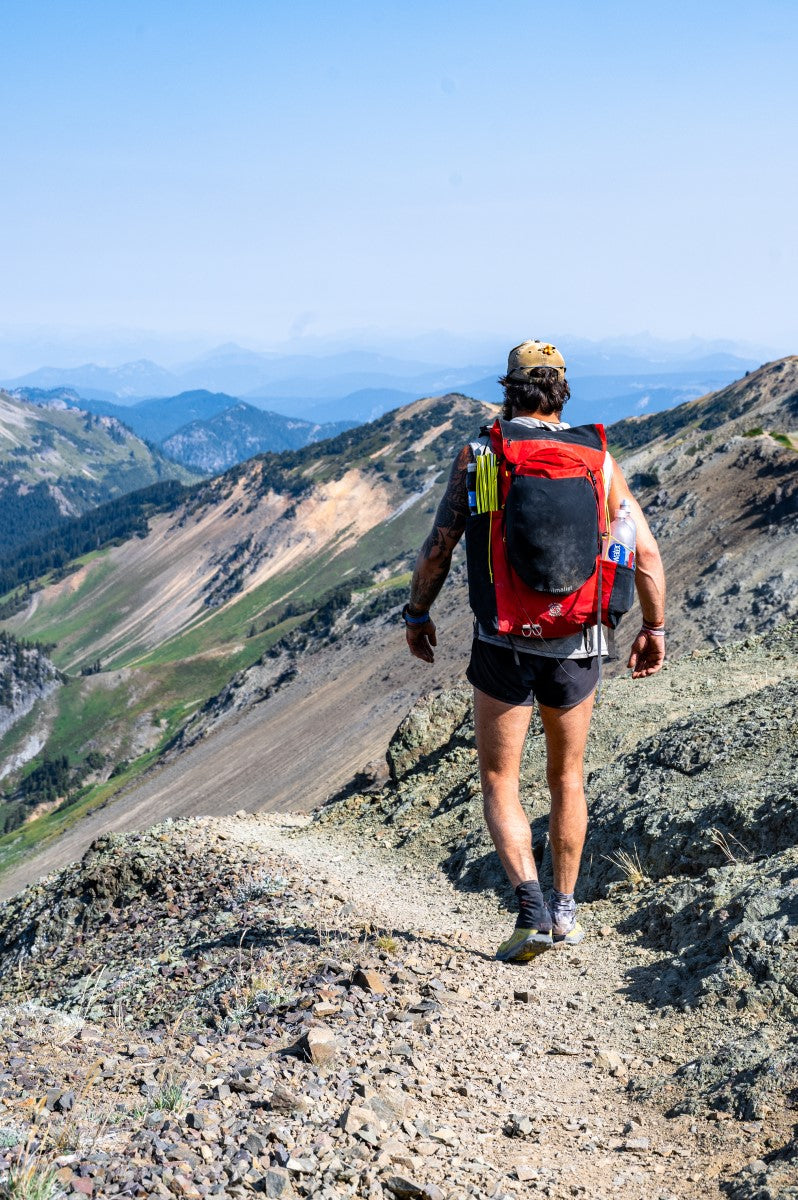 Pack Organization
The exterior pockets add a lot of quick access storage solutions. And all the external pockets have been reconstructed for the V2, featuring larger, more secure designs.
Hip belt pockets are cavernous. Both harness styles offer additional pockets for electronics, snacks, or other necessities. Two large asymmetric side pockets. The shorter right pocket is great for holding water bottles. The taller left pocket is perfect for carrying an ultralight tarp, tent, or tall hydration bladder. Large rear shove-it sleeve for quick access to gear and rainwear.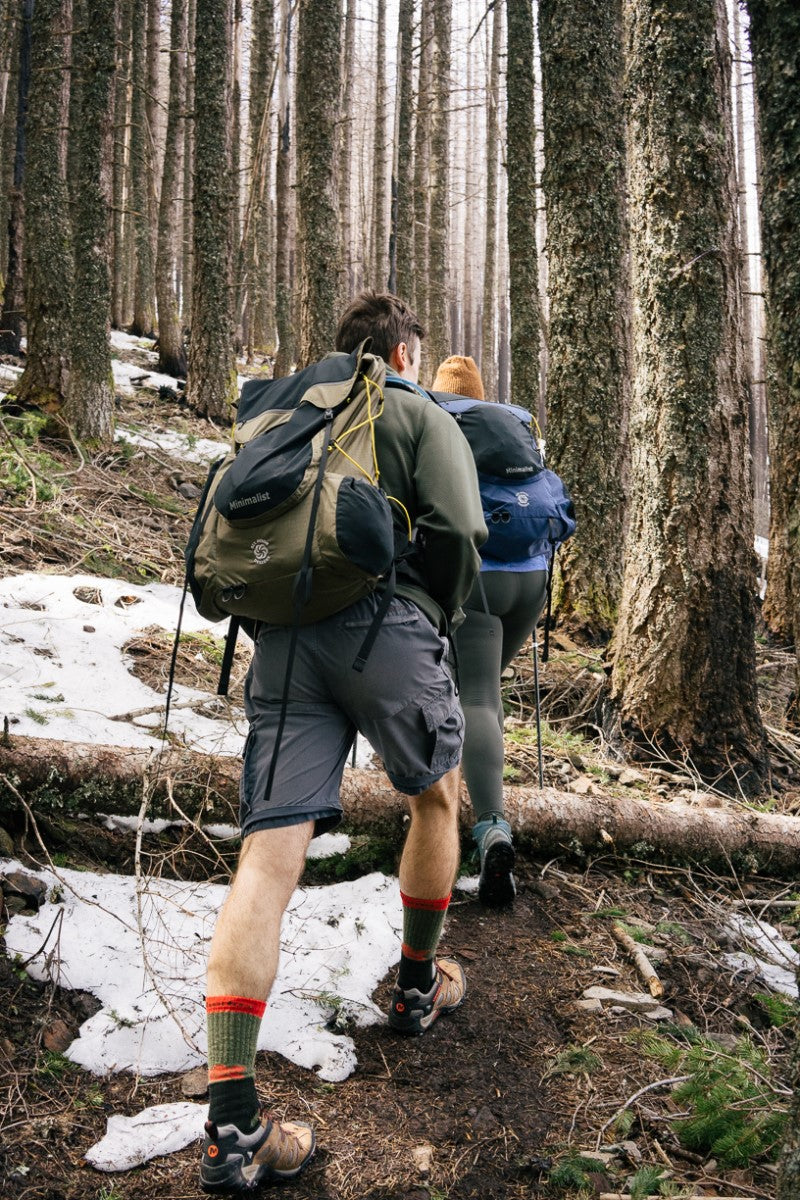 Versatility
The Minimalist V2 offers several adjustable straps and tensioners to ensure a stable, comfortable fit. The Delrin Hoop Frame is designed to shift load bearing to the hip belt, reducing the strain on your shoulders and upper body.
The Minimalist V2 comes in the standard Robic™ nylon or our new EPX 200 fabric. EPX 200 is a robust fabric by Adventure Sailcloth. It is made using 3 layers of 210 denier fabric making it not only waterproof but very abrasion-resistant. While EPX 200 is waterproof the packs themselves are not water tight.
We recommend using a 50L Pack Liner.
Suspension
Frame Configuration
The Minimalist V2 features a Delrin Hoop Stay Frame. 
Delrin Hoop Stay Frame Features:
Transfers load to the hip belt
Makes carrying heavy loads more comfortable
Reduces pack snag
Increases load carrying capacity by ~10 lbs
Recommended Base Weight: 12 lbs / 5.5 kg
Maximum Weight: 35 lbs / 15.8 kg
Frameless Configuration
The Minimalist V2 has the option to be configured without the use of the Delrin Hoop Stay Frame.
Frameless Features:
Decreases pack weight by 3 oz / 85 g
Great for fastpacking or super ultralight backpacking
Recommended Base Weight: 8 lbs / 3.5 kg
Maximum Weight: 25 lbs / 11kg
Harness Options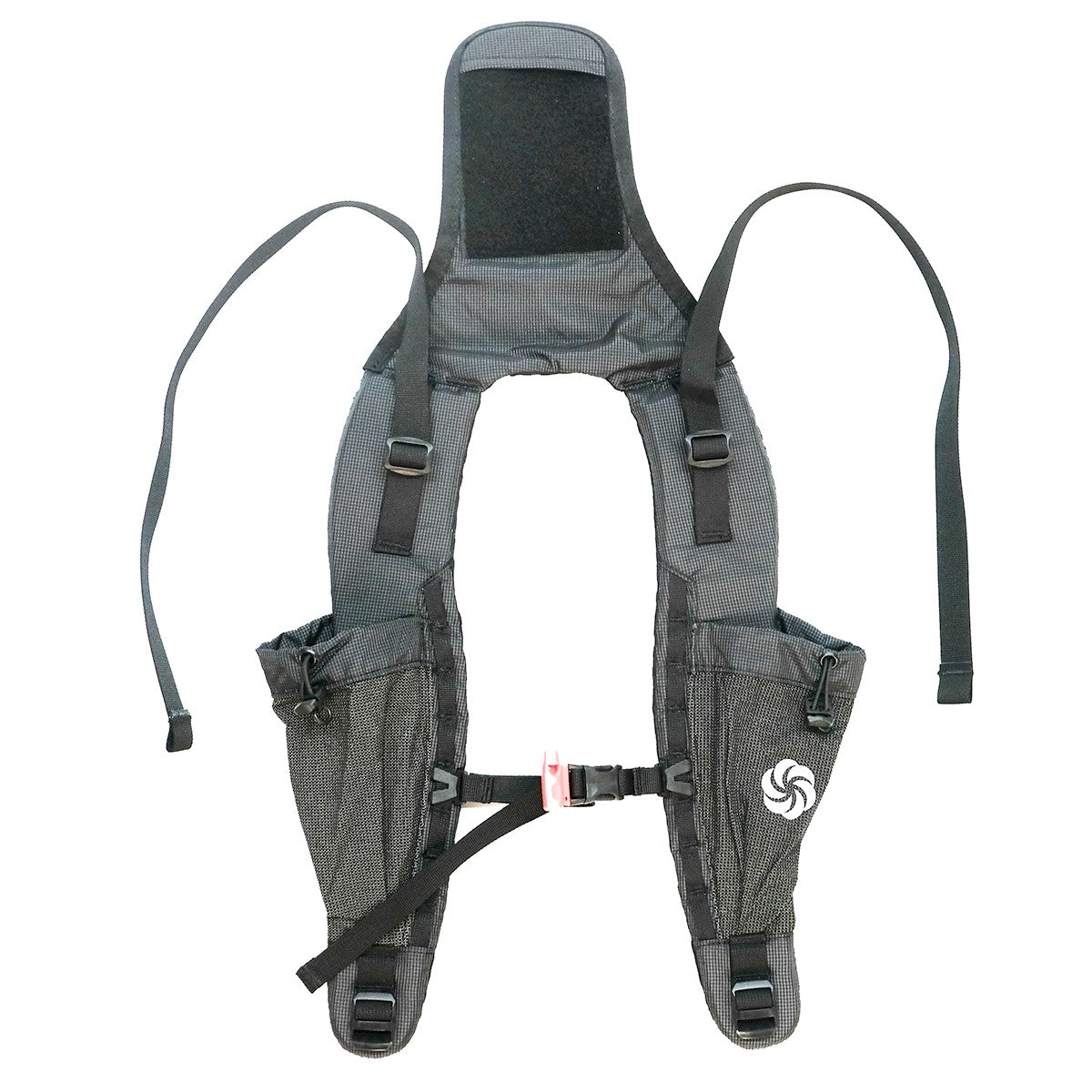 Shoulder Harness
✓ Traditional backpack shoulder straps
✓ Two 4-Way Stretch Pockets that hold 500ml soft bottles
✓ Sliding sternum strap
✓ Covers less torso area
✓ Weighs ~2 oz less than vest harness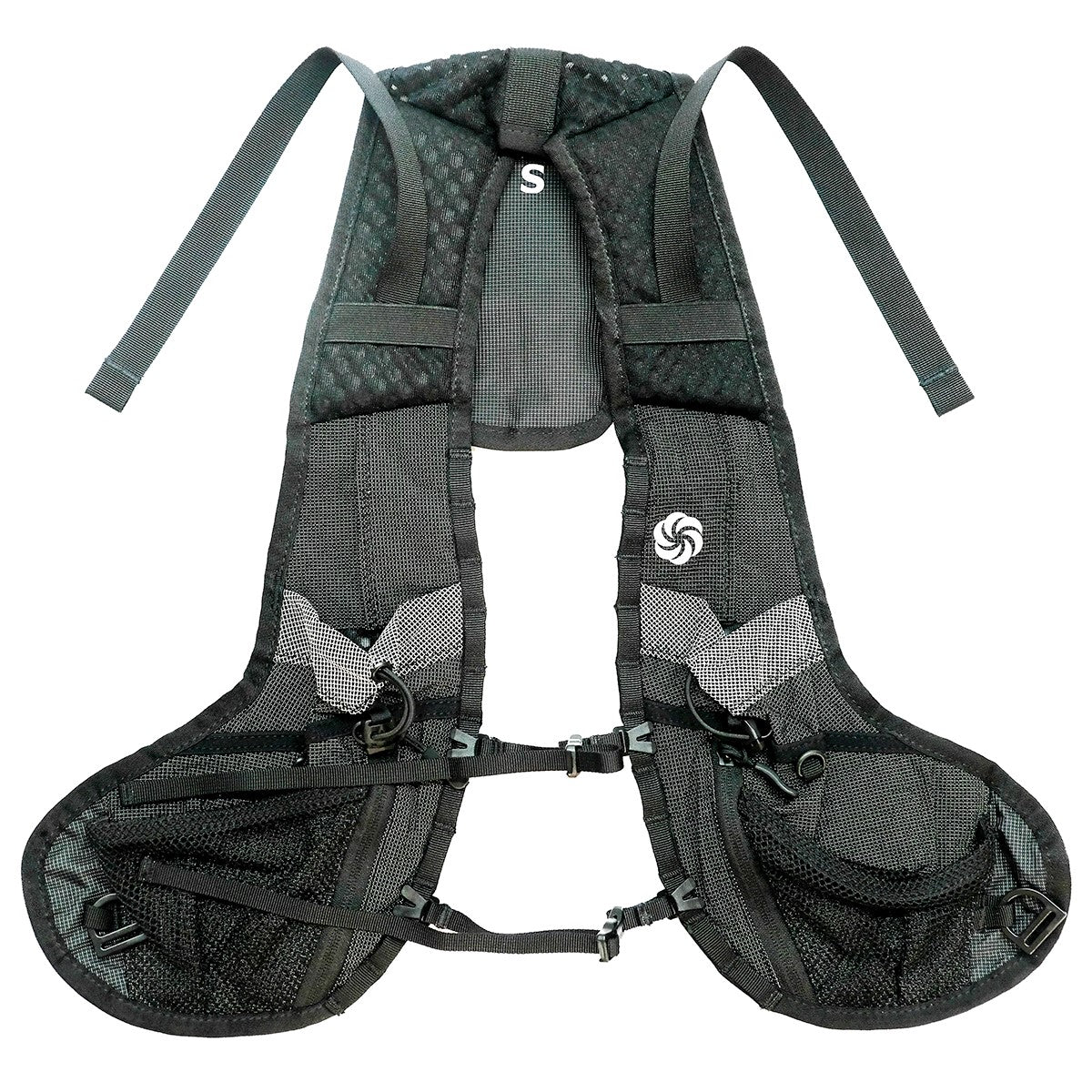 Vest Harness
✓ Six points of suspension between the pack and user
✓ Eliminates sway or bounce when walking or running
✓ Transfers some of the load to your core
✓ Helps to eliminate sores on your shoulders and hips
✓ Helps to reduce back pain after long days on trail
✓ Provides extra storage pockets and quick-access options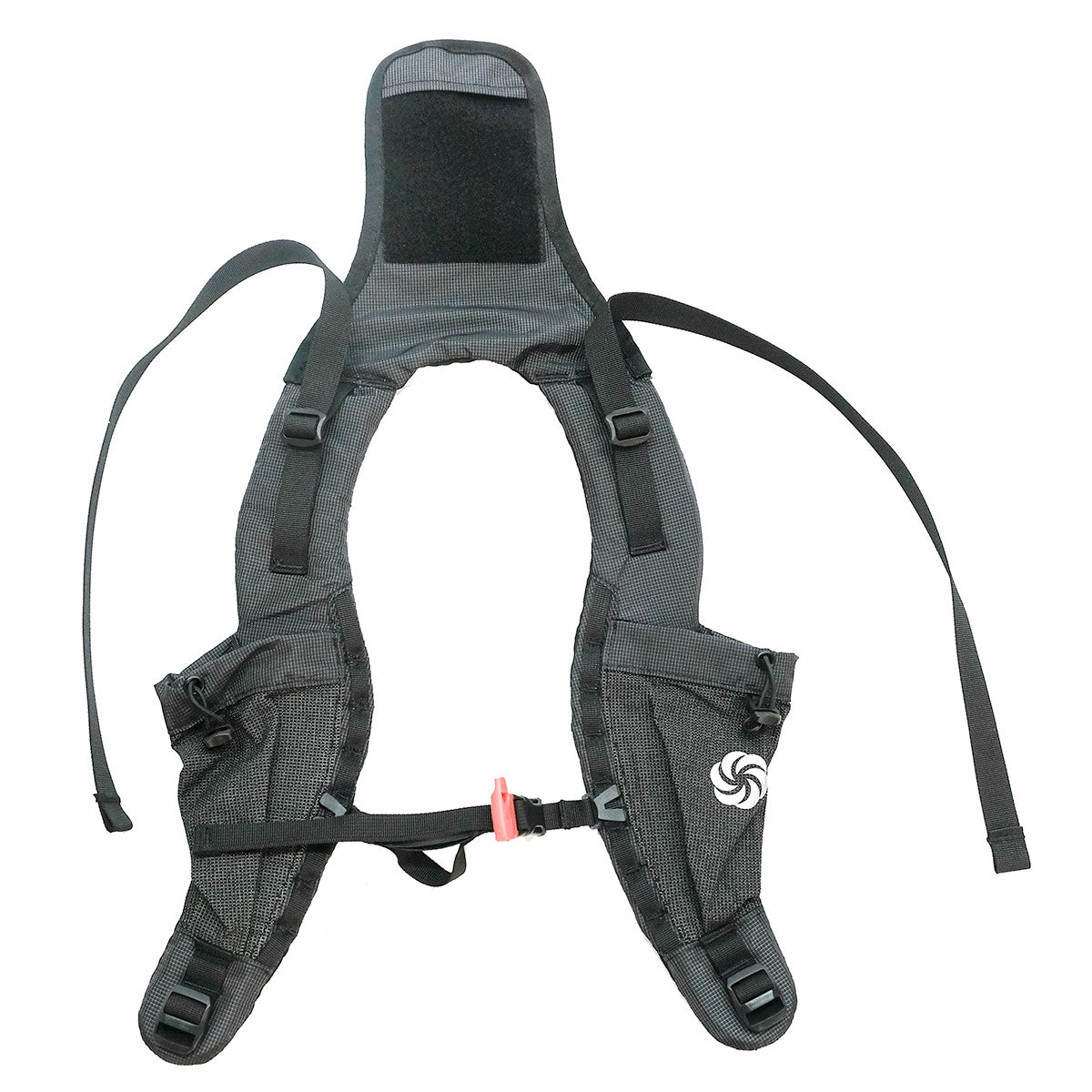 S-Curve Harness
✓ Designed to accommodate people with narrow shoulders that have a larger chest area
✓ Two 4-Way Stretch Pockets that hold 500ml soft bottles
✓ Sliding sternum strap
✓ Avoids covering chest for more comfort
✓ Weighs ~2oz less than the Vest Harness
Features
Adjustable Torso Length because one size does not fit all

Three shoulder strap style options (Shoulder Harness, S-Curve or Vest Harness)

Five exterior woven pockets so you only have to unload your pack when its time to set up camp.

Rear Pocket

Short Side Pocket
Tall Side Pocket
Stretchy Top Lid pocket (narrower on the V2 to help keep things more secure)

Breathable and Durable 4-way Stretch Material

Large Shoulder Strap Pockets to keep things close at hand

Removable Hip Belt

Minimal Contact Back Panel
Top Loading with Dry Bag Closure

Internal Zippered Stash Pocket for your wallet and other small necessities

Multiple Point Cord Compression System to keep your load stabilized no matter the size

Single Ice Axe or Trekking pole attachment point

Two layers of material in key points to strengthen the pack and prevent holes.

Dual Hydration Ports

Removable Hydration Bladder

Sliding Sternum Straps on Vest and Shoulder Harness

Delrin Hoop Stay for added support on those heavy load days.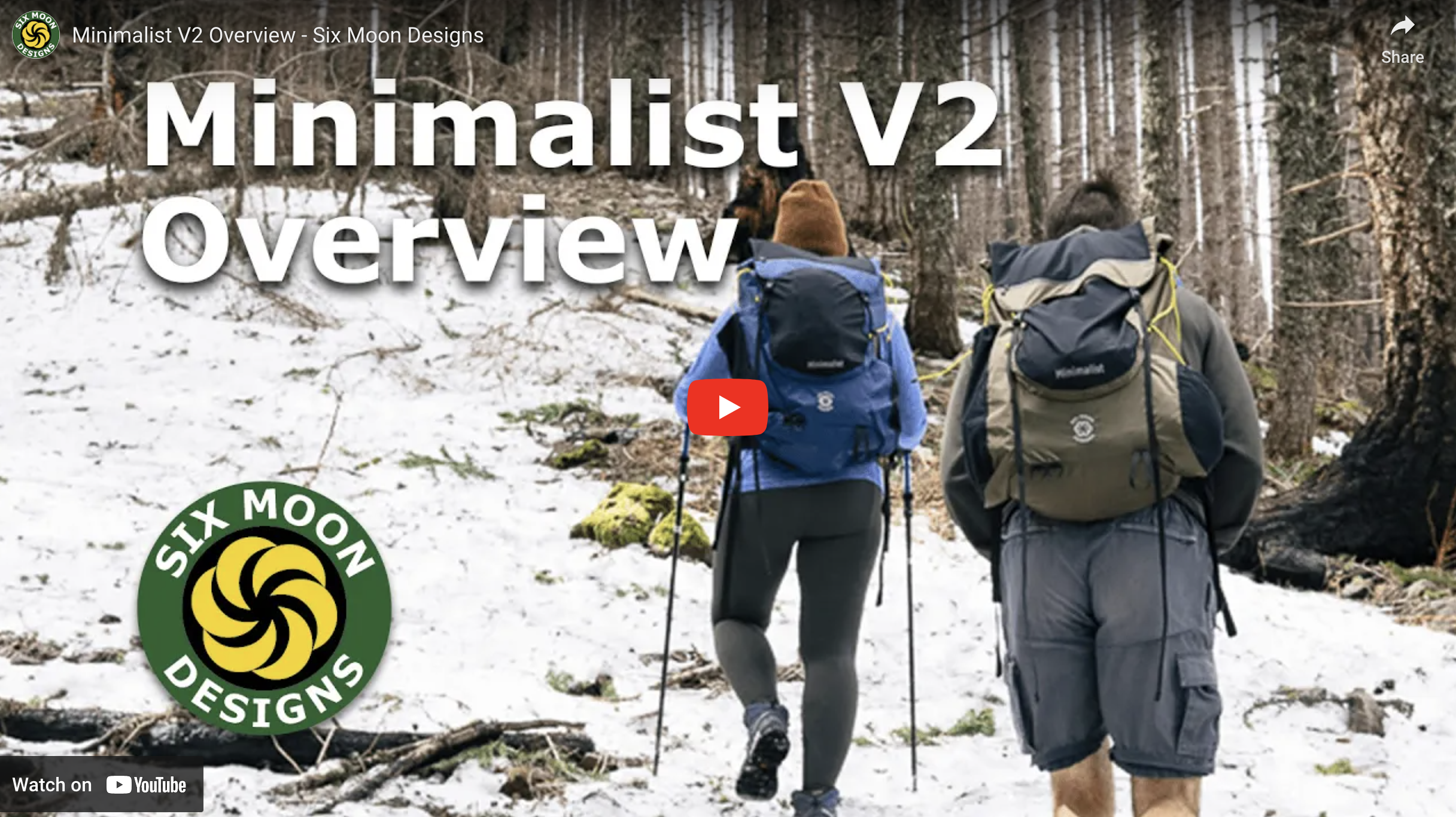 Dimensions
11" x 7" x 22" (WDT) | 28 cm x 18 cm x 56 cm
Uses
Lightweight Backpacking
Long Distance Backpacking
This product is rated 4.9 of 5.0 stars.
It has received 23 reviews.
Good Backpack In Certain Situations
I have the EPX200 in blue with the Flight Vest, here are my thoughts on this pack. First of all I want to say, I really wanted this pack to work for me. My daypack is a vest style pack, so I knew what type of pack I was getting, or at least I thought I did.
Let's start off with the construction of the pack, it is REALLY well made. The Ecopak is nice, I did not have any loose stitching, and everything seems to be reinforced very well. All of the stretch pockets are wonderful on this pack, I never thought that any of them out rip or tear with the items I was putting in them. I used the smaller of the side pockets to fit a 48oz Nalgene Bottle and a large Smartwater bottle. It's a tight fit, but It will fit. The larger side pocket will fit sleeping pad and sit pad. All of the bungee adjustments work great as well as the straps. The main straps in my opinion are a little thin, I used them to secure my foam sleeping pad and they slid all over while I was hiking, even when tightened down. My pad never came loose, but the straps did slide a lot. The extension collar is huge, and with the collar completely open, the pack sits almost 3ft tall. The velcro at the top is a nice added touch and kept the collar closed when I had it packed full. The inside zippered pocked is a nice added touch, however the reservoir sleeve seems like a complete afterthought. I have a 2.5L reservoir, and it would not fit. It also seems to be made out of a cheap material. I used it to store my tent poles and stakes and it worked great for that. When the pack is full, it is very difficult to get to. The hip belts are nice, but are not rigid, they do not serve the same purpose as a normal hip belt. The flight vest is where this pack shines, you can fit so much in it, and I never had anything poke me through it. I fit headphones, a go pro, snacks, phone and much more.
To get the packed dialed in, I did a 8.5 mile test hike, with a weight of around 16 lbs. I took everything but food and extra clothes that I normally would on a backpacking trip. The pack performed wonderful. It was comfortable, and had zero comfort issues. It even shed off water from a light rain. However, I did sweat right through the back of the pack. The back is not very breathable. I personally thought Ecopak would perform better than it did especially for the price. I was a bit disappointed. but not a deal breaker. I bought the recommended SMD pack liner after this hike. (More on that later)
Now that I had my pack dialed in I went on a 3 day backpacking trip. With my all my food and other items, everything barely fit in this pack. The extension collar was full and the velcro at the top saved me. Packing this backpack with the liner is a hassle at best. It doesn't seem that the liner fits the pack width wise at all. Plus you cannot roll the extension collar down which I think would help. I even tried packing the liner first and sliding it in the pack, that did not work either.
Now that pack was a bit heaver, not more than 25lbs, the once comfy pack was no more. By the end of my first 11 mile day, my shoulders hurt. And they hurt really bad, also the "D" ring at the bottom of the flight vest that attaches to the pack was constantly digging into my side, so much so it left a bruise. And no matter how much I tried, or how many adjustments I made, I could never get it to be comfortable again. At this point, I also thought the top handle on the pack could have been a bit more reinforced. It seemed a little small for the pack.
This pack is good for a 1 or 2 night trip but I believe thats about it. I believe once the extension collar is utilized, that extra weight comes down directly on your shoulders. This pack will probably work best for those who have a small amount of gear or even ultralighters.
PROS:
* Very Well Made
* Comfortable on Lower Weights
* Flight Vest is Wonderful
* Stretch Pockets are Great
* Lots of Pockets
CONS:
* Hard to Pack (With Liner)
* Flight Vest is not comfortable when extension collar is used
* Constantly Adjusting
* NOT Waterproof (Stops light rain)
* Back of pack not breathable
Minimalist V2
Bought the pack this year and have taken it on two trips, one overnighter that was 10 miles and good weather (no rain) and one 5 day, 35 mile trip. The pack is light, packs well for space, very durable. I question the waterproof claim. The first two days of our 35 mile trip it rained, our packs were completely water logged, after unloading at our camp sights there was 4 inches of water in each pack. Thank goodness we got the dry bags. Our biggest complaint though is the Flight vest. We went to the store and actually got fitted for our packs and vests. The salesmen specifically recommended the best for me and I have narrow shoulders and large breasts. Well my shoulder were in so much pain at the end of both hikes. I adjusted, I tweaked I did everything I could to no avail. The pockets are virtually useless on the vest, adding water bottles makes them more uncomfortable. It was almost unbearable on our hike out. The only other thing is there needs to be more videos on how to use the backs, adjusting, etc on the website.
Great Pack
I finally had the chance to use this pack for a 3 day trip with my wife. My load out was about 32 lbs (incl food & water). The pack was very comfortable with this weight, but I probably wouldn't want to go too much heavier. The outside stretch pockets are great to quickly stuff things in. The side pocket is easily reachable for water bottles. The vest harness perfect fits a canister of bear spray, so you don't need a separate holster.
The straps (waist and shoulder) make this a very adjustable pack, although you can end up with of lot of dangling straps. The hip belt pockets are a reasonable size for holding common items: snacks, phone, bug/sunscreen spray etc. It wouldn't be great for things like a spare camera lens though - probably look a one of their other hips belts (not sure why that isn't an option).
The torso length adjustment makes ensures the pack will fit just about anyone, but it can be a bit trial and error to find the right adjustment point - the adjustability was one of the reasons I went with this over lighter fix torso pack designs.
Comfortable with a capital C!
Just received my Minimalist V2 pack with a vest harness. Looks great in black! Adjusted the harness and immediately filled the pack with my base weight items, had a quick walk "around the block" and must say that it is so comfortable. I really have been looking to seriously lower my base weight for a year or so, have researched all the ultralight packs on the market, and finally pulled the trigger on Six Moons because of the vest harness option. This was my last of the "big 3" items for me to invest in, in an ultralight option. I'm very pleased indeed. Can't wait to hit the trail - just for a couple of nights - in the next couple of weeks! I have no doubt that it is the most comfortable pack I have ever used, and I started hiking a few decades ago! I highly recommend the Minimalist in black, to anyone wanting to go lighter - from using a conventional pack - and also purchasing a truly quality product.
So far so good
I will be taking this bag on a backpacking trip this weekend, so far I am impressed with the construction and fit of this pack