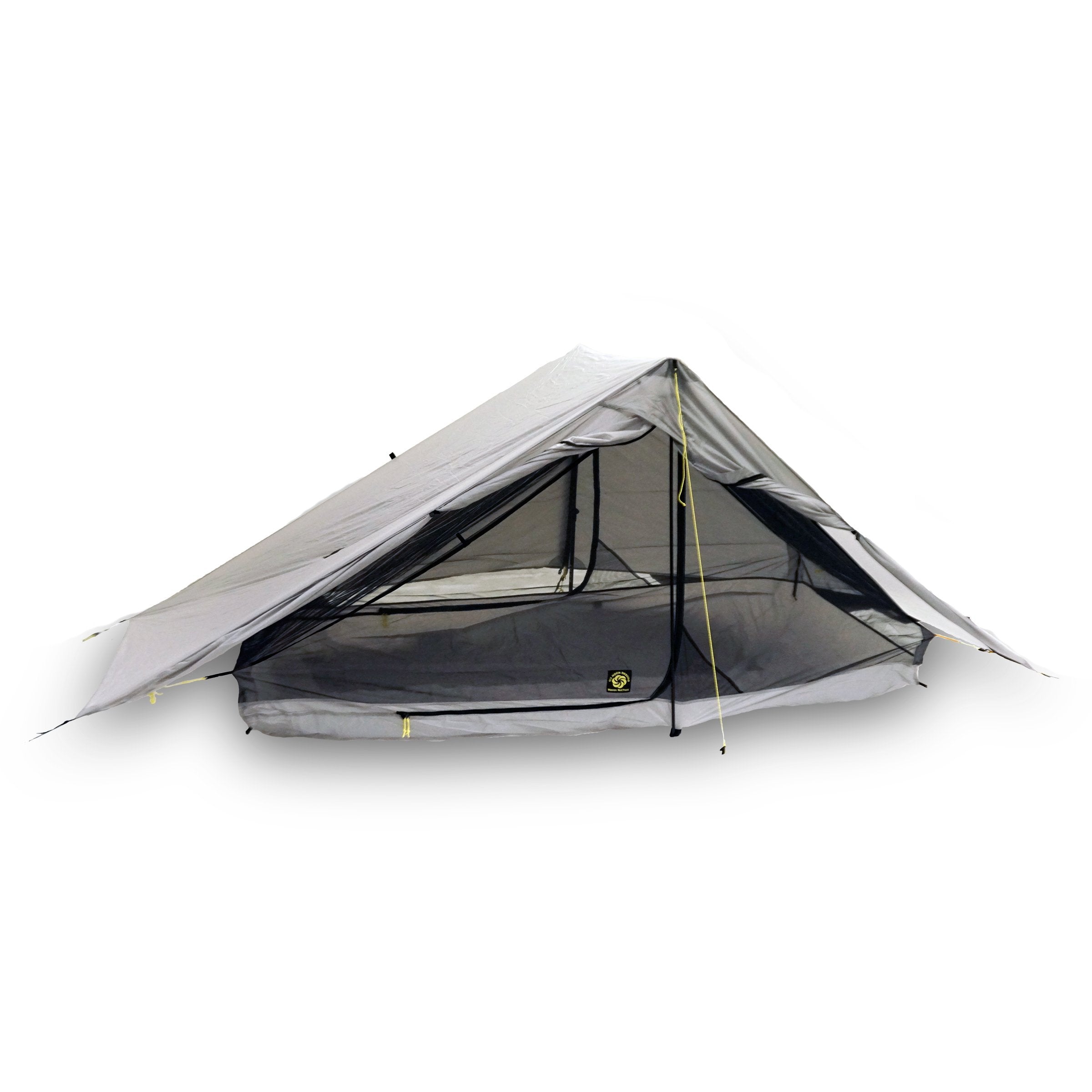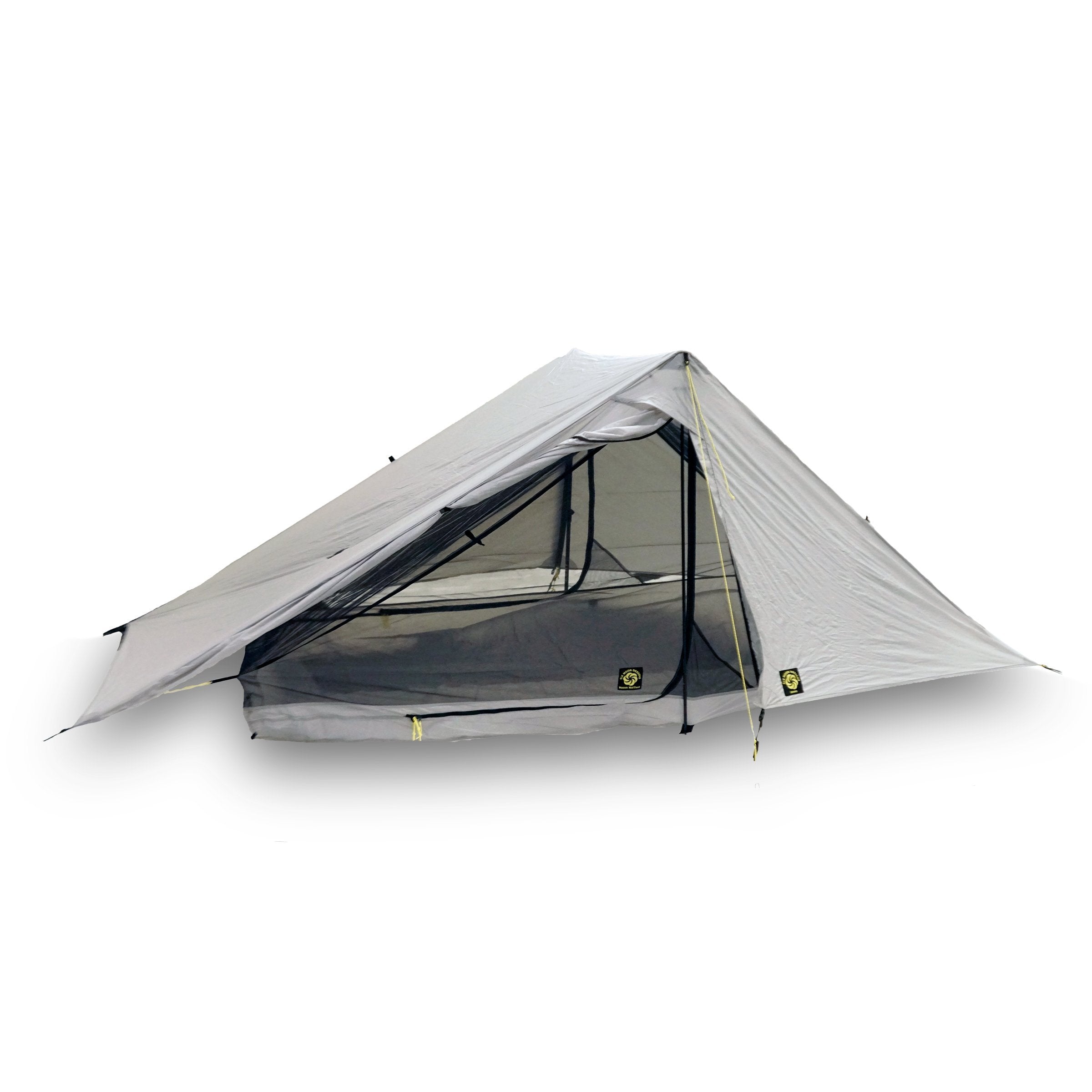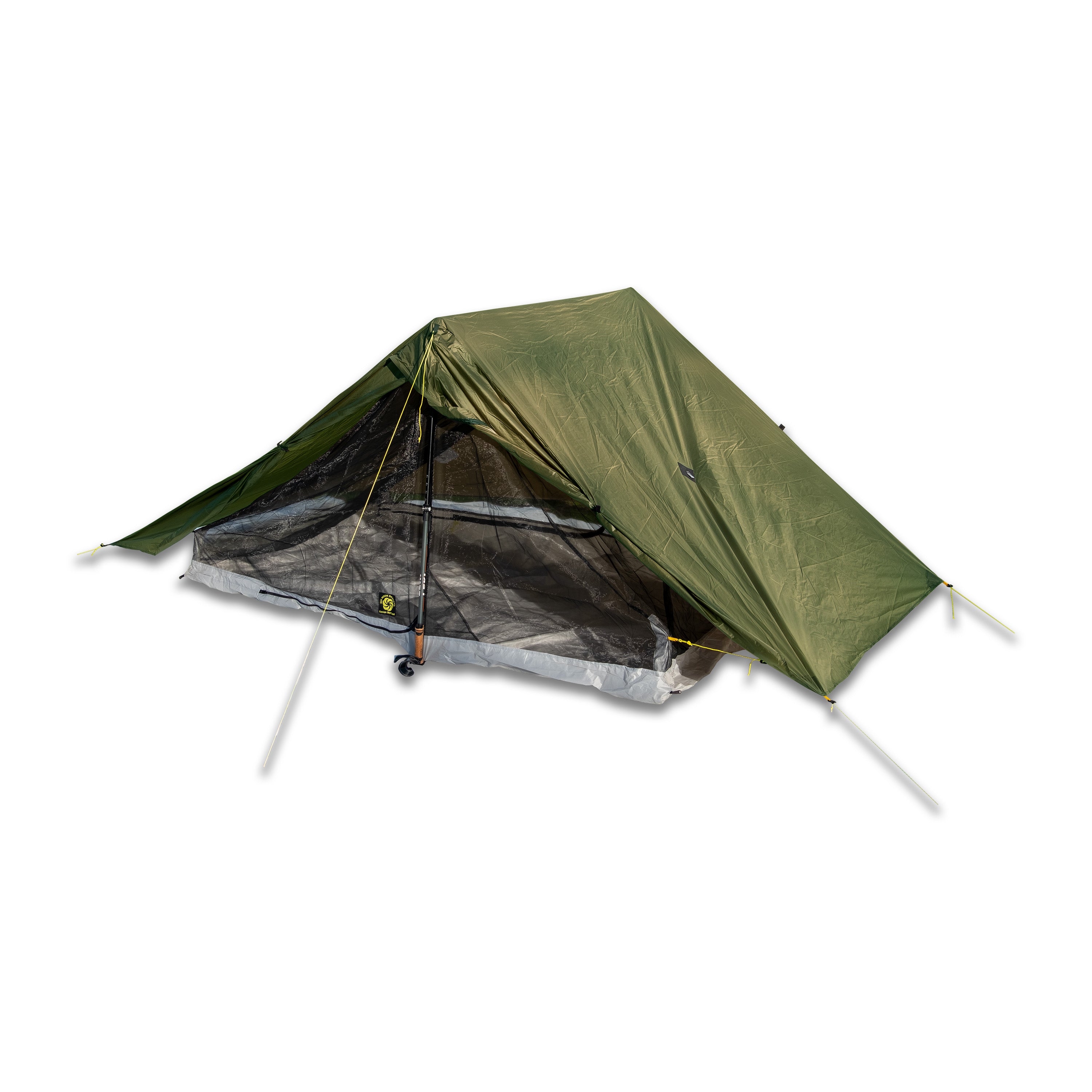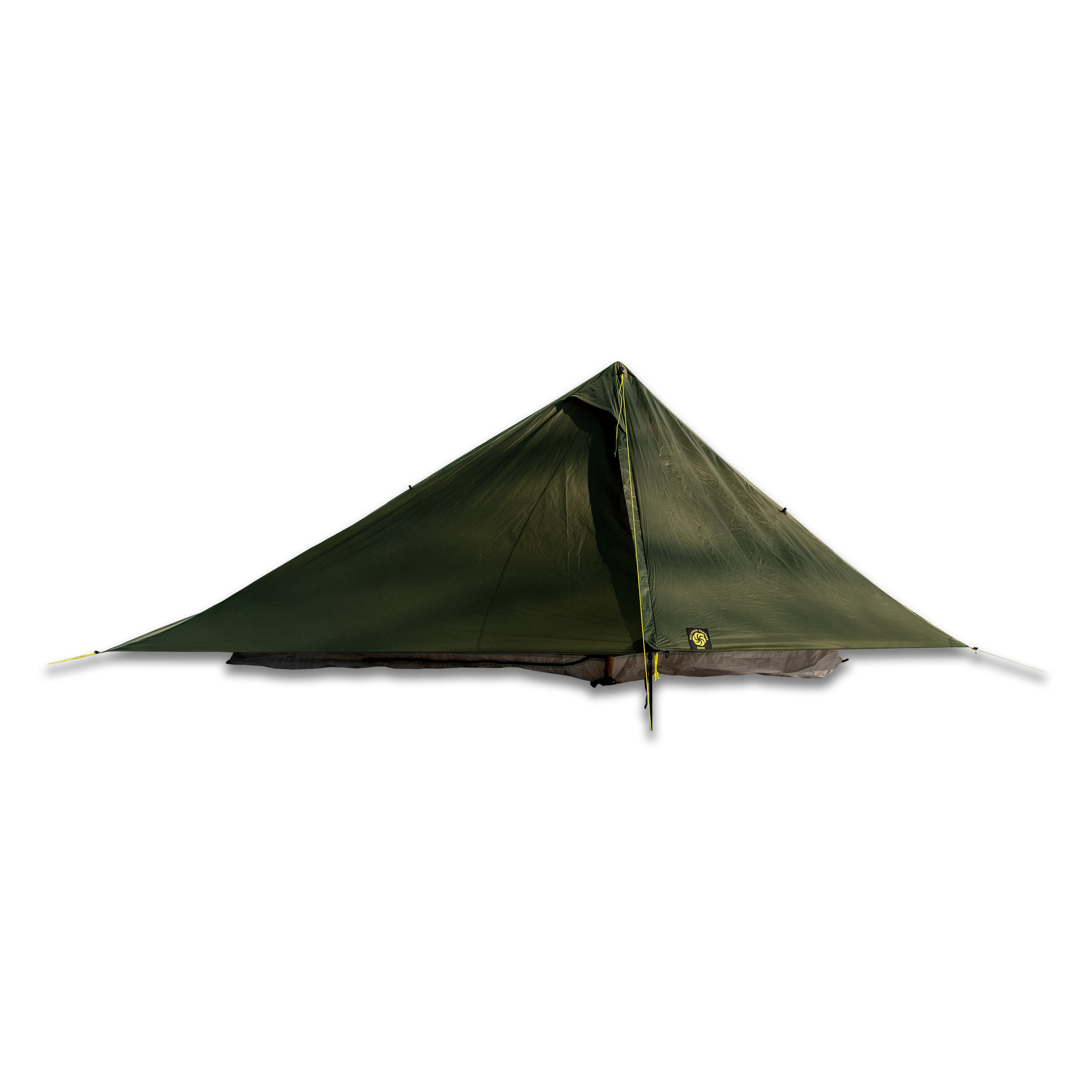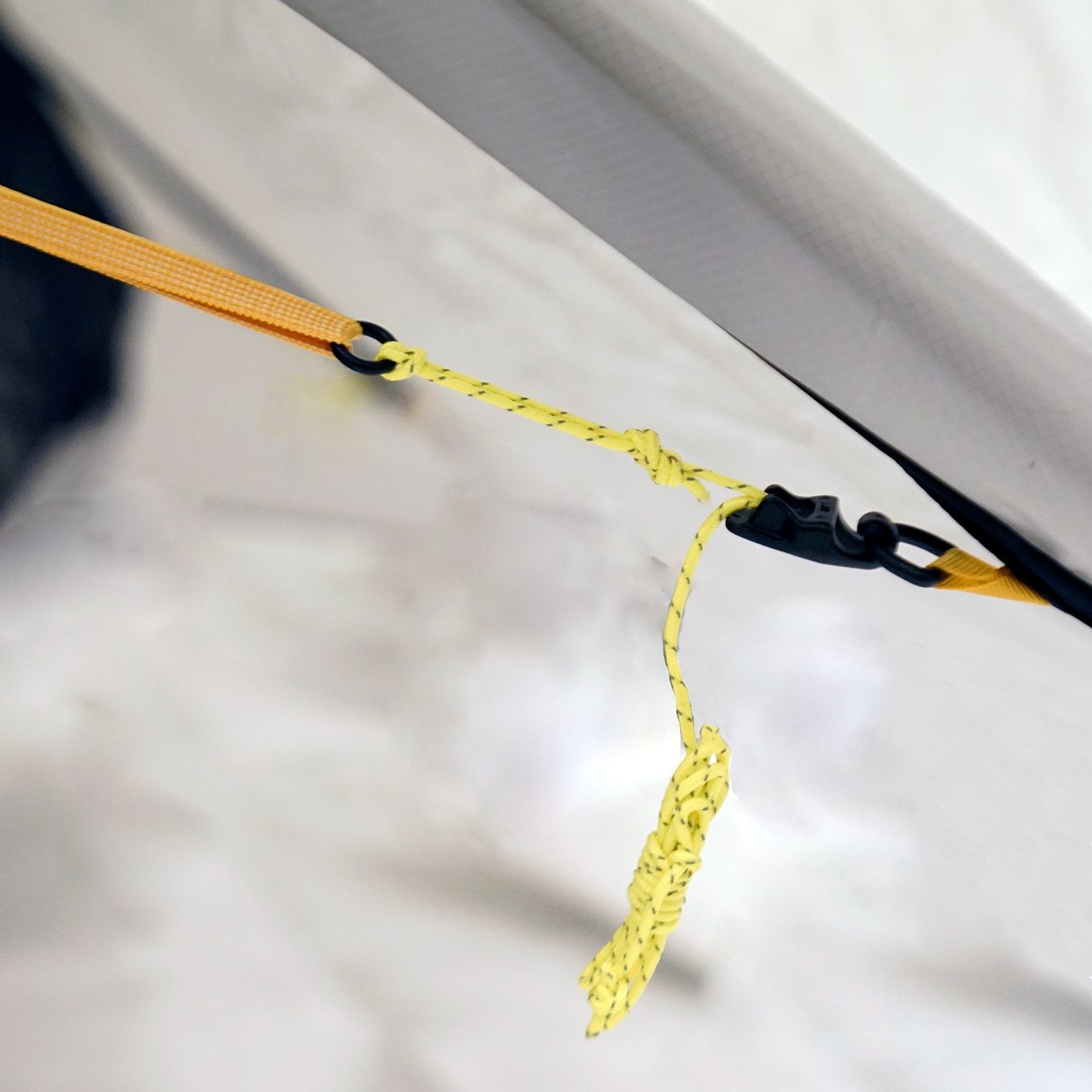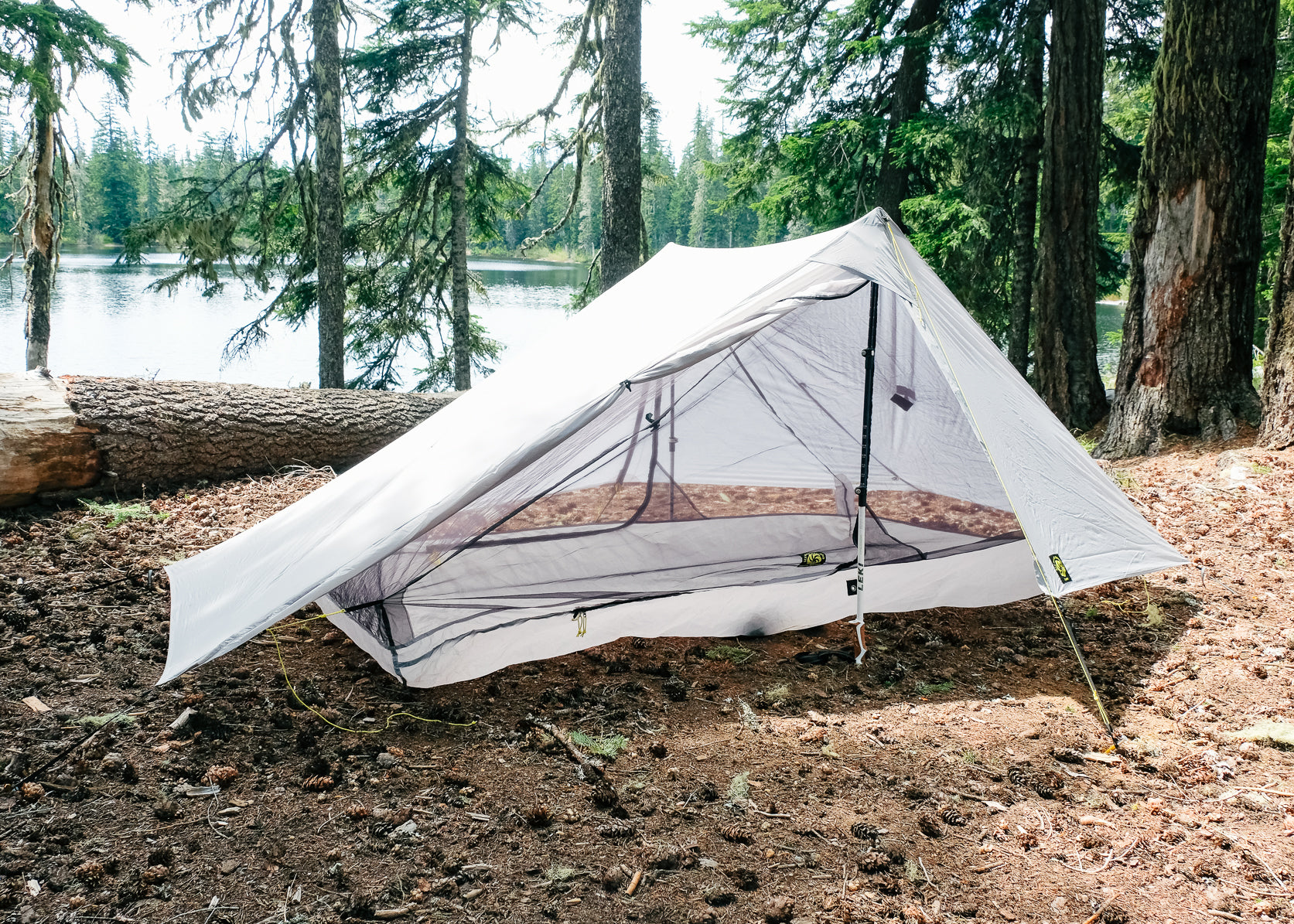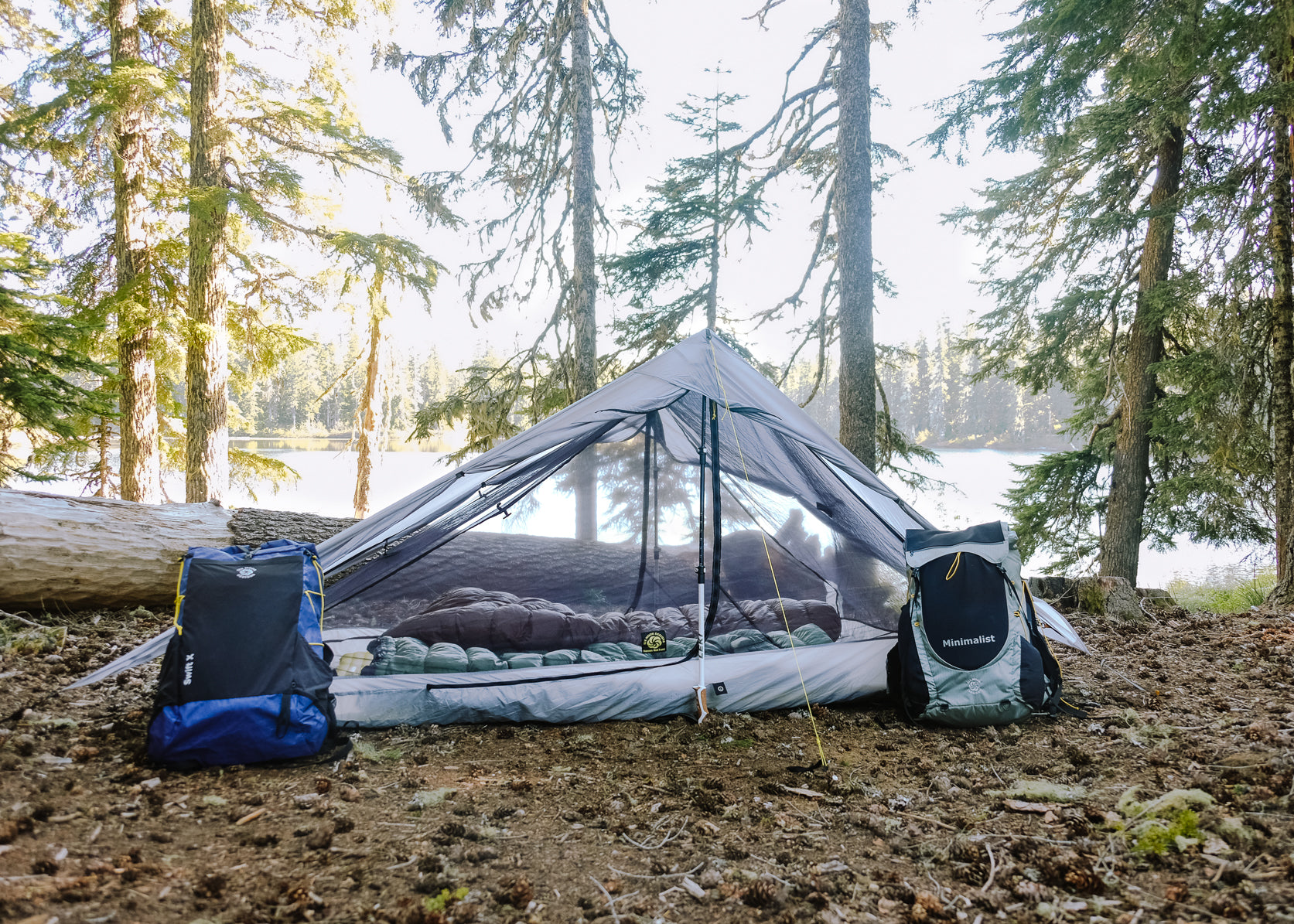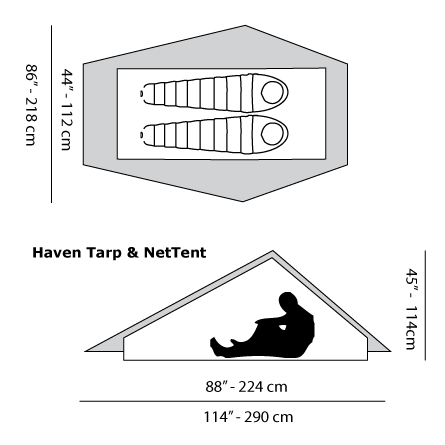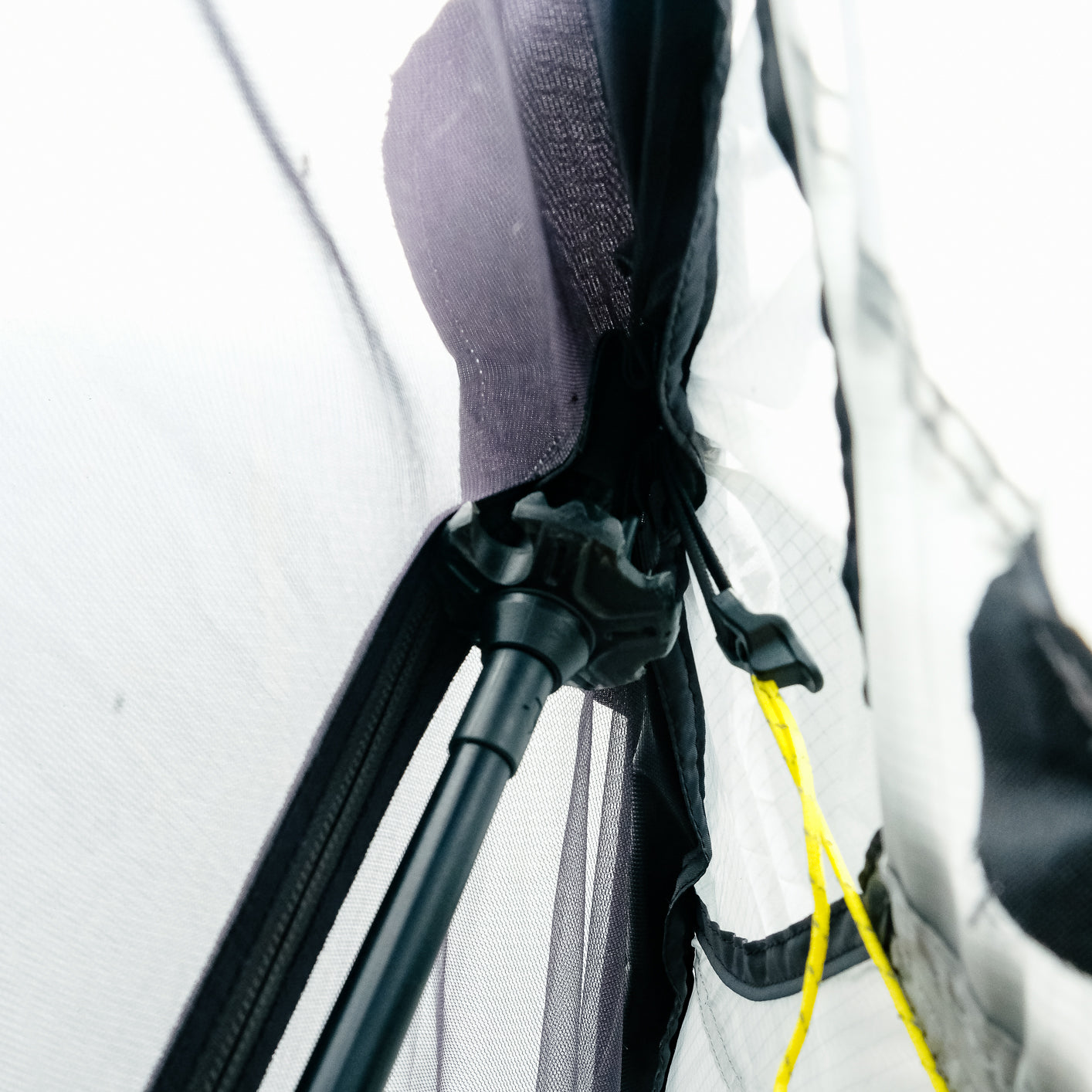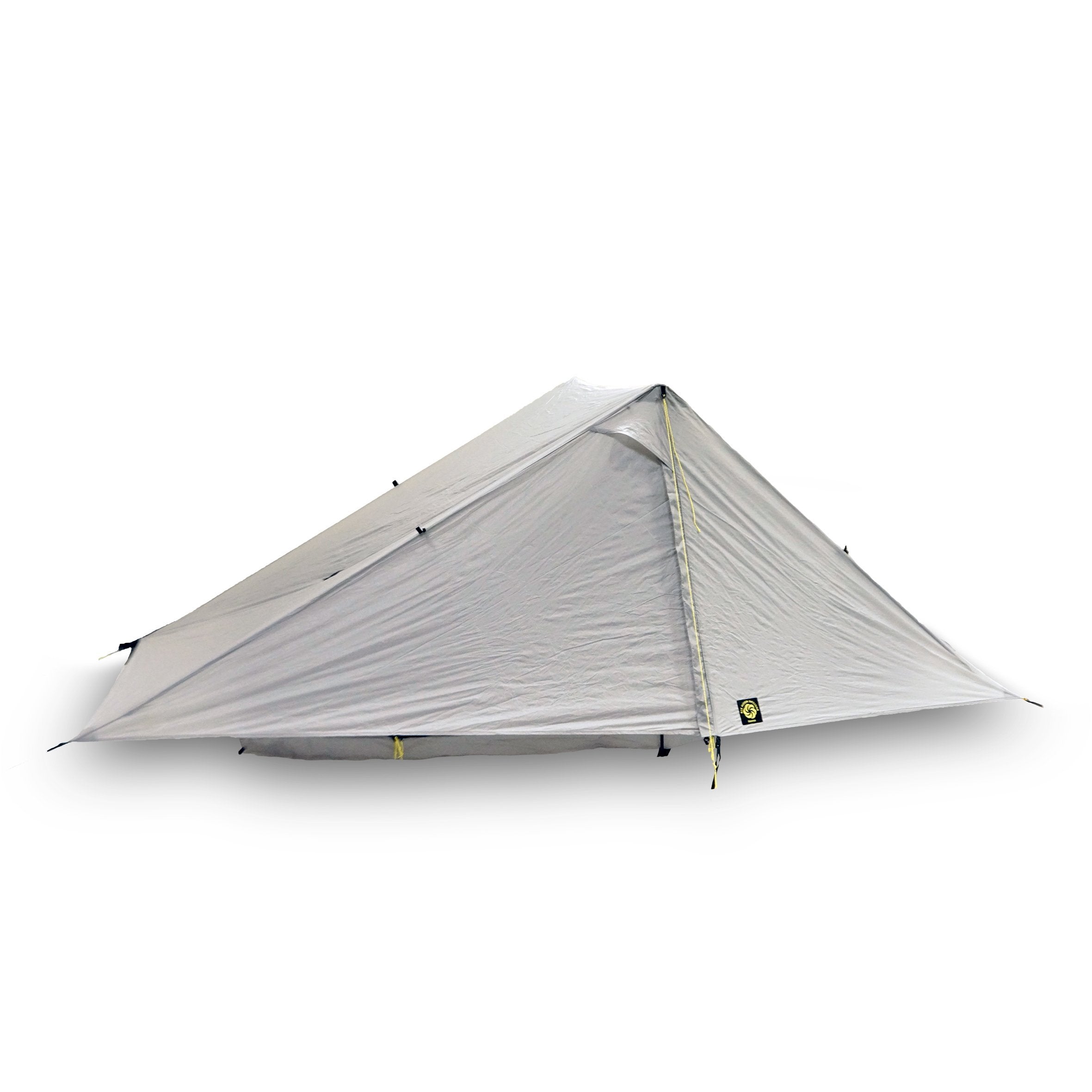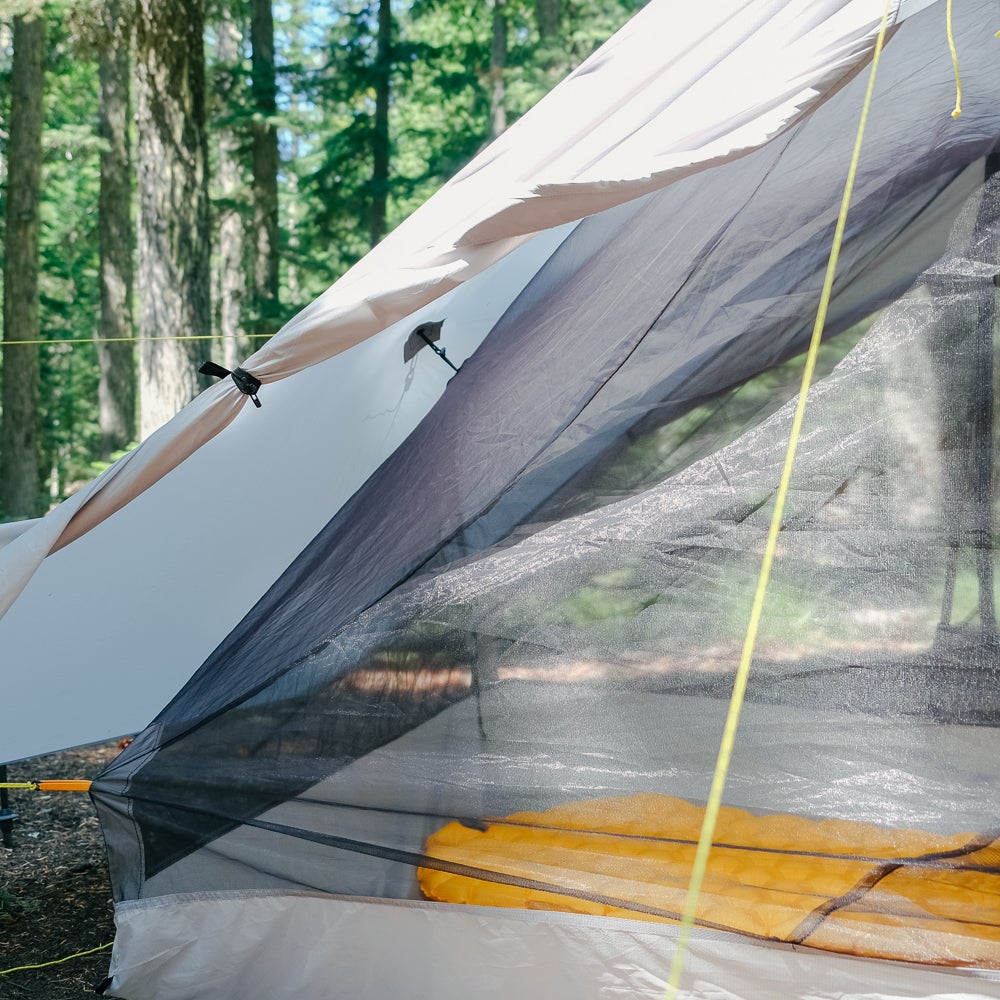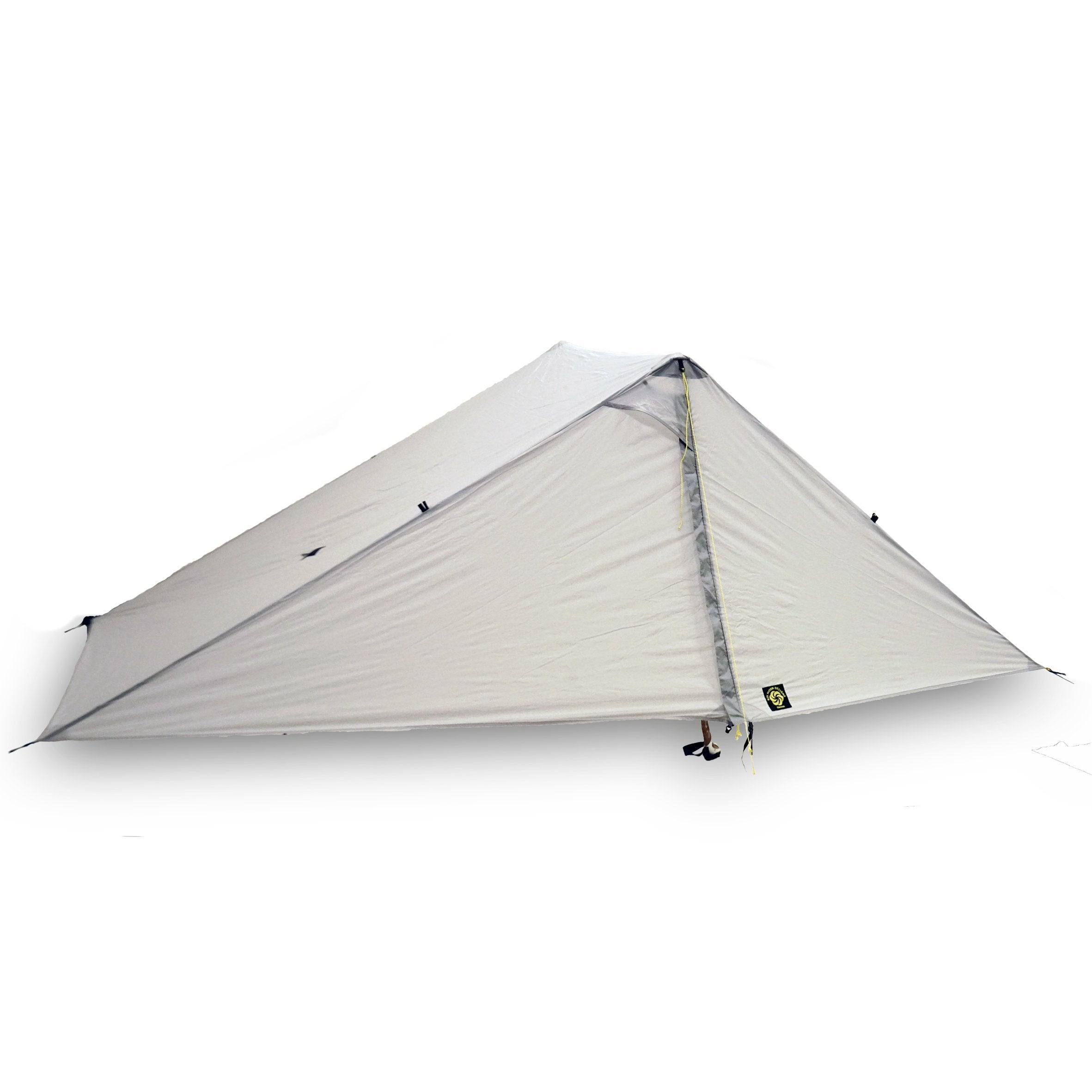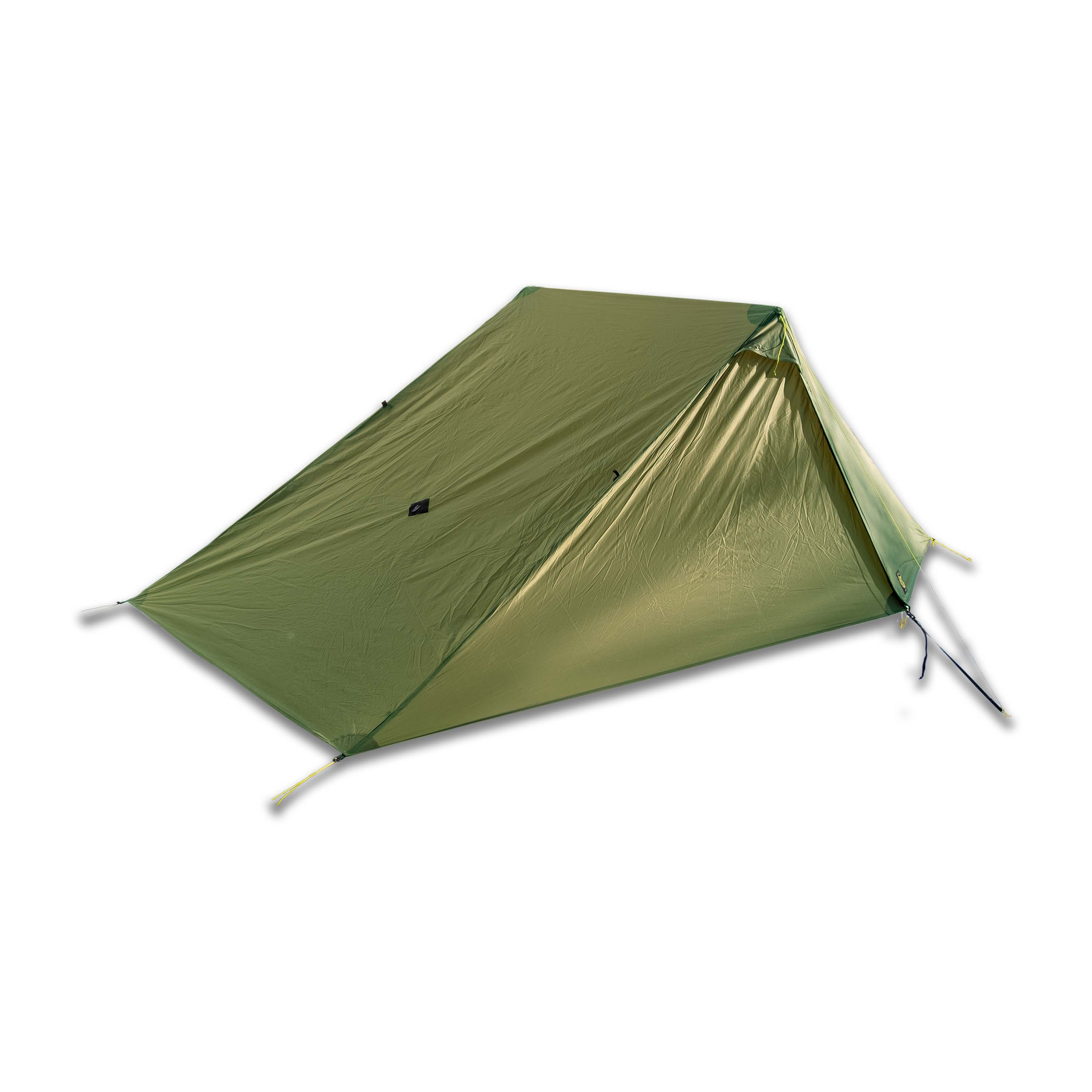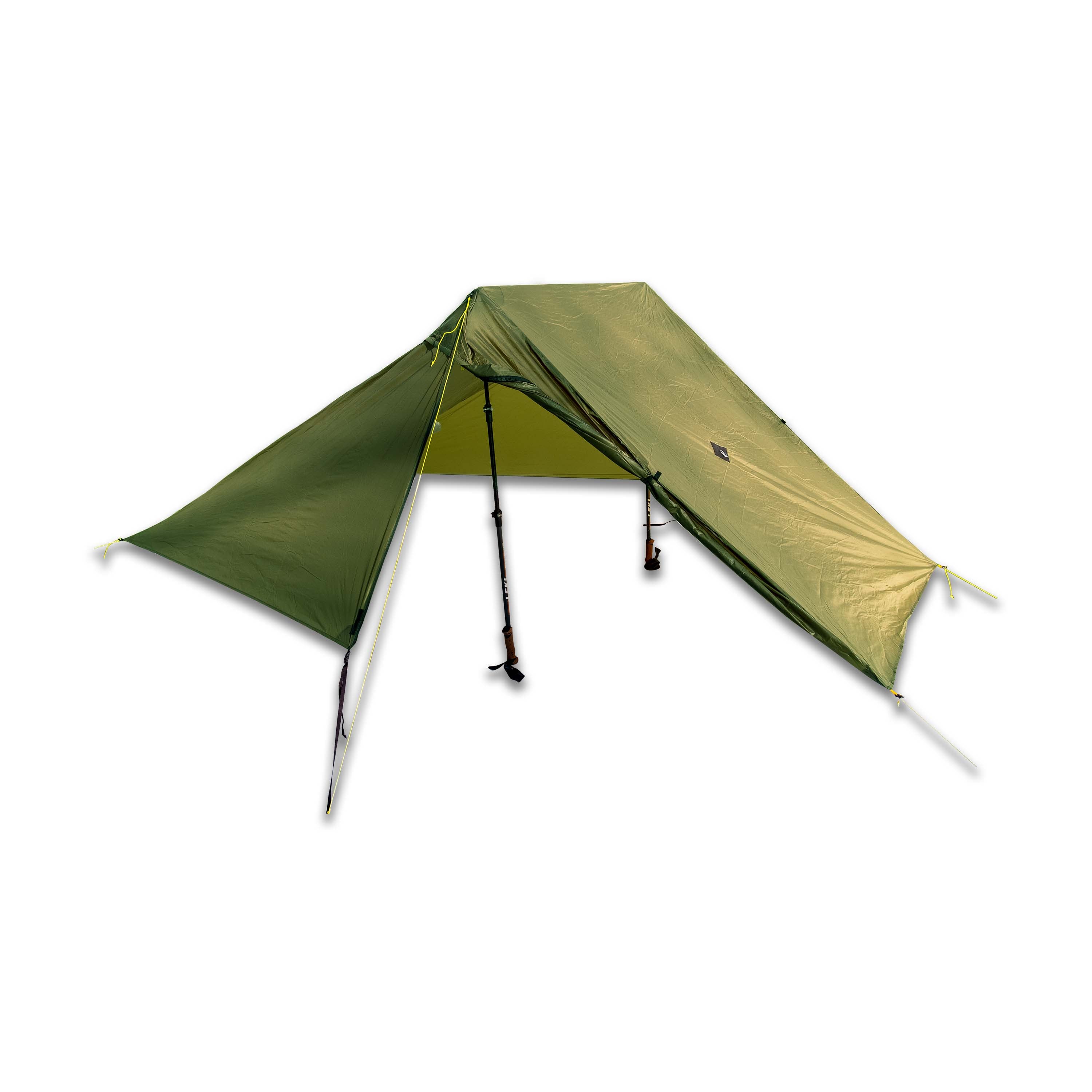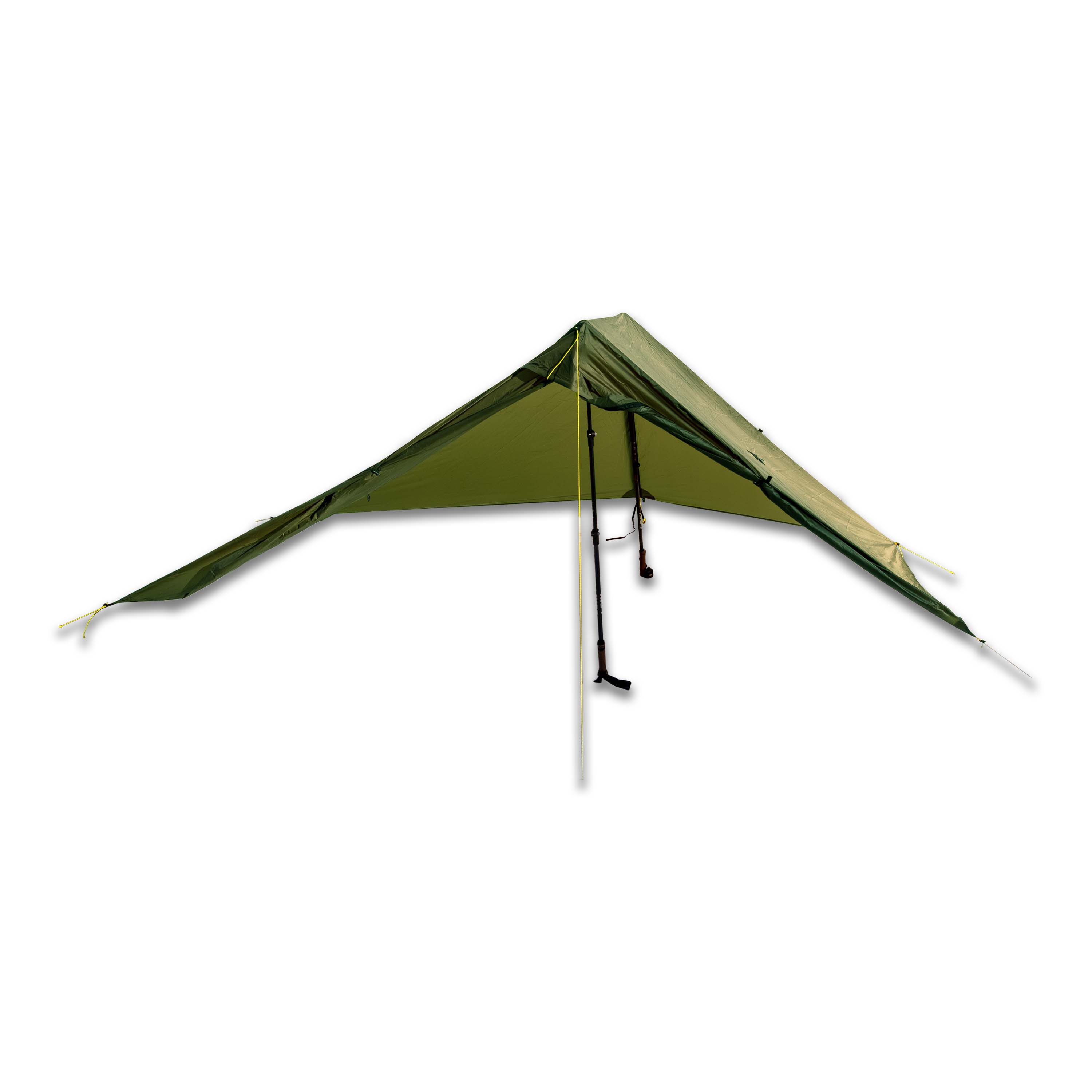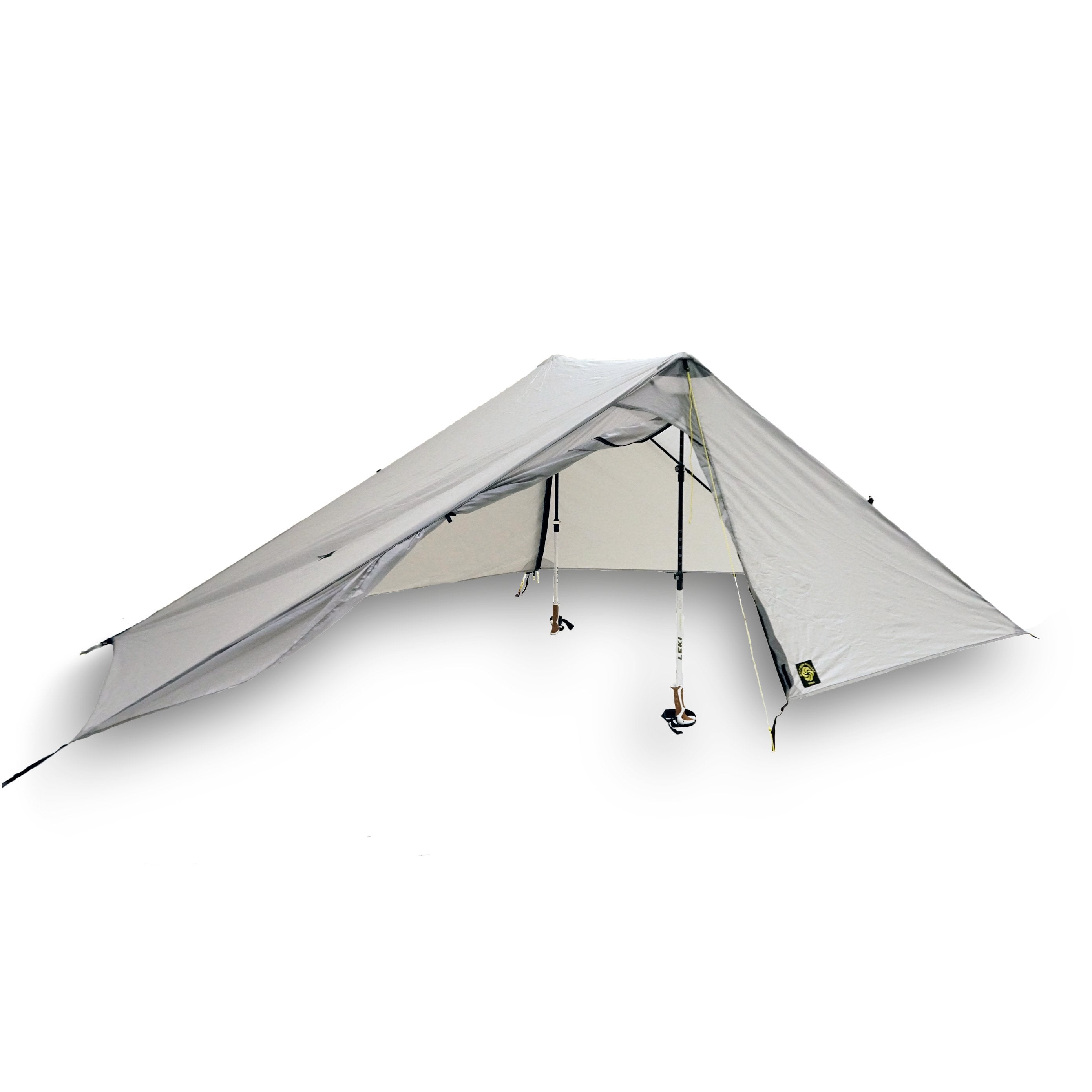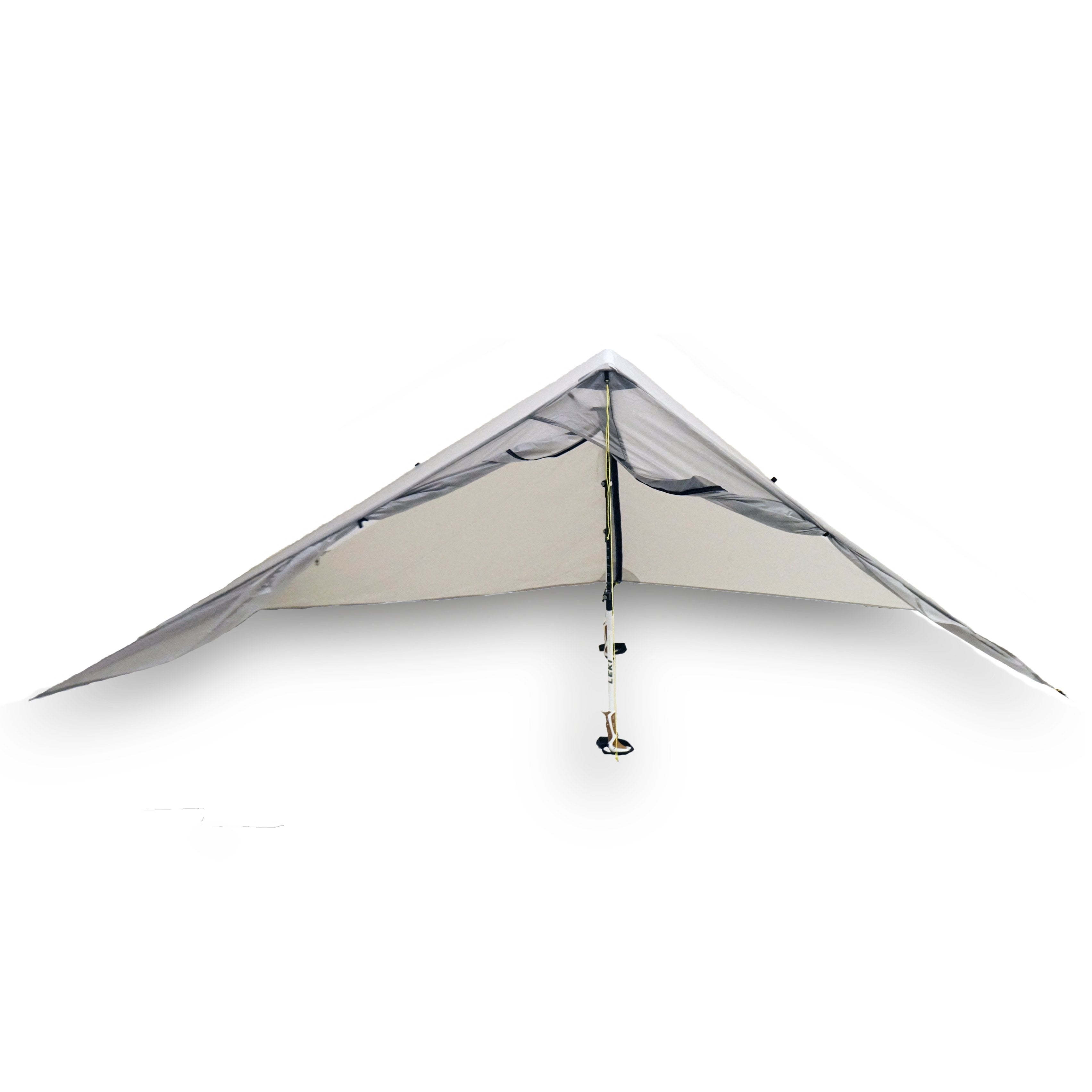 Haven Ultralight Tent
The Haven Ultralight Tent now includes the Haven Tarp and the Haven NetTent, formerly called the Haven Bundle.
2 Person Tent | Best for:
Triple Crown Trails
Wet or Buggy Conditions
Tall Hikers
---
Pickup available at 8250 Southwest Nimbus Avenue
Usually ready in 24 hours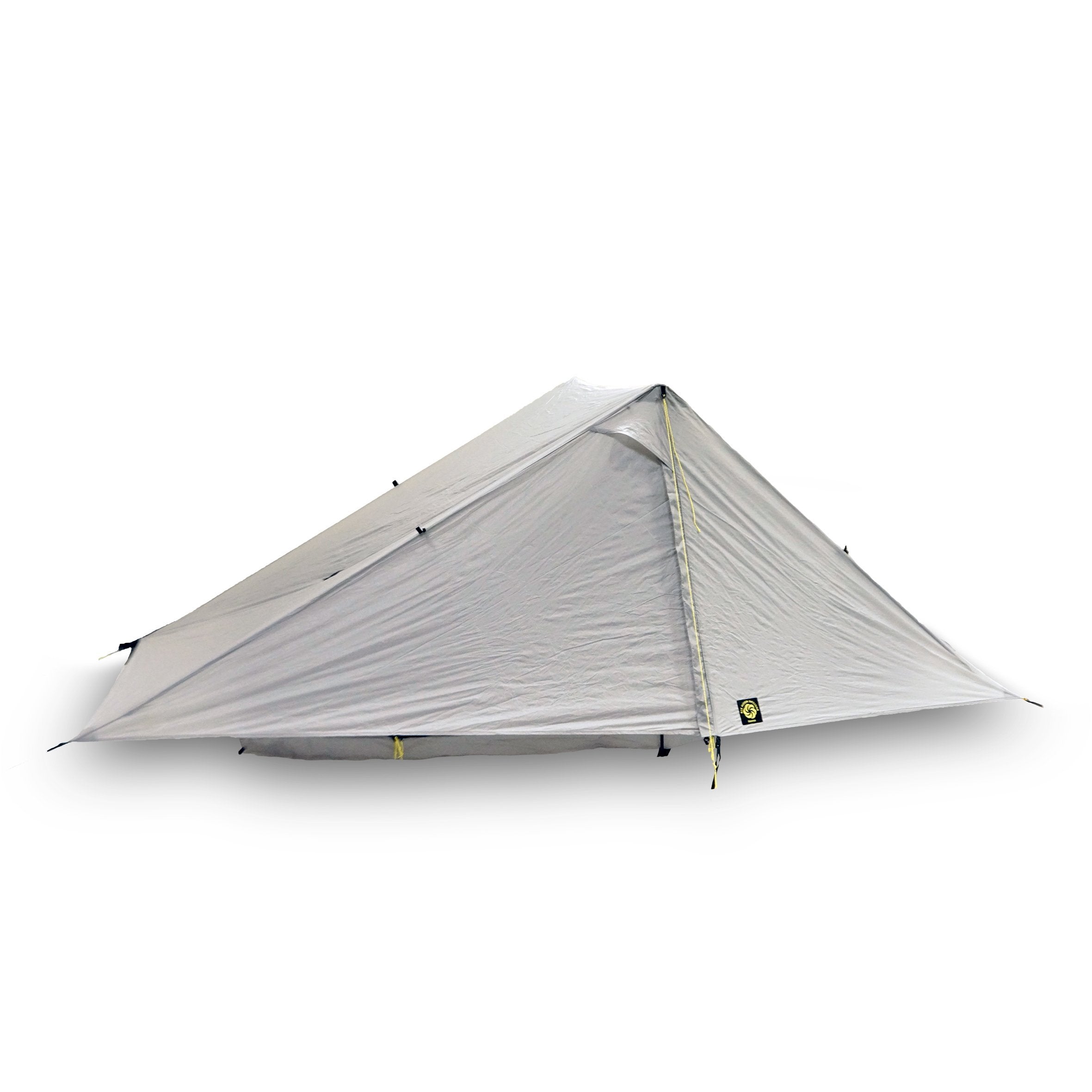 Haven Ultralight Tent
Gray
8250 Southwest Nimbus Avenue
8250 Southwest Nimbus Avenue
Beaverton OR 97008
United States
5034302303
⭐⭐⭐⭐⭐ Great Tent!
"Perfect compromise between weight and durability. Net tent has room for my partner and I plus our 50lb dog. So easy to set up and stays tight through windy arizona spring nights (40mph gusts). I set it up with the head facing a tree to use the central tie out that provides some extra headroom with the included utility cord. Being able to open both sides is huge. We can set up camp twice as fast and it feels much more spacious because of the double vestibule. Great work six moon!" - Philip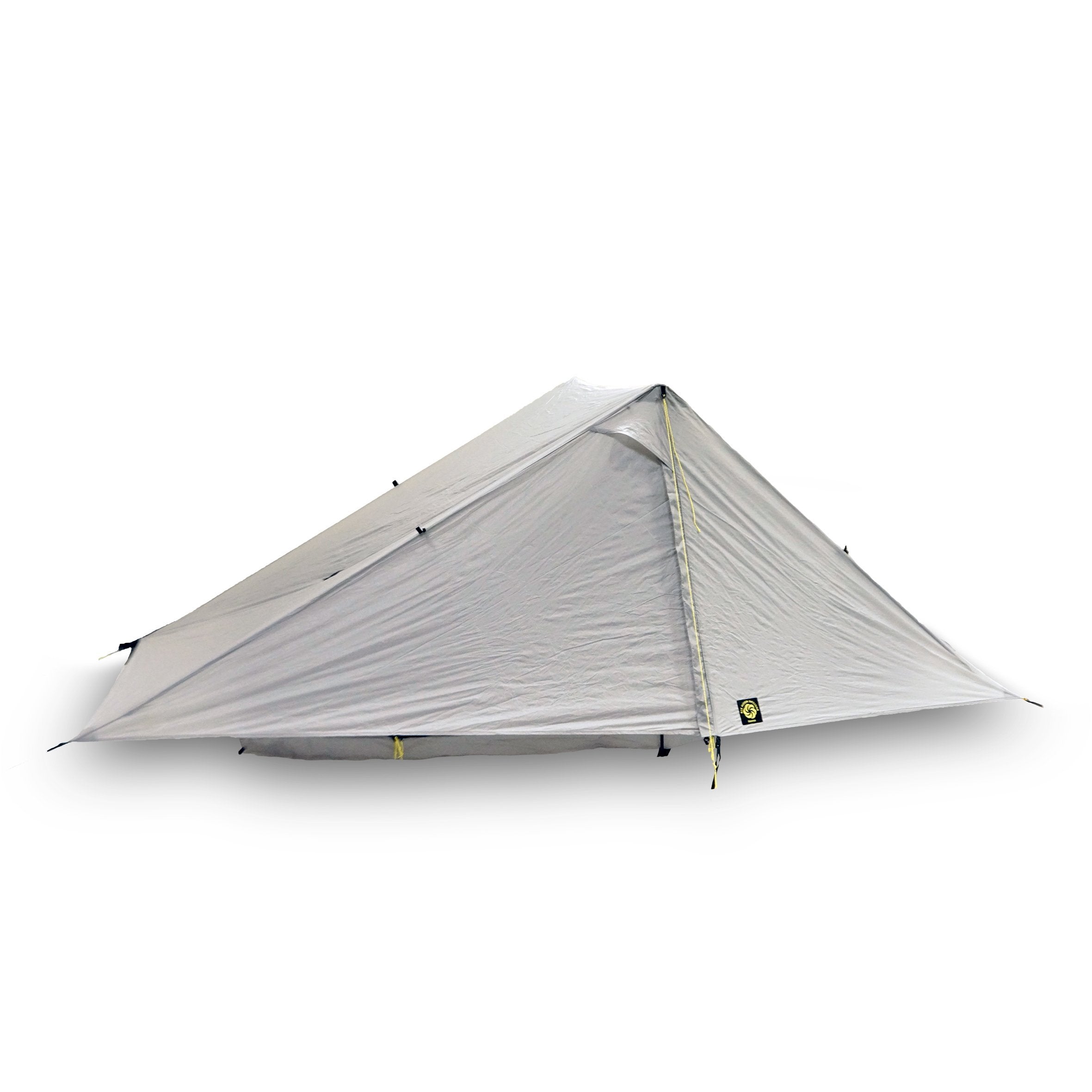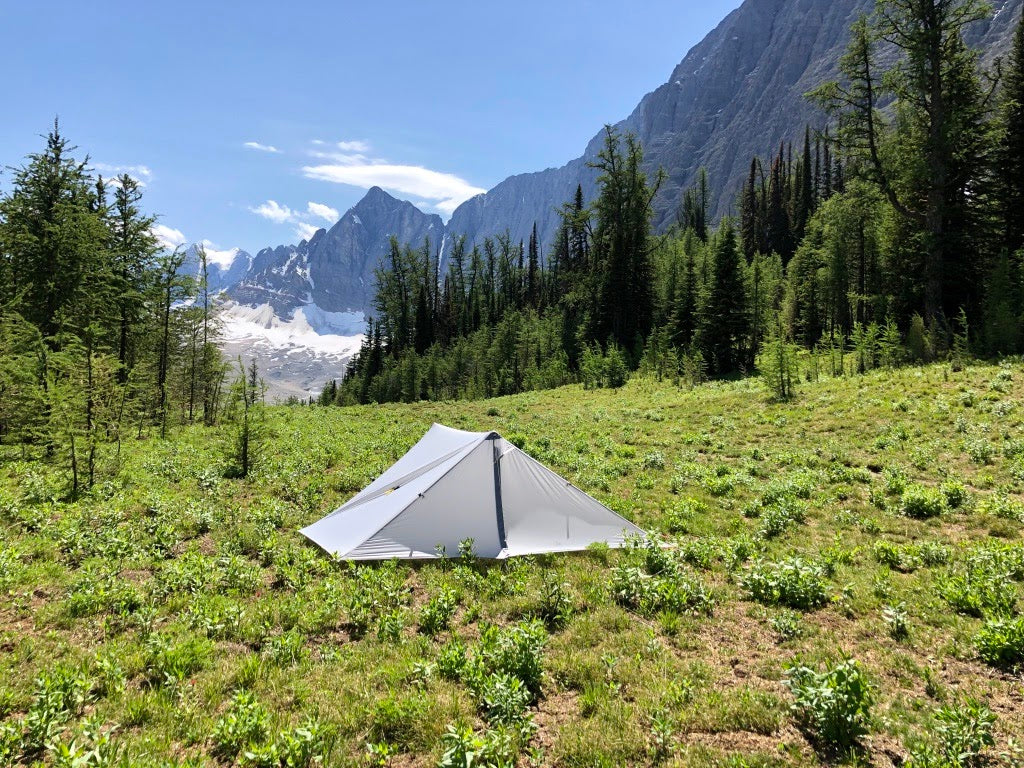 REQUIRES TWO POLES
34 OZ - 963 G Two-Person Backpacking Tent
The Haven is a shaped tent that is designed to provide the maximum amount of protection for minimum weight. Its dual-pole design with 48" (122 cm) wide canopy provides a tremendous amount of headroom. The wide canopy creates nearly vertical sidewalls. This, in turn, translates to more usable space within the tent and less of a chance of brushing up against the side walls. To create a perfect bundle, the Haven comes paired with the Haven NetTent to form a fully enclosed, two-person, double-walled shelter with a bathtub floor. 
*To completely repel water, shelters need to have sealer applied to the seams before use.
*Shelters including a seam sealing service may not ship immediately.
*Stakes and Support Poles Sold Separately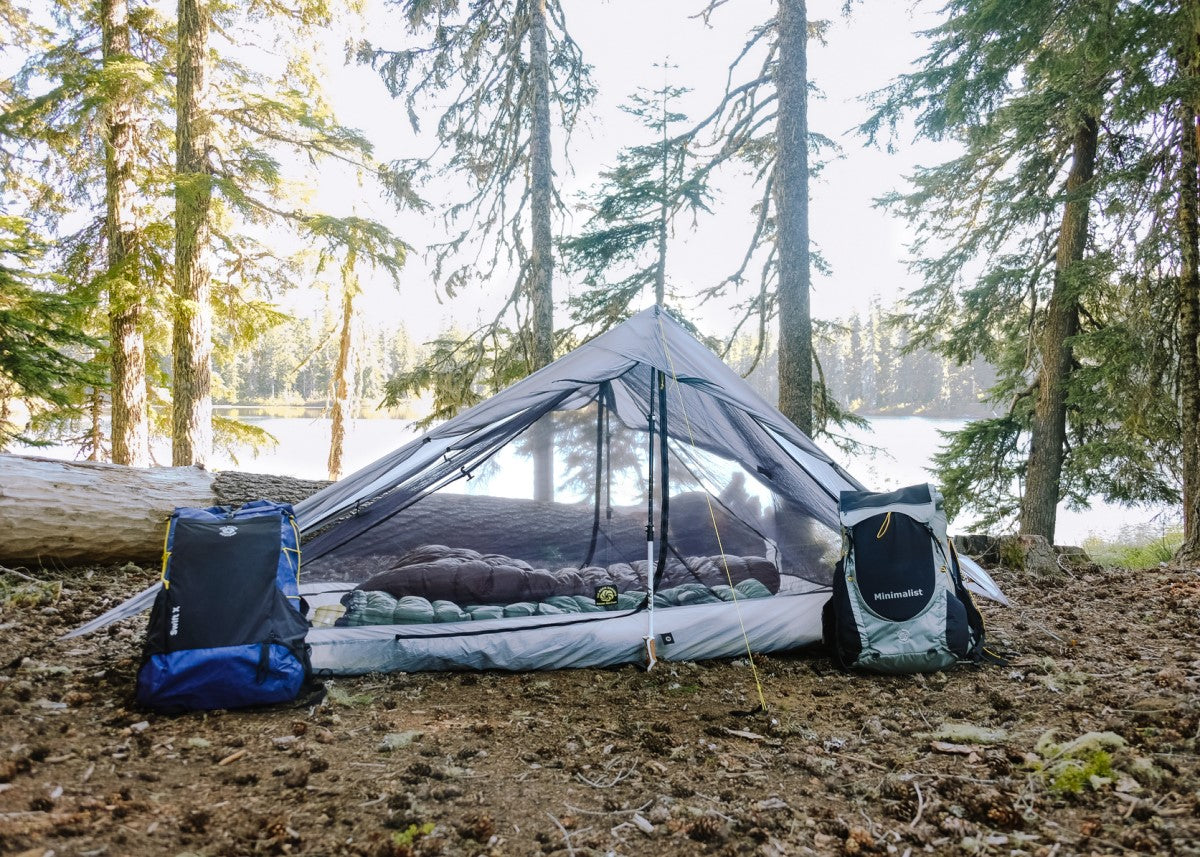 Design
The apex is offset slightly toward the head of the tent. This creates steeper walls at the head raising the canopy further from your face and sets the peak to the more natural position when sitting.
The Haven can be set up using your trekking poles or our optional carbon fiber poles. Dual tabs on either side of the canopy allow the Haven Tent to be hung from a line between two trees, eliminating the need for poles.
The Perfect Bundle
The Haven is designed to be mated with the Haven NetTent. Together they form a luxurious sized double-wall shelter at a mere 34 ounces.
Most tent / NetTent combos on the market today require the NetTent to be set up first, followed by the tent. Typically the poles are placed inside of the NetTent, making them easy to bump into during the middle of the night. This kind of setup makes it impossible to keep your NetTent dry when setting up or taking down your shelter in the rain.
The Haven / NetTent combo is designed so that the NetTent hangs from the tent. This configuration allows the tent to be set up first or taken down last under rainy conditions. Your NetTent will remain dry and safely secure in your pack.
Features
Full 360-degree protection allows this tent to provide enhanced security when compared to a traditional flat tent.
High Vent helps remove excess moisture build-up.
Dual Side Entrymakes entering and exiting easy.
Zipper Vestibule Closure makes opening and closing the vestibule a snap.
Easy Tensioning Adjustment makes keeping the tent taut easy to accomplish from the warmth of your sleeping bag. (Re-tension straps have been added to all tie out points.)
Floating Canopy allows the canopy to be set to different heights.
Floating Floor reduces floor stress and helps to minimize punctures from sharp objects.
Optimized Sleeping Area is oriented to maximize usable space, ventilation, and view. A peak height of 45 inches gives you plenty of headroom.
Dual Pole Support significantly improves headroom and interior space.
Color Coordinated Attachment Points for quick NetTent set-up. 
Canopy NetTent Connectors at Head and Foot
Ultralight Waterproof Canopy is made from high strength 20 denier Silicone Nylon.
Extremely Easy Setupin less than two minutes under any conditions.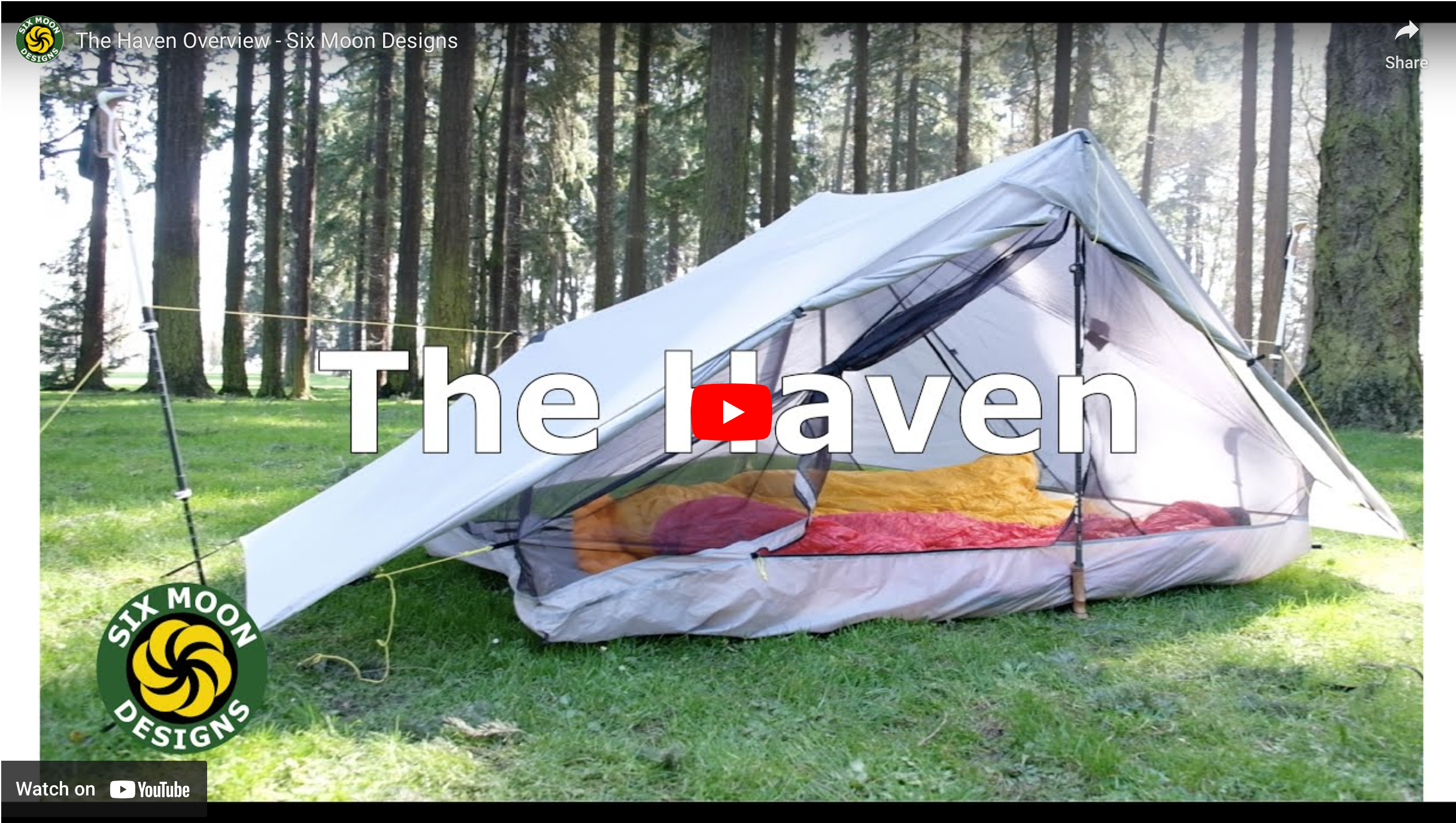 Ships With
Tarp, NetTent,Stuff Sacks, Guy lines
Pack Size Tarp
11" x 4.5" | 28 cm x 11 cm
Pack Size NetTent
12" x 4.5" | 30 cm x 11 cm
Frame
Two 45" | 114 cm Poles (sold separately)
This product is rated 4.8 of 5.0 stars.
It has received 40 reviews.
Beautiful tent but missing one tie out
Was hesitant to drop this kind of money on an ultralight tent but I think I will get a lot of good years out of it and it shipped quickly even with seam sealing. Went with the carbon fiber poles bc doggy so no trekking poles but these puppies are LIGHT. Writing this review because I just set it up for the first time and I'm missing a tie out (rope with tensioner) for one corner and I'd really like one sent to me! As Six Moons seems a fantastic company I'm not expecting it will be a problem and I'll be on the trail with my pups in no time!
The Haven net tent and tarp seems to be a good mix of ultralight while still being spacious and sturdy.
LOVE this tent system
Light enough for me to justify soloing with this spacious tent, the flexibility of the tarp and NetTent system is perfect for me. Easiest setup and take down of any tent I've seen or used. Comfortable sitting up and awesome to have two vestibules. It's so easy to shut this thing down if it is cold/wet/windy or open it up fully for air.
Packs small, too. Pics are from Yellowstone on Shoshone Lake.
Santa
I would be happy to review but Santa won't let me have it yet.
Bikepacking with Haven
My son and I used it on the CT with a Tyvek ground cloth and Boreas Bivies. It was easy to set up. I replaced the two door stakes with longer round aluminum stakes for improved holding. The 4 piece carbon poles are strong and incredibly light although they will bow a little on a tight pitch. It was very rainy and we stayed warm snd dry. This is a light and compact solution for weather protection for two. It would be luxurious for one but I would recommend a single tent or tarp for one. I was pleased with the quality, the quick turn around on ordering and the relatively low cost especially given the low weight.