Whenever anyone asks me what my favorite hike is near where I live in the PNW it's hard to know what to tell them. The PNW is so diverse and each ecosystem offers a different experience - from the coastal rainforest, the high alpine mountains, and then there's the high desert. It's sometimes hard to choose 1 favorite hike. I often point them to the most unique area to hike in the PNW which would be the Mount Saint Helens Loowit Trail.  This 30-mile circumnavigation of Mt St Helens should not be missed. It has everything you could ask for in a hike; stunning scenery, challenging terrain, and a walk through the blast zone to witness first-hand the incredible force of nature.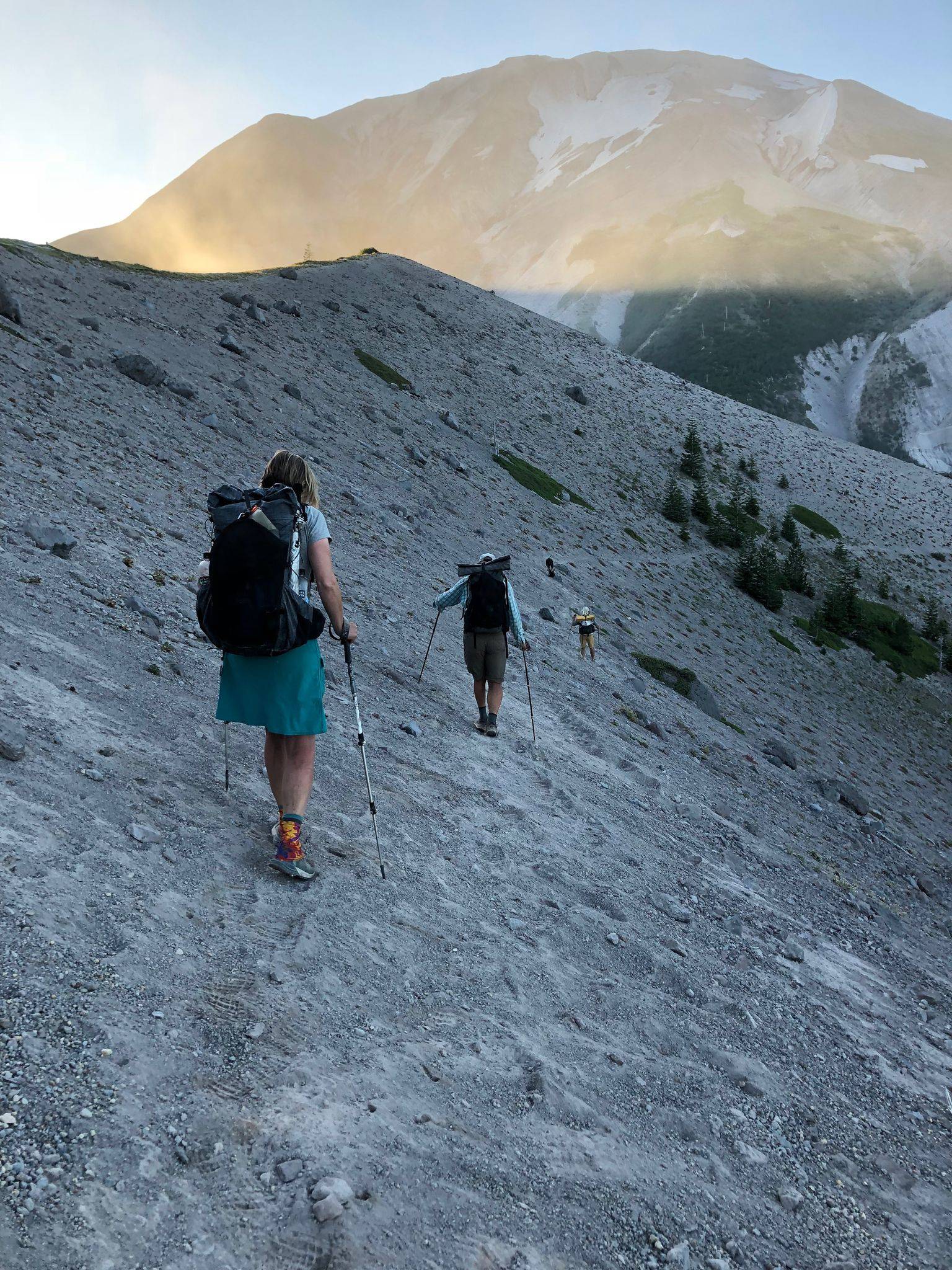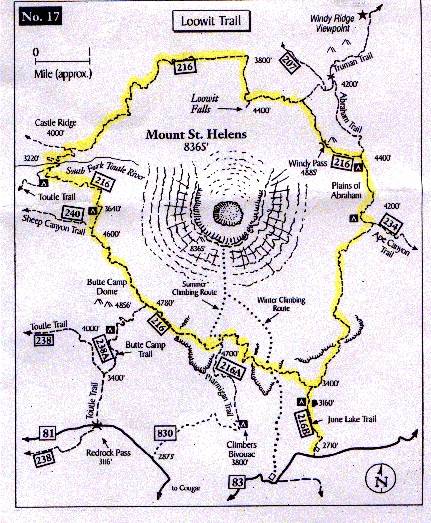 Length 30 miles (+ a few extra miles depending on where you start)
6,000' of elevation change
Typical time for the hike 1-2 days
Note there is No Overnight Camping in the "Blast Zone"
Permits

NW Forest Pass

Self-issued Wilderness Permit

Recommended start points

Climbers Bivouac

June Lake Trail Head

Water

Limited Water sources along the hike.

 

Most streams are silty from glacial flour and ash, recommend using a prefilter or just use a chemical treatment like aquamira or similar chemical treatment

Exposure

Most of the trail is above tree line and exposed-sunblock and an umbrella like the silver shadow carbon highly recommended

Wind

At times the trail is very windy, a wind shirt is a great extra to pack along

Wash Outs

Toutle River and Sheep Canyon Wash outs can be very tricky, generally look for the ropes to descend and ascend these two spots

Navigation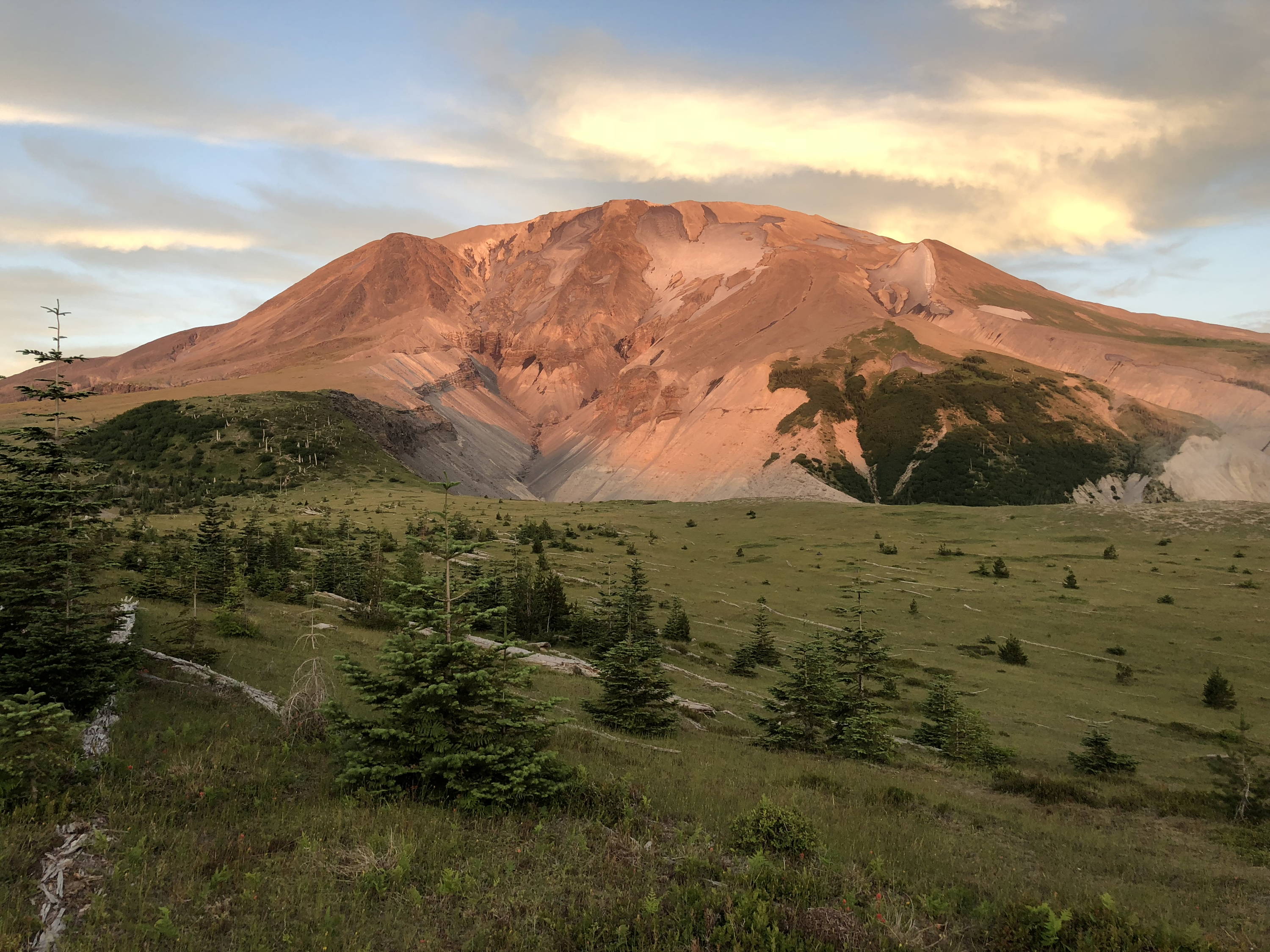 Other Considerations before you go:
Water
Even though this hike goes through many drainages, be aware that water is scarce especially if you hike into the later part of the summer.  Combine that with limited shade and heat reflection from volcanic rock and you might find yourself in a natural oven on this hike.  Make sure to have extra water carrying capacity and to fill up at reliable sources along the way to avoid suffering from thirst.
Technical Terrain/Hard Hiking
The terrain on this hike is technical, make sure you have sturdy footwear with a good sole.  There are numerous areas where you will walk over lava fields of sharp rocks and boulders.  Combine that with river crossings and pumice that works its way into your shoes all day and it can be a shoe destroyer if you are not careful.  Also, the Toutle canyon is a very long steep descent or ascent depending on what direction you choose to go, comprised of very fine sand, so be prepared for a long slog on shifting footings.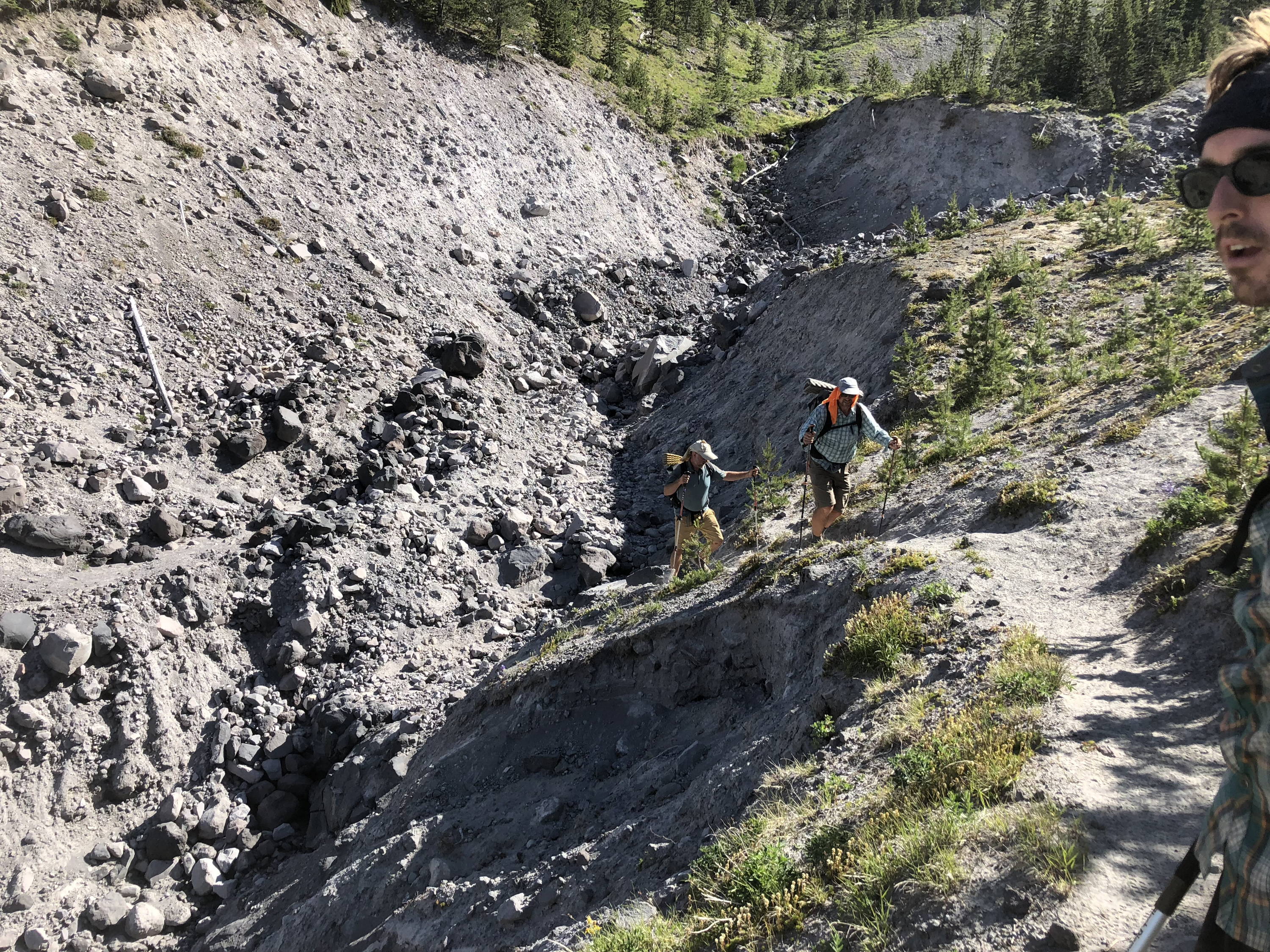 Protect the Resource
The entire mountain especially the "Blast Zone" is an active research area with long-term studies on how life is returning after the cataclysmic blast 40 years ago.  To ensure that no invasive species are brought into this unique area please make sure to clean your gear, shoes and clothing before doing this hike.
As always, we make sure to practice proper Leave No Trace techniques and follow the 7 principles.  Stay Safe and Happy Trails.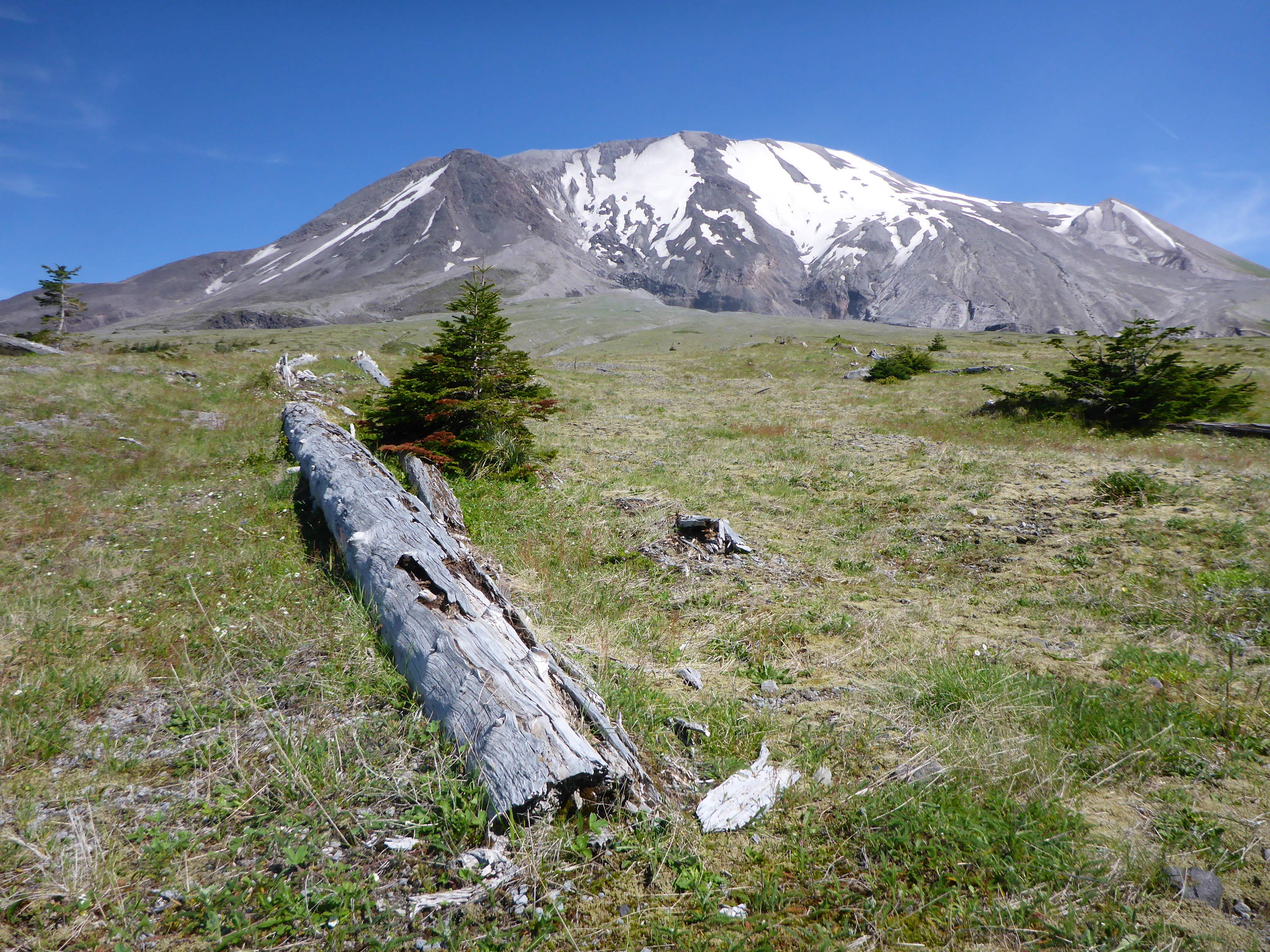 Words and photos by Whitney "Allgood" LaRuffa.