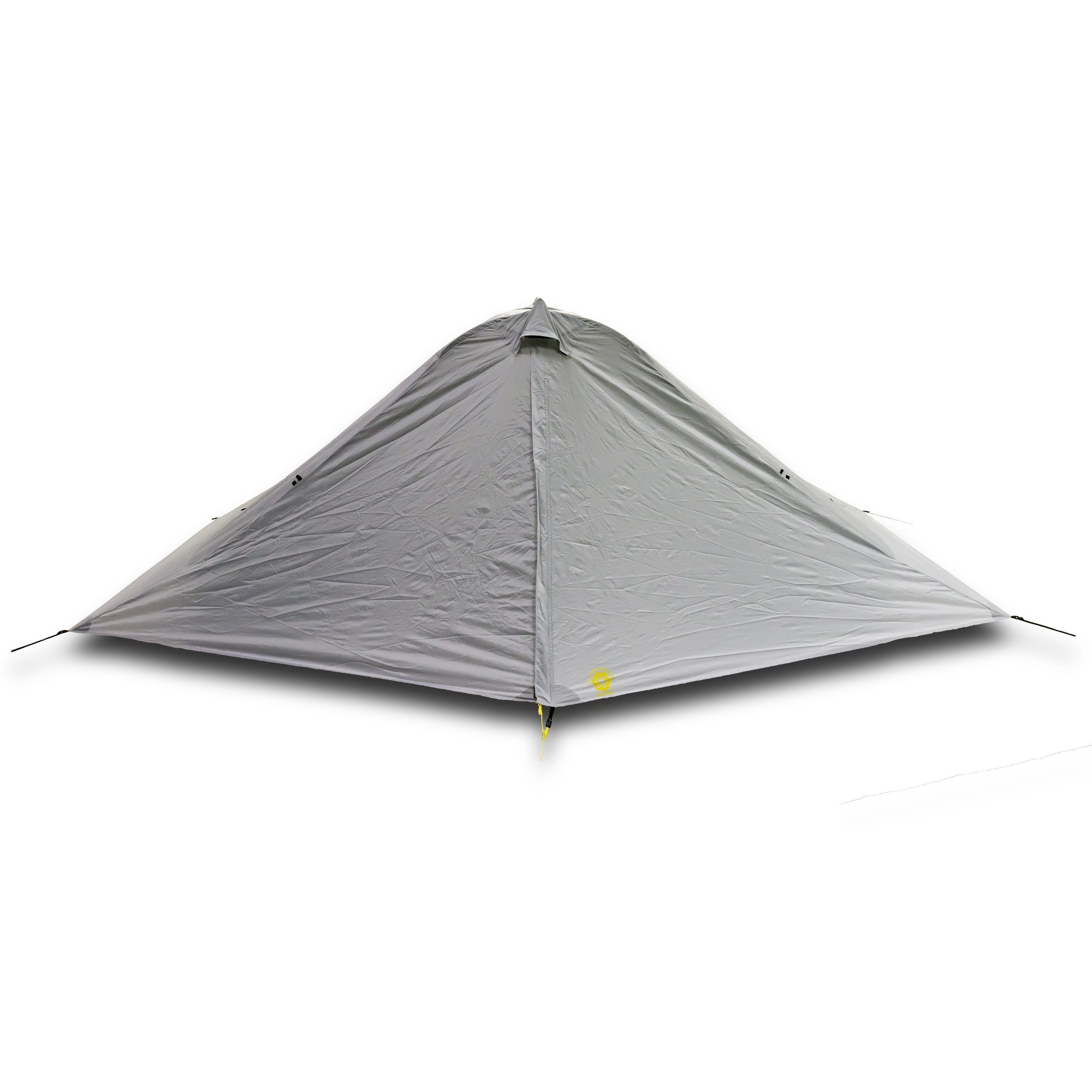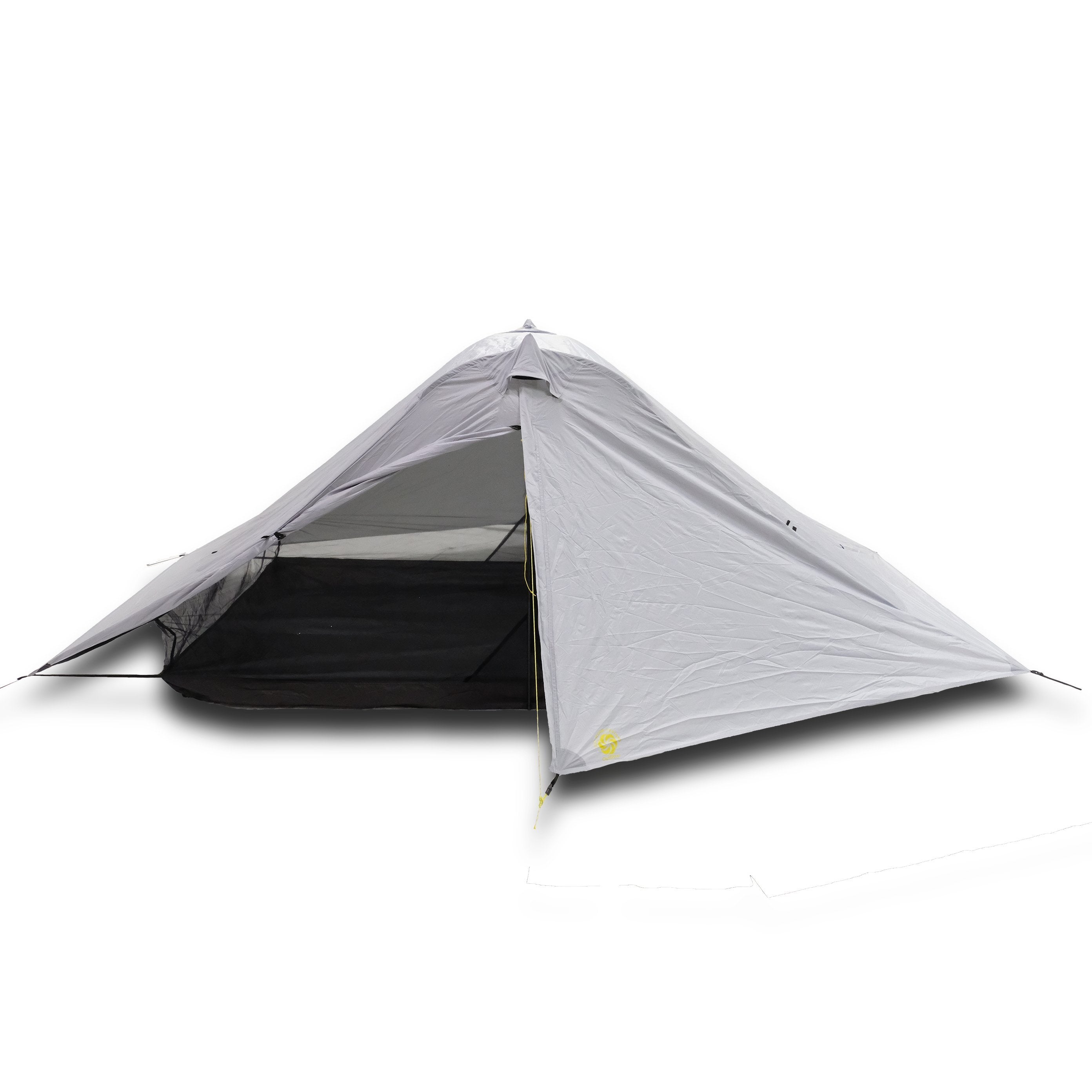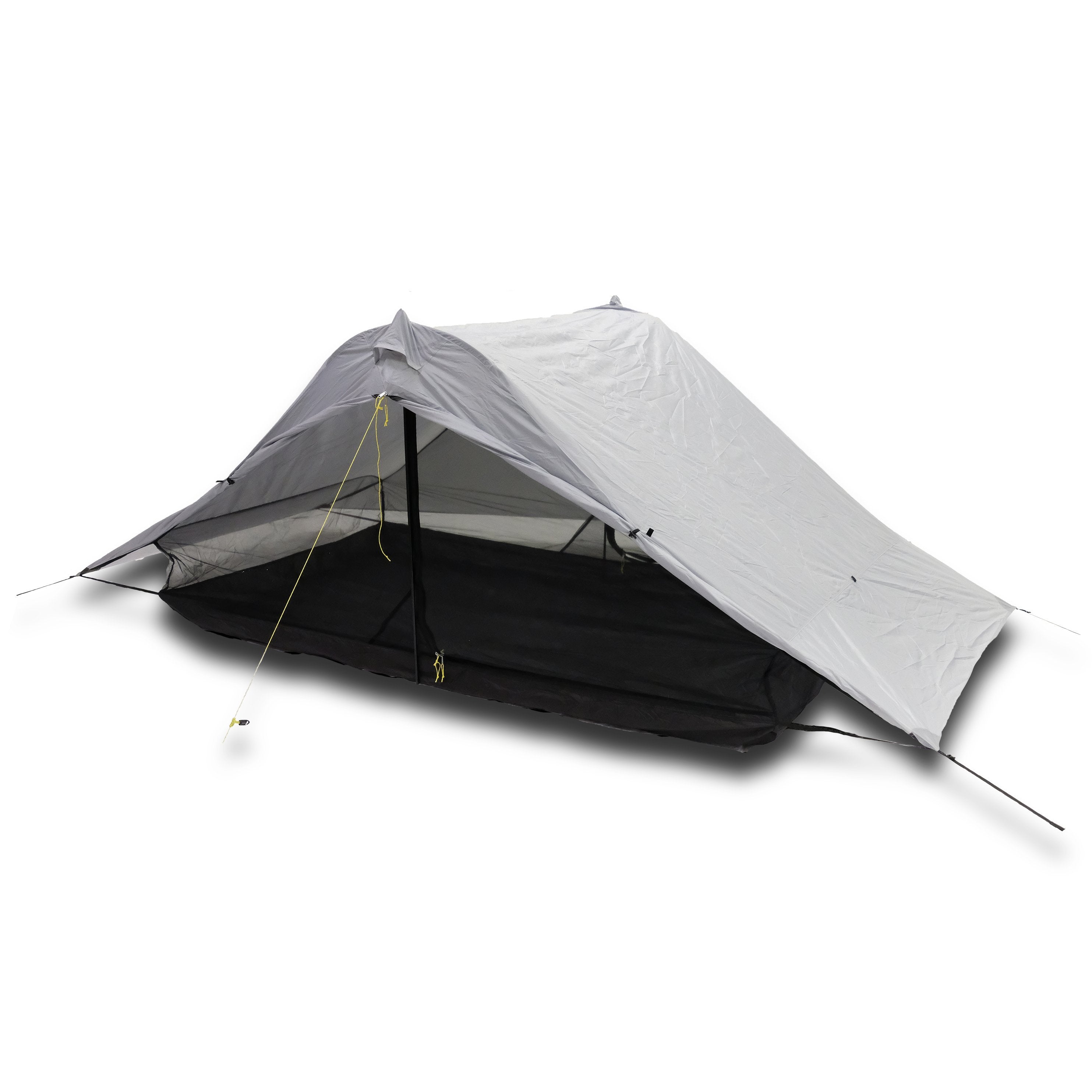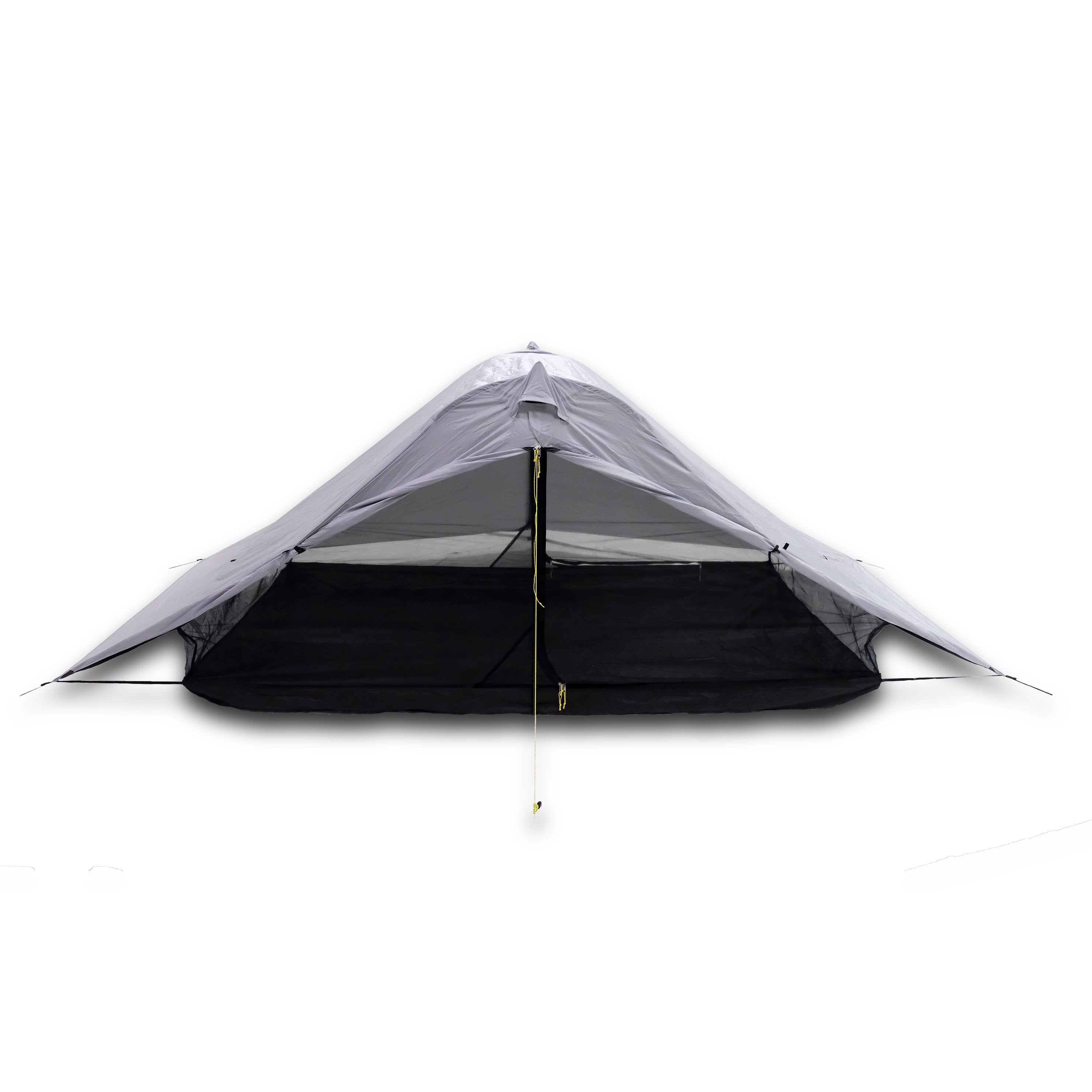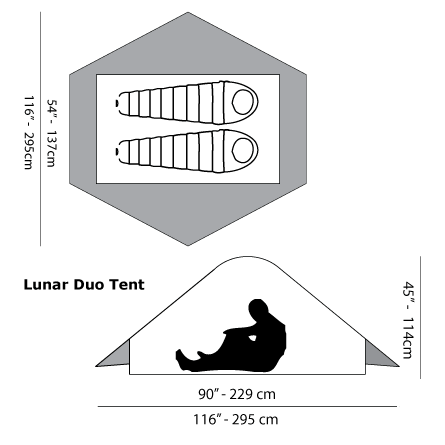 Lunar Duo Outfitter Hiking Tent
A cost effective 2 person shelter, meets the sweet spot of durability, weight and space.
2 Person Tent | Best for:
Couples
Hikers With Dogs
Rocky Terrain
---
Pickup available at 8250 Southwest Nimbus Avenue
Usually ready in 24 hours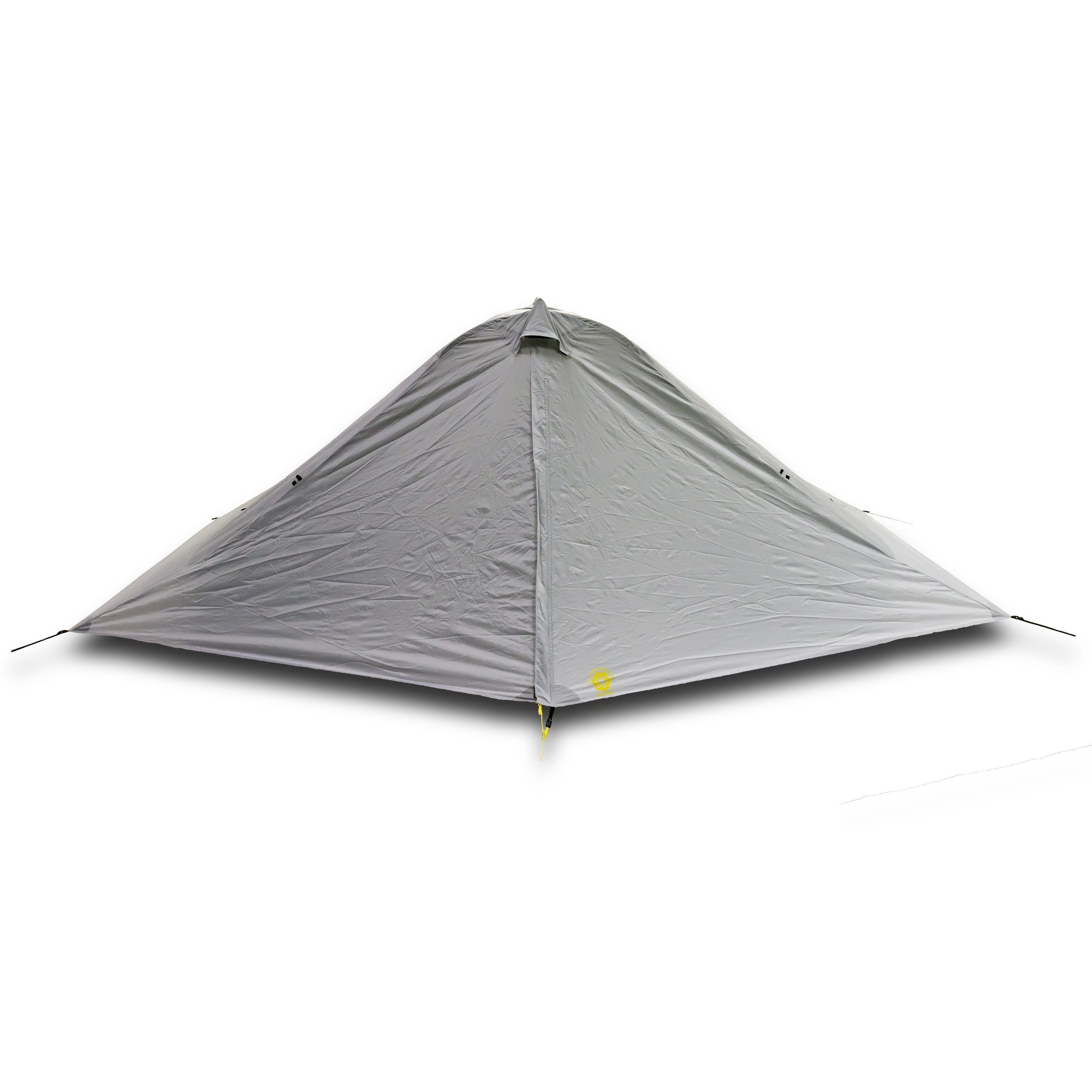 Lunar Duo Outfitter Hiking Tent
8250 Southwest Nimbus Avenue
8250 Southwest Nimbus Avenue
Beaverton OR 97008
United States
5034302303
⭐⭐⭐⭐⭐ Really is a two person tent
"I love this tent. I have the SMD Skyskape Scout already and love it for solo trips but needed something more roomy for 2 adults. The Lunar Duo has enough interior room for 2 23" pads and the vestibules are big enough for all of my gear (or a couple of dogs). The construction is superb! I'm 6'1" and have plenty of headroom and foot-room. Can't wait for the parks and trails to open back up so I can really test it out further." - James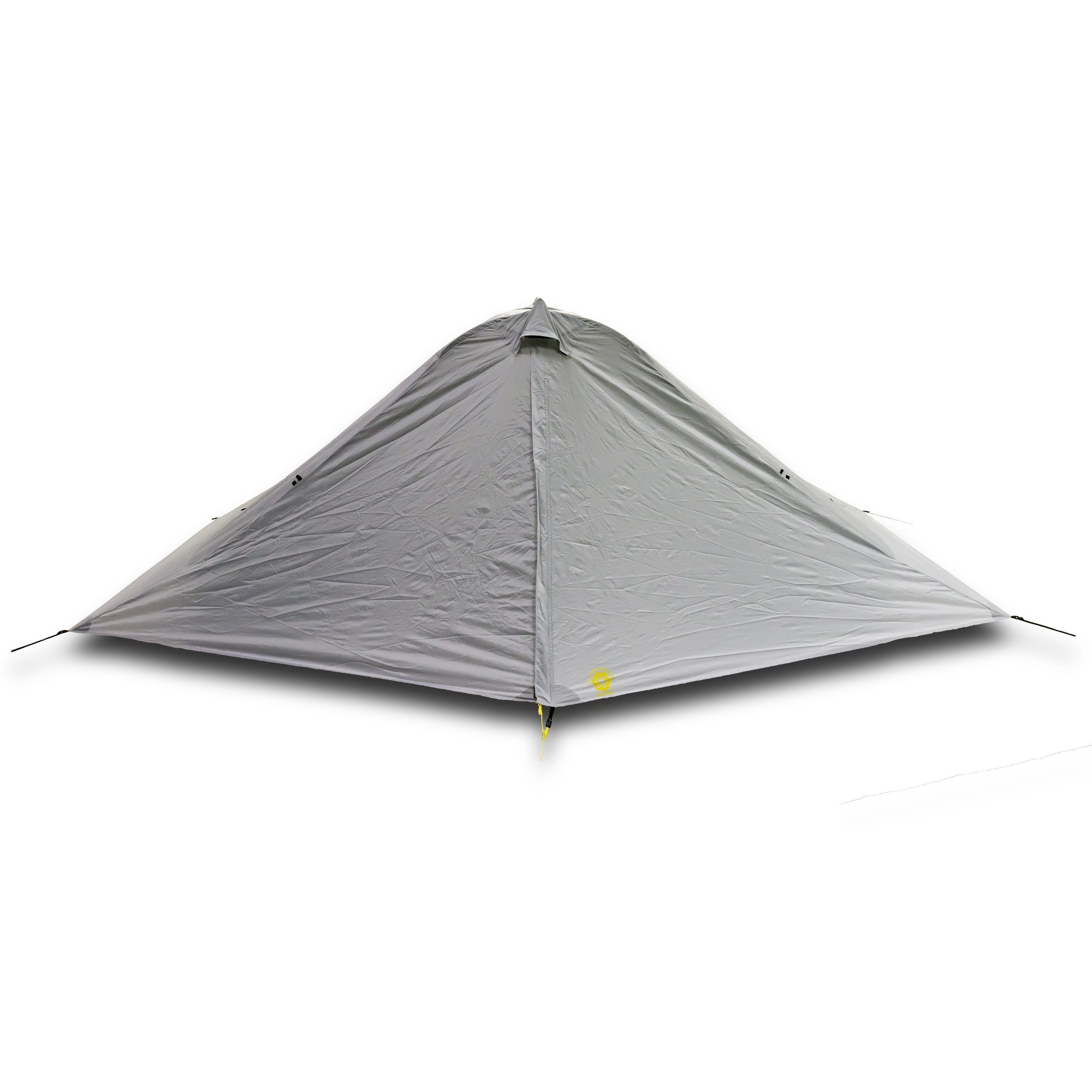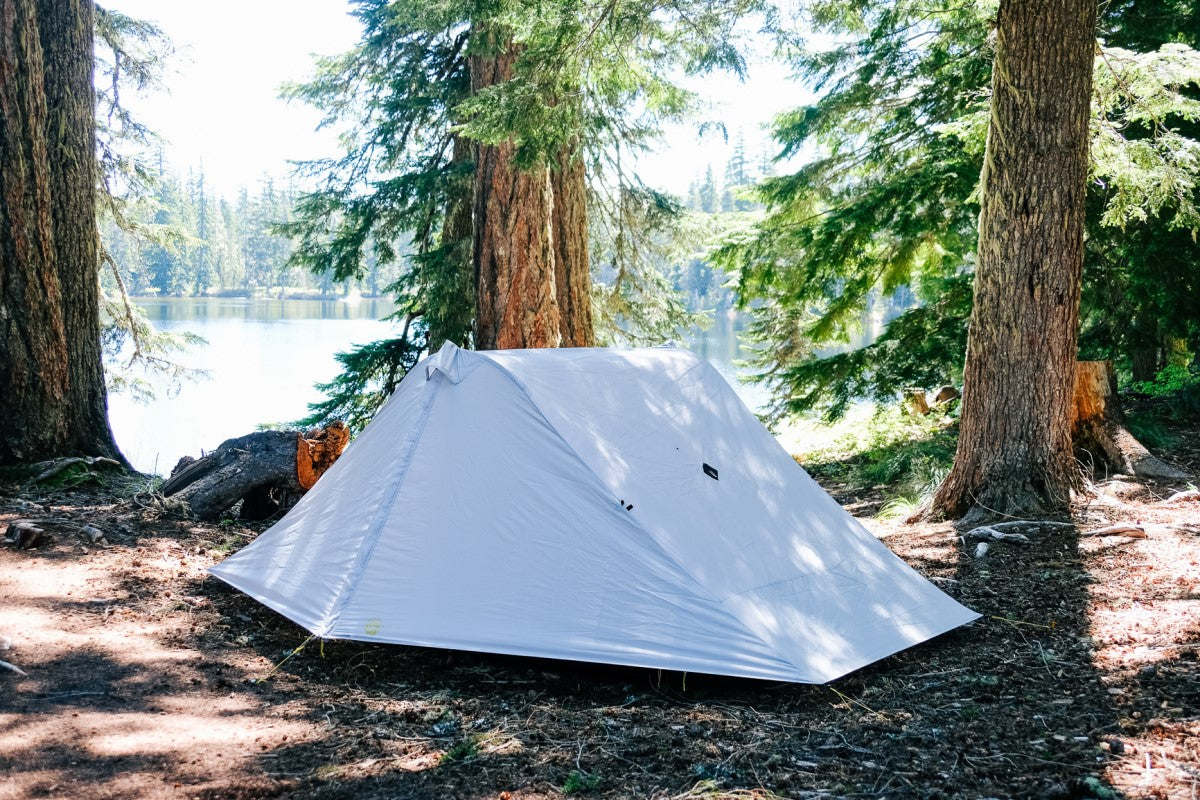 REQUIRES TWO POLES
57 oz - 1600 g Two Person Backpacking Tent
Spacious. Secure. Durable. The Lunar Duo – Outfitter is the perfect lightweight shelter at the perfect price.
The Lunar Duo – Outfitter provides the backcountry traveler with an unsurpassed amount of space, comfort, and durability at a low cost. Invite the gang over for a hand of cards – there's plenty of room. And with the durable 190T Polyester construction, you don't have to worry about Fido's claws causing any damage, so invite him along, too.
*To completely repel water, shelters need to have sealer applied to the seams before use.
*We do not offer Seam Sealing Service for our Skyscape Scout and Lunar Duo Outfitter. These shelters are made of 190T Polyurethane coated polyester that requires Gear Aid's Seam Grip Plus FC to seam seal.

*Stakes and Support Poles Sold Separately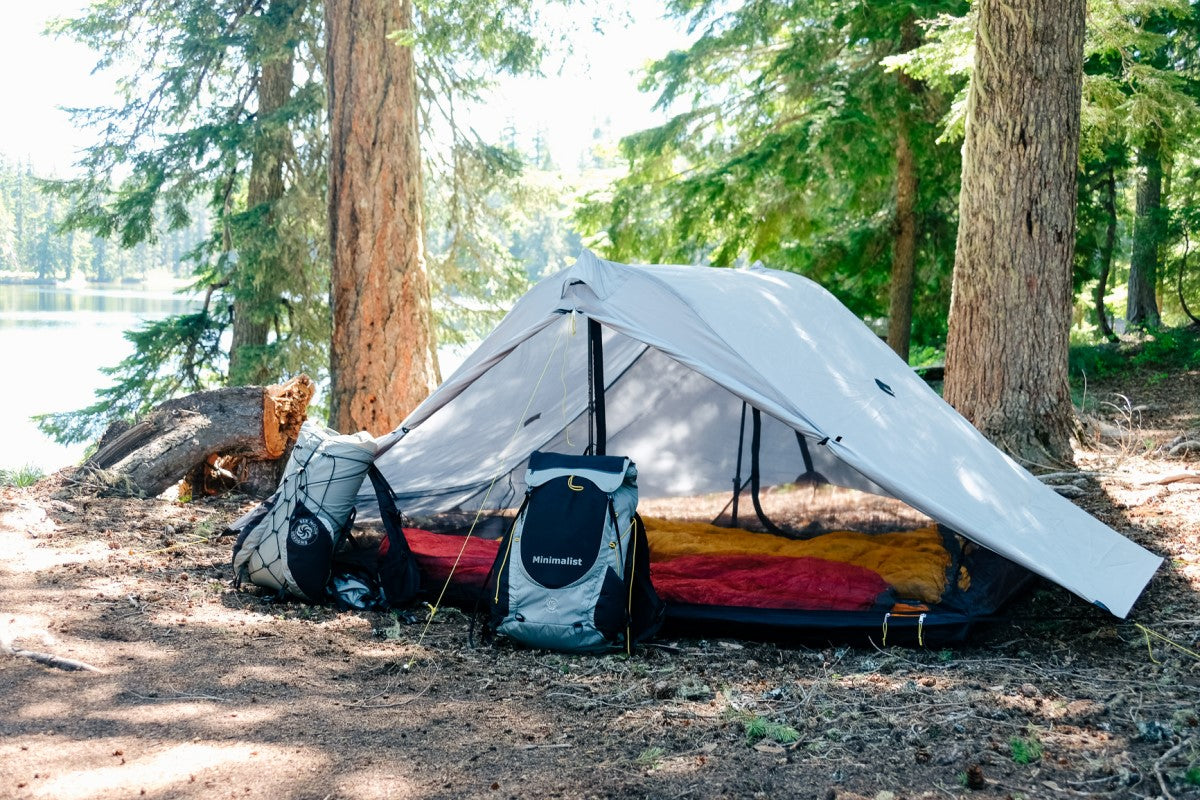 Design
Three Words Describe the Lunar Duo:
✓ Spacious
✓ Secure
✓ Ultralight
This tent is at home in a campground as much as a top a windswept ridge and large enough for four adults to sit and play a game of cards. No matter how bad the weather, you can batten down the hatches for a comfortable nights sleep. Lunar Duo offers no compromises despite the fact that it's less than half the weight of your traditional tent.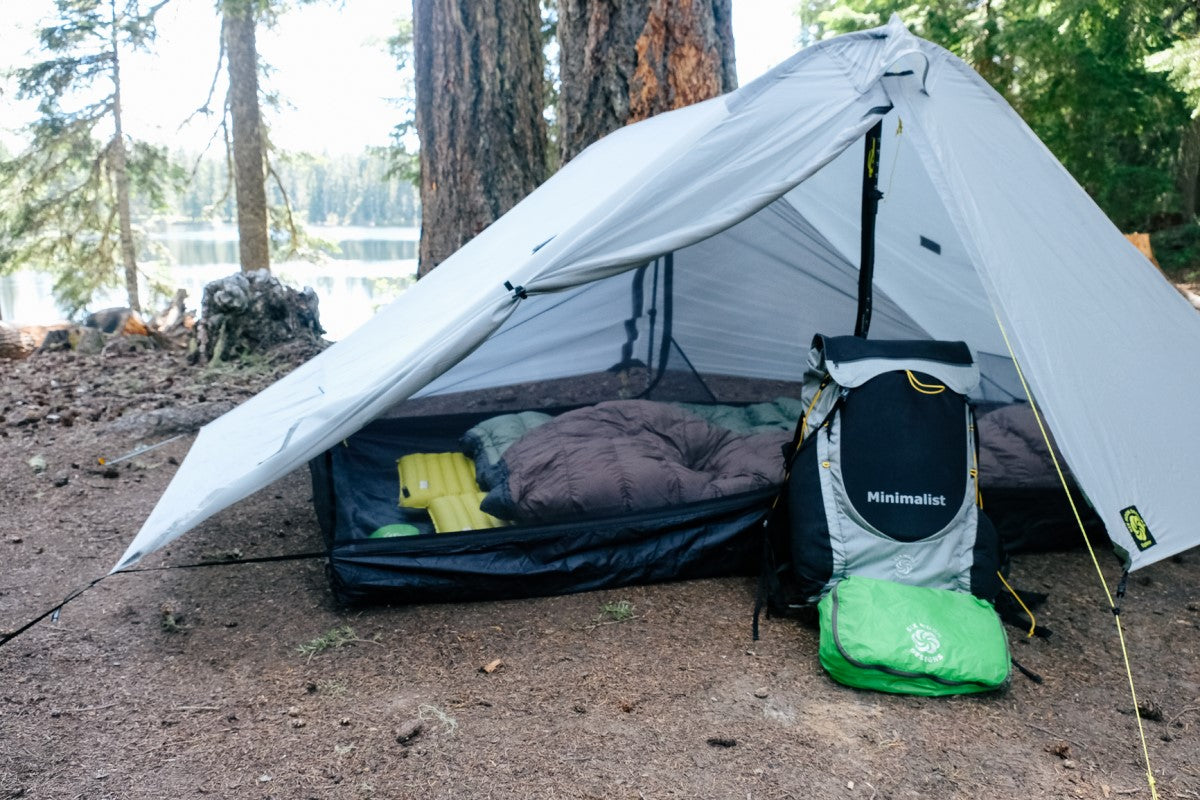 Construction
The Lunar Duo offers the most interior room of any tent in its class and weight range. Dual curved poles located on either side create a unique arched roof. Combined with a tent height of 45 inches and width of 54 inches leaves so much interior space you've got room to spare.
With dual oversize vestibules, each person has plenty of weatherproof storage for gear. The Lunar Duo's two vestibules can be deployed to multiple positions. When fully open, it provides maximum cross ventilation, keeping you cool and those pesky mosquitoes at bay. They can be raised or lowered, ensuring that you can achieve the optimum configuration for the weather you're likely to encounter. The Lunar Duo's vertical sidewalls prevent rain falling into the tent.
Like all our shelters it is designed to be pitched with adjustable trekking poles or with our fixed length aluminum or carbon fiber poles (sold separately).
Features
Dual Vestibules provides excellent gear protection.
High Vents minimize condensation formation.
Dual Entry ensures you have an available door.
Single Piece Bathtub Floor makes a more watertight floor.
Easy Tension Adjustment makes re-tension your tent easy.
Floating Canopy allows the canopy to be set to different heights.
Dual Hiking Pole Support
Dual Cargo Pockets.
Extremely Easy Setup in less than five minutes under any conditions.
Ships With
Tent, Stuff Sacks, Guy Lines
Weight
57 oz | 1600 g (Does not include stakes or poles)
Frame
Two 45" | 114 cm Poles (Not Included)
Inner Dimensions
90" x 54" | 228 cm x 137 cm
This product is rated 4.8 of 5.0 stars.
It has received 28 reviews.
Not Great For Colder Climates
Used this tent for the first time on a 30-40° Fahrenheit trip in Michigan. I wouldn't recommend this tent for colder trips as the condensation on the inside ended up dripping onto us at night. There is ventilation all around the bottom of the tent so that condensation will drip down and out, but that means you're not able to keep heat inside the tent as easily. It is very rain and wind proof though! It stormed on us all night and we kept dry aside from the condensation. So - I'll definitely use this for warmer trips! It's a great single layered, very light weight, easy to set up tent.
Huge bang for the buck!
This tent is plenty big for two people with a ton of headroom. Super simple to set up with a solid pitch, and seems to be pretty weather proof after a good seam sealing. Excellent choice for anyone looking to try out a non-freestanding tent that won't break your back or the bank!~
- 'Zombie'
Amazing Tent
I am about 2m tall and this is the tent we used for years all around europe. Got a replacement because of a faulty floor, fast and easy service, just amazing. Learn how you have to set it up and it will be a wonderful accomplice all year long.
Robust Tent
I like the more robust polyester fabric this tent comes with, it's alot like an older MH PCT2 backpacking tent I had that is just bomb proof. These poly tents can last decades. I've tested the Outfitter through the rains and snow we got here in Oregon last week and it's pretty watertight before seam sealing. I've sealed the seams and the only moisture inside now is condensation, which will happen a little in this tent. I'm a little confused about wether I should seal the seams that run all the way down the roof, that connect the roof and doors (I have not and it performs well). I bought this tent as an addition to my quiver, it'll be great to take when I have my children with me, or when the girlfriend wants more space. When I'm alone in the woods I have the 6MD Lunar Solo made with the Silnylon. Much lighter and smaller packing. But I would not trust the lunar solo camping in an exposed windy area, during an extended downpour, or with excited dog claws. The Outfitter will be my top choice for poor conditions, or when packing with a group in 2023.
Nice tent
Worked really well and. Packs nice