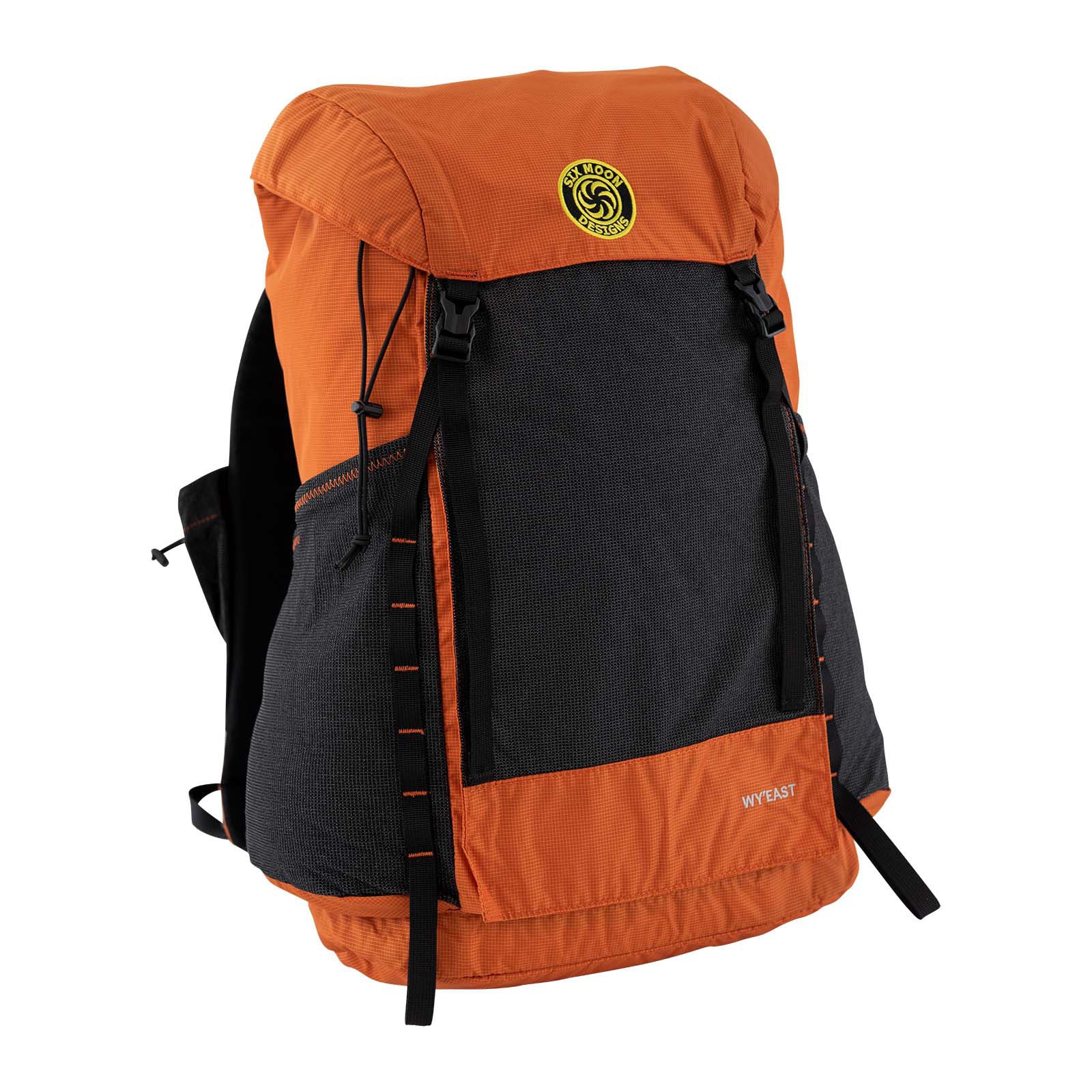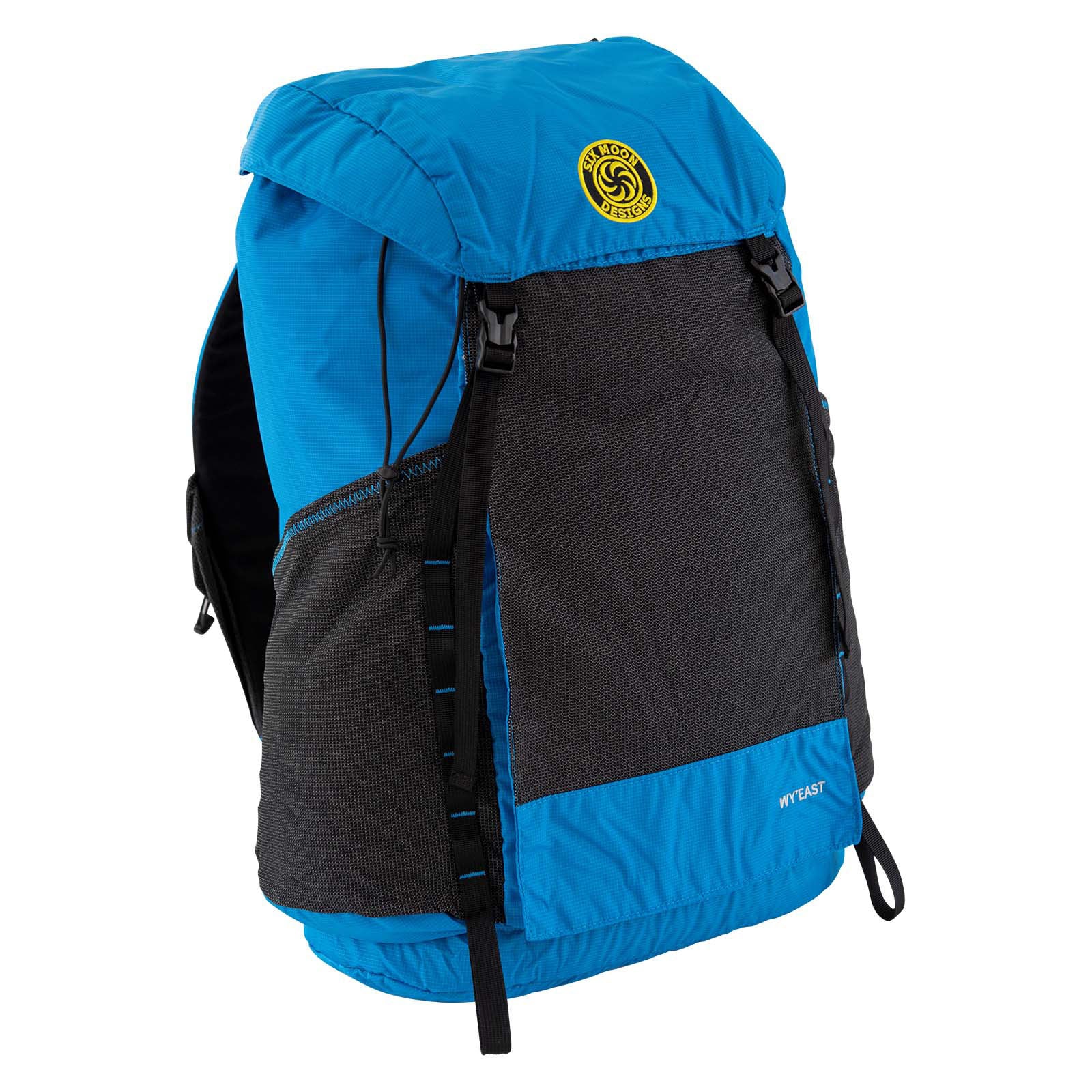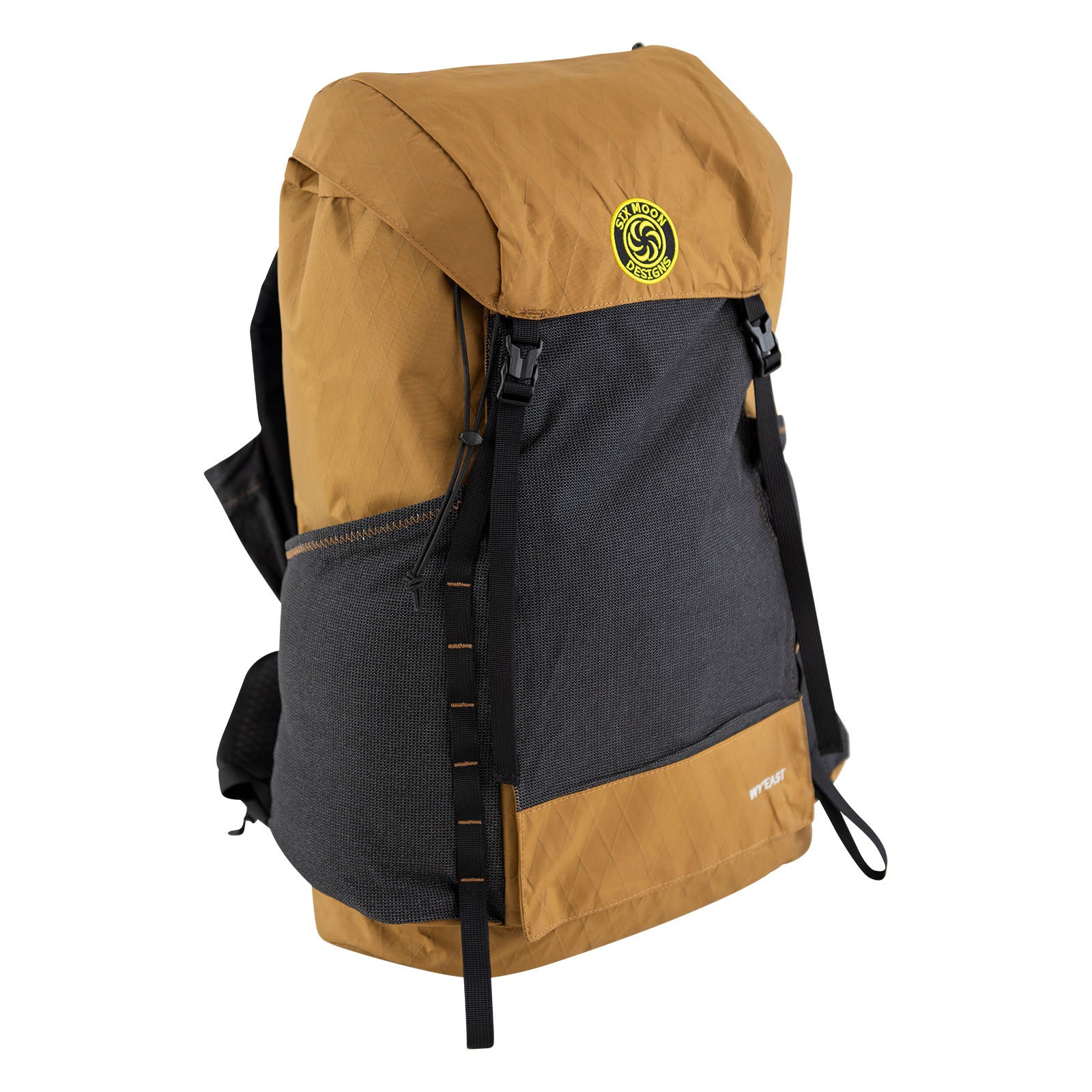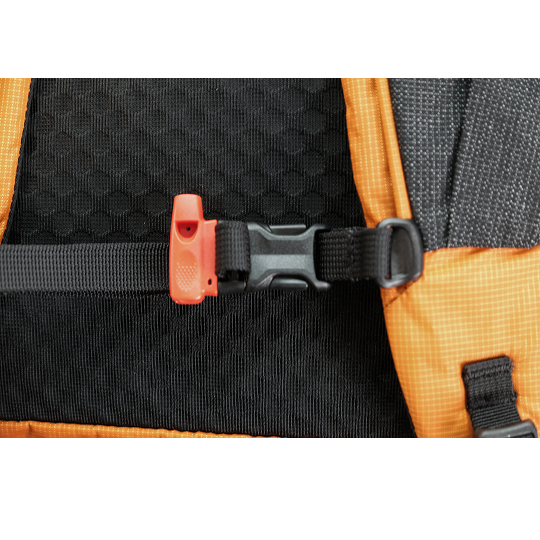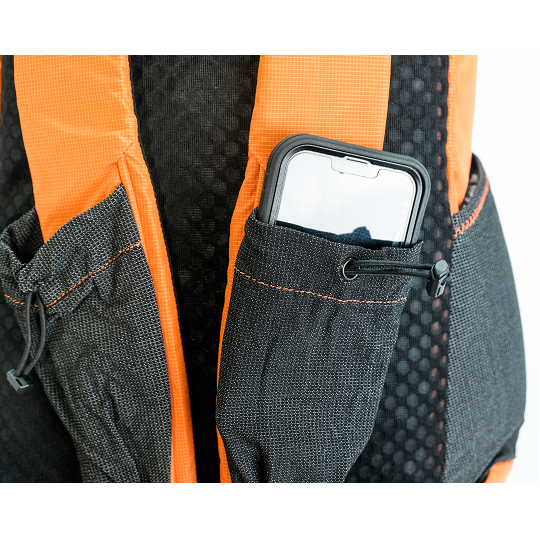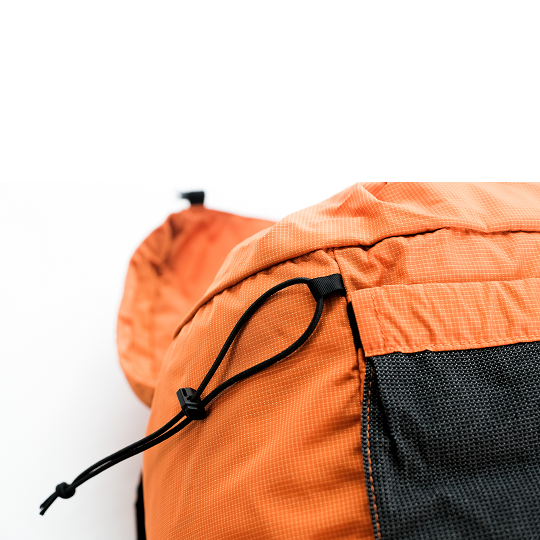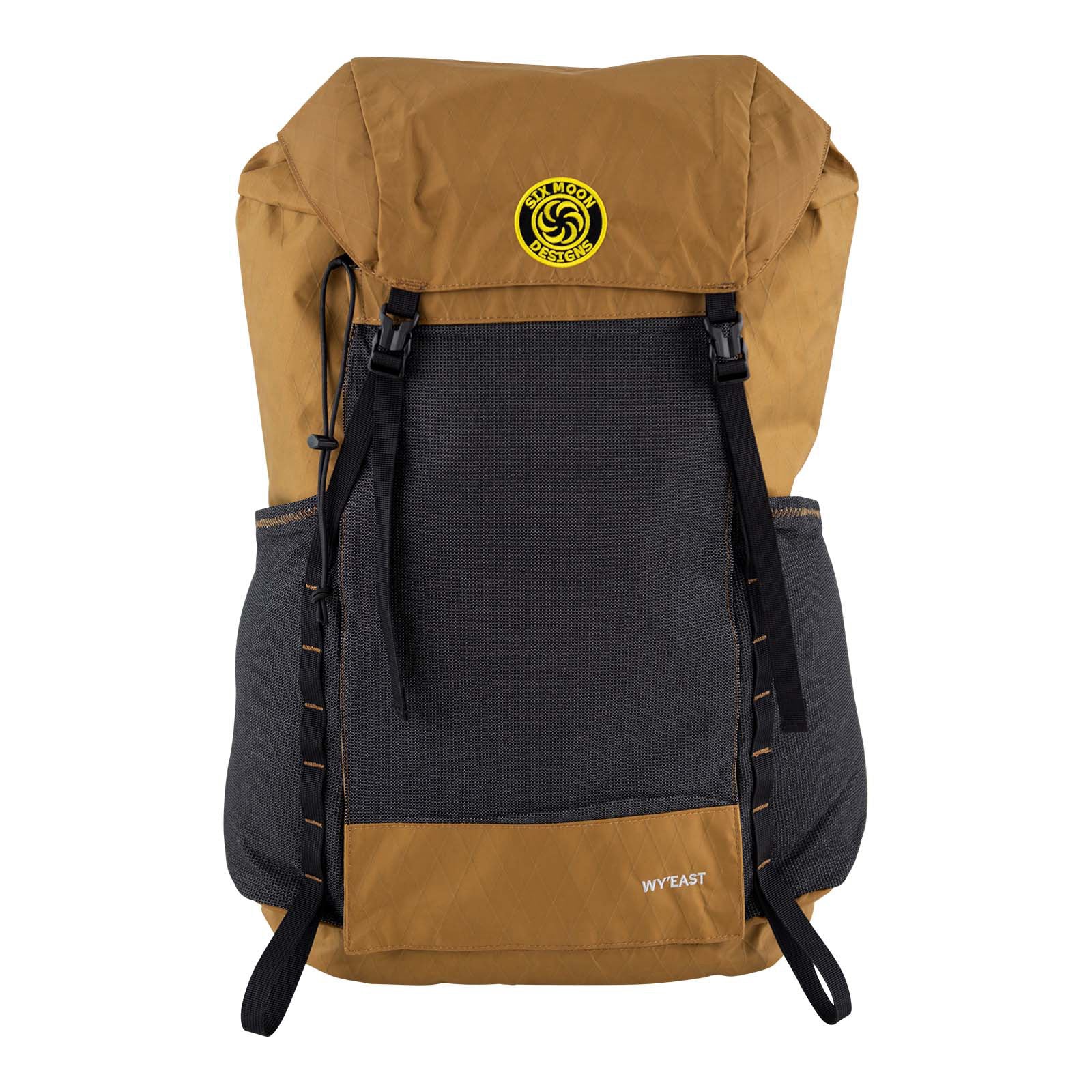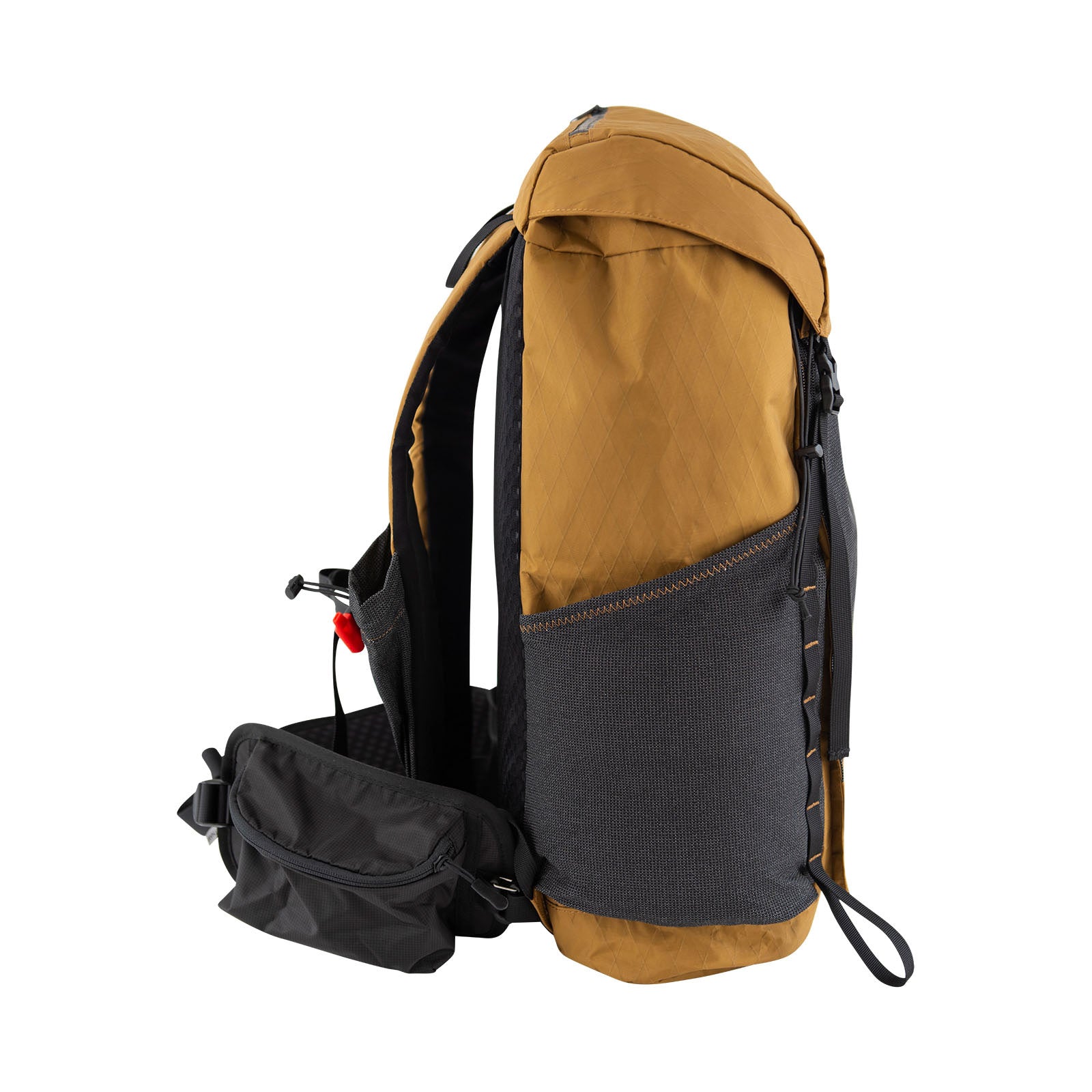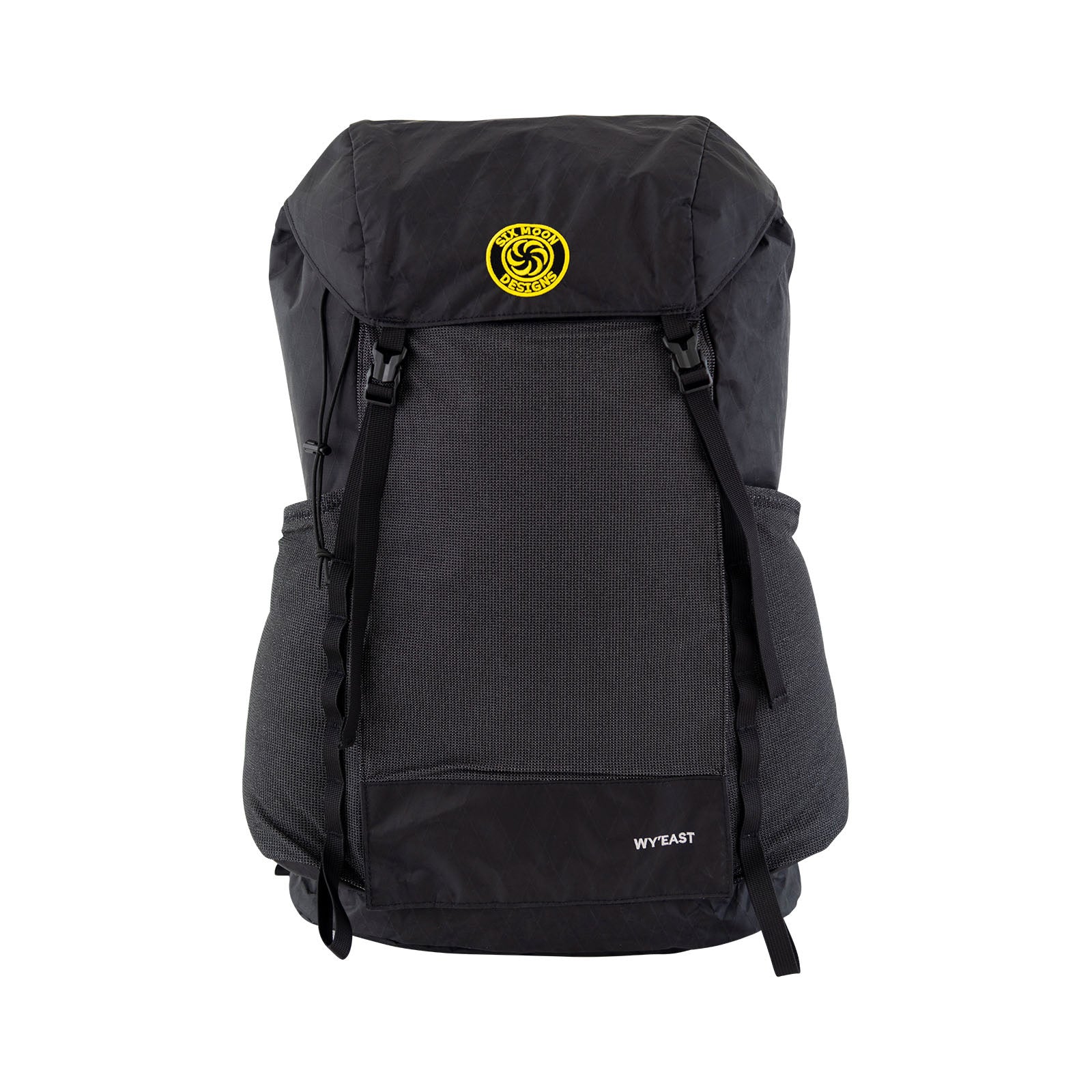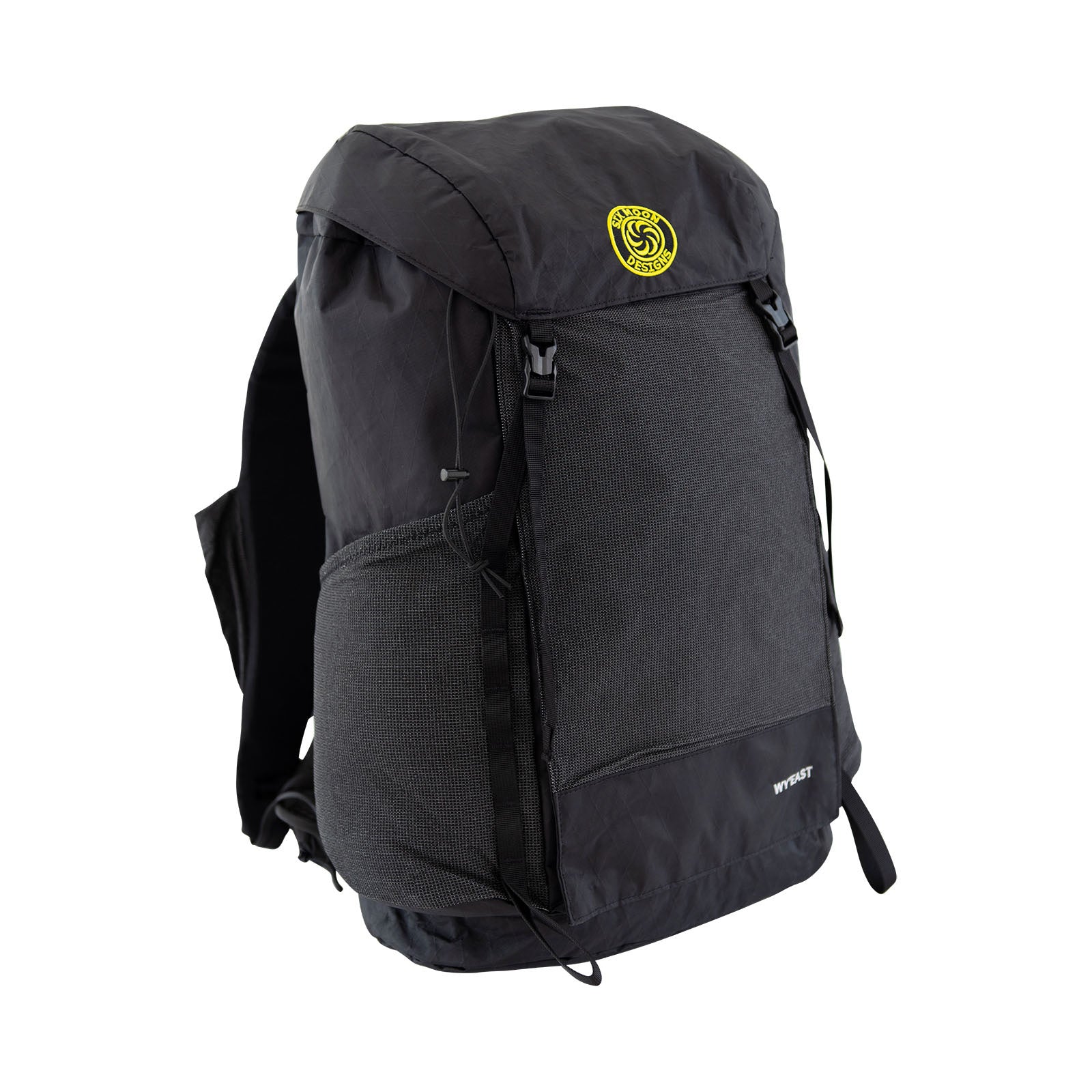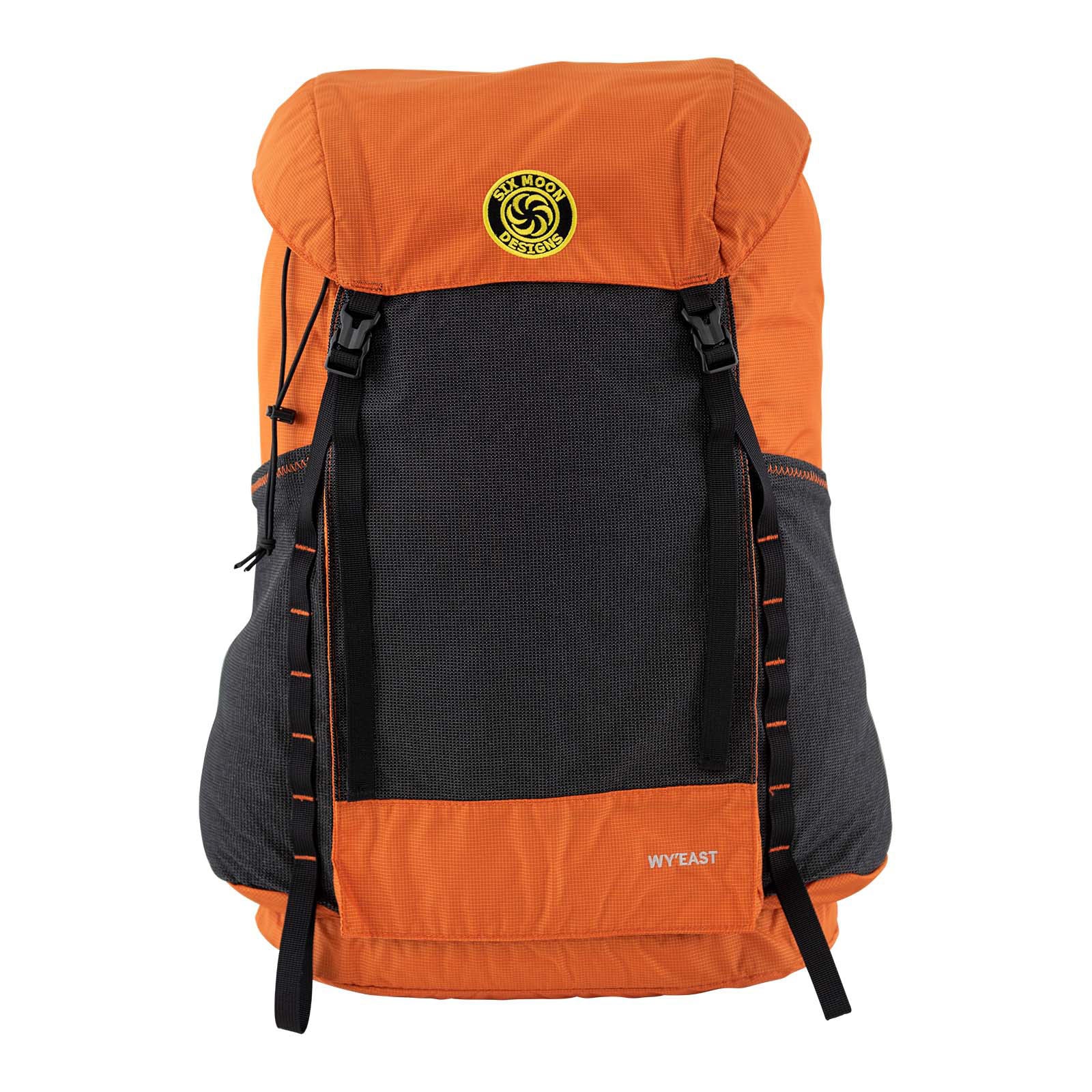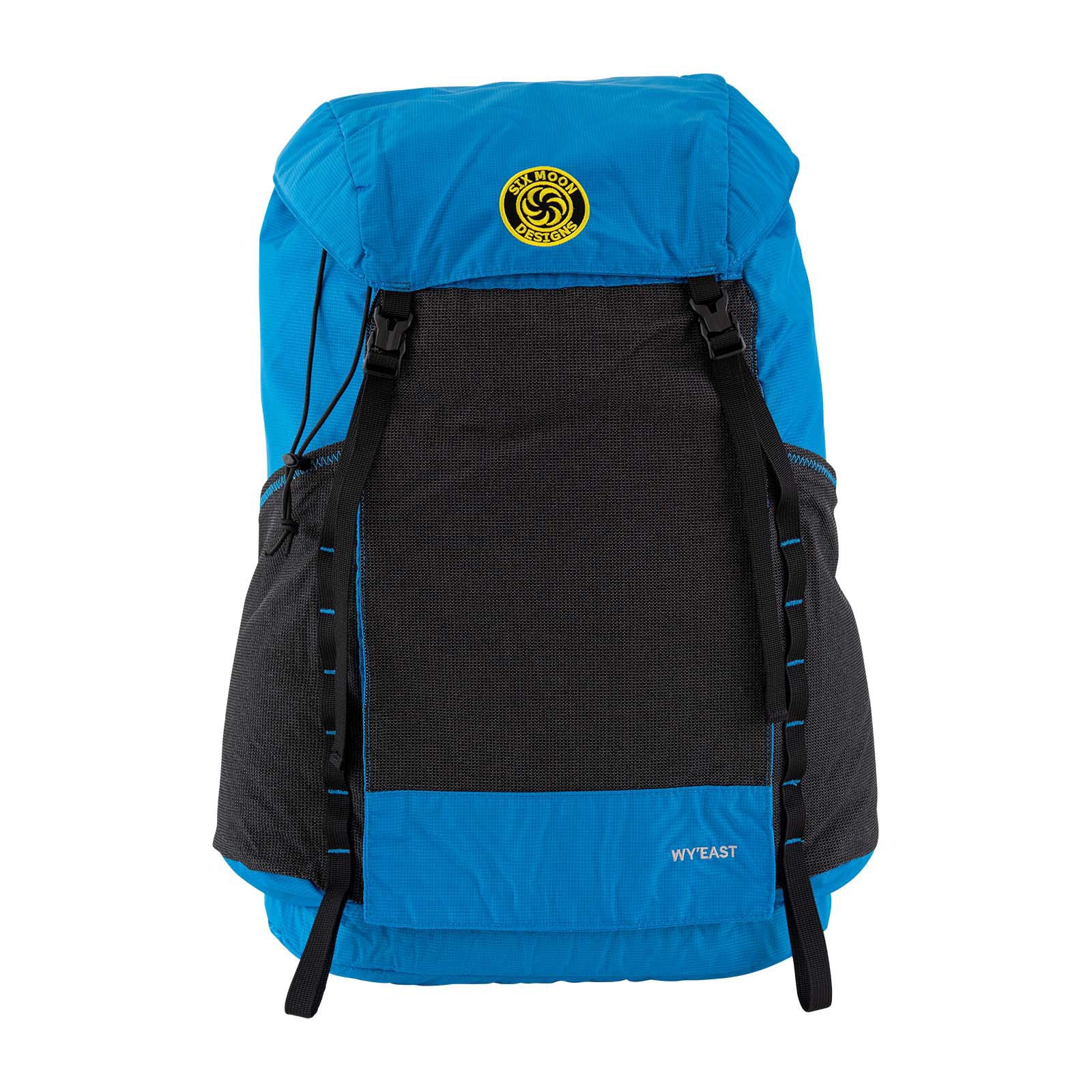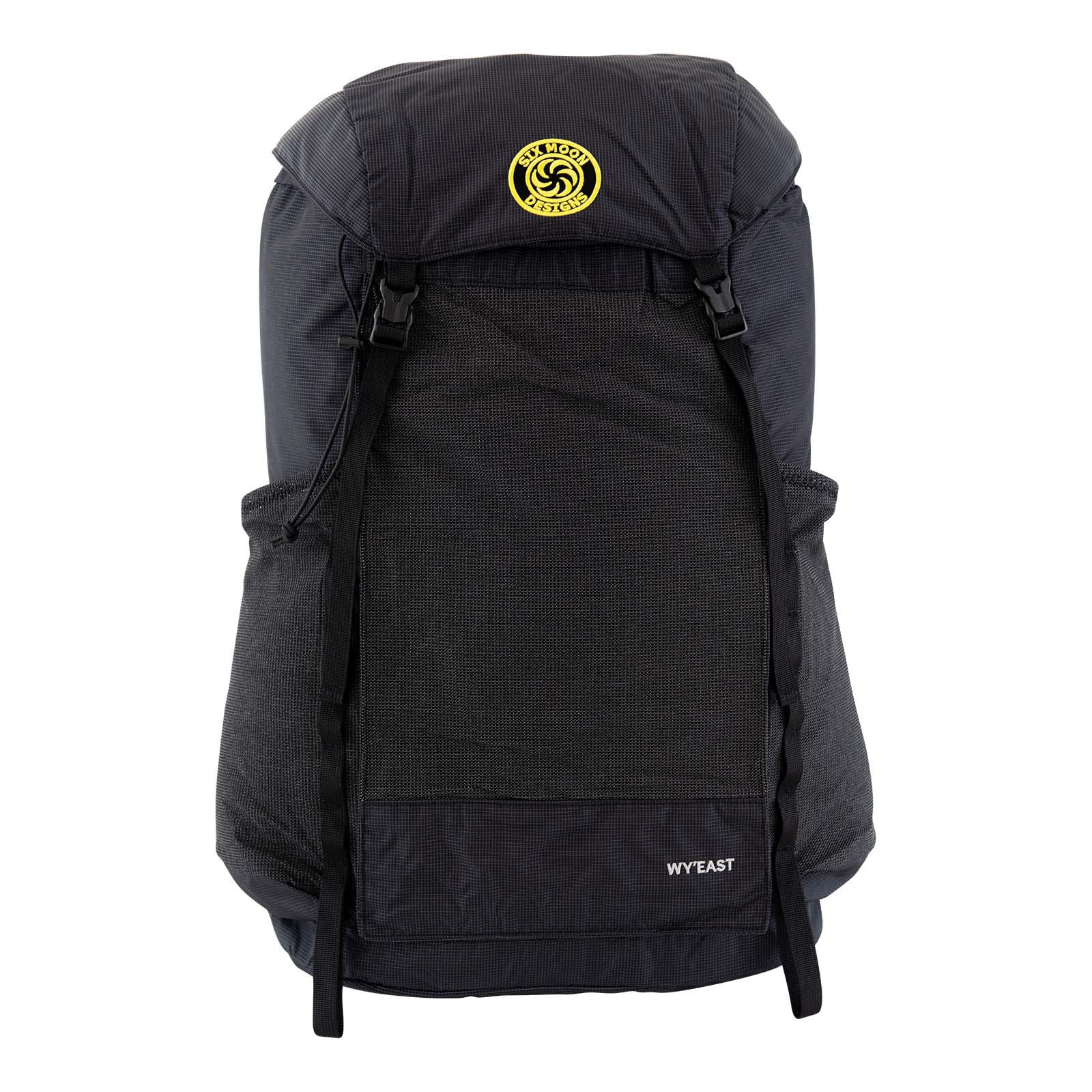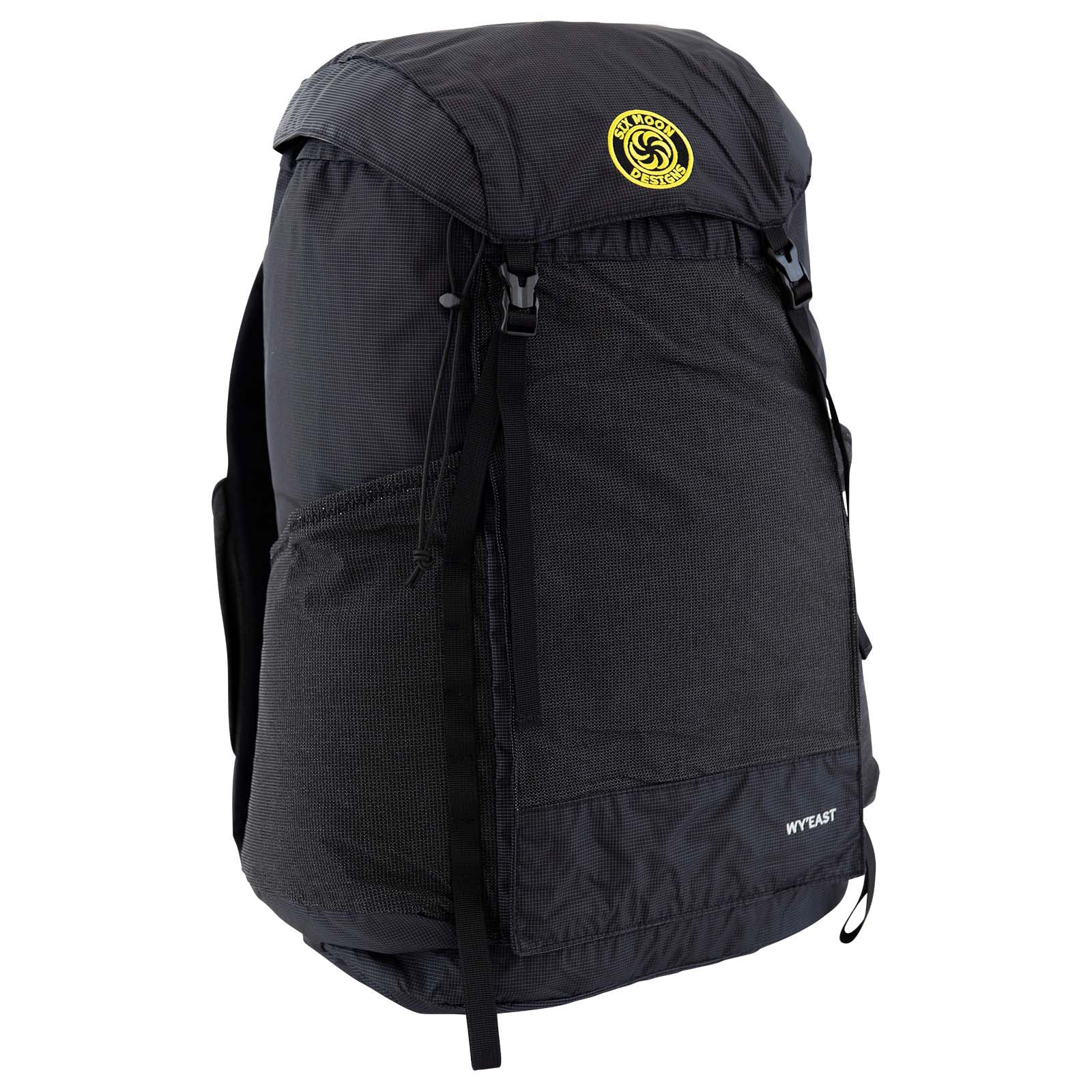 Wy'east Daypack
---
A modern take on a classic design, this day pack is the perfect companion for your next outing.
30L Pack | Best for:
Day Hokes & Peak Bagging
Every Day Carry (EDC)
Traveling home and abroad
Pickup available at 8250 Southwest Nimbus Avenue
Usually ready in 24 hours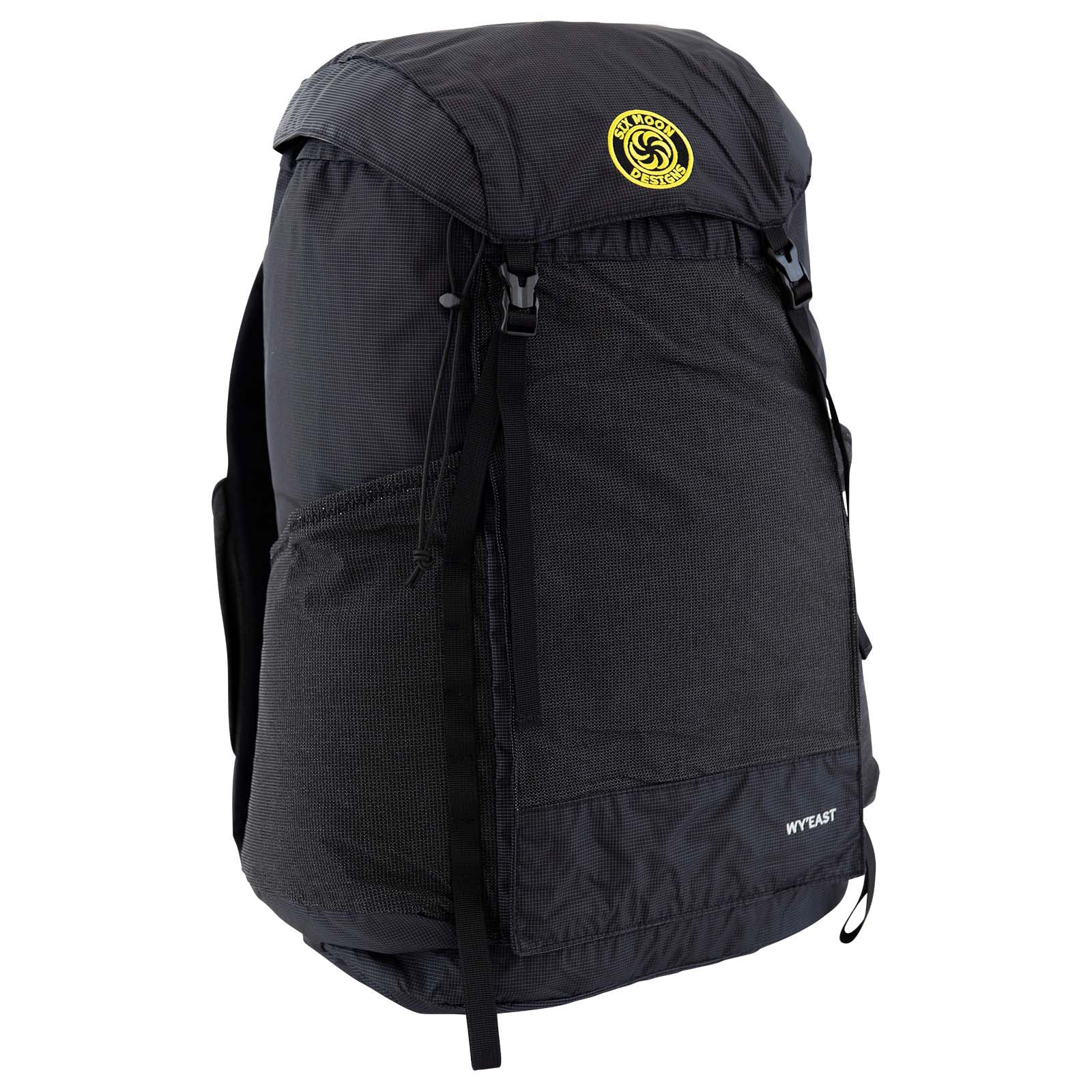 8250 Southwest Nimbus Avenue
8250 Southwest Nimbus Avenue
Beaverton OR 97008
United States
5034302303
⭐⭐⭐⭐⭐ Designed by hikers, for hikers
"A lot of packs seem to be created by great designers who lack the true depth of hiking experience to understand what features a pack should really have. It is clear that this pack was created by someone who has spent tons of time on the trail. Features like the built in shoulder pockets should be standard on every day pack ever! The pack is also extremely versatile with the ability to pack a lot or a little. Broke the pack in with a 35 mile day on the AT in southern Virginia and had no back pain at all." - Andrew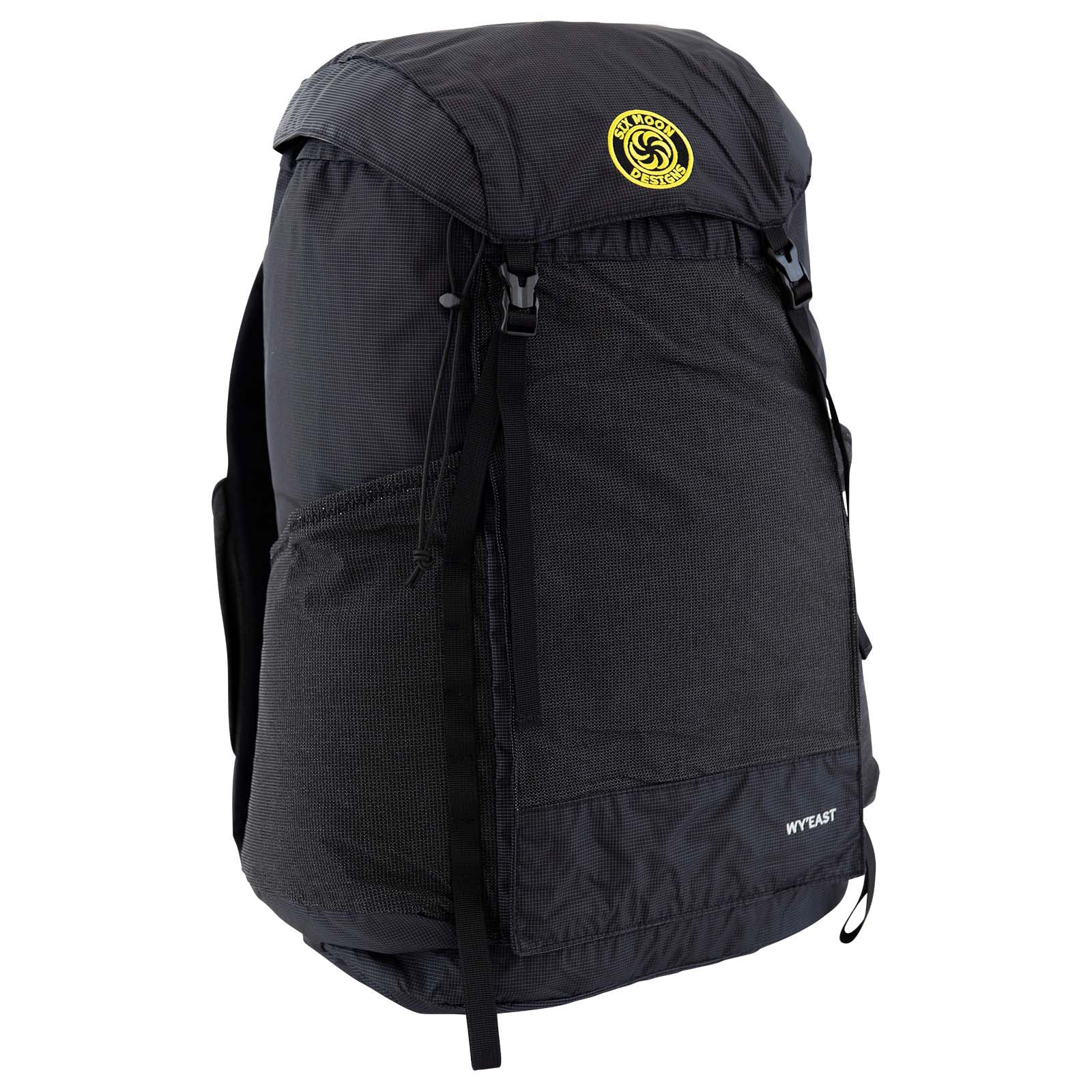 November 2022
Pack Updates
The Wy'east now features a 3d-mesh back panel for greater breathability. The interior still features a removable sit pad and hydration sleeve.
The Interior pocket has been increased in size to accommodate passports.
All the stretch pockets have been upgraded to 

ultra-stretch

We increased the webbing on the front to ⅝" to allow for larger buckles which are easier to open and close.
We have added a loop with bungee and cord lock at the top of the front pocket for attaching items like an umbrella handle or ice axe when needed
The Wy'east now has a small embroidered name of the pack on the front pocket in place of the previous black patch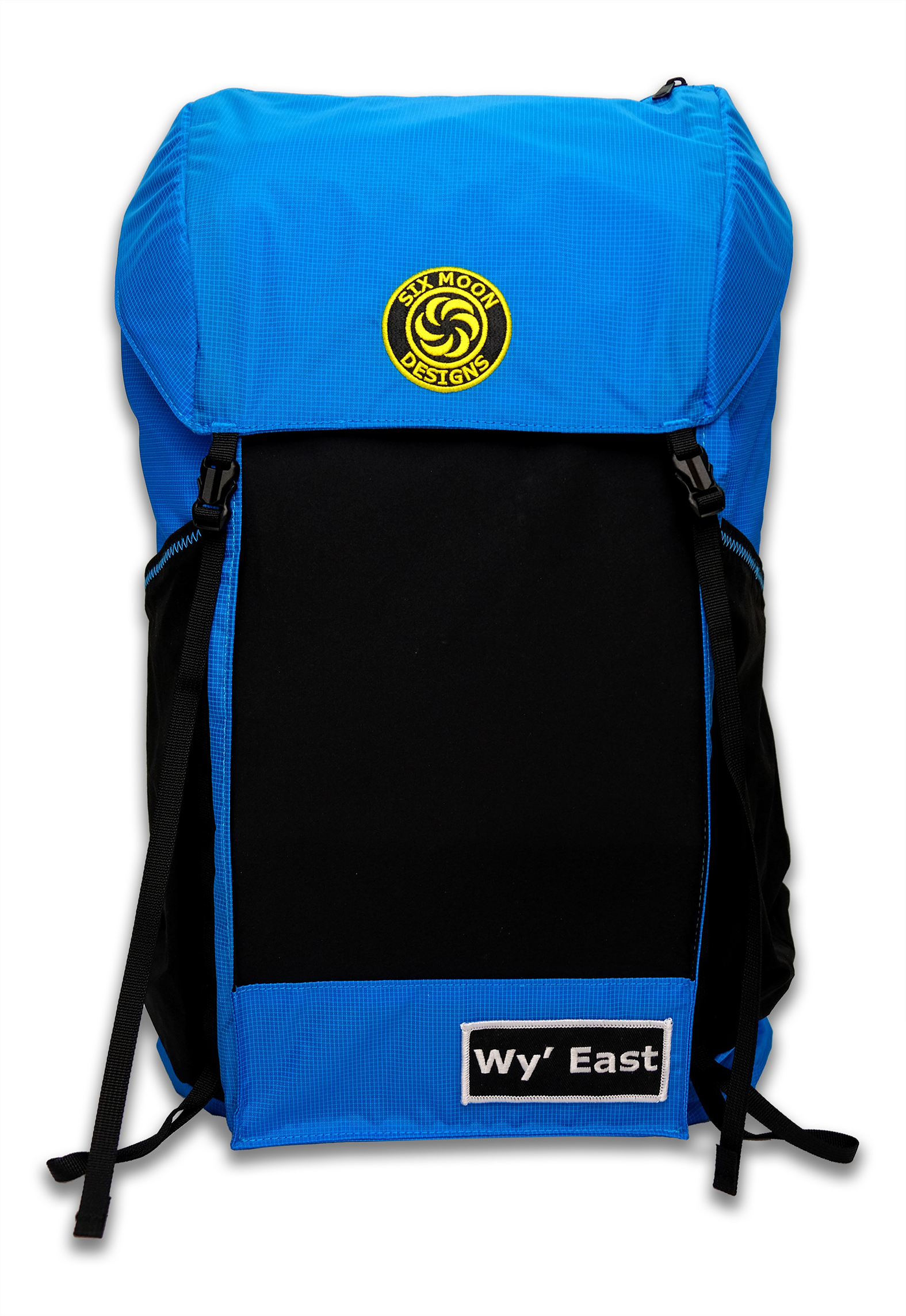 Before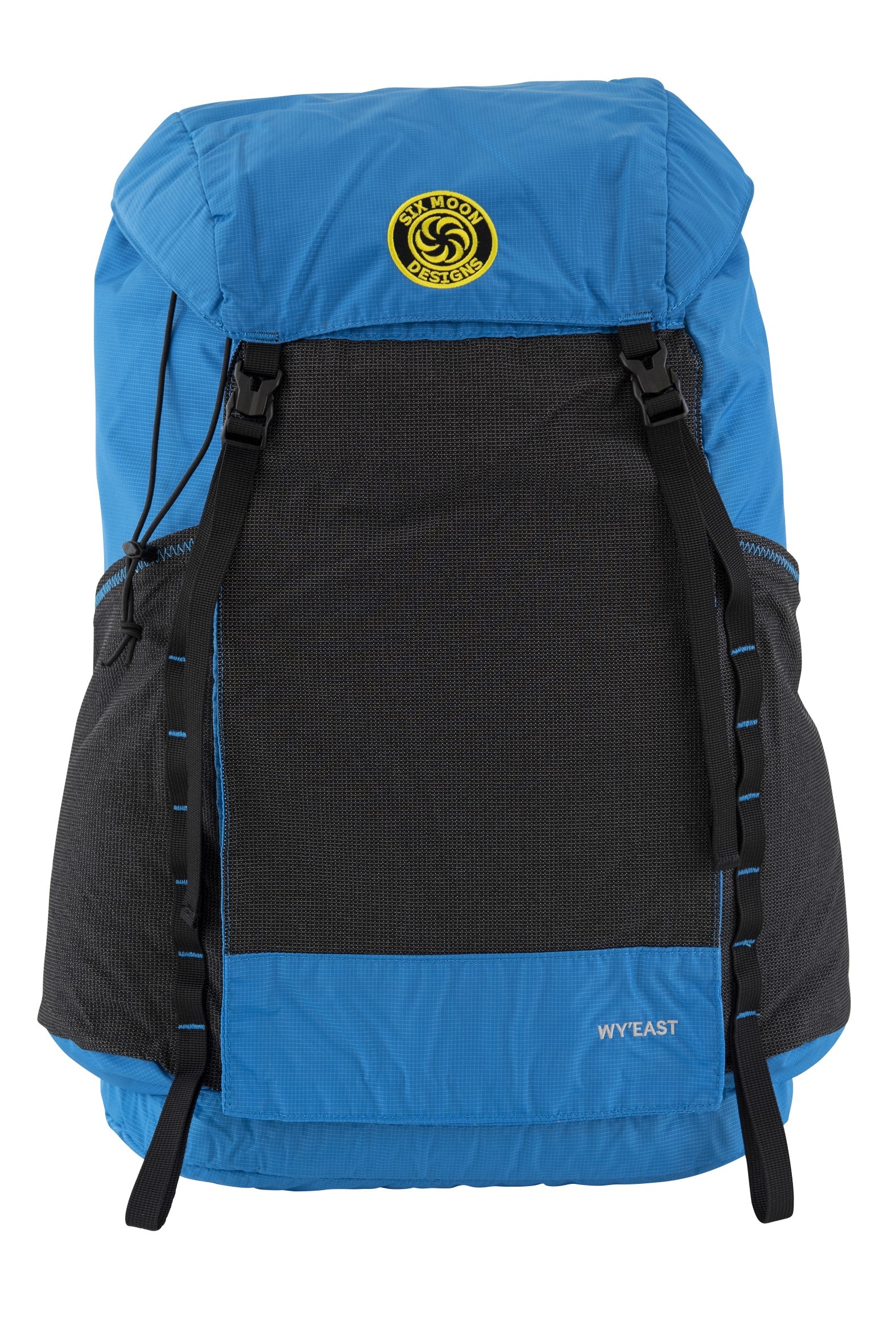 After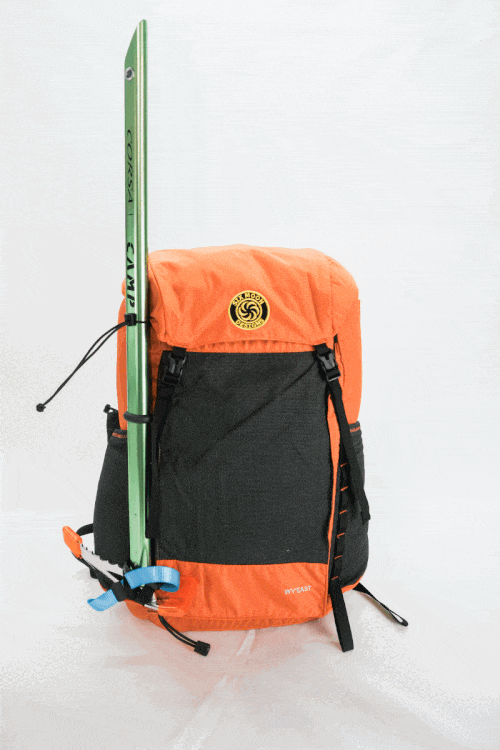 The Wy'east ultralight backpack is the most versatile daypack on the market.
25 oz - 710g Daypack
The Wy'east's simple design with amazing versatility proves that "the devil is in the details." With a main compartment that is large and spacious, deep stretchy angled side pockets, a gusseted shove-it sleeve, and perfectly placed pockets throughout, it will be your go-to bag for every adventure – from peak-bagging to backpacking, globetrotting to days around town, and everything in between.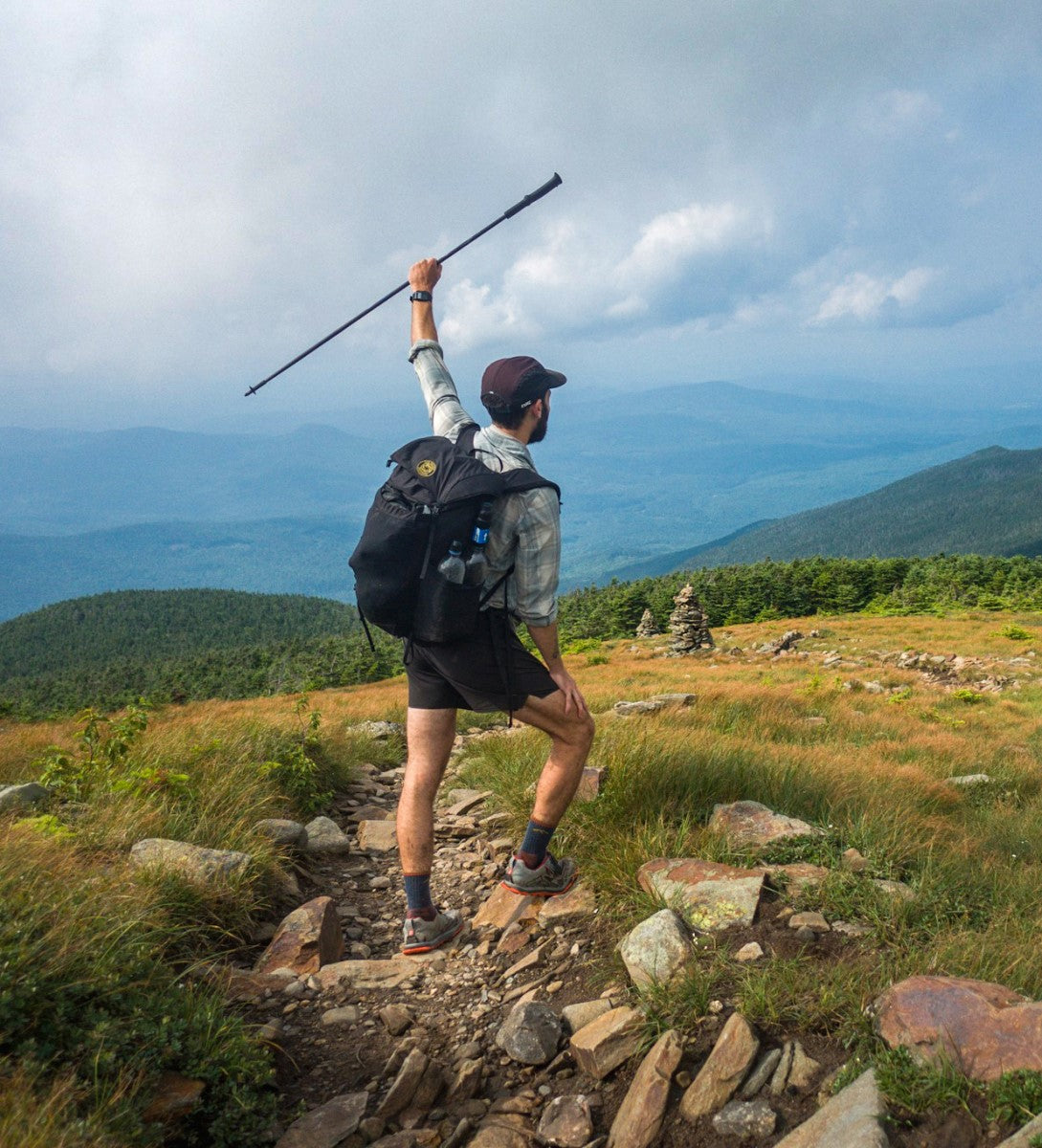 Overview
This clean, simple daypack was designed to be the ultimate adventure bag. It is the result of years of traveling, backpacking, and outdoor adventures. Each feature was added with the utmost intention.
The two tall side pockets are deep enough to keep your 1L water bottles safe and secure, even when being tossed into an overhead bin, while being placed at the perfect angle for easy access during hikes.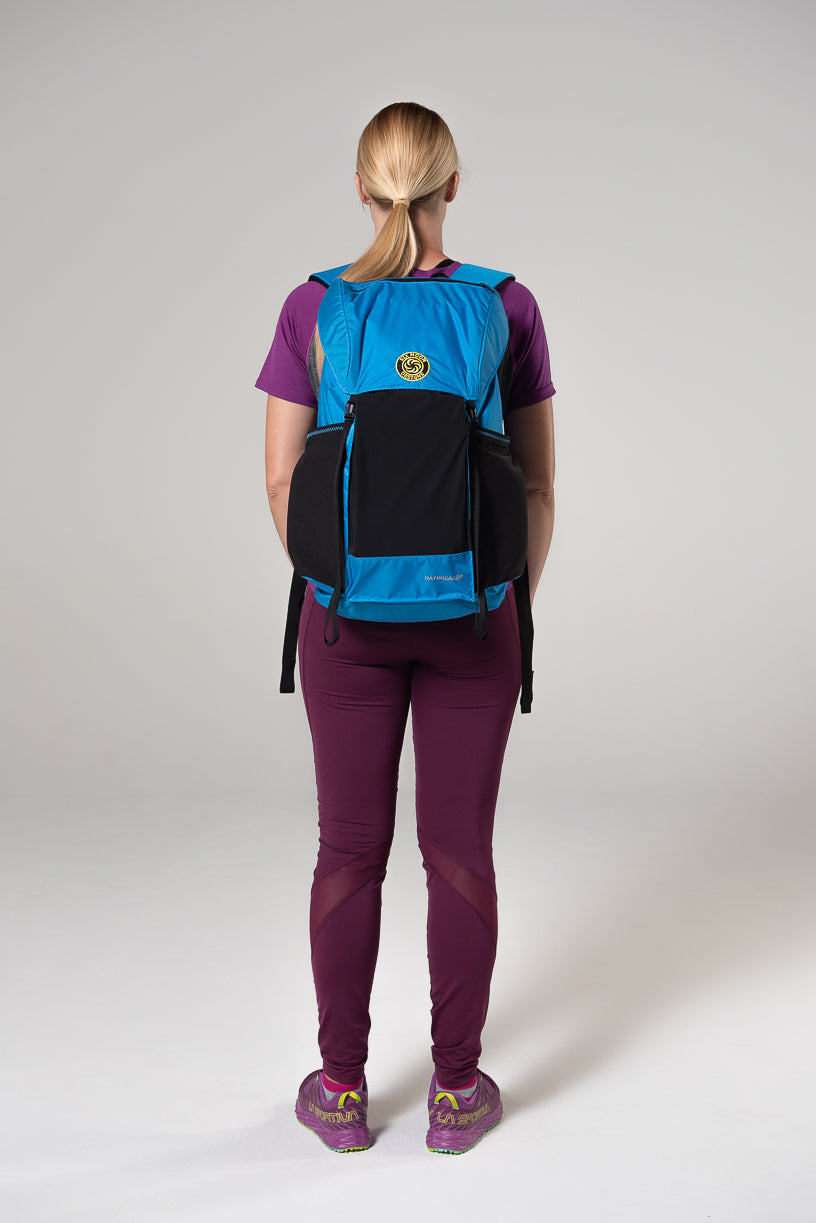 Design
Constructed out of 210 denier Robic™ nylon or EPX-200, the Wy'east is ruggedly durable yet lightweight. The wide EVA padded shoulder straps help distribute the load, making it very stable even at full capacity.
Hate losing your keys? We do, too. That's why glove hooks are conveniently placed in both zippered pockets.
And the super cushy EVA back panel that adds comfort and stability to the pack? It doubles as a sit-pad.
It's the modern all-in-one you've been searching for. We just really enjoy this pack and think you will, too.
Features
2 Deep Side Pockets– each pocket holds (2) 1-Liter bottle.

4L Expandable Collar for days when you want the option to carry a little more.

Large Shoulder Strap Pockets for convenient access to your phone, snacks, sunglasses, dog treats, or GPS.

Large Shoulder Strap Pocketsfor convenient access to your phone, snacks, sunglasses, dog treats, or GPS.

Removable Hip Belt* (Included)

Rear Adjusting Hip Belt so you can easily get the perfect fit.
EVA Foam Sit-Pad Frame(Included) so you can kick back and enjoy the view.


Non-Removable Lid with Storage for quick access to essentials, like snacks.

Top Loading with Drawstring Closure
Interior Zippered Stash Pocket with Glove Hookfor keys and other necessaries.

Daisy Chain

Ice Axe Loop

Dual Hydration Ports

Dimensions
14" x 7" x 18" (WDT) | 36 cm x 18 cm x 46 cm
Color
Blue, Black, Orange, Coyote Brown
Pack Body
210D Nylon Robic or EPX200
This product is rated 4.7 of 5.0 stars.
It has received 46 reviews.
Awesome pack
Bought this to replace a smaller pack. Twice the pack, half the weight. Just took it out today for a few miles and it did an amazing job. So much more comfortable than my old pack. Just wish the strap pockets were movable. No biggie though. If you're thinking of getting one, do it.
Great pack
Wy'east is exactly as described. Well designed, light, I added the Wings hip belt which has big pleated pockets for a lot of things at the ready, pockets on the straps and the pack is still light.
Love the pack and all the other well designed things I have ordered from Six Moons, love the service, love that they actually get back to you and answer even the lamest questions to seriously to clarify and make sure you are getting what you need.
Perfect for Me
Some background. I wanted a new bag that would work as a gym bag, travel bag, and day hike bag. I wanted it to be lite, have a space for stuffing my gym shoes, a "wallet" pocket, shoulder pockets, and a pocket for incidentals (deodorant, hair gel etc.). I researched close to a dozen other companies over a period of two months and they either had too many components or not enough. Then I found the Wy,east. I have had it for 6 months and taken it on 1 to 4 hour day hikes (15.6 lbs and 16.7lb weight), as carry on with three days of clothes, and used everyday for work and gym. I'm 5'6" weigh 160 and the pack wears semi comfortably around 15 to 16lbs. I found that it wore best without the chest strap buckled as the wide straps dig into my neck if strapped. I can fit a pair of low profile gym shoes in the expandable pocket. I personally cannot reach the water bottles while wearing but I can fit a 16oz collapsible bottle in the shoulder pocket. I can also fit a galaxy 23plus in the other shoulder pocket but it is a bit tight so anything bigger would be tough. I also own a Swift X and love it.
Wy'east is perfect for the Camino and England Coast to Coast
I will be walking between hostels, B&Bs and Guest Houses in France, Spain and England. The Wy'east has the right capacity for such a hike. During my training hikes loaded with gear I will be taking the Wy'east was very comfortable. I look forward to rockin' Europe with the Six Moon Wy'east!
A pack worth checking out — but I wish shoulder straps had more cushioning
Alrighty— this pack is pretty great but it does have some drawbacks. It's relatively light and made of great materials. The stretchy side pockets and front pocket (which also has gusseting to give you more space) set it apart from other edc/travel packs. The top pocket is nice for quick access items. I like the back piece of foam too! It's shorter-ish so short people like myself can wear it as well, hurrah! It can be picked up for a fair price so it's more affordable than a lot of packs out there. However, the zippered pocket on the inside is a bit small as my little wallet can barely fit in it. The buckles on the front could be a bit bigger as well so that they would be easier to use (I get it, but the weight savings ha!). Finally, the shoulder straps are wide but thin. I really, really wish that they had some more cushioning. Standing in line at TSA… can get tiring and that's with the comfort rating of the pack. When your moving it's ok, but I just wish this pack was a little more supportive because then it would be perfect! All in all, it's super cool but there are some aspects of this pack to consider like all things.