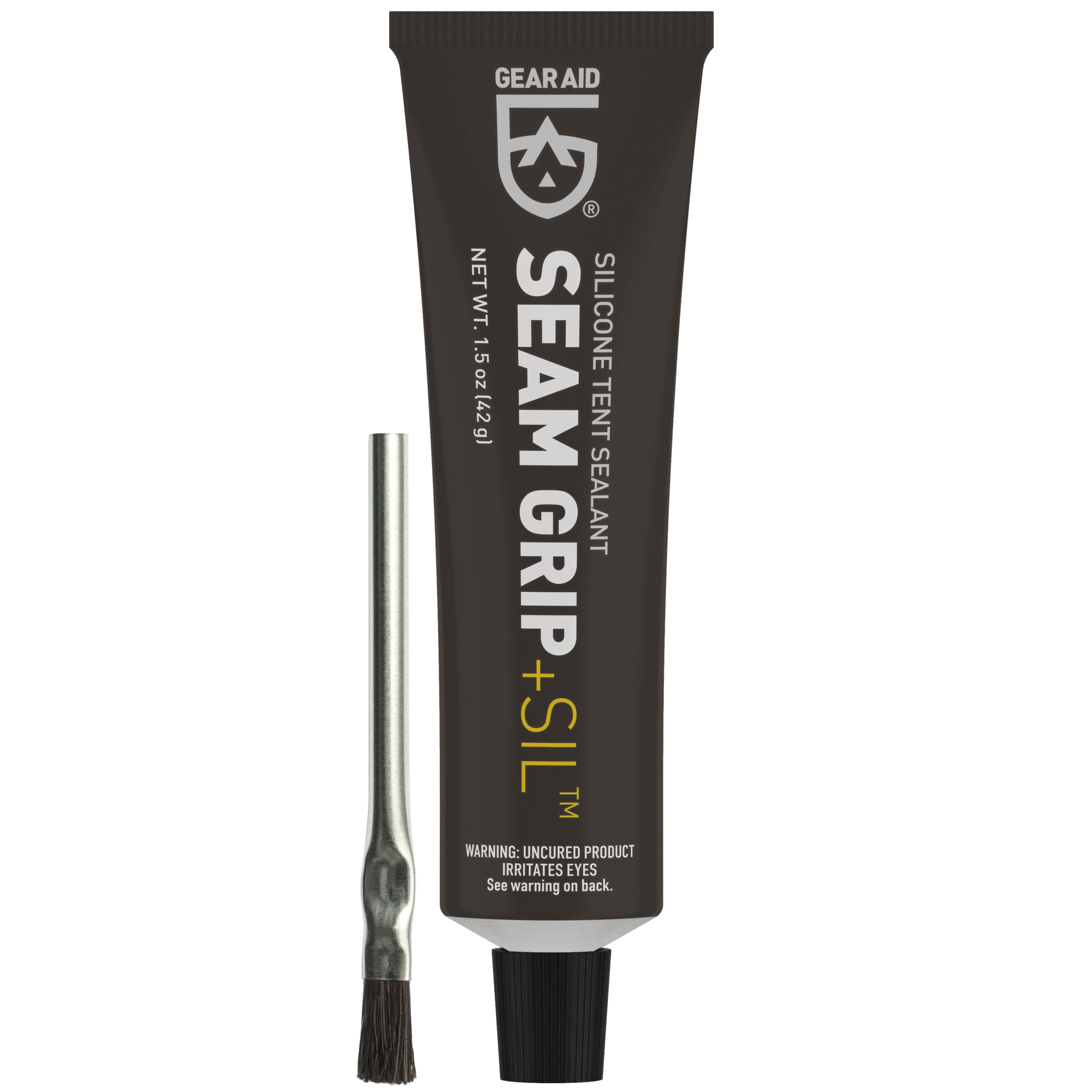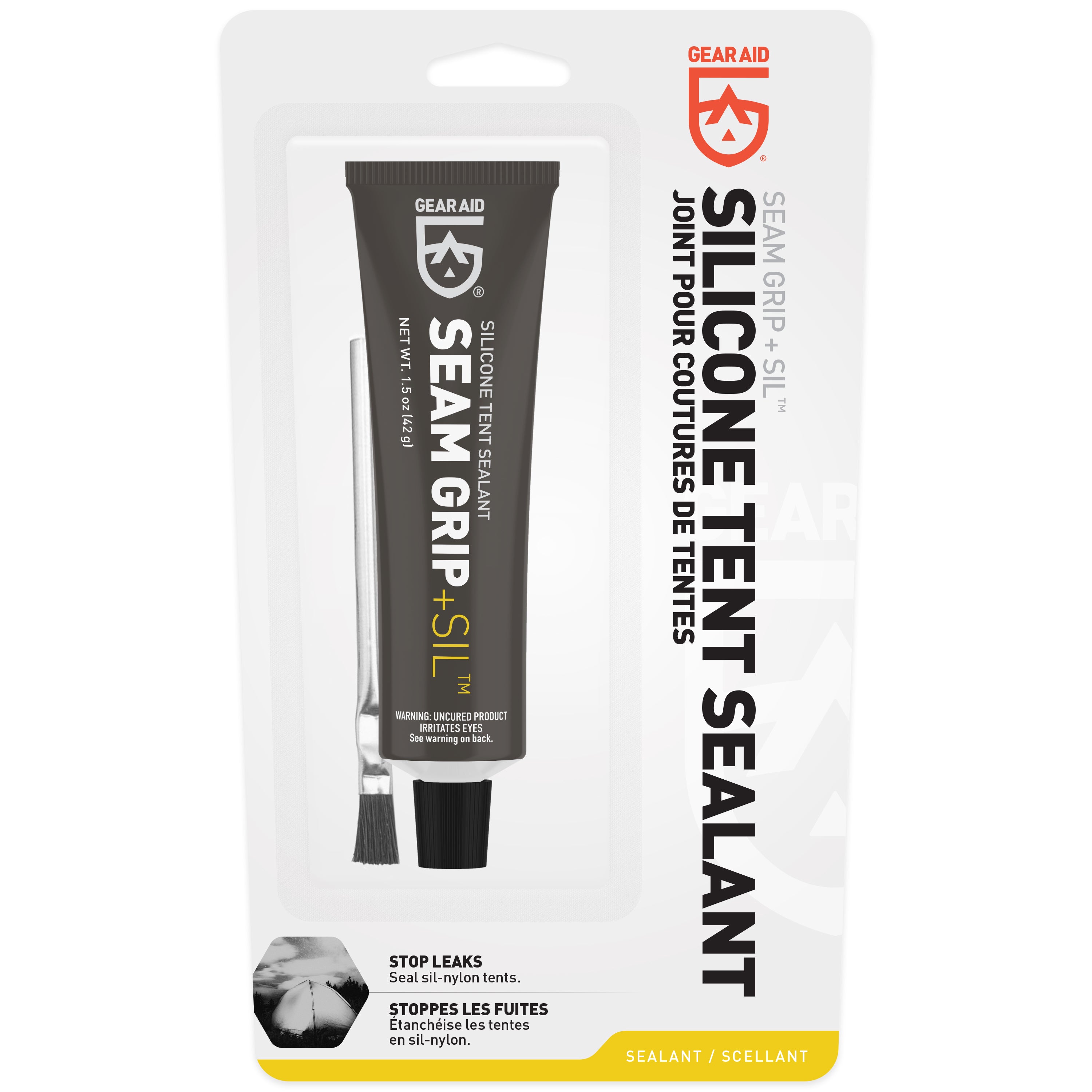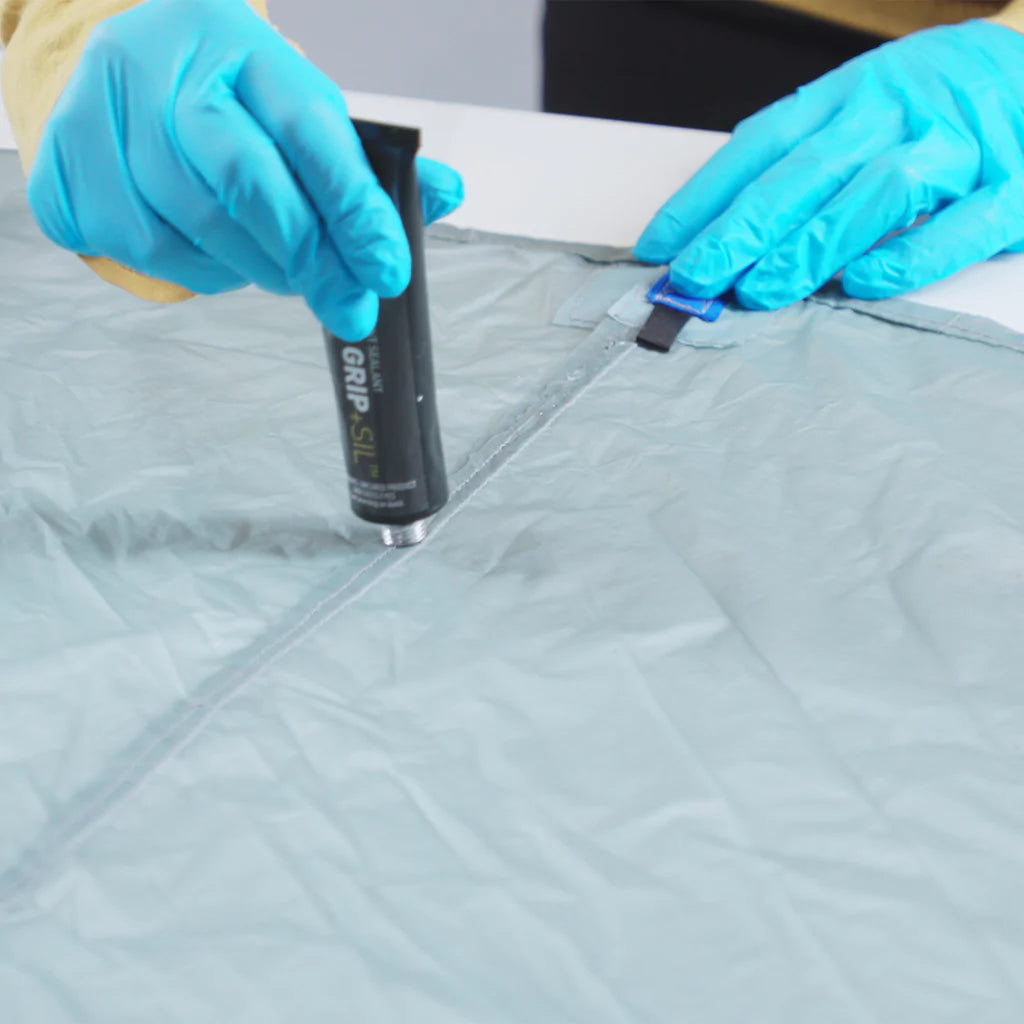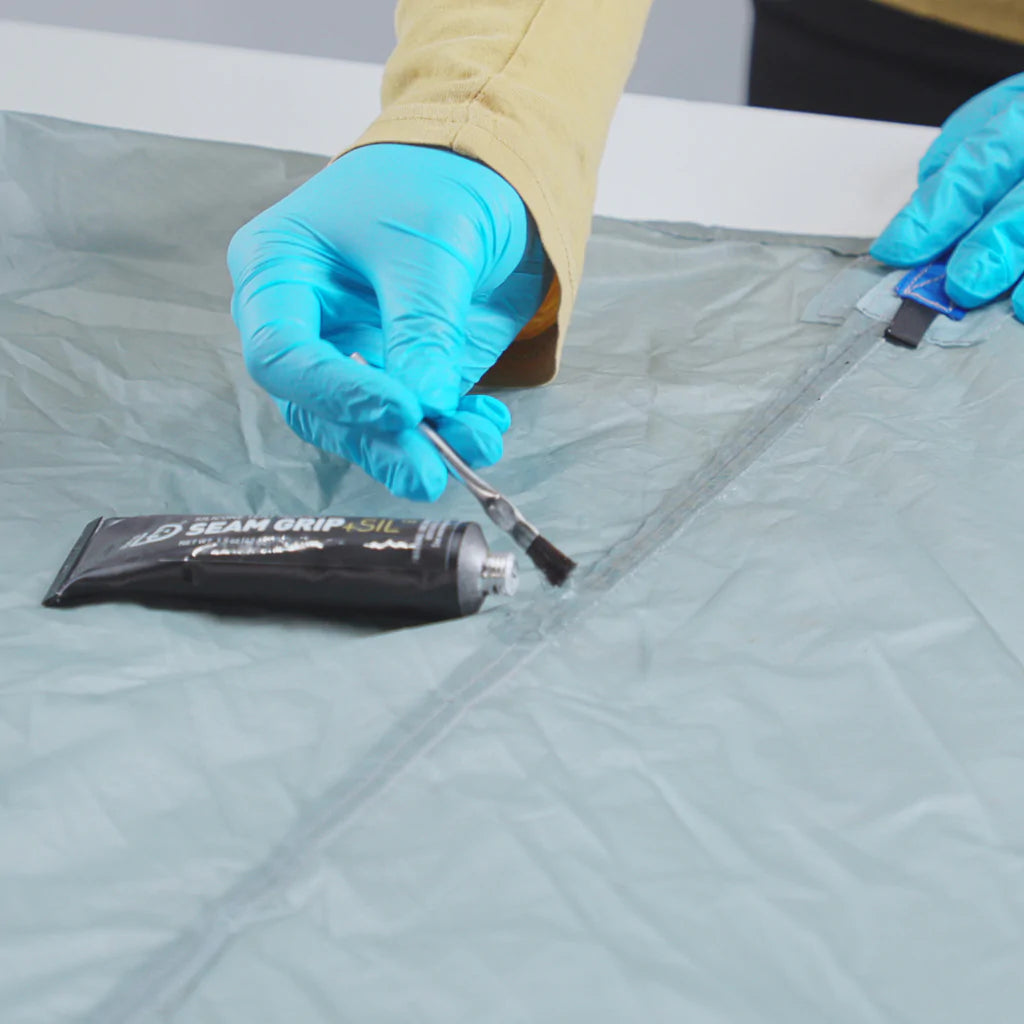 Seam Grip + Sil (SilNet)
Seam Grip + Sil Silicone Seam Sealer is specially is specially formulated to be used with our silicone impregnated fabrics. When applied, Seam Grip + Sil will provide your tent with a long lasting watertight seal that is unaffected by temperature extremes.
Warning: This product should only be used on Silicone Nylon and Silicone Polyester shelters. 
Description
No one wants to sleep in a puddle. But if you own a silnylon tent, you could end up in one—if you don't treat the seams first. That's because ultralight silnylon tents aren't typically sealed at the factory. Luckily, there's Gear Aid's Seam Grip + Sil™ silicone seam sealer. It's fast and easy to use. The silicone adhesive in Seam Grip + Sil waterproofs silicone tent seams with just one application. Seam Grip + Sil exclusive formula is not affected by extreme heat or cold.
Features
Silicone seam sealer
For use on silicone treated products (Silnylon, Silpoly)
Unaffected by extreme heat or cold
Ideal for ultralight tents, tarps, packs and garments
1-1/2 oz. tube seals critical seams on most ultralight two person tents
Made in USA
Pickup available at 8250 Southwest Nimbus Avenue
Usually ready in 24 hours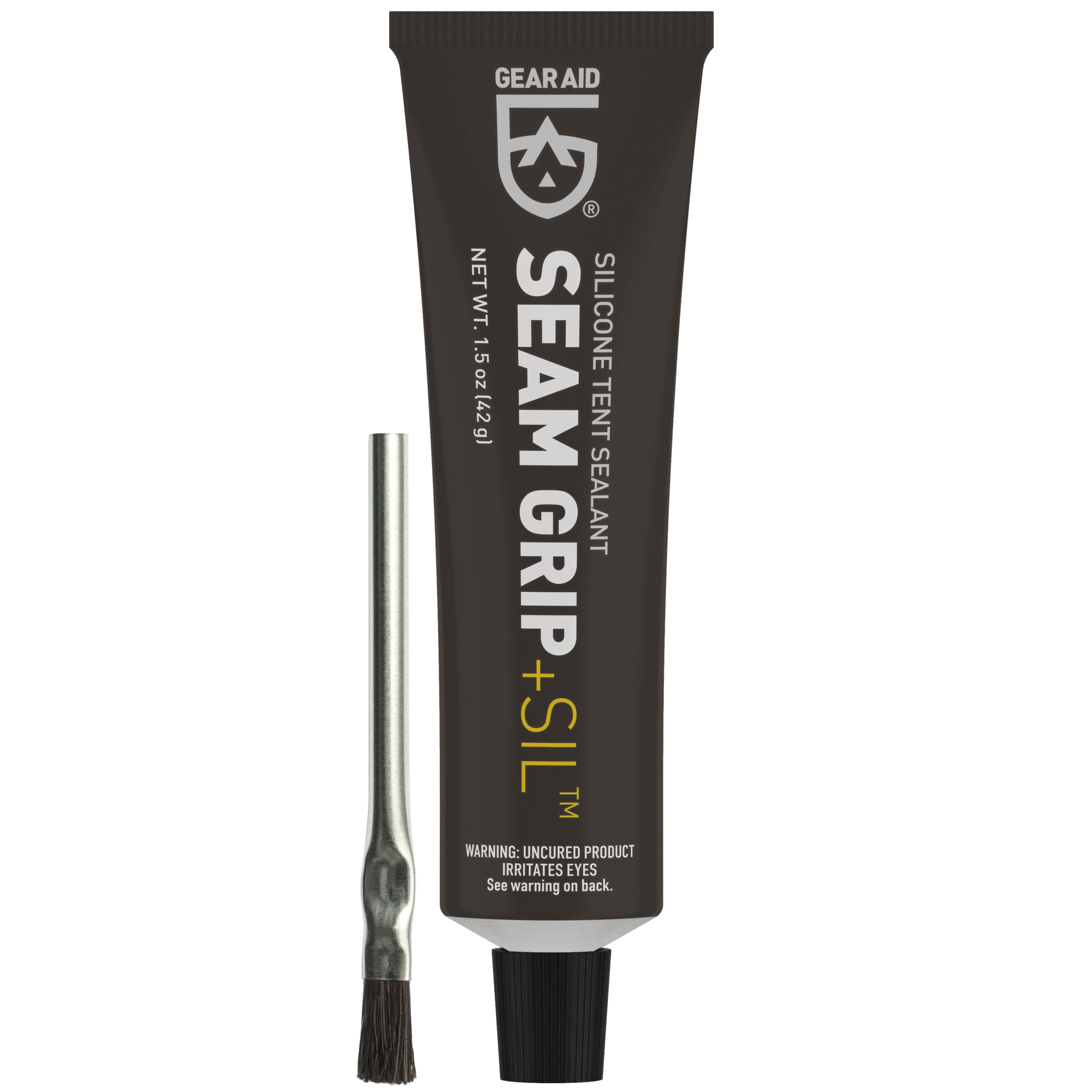 8250 Southwest Nimbus Avenue
8250 Southwest Nimbus Avenue
Beaverton OR 97008
United States
5034302303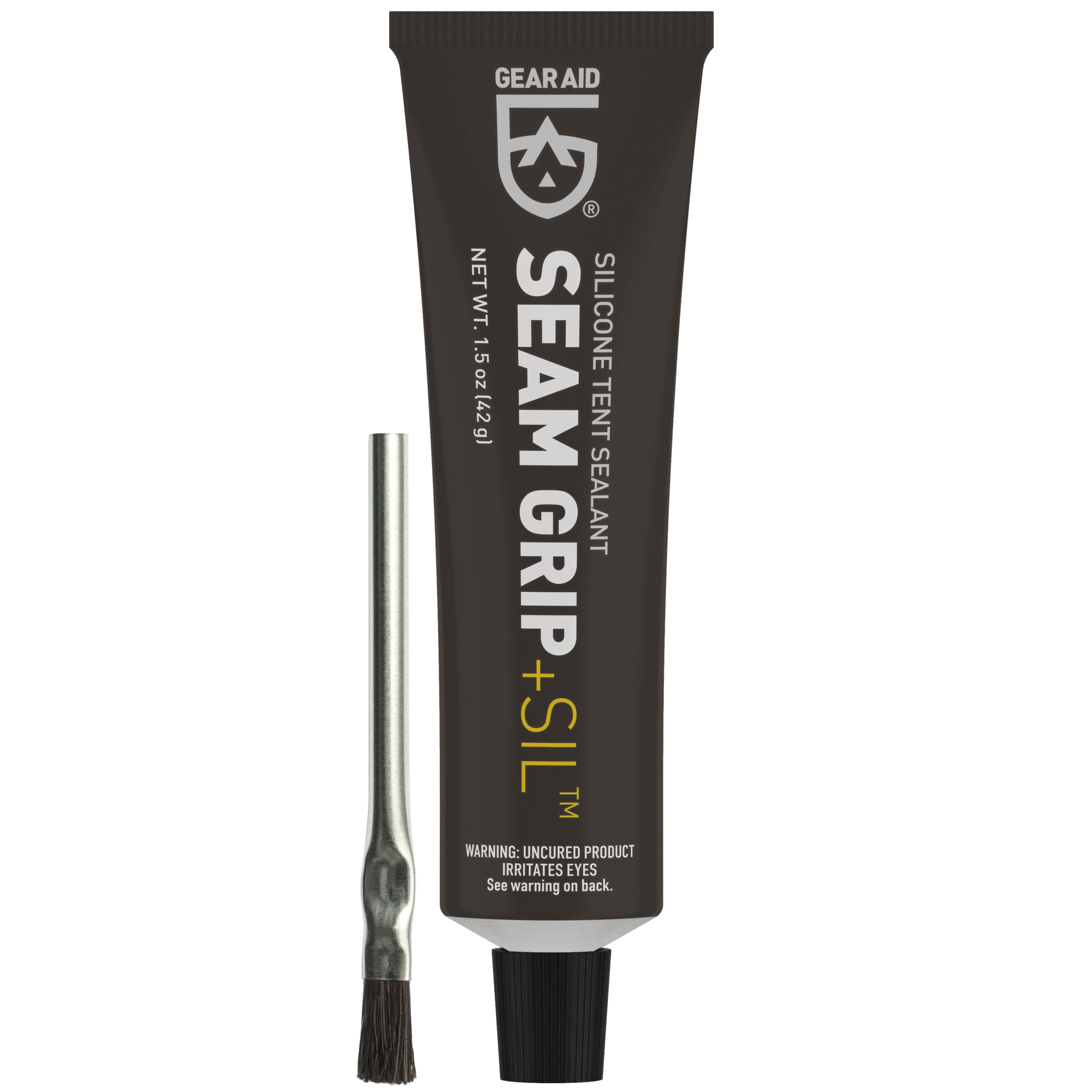 This product is rated 4.3 of 5.0 stars.
It has received 7 reviews.
DIY seam seal
I purchased the Lunar solo and this seam sealer. I set up my tent in my downstairs to seam seal. ( while my wife was at work). It's way to thick so I thinned it with odorless mineral spirits. I took my time, probably 20 to 30 minutes. It came out great, odor was minimal. I let it dry 24 hours, then set it up in a overnight rain turn to wet snow storm. Tent stayed dry. A week later I set it up in a second overnight rain, worked great. May sound weird but seam sealing the tent makes the tent a more personal piece of gear.
Seal the deal
I purchased a lunar solo and decided to seal the seams myself. I already had some mineral spirits from previous projects so that saved me a few bucks. However, the sealer was pretty thin straight from the tube. I decided to use a small amount of mineral spirits for good measure. I also used the small brush that came with the sealer instead of a foam brush I'd seen used on YouTube videos. Took my time and did all the seams paying close attention to the treads. I let it sit over night then drenched it with the water hose and spray nozzle. No leaks! Hopefully, it will last for quite a while.
haven't tried it yet
It says use above 60 degrees. We haven't been above 60 long enough to use it. Ask again later.
It's thick and very difficult to work with.
Bought it to seam seal my lunar solo, but instead got it mostly every but the seams. Just pay for the seam sealing service - it's not worth saving $15 ($30 service - $7.5 sealant - $7.5 mineral spirits) to DIY it. What's worse is you cannot return the tent if you even get a drop of this stuff on the tent.
This is not a product that we make however we have similar feelings, the product is quite thick but not unmanageable. If you want to thin it down we recommend using Mineral Spirits then thinning it down to a thick oil consistency, too thin and it will just leak into the seams instead of coating them.