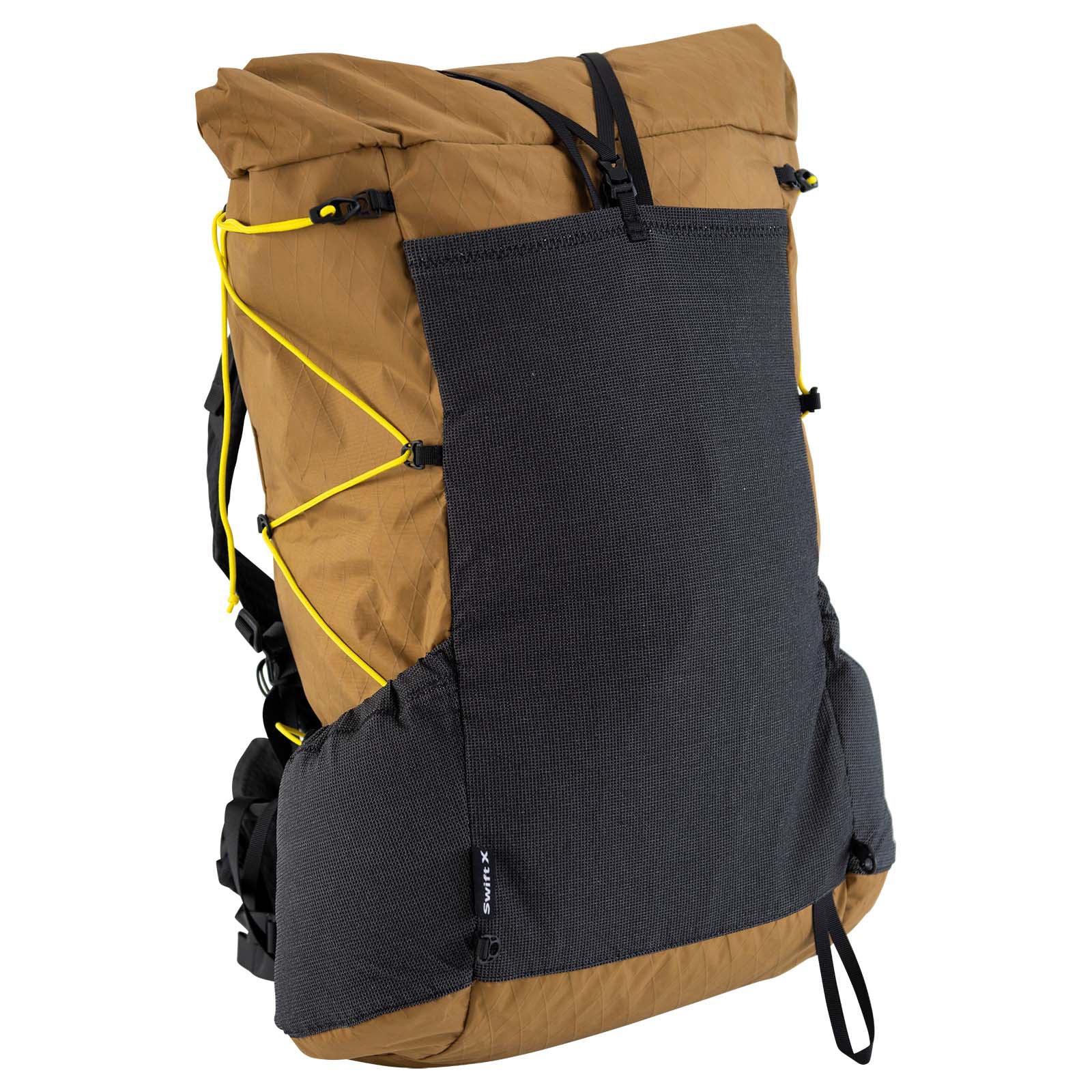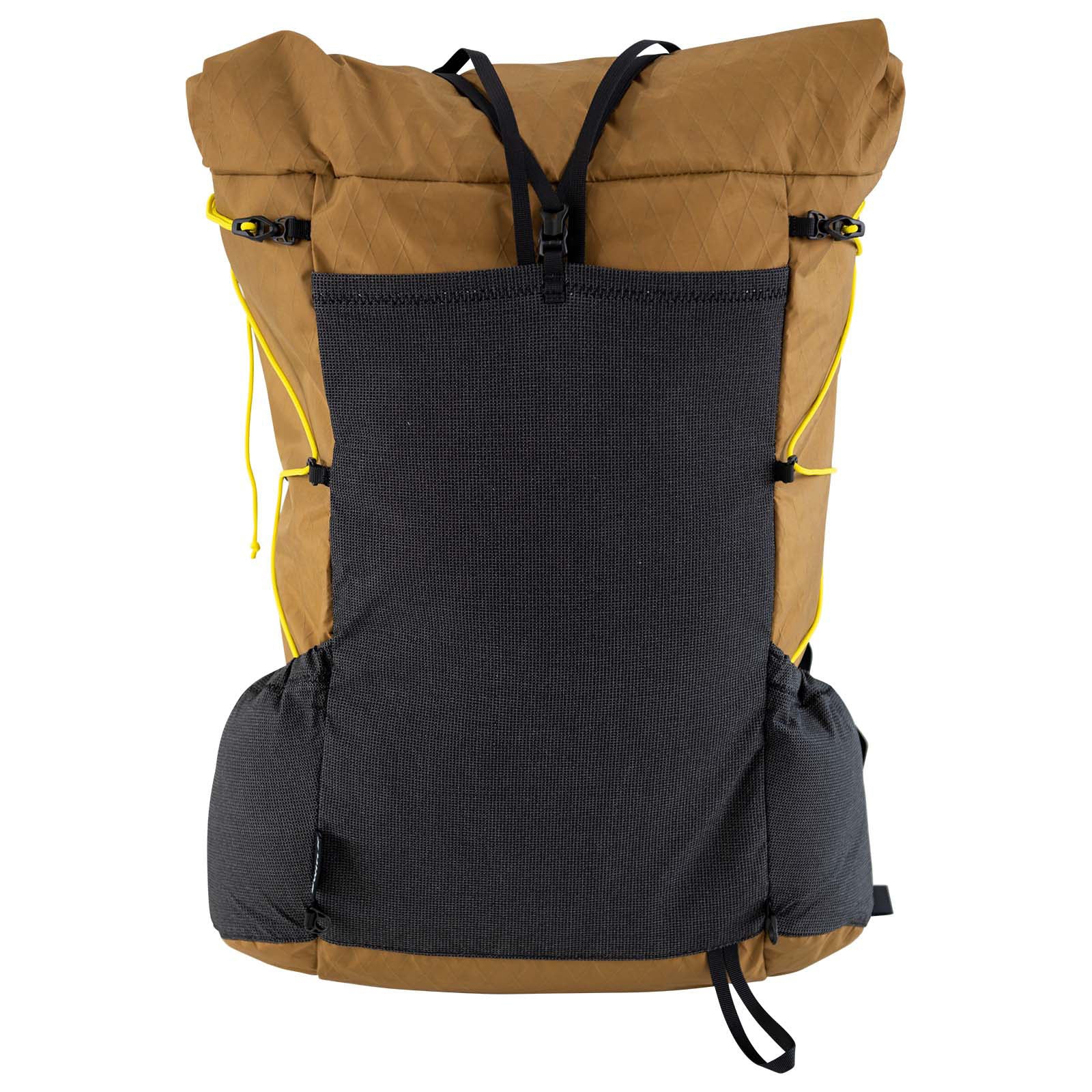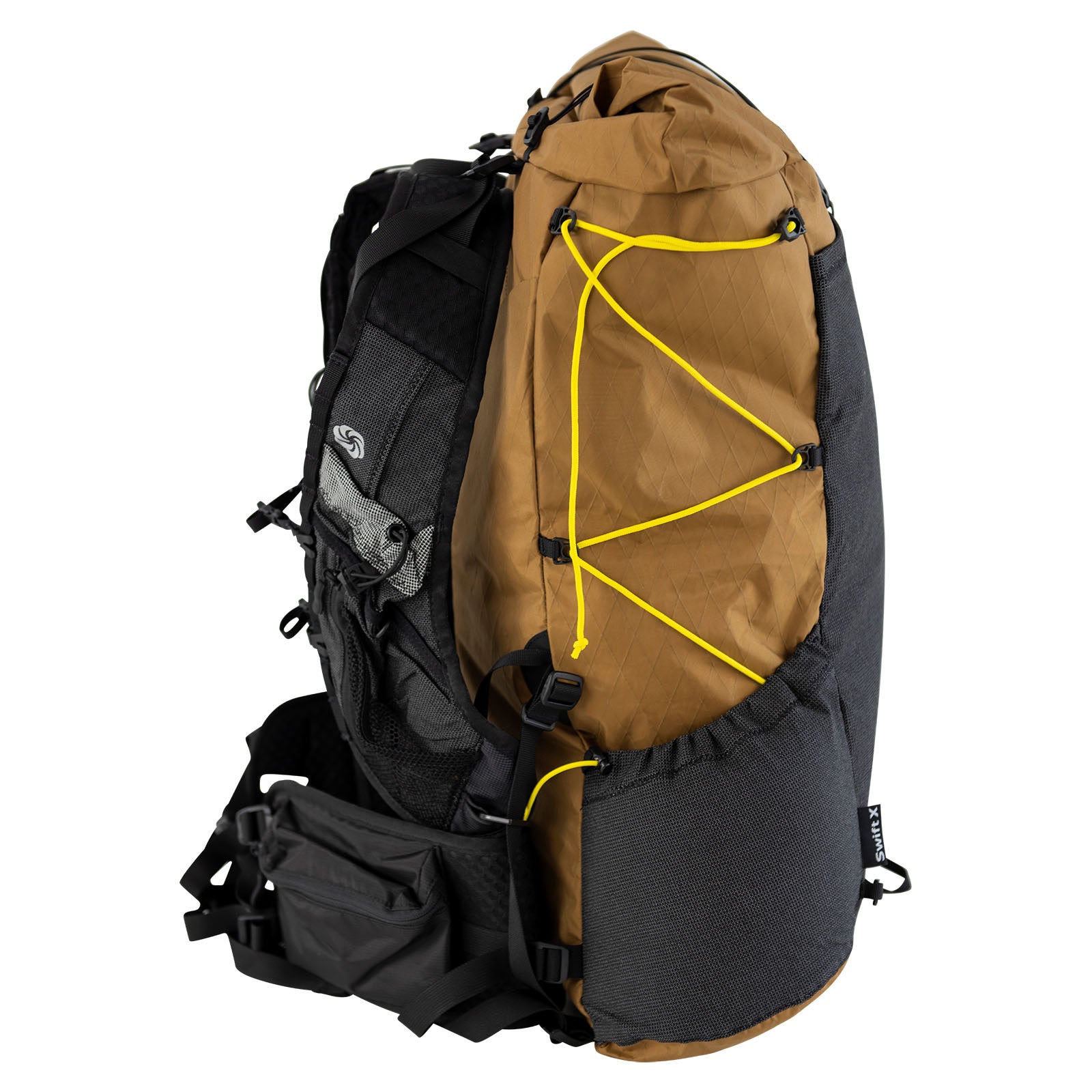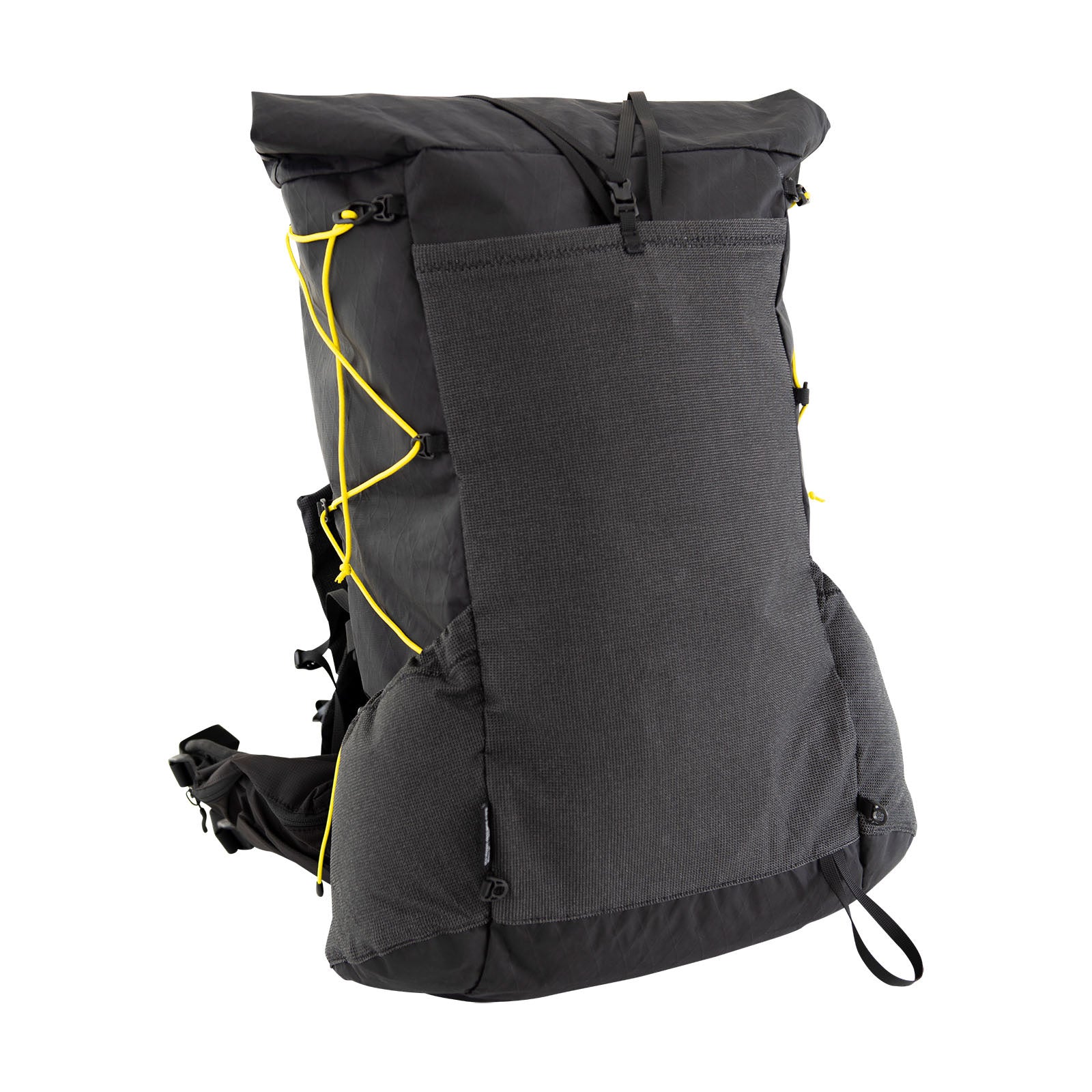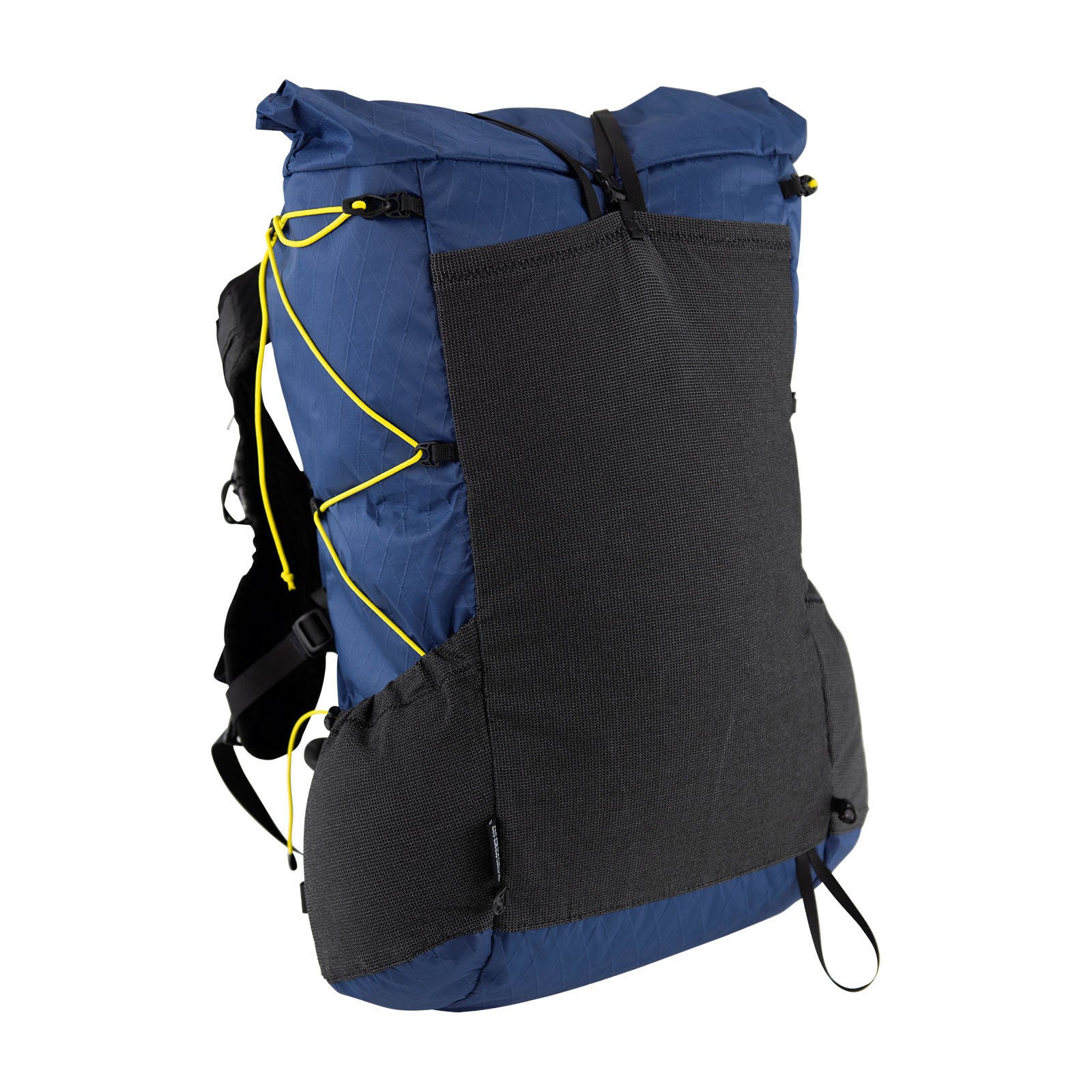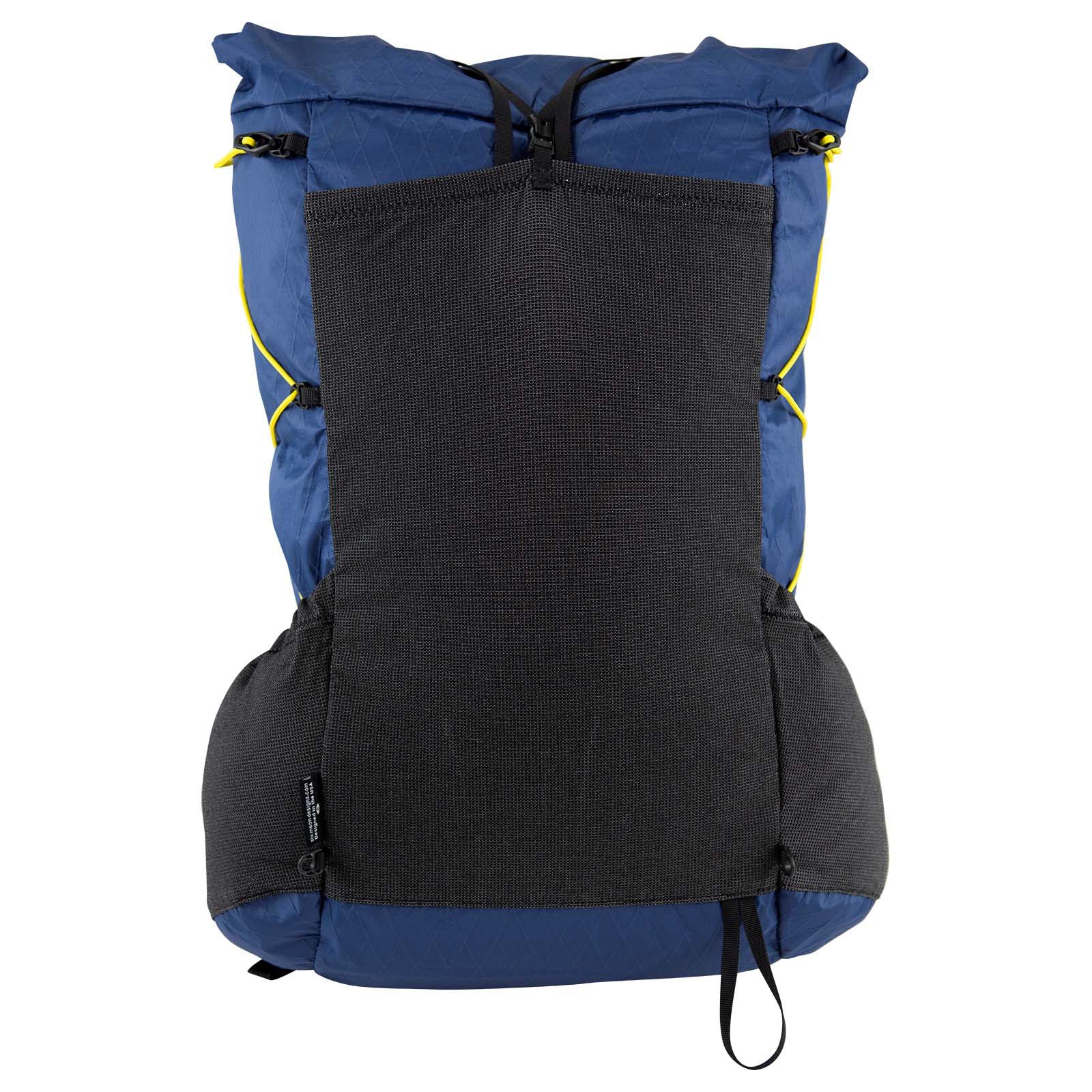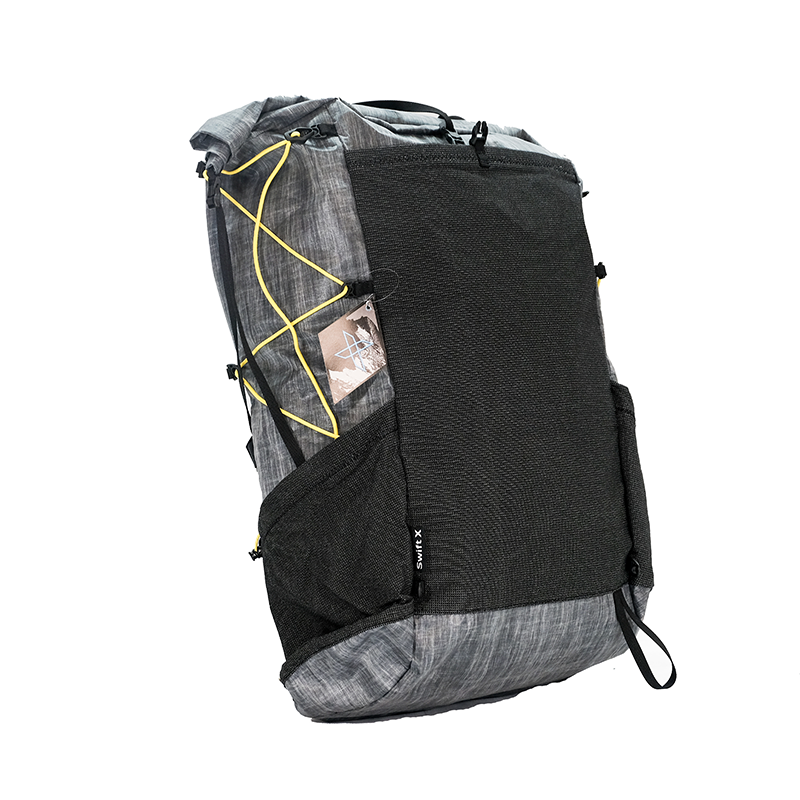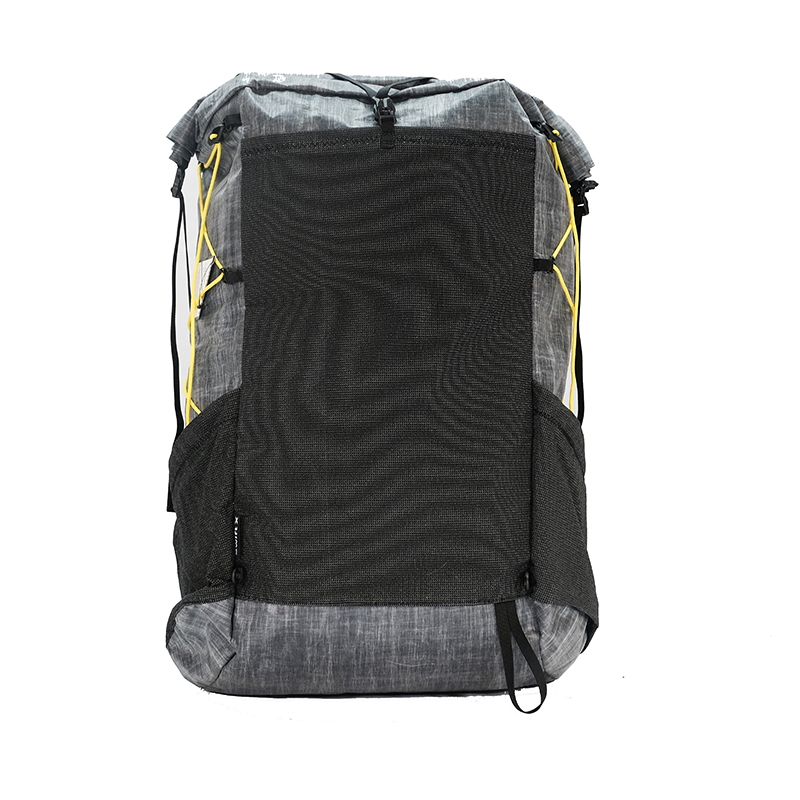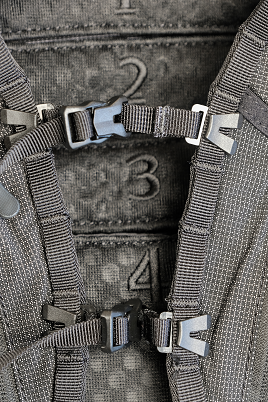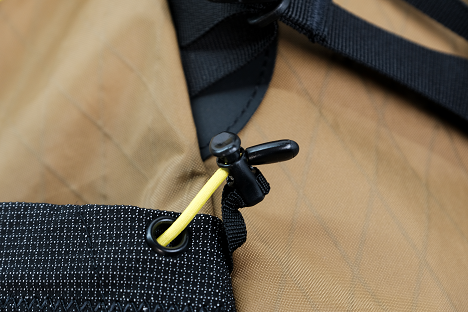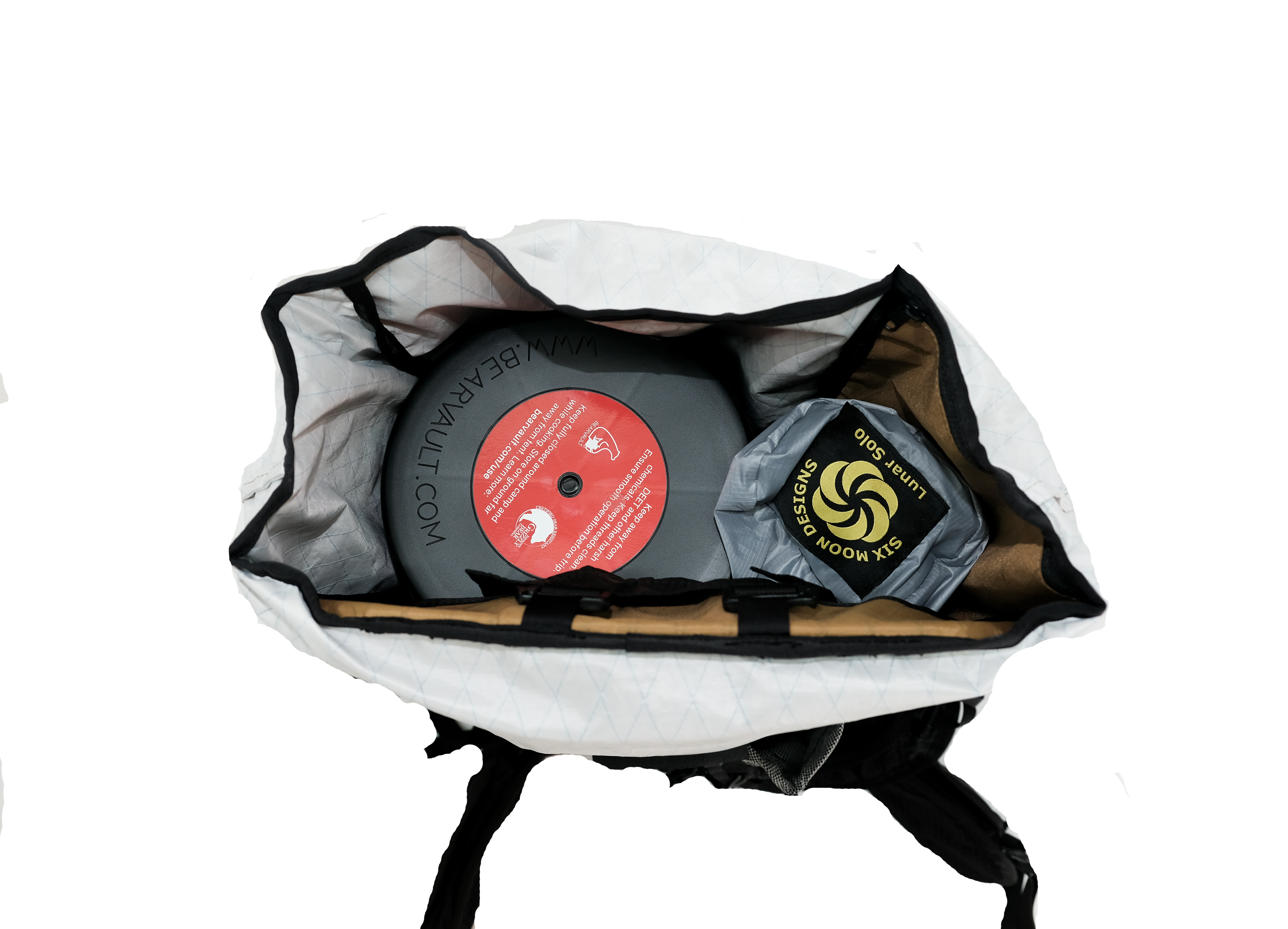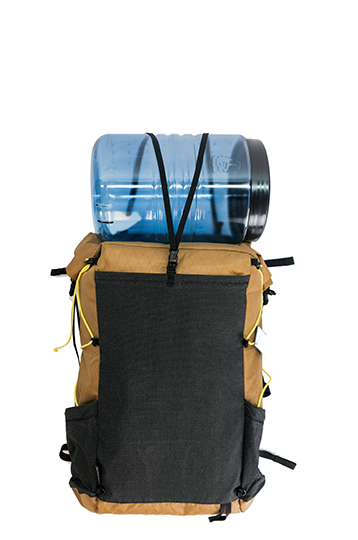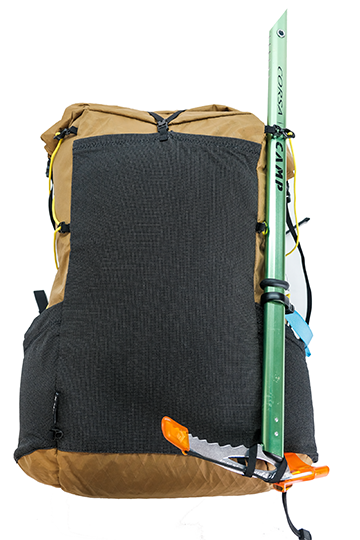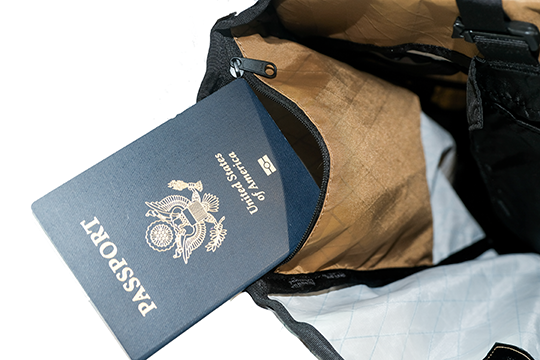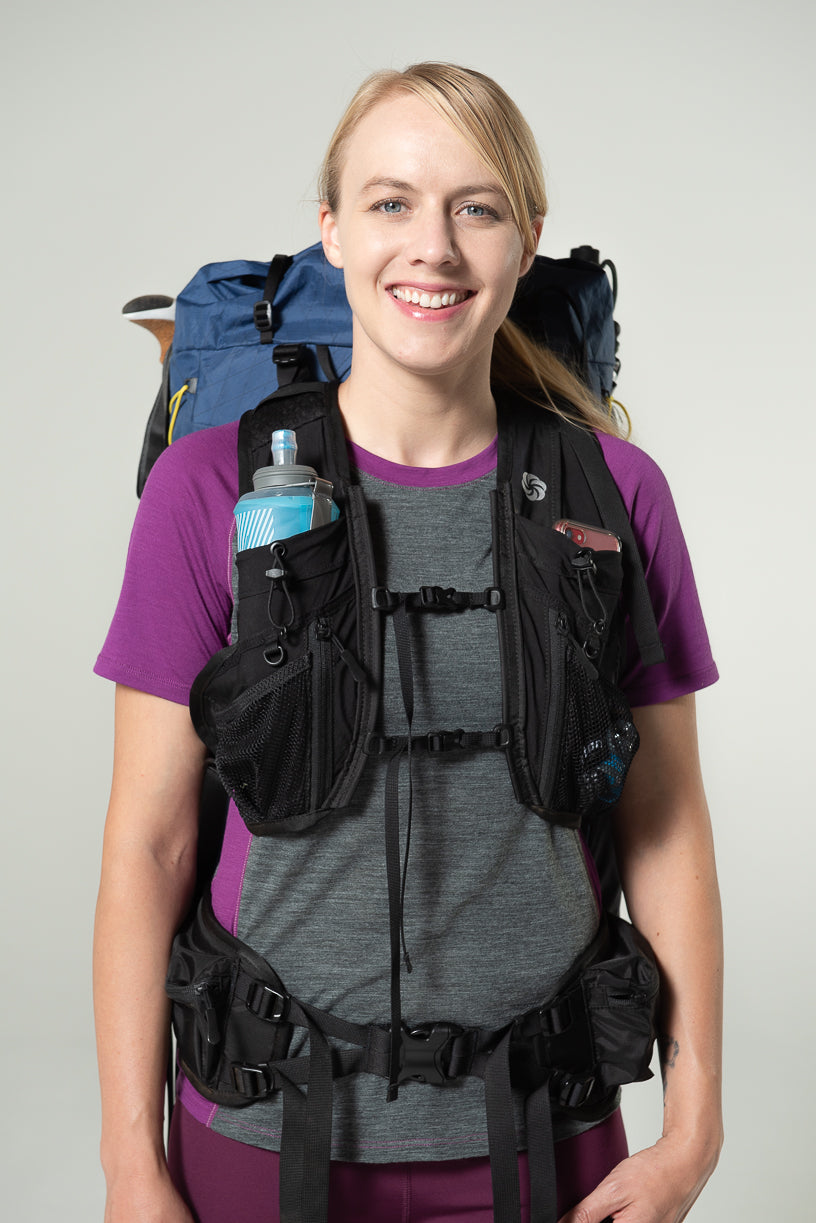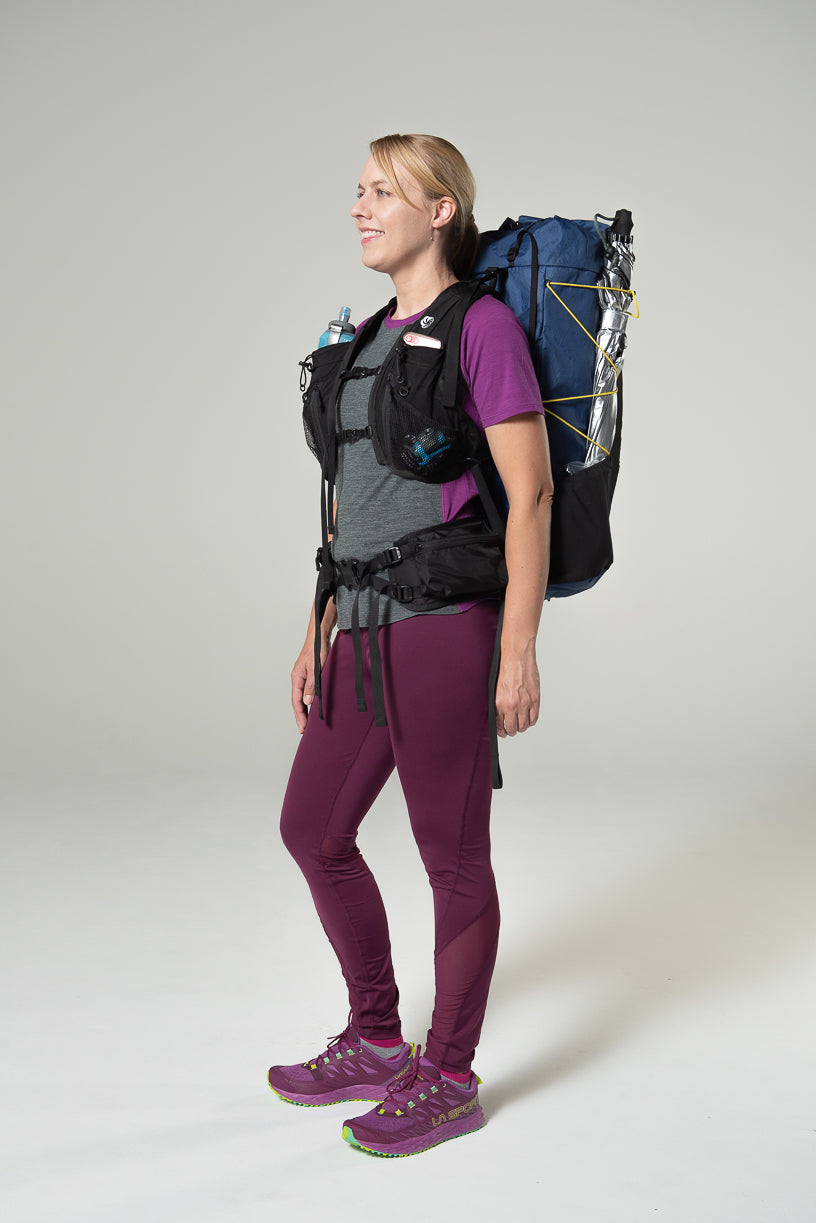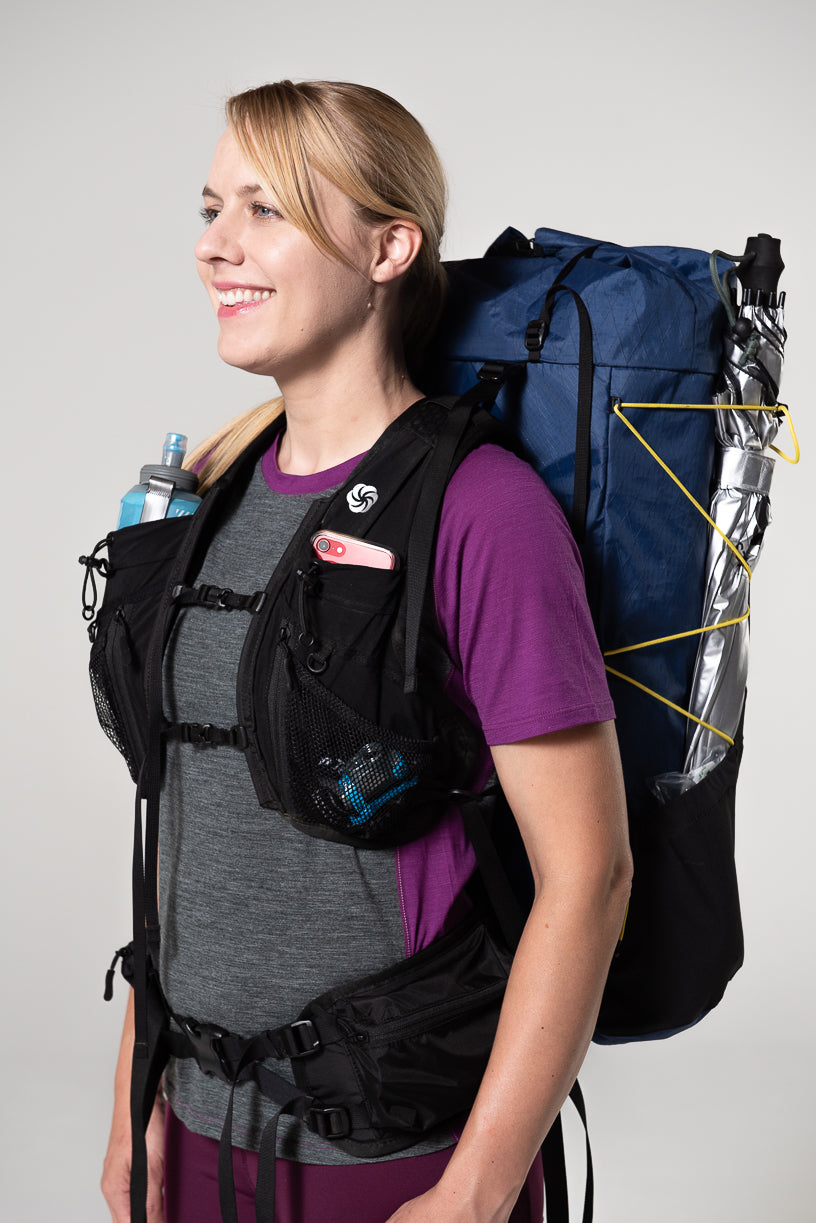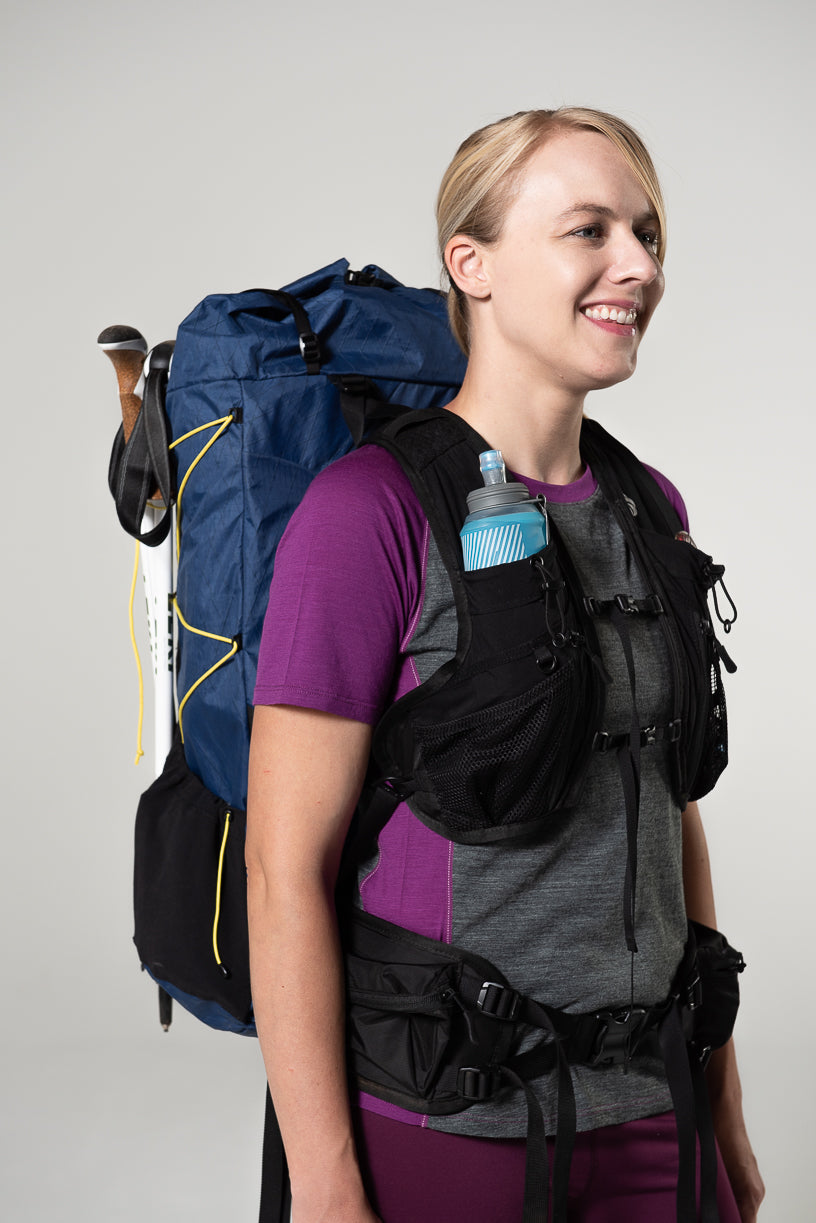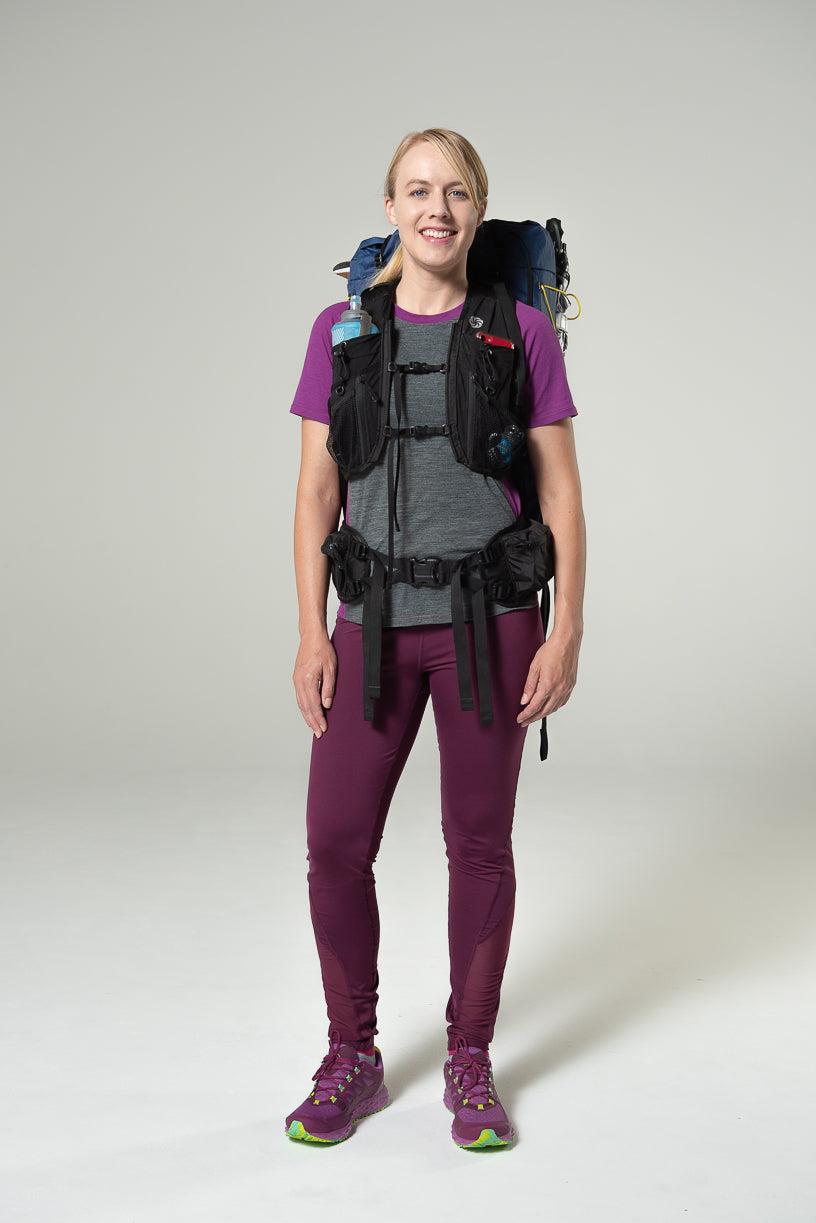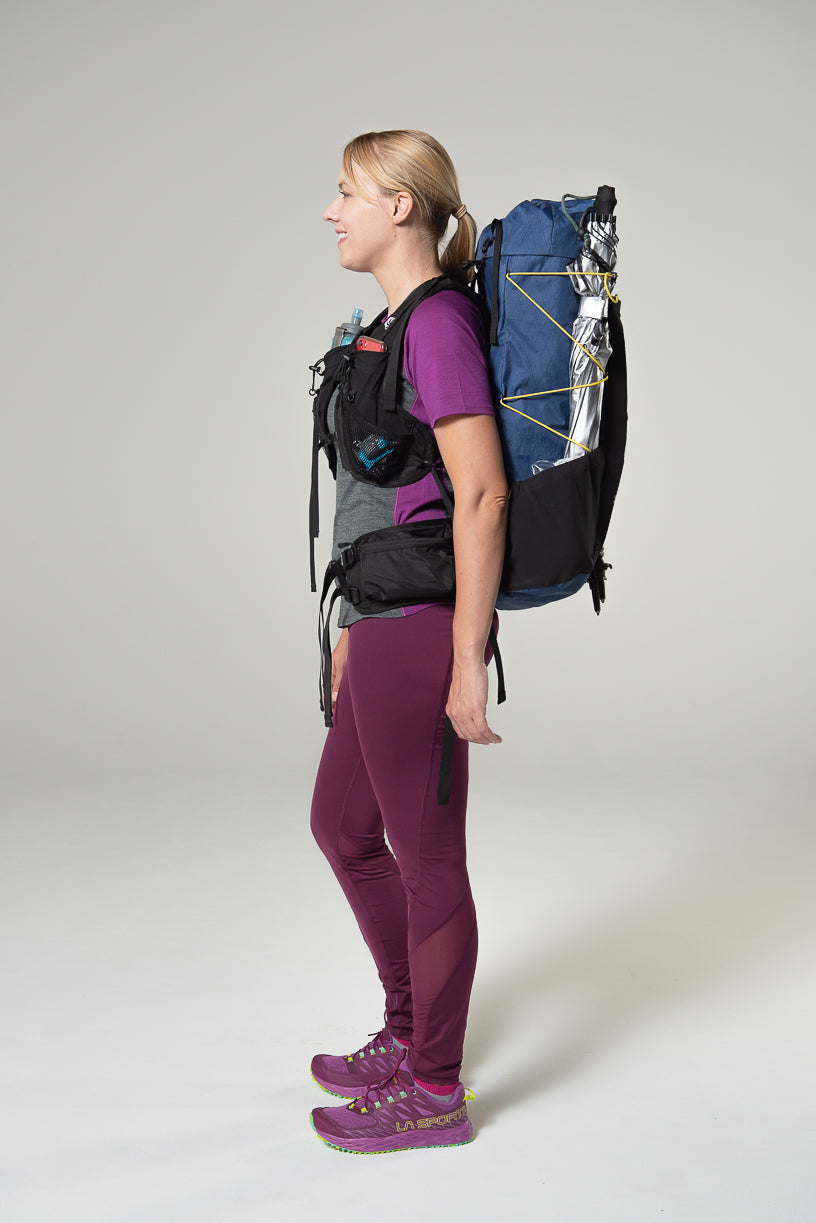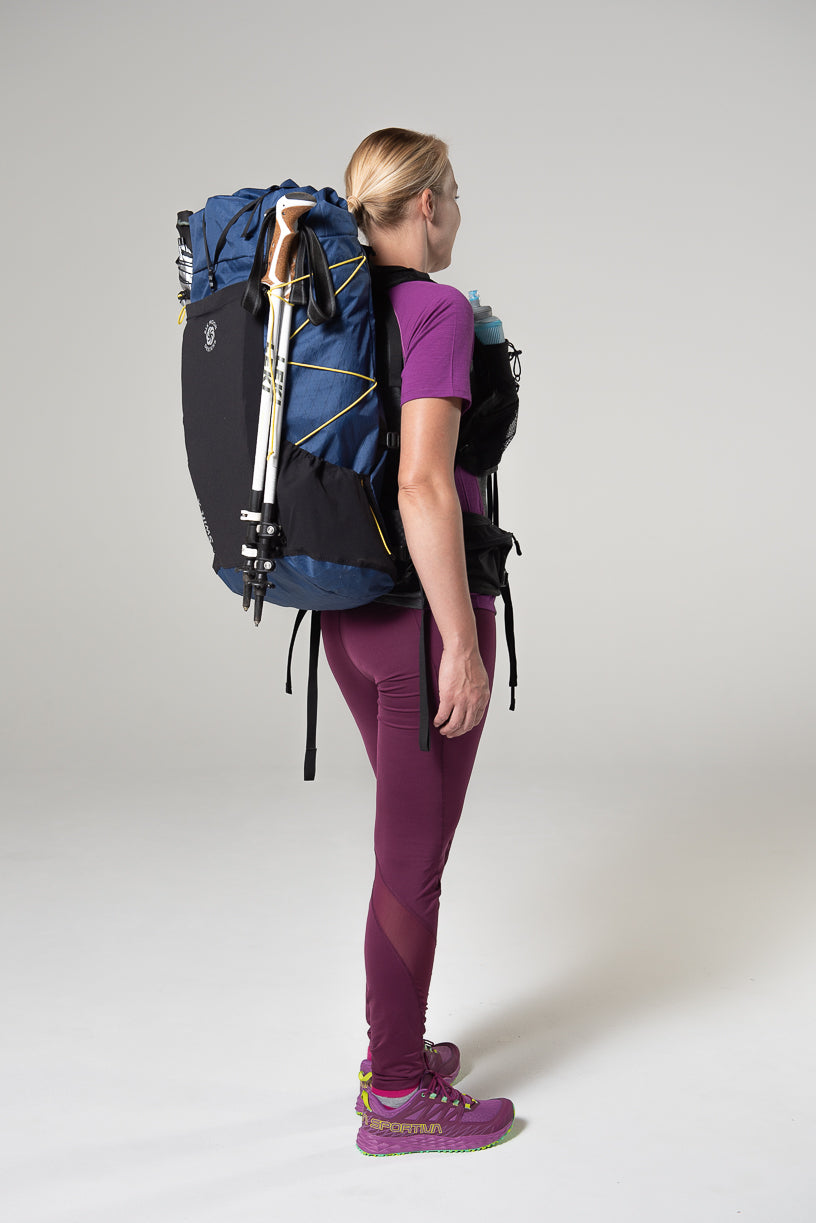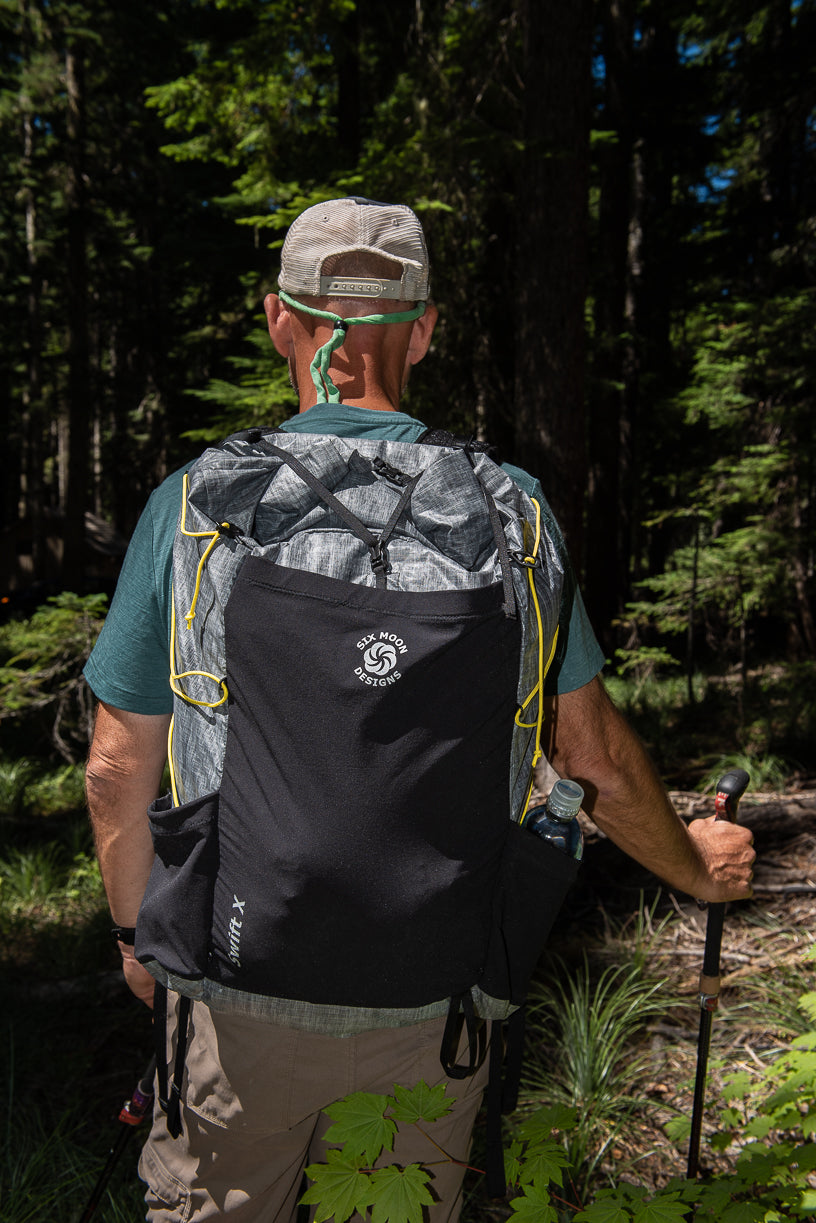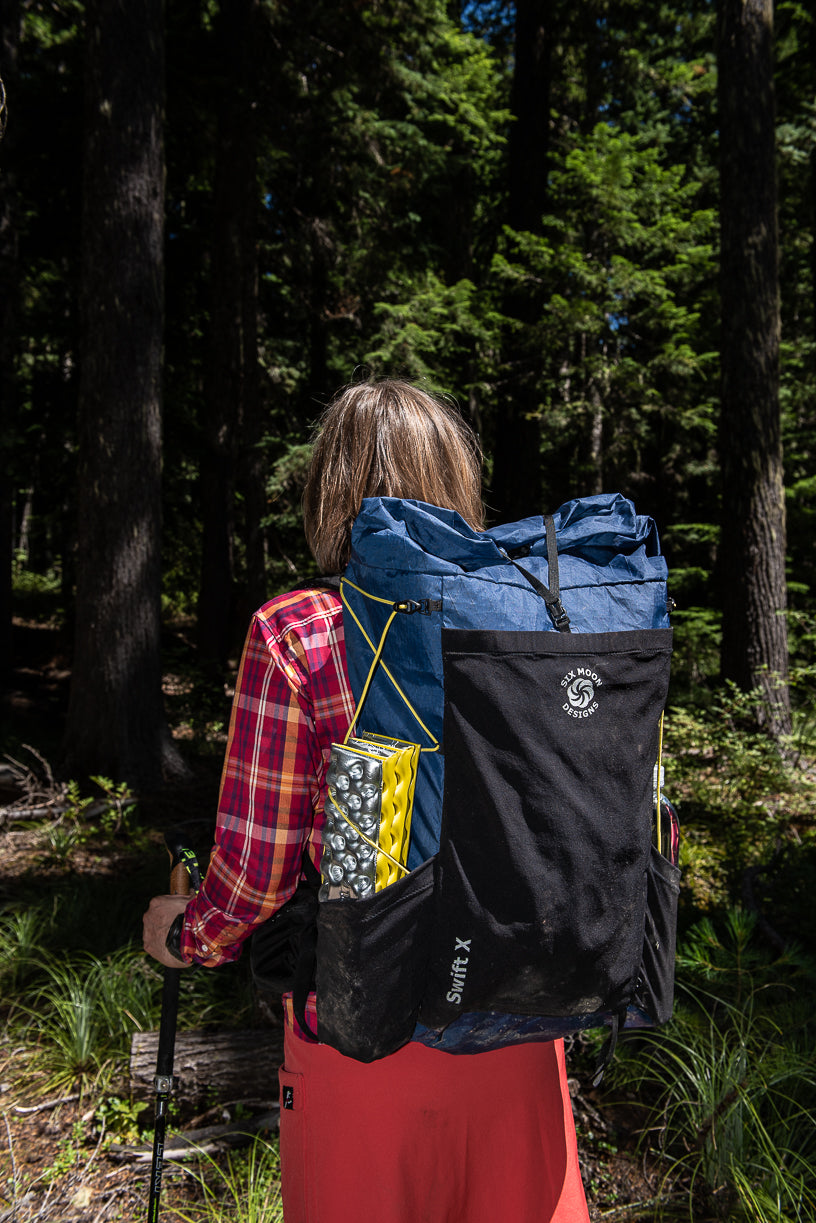 Swift X Hiking Backpack
---
Our award winning backpack designed with thru-hiking in mind.
50L Pack | Best for:
Thru Hiking
Bushwhacking and off trail travel
Triple Crown trails and long distance routes
Pickup available at 8250 Southwest Nimbus Avenue
Usually ready in 24 hours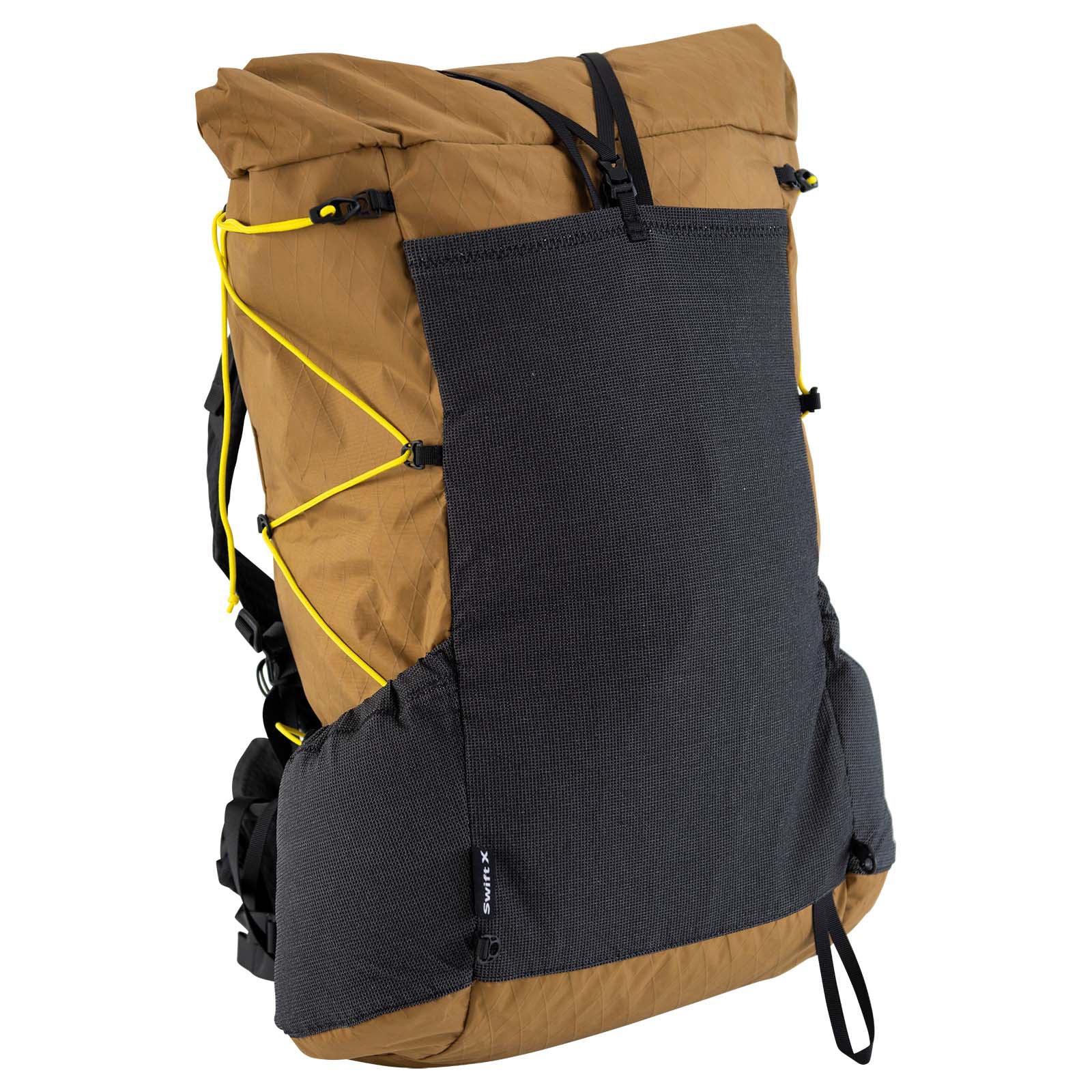 Swift X Hiking Backpack
VX21 Coyote Brown / Vest Harness - Large / Flight Hip Belt - Large
8250 Southwest Nimbus Avenue
8250 Southwest Nimbus Avenue
Beaverton OR 97008
United States
5034302303
⭐⭐⭐⭐⭐ Happiest 5 years and counting
"Have spent over 200 nights since first buying my Lunar Solo back in 2016. It has seen conditions to -20°C up to +38°C. Above the Arctic Circle into the deserts of Israel. Down from the Dead Sea up to the open Tundra. A great shelter for great adventures." - Andrei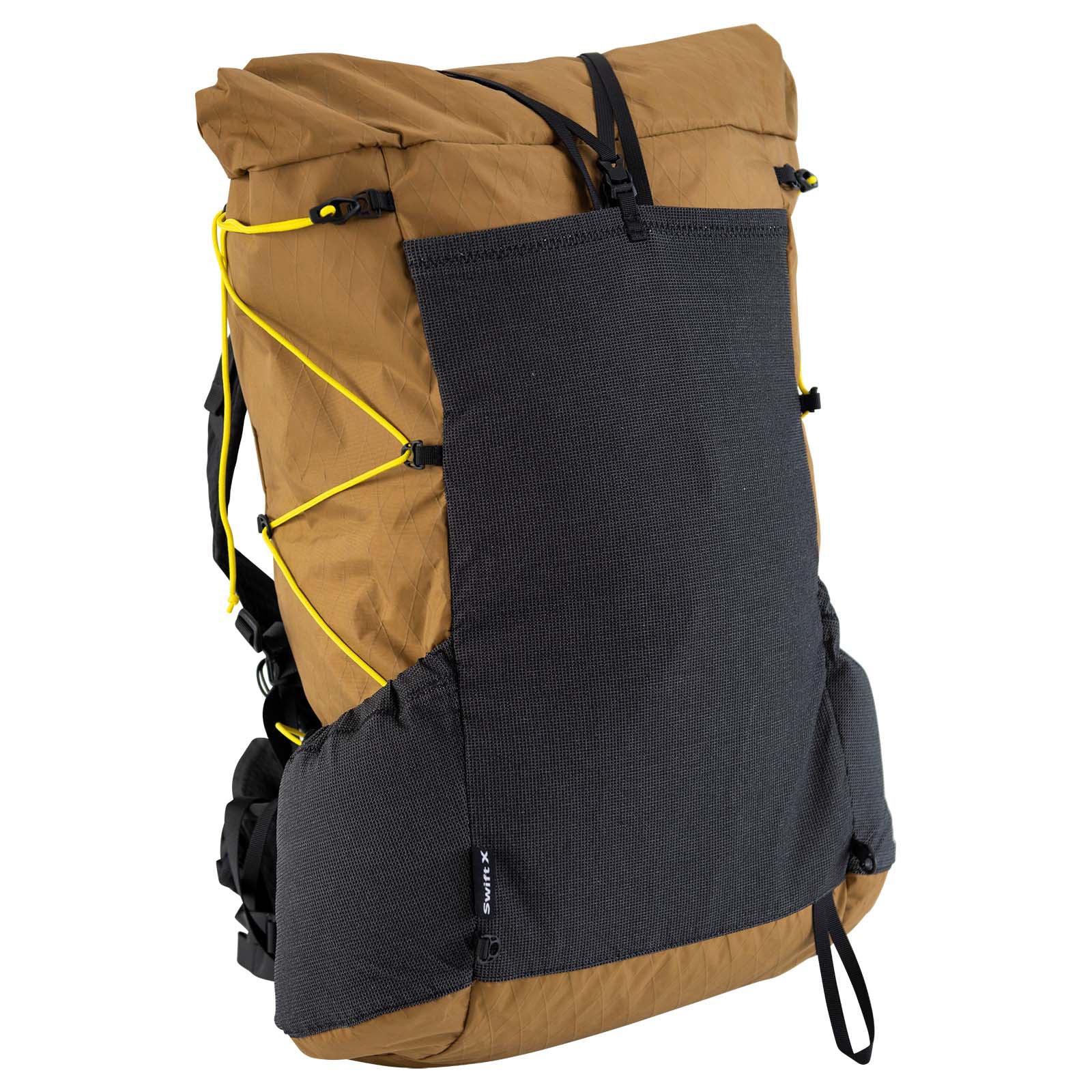 Updated for 2023
The New Swift X
Interior pockets are now deeper allowing for a secure place for your passport, wallet etc…
All the stretch pockets have been upgraded to 

ultra-stretch

The pack now has 2 additional side straps so you can attach and secure the roll top either up top or on the side.
Six Moon Designs Logo and Pack name are now on a small woven label, and no longer silk screened to the woven stretch pockets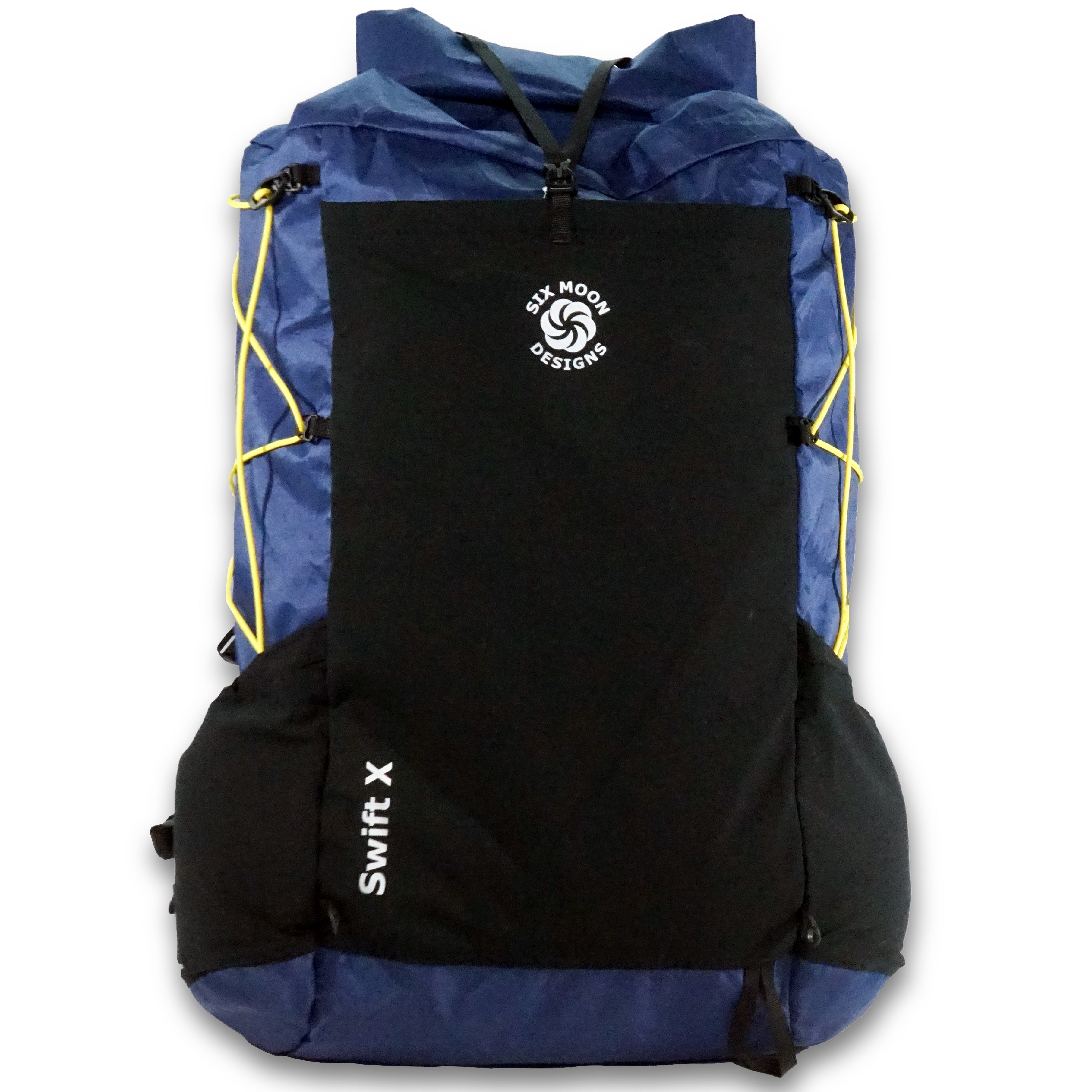 Before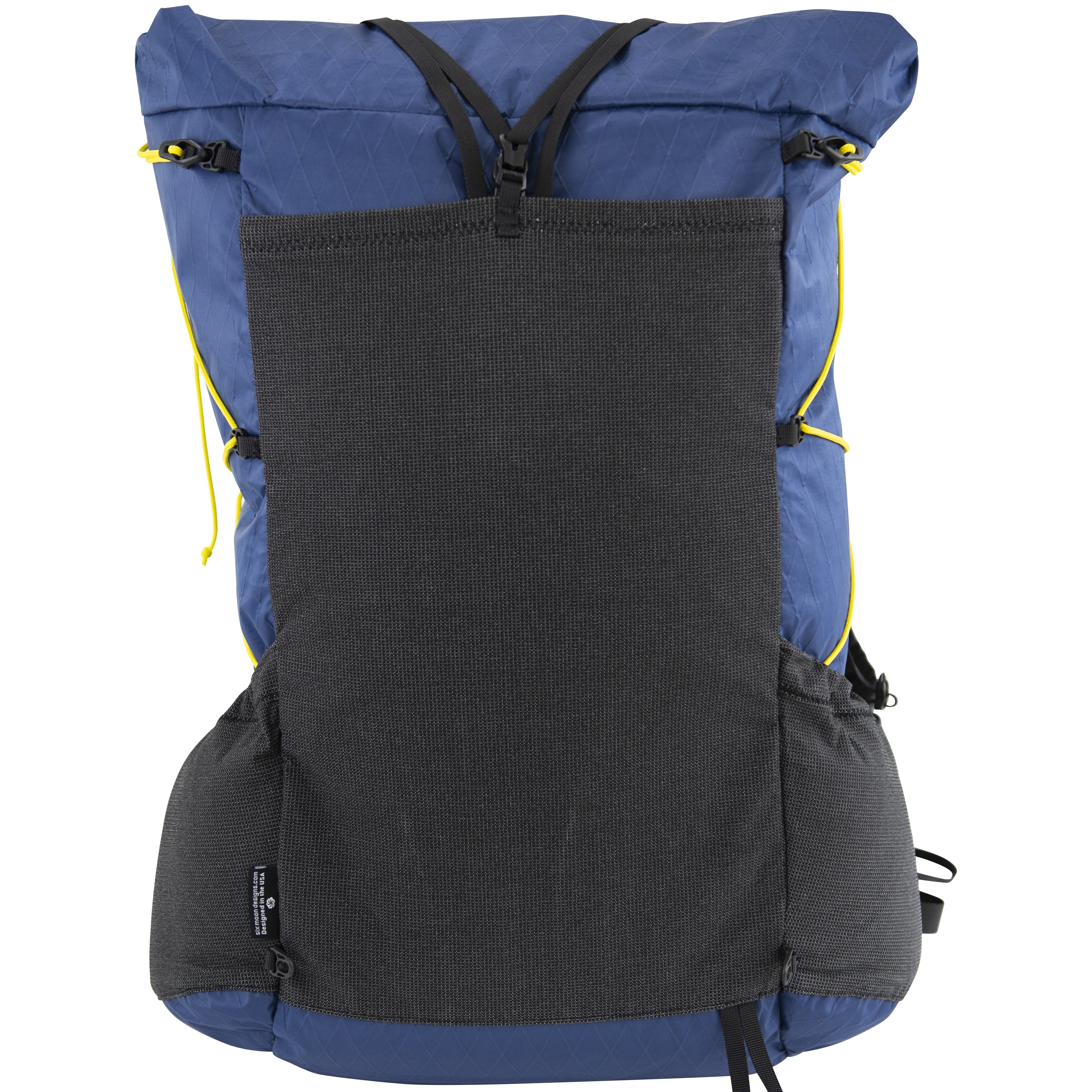 After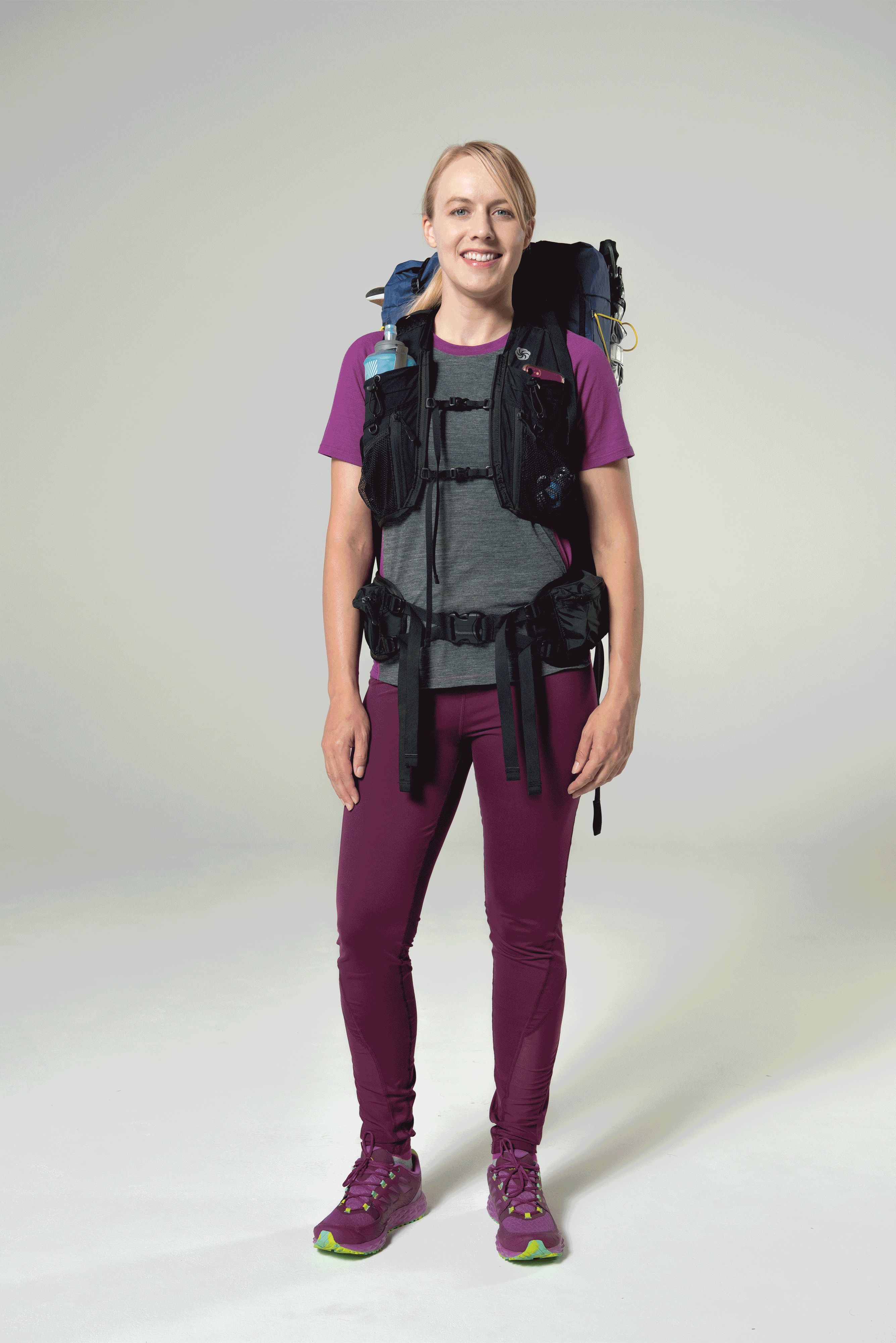 Streamlined and efficient, the Swift X is designed to go where you go.
38.8 oz - 1100g Ultralight Backpack
The Swift X is a modern take on a time-tested design. Over 10 years ago, we designed the Swift. Ten years later, we've added some modern upgrades to create the Swift X. Constructed from lightweight, durable fabric, the Swift X joins our premium Zero-G line. This ultralight backpack's simple, modular design means it easily configures to become your perfect pack for any adventure, be it a quick overnight trip or a calendar year triple crown.
Overview
The Swift X is designed to be lightweight, durable, and comfortable. Because we want the pack to be comfortable, the pack weight will vary depending on the configuration.
Configured as a Frame-less pack with Pack Bag and Shoulder Straps, The Swift X comes in at 27 oz. / 765 g.

In the Standard Configuration with added Stay and Hip Belt, and Flight Vest The Swift X weighs 38.8 oz. / 1100 g.
With the Vest Harness, you get additional stability in your load carrying and it brings the weight up to 40.2 oz. / 1151g.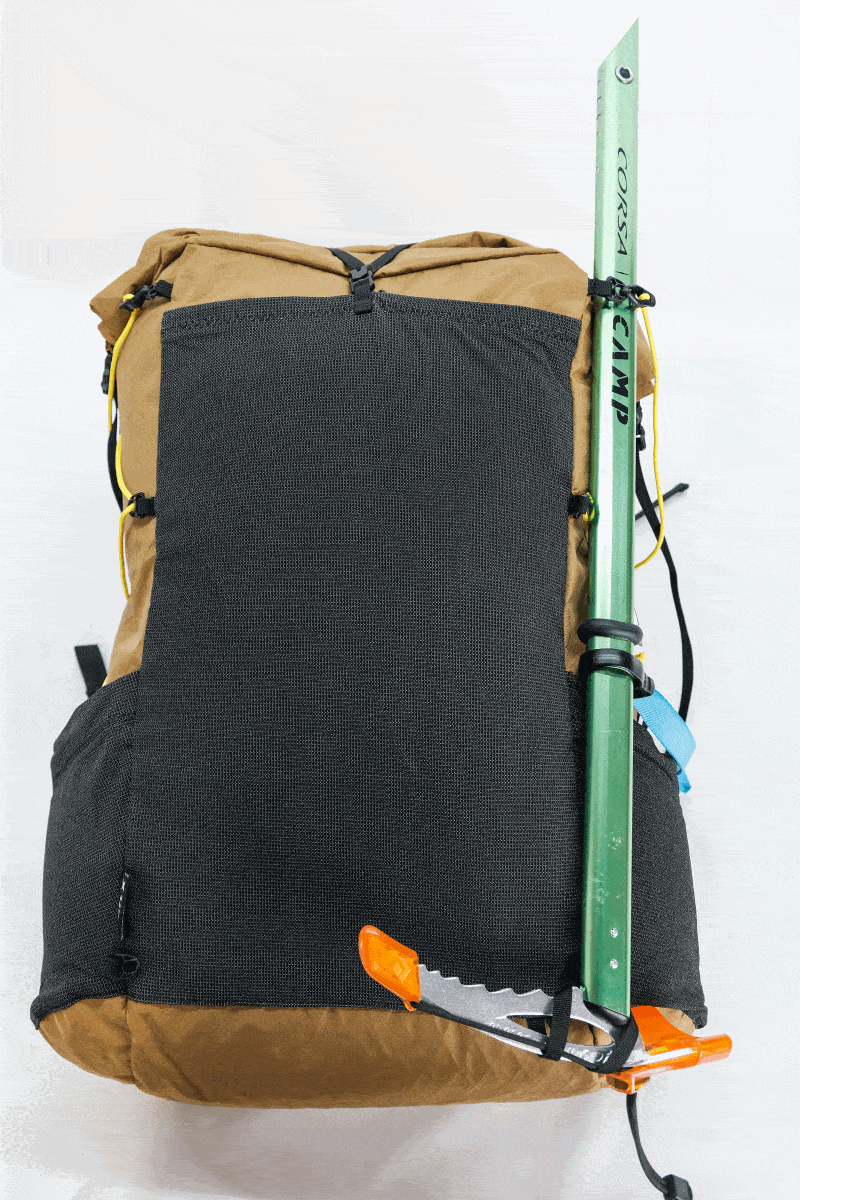 Pack Organization
The Swift X provides ultimate functionality in a simple design. This ultralight backpack has a single roll-top main compartment that holds 41L with an additional 10L extension collar. A Y-strap secures the load top and provides a convenient and easy attachment point for a bear barrel.
Intentionally designed, the Swift X gives you easy access to snacks, your phone, maps, and all those little things you need to keep close at hand. You'll find you won't even have the need to take the pack off until you hit camp at the end of the day.
The side water bottle pockets are made from 4-way stretch woven mesh. They are designed so that you can grab items easily while on the go.
Inside the main compartment, there is a zippered pocket for your wallet to keep it safe and secure and easy to access at the first sign of a burger joint.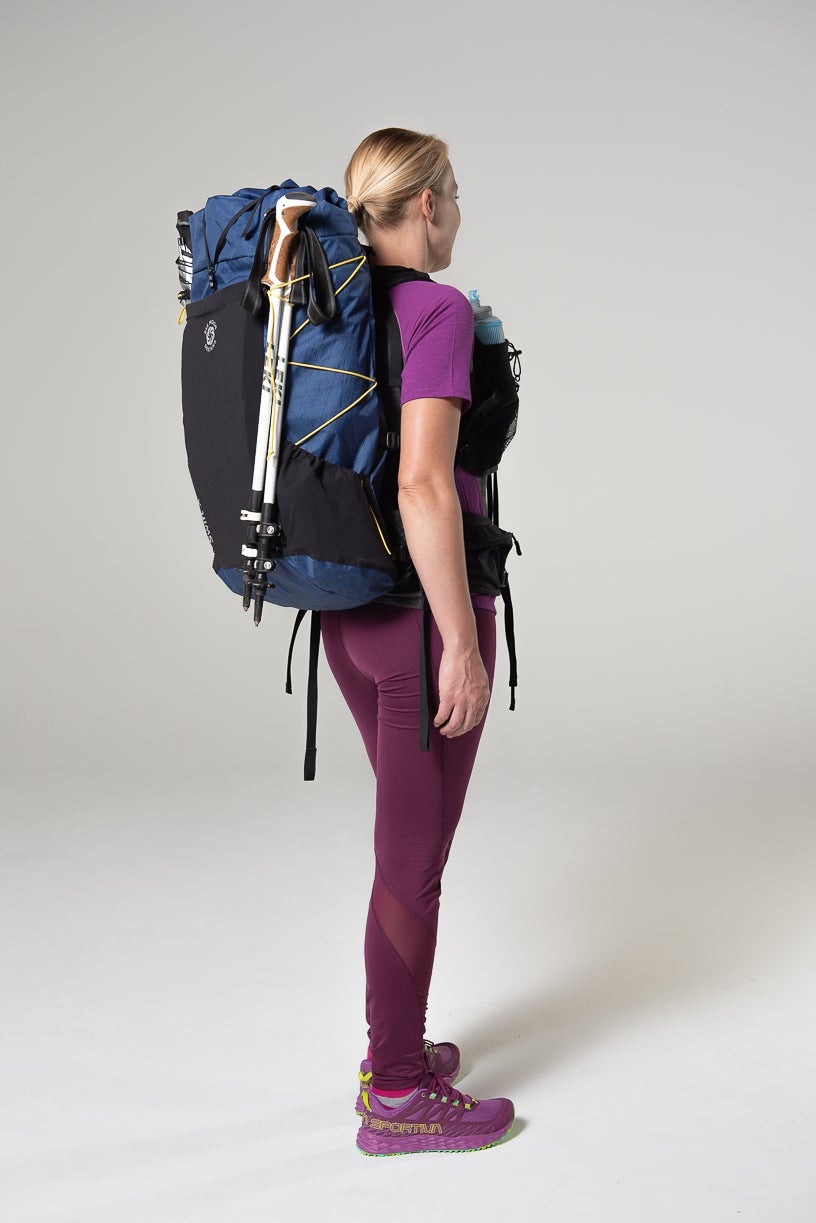 Versatility
The Swift X comes in a variety of configurations, so you can get the perfect fit for you and your needs. You can choose from a standard shoulder harness or vest harness. Each come in 2 sizes.
The Swift X also comes with a removable hip belt available in 3 sizes.
Between the adjustable torso length, removable hip belt, harness options, and removable Delrin Hoop Stay, The Swift X can be dialed in to your exact preferences. Each configuration ultimately changes the weight of the pack from 27 oz. at its lightest to 40 oz. at its heaviest.
While the material used in the Swift X is waterproof the, packs themselves are not water tight. We recommend using a 50L Pack Liner.
Suspension
Frame Configuration
The Swift X features a Delrin Hoop Stay Frame. 
Delrin Hoop Stay Frame Features:
Transfers load to the hip belt
Makes carrying heavy loads more comfortable
Reduces pack snag
Increases load carrying capacity by ~10 lbs | 4.5 kg
Recommended Base Weight: 12 lbs / 5.5 kg
Maximum Weight: 35 lbs / 15.8 kg
Frameless Configuration
The Swift X has the option to be configured without the use of the Delrin Hoop Stay Frame.
Frameless Features:
Decreases pack weight by 3 oz / 85 g
Great for fastpacking or super ultralight backpacking
Recommended Base Weight: 8 lbs / 3.5 kg
Maximum Weight: 25 lbs / 11kg
Harness Options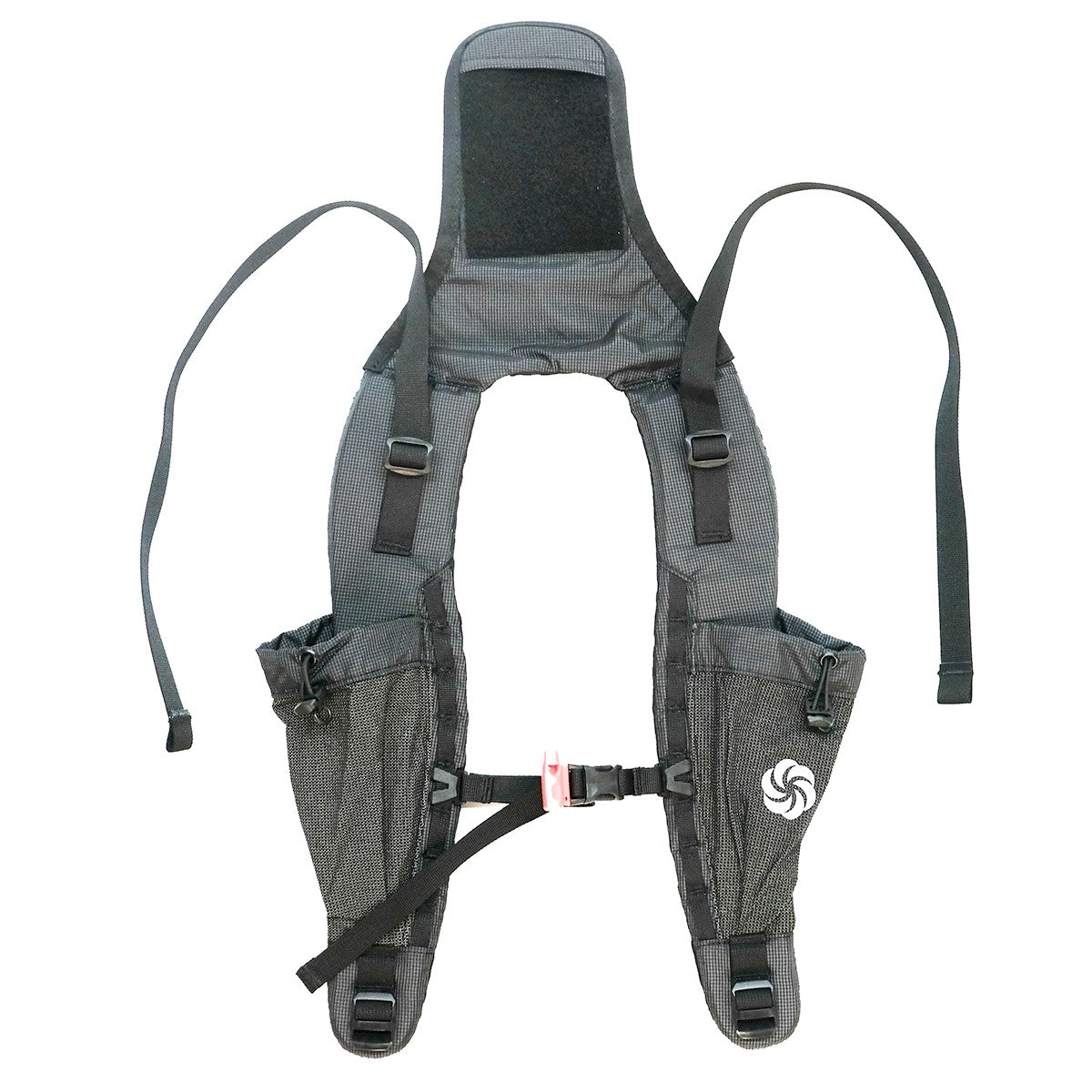 Shoulder Harness
✓ Traditional backpack shoulder straps
✓ Two 4-Way Stretch Pockets that hold 500ml soft bottles
✓ Sliding sternum strap
✓ Covers less torso area
✓ Weighs ~2 oz less than vest harness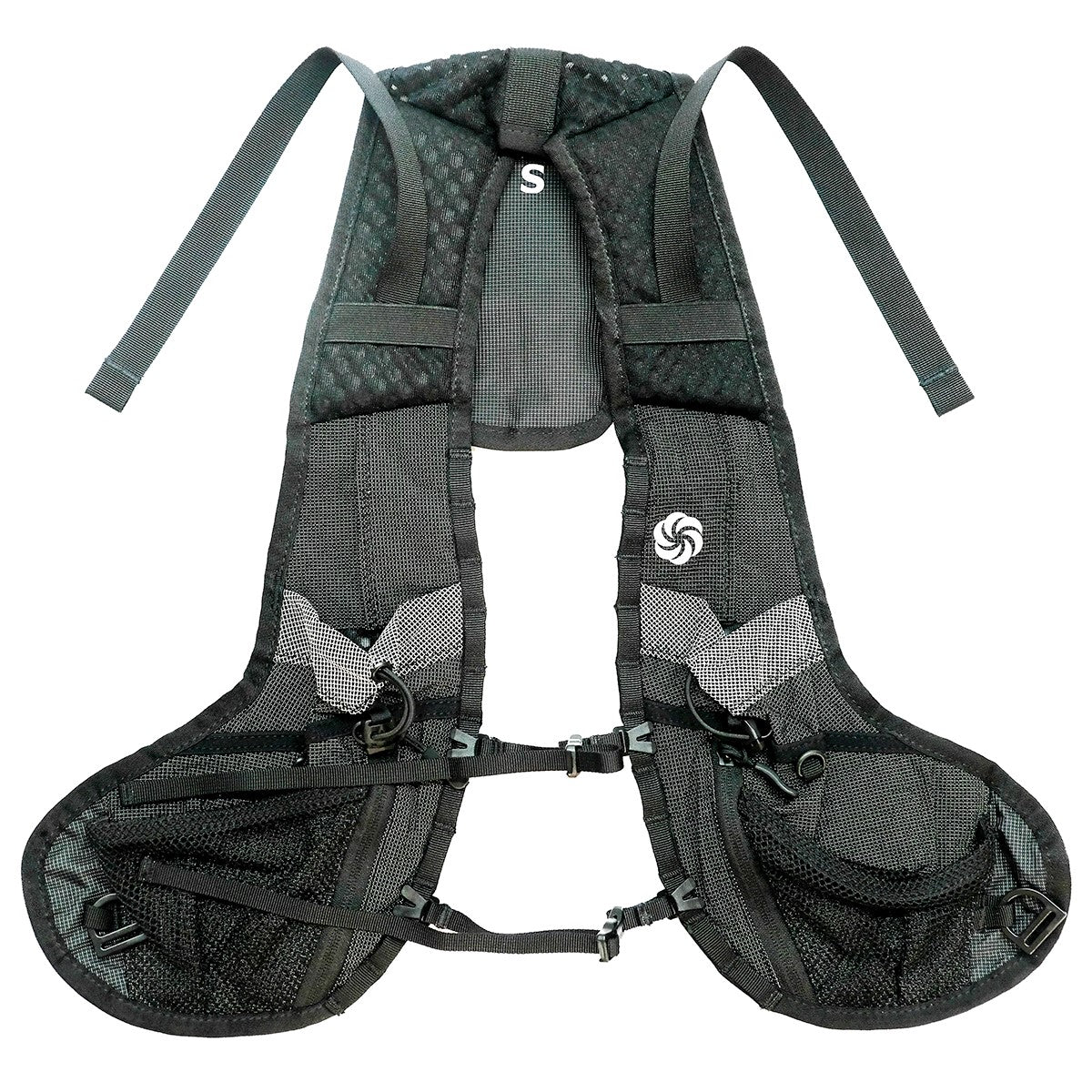 Vest Harness
✓ Six points of suspension between the pack and user
✓ Eliminates sway or bounce when walking or running
✓ Transfers some of the load to your core
✓ Helps to eliminate sores on your shoulders and hips
✓ Helps to reduce back pain after long days on trail
✓ Provides extra storage pockets and quick-access options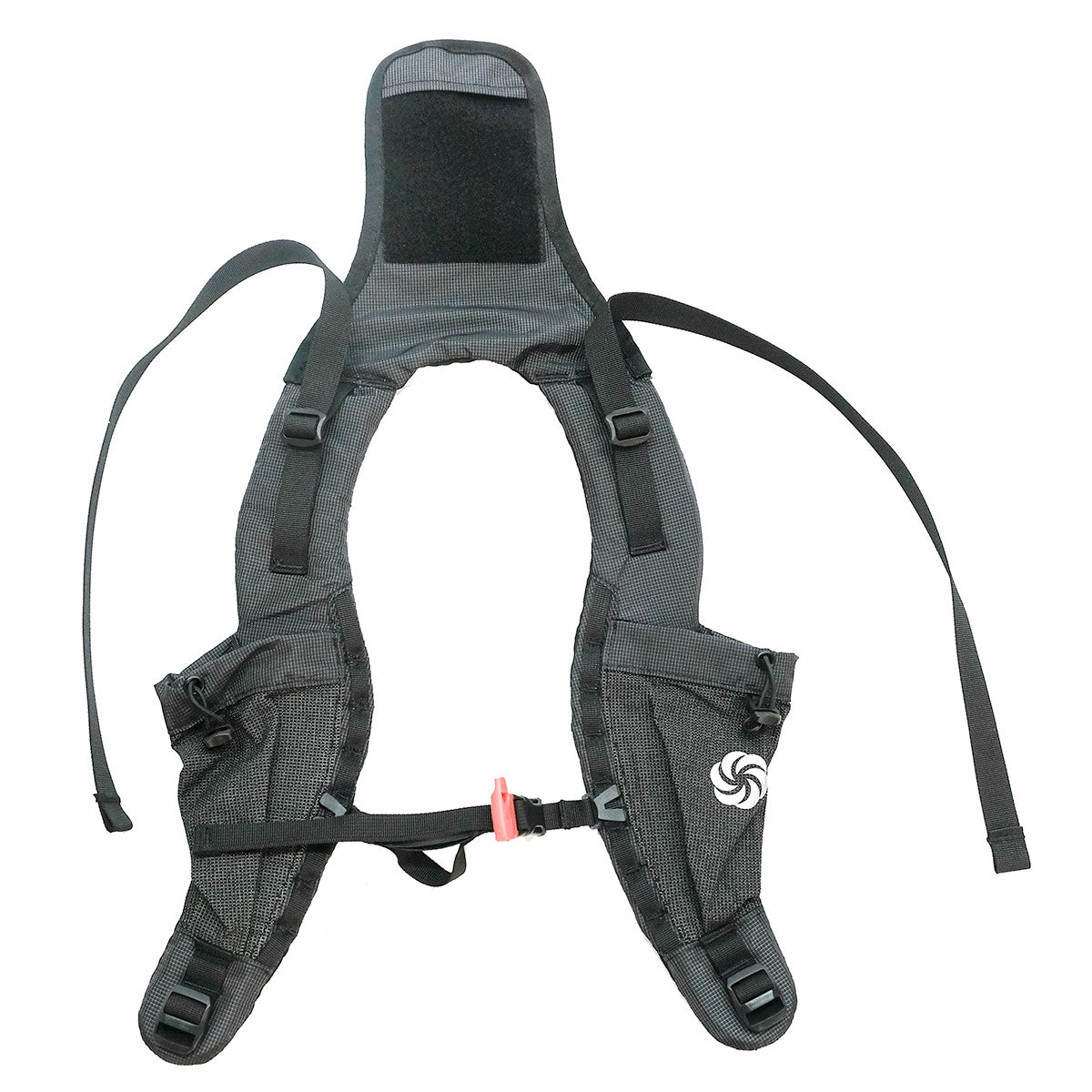 S-Curve Harness
✓ Designed to accommodate people with narrow shoulders that have a larger chest area
✓ Two 4-Way Stretch Pockets that hold 500ml soft bottles
✓ Sliding sternum strap
✓ Avoids covering chest for more comfort
✓ Weighs ~2oz less than Vest Harness
Features
Adjustable Torso Length

Three shoulder strap style options (Shoulder Harness, S-Curve or Vest Harness)

Three exterior woven pockets so you only have to unload your pack when its time to set up camp.

Rear Pocket

Two Side Pockets

Breathable and Durable 4-way Stretch Material

Large Shoulder Strap Pockets to keep things close at hand

Removable Hip Belt

Minimal Contact Back Panel
Top Loading with Dry Bag Closure

Internal Zippered Stash Pocket for your wallet and other small necessities

Multiple Point Cord Compression System to keep your load stabilized no matter the size

Single Ice Axe or Trekking pole attachment point

Two layers of material in key points to strengthen the pack and prevent holes.

Dual Hydration Ports

Removable Hydration Bladder

Sliding Sternum Straps on Vest and Shoulder Harness

Delrin Hoop Stay for added support on those heavy load days.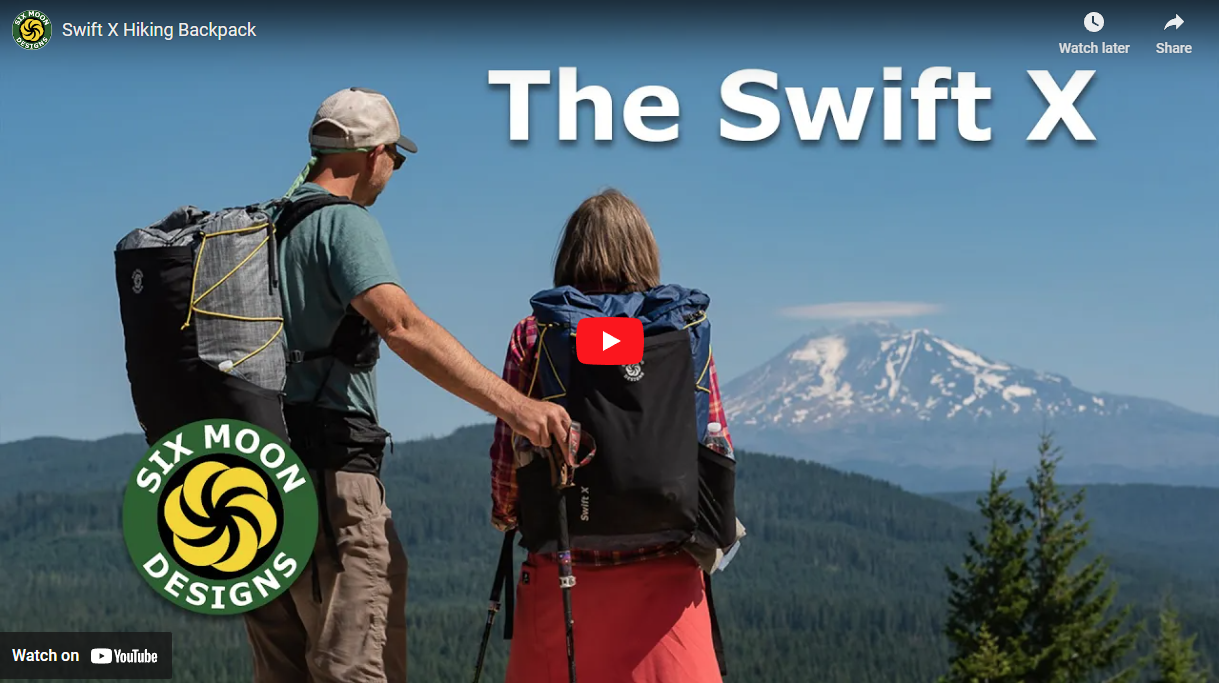 Torso Sizes
16" - 22" | 38 cm - 56 cm
Dimensions
11" x 7" x 22" (WDT) | 28 cm x 18 cm x 56 cm
Color
Heather Grey, Black, Coyote Brown, Blue
Uses
Lightweight Backpacking
Long Distance Backpacking
This product is rated 4.6 of 5.0 stars.
It has received 32 reviews.
Swift X
I love this bag! So much more comfortable than my Osprey and I love the roll top. Has a few more organizational pockets than a similar ULA pack which is nice. Highly recommend!
The perfect pack!
Committing to an upgrade in my pack was a laborious effort and it seems like the more I looked and compared the different company's products, the more confusing and hesitant I became. So when I finally pulled the trigger on the SwiftX I was both relieved and a little worried. After receiving it I immediately set off on a four day backcountry trip and couldn't have been happier with my purchase. I really love the flight harness setup, the durable yet quiet material and construction and the placement of pockets and exterior storage. The inner compartment was great for stashing car keys and other important items such as cash and bank cards and held them secure. The pack rode easy at 25# fully loaded with food and water and I didn't have one hot spot (not even my collar bones where straps usually rub me raw).
I have to also mention the Carbon Trekking Umbrella which was a life saver on wide open expanses in 90°plus heat.
Thanks again for the wonderful products and more than helpful and responsive customer service for sizing and fit questions.
Wrangle Mtn Backpacking
I found this pack to be comfortable and easy to adjust. There are a lot of straps but easy to figure out. The material is water proof but it is certainly not water tight (they did not lie with this statement). I set this pack down in a marshy environment only to find the bottom seam (that is oblong in shape, connecting the bottom to the sides) leaks. This was not a little water getting in the bottom of my pack but enough to wet the entire pack bottom both inside and out. This is not an ideal pack for a wet environment.
I chose the harness instead of traditional straps. It is comfortable but the pockets are small and difficult to access.
Overall,I would not purchase this pack again. The customer service has been spot on returning emails but this company is not willing to budge on their return policy stating the significant water leak is normal due to stitching.
Breast Cancer Survivor Chimes In
I had breast cancer in 2017 and was told that because of the danger of lymphedema (a complication of having lymph nodes removed to check for cancer) I probably shouldn't carry an overnight-sized backpack again. Despite this danger, I have made the choice to continue to backpack. However, with shoulder straps it has not been very comfortable because of the amount of scar tissue I have in my underarm area. As a result, I have chosen to use very well padded backpacks, even though they are relatively heavy. When I saw the vest option for the Swift X I thought it might help with my issues, and indeed it has. I had a lumpectomy and am medium-chested (C-D cup size), so I don't know if the vest would work as well for people who had mastectomies or are who have larger breasts, but for me it's been amazing. There is no underarm rubbing at all because the vest doesn't go up to my underarm area. This means that the area where lymph nodes were removed has no additional pressure on it and I suspect this reduces my chances of developing lymphedema, although I don't know that for sure.
Three other things that I really appreciate about this backpack are: the transfer of weight to my core (I actually had sore upper abs after my latest Yosemite trip with a load that pushed the 35 pound limit); the ability to cinch the pack down to day-pack size for summit days; and the waist belt system which is great for my curvy hips. I've always preferred women's fits in backpacks but this uni-sex pack works great for my body.
All around, I couldn't be more pleased. This pack will be the one I use exclusively for all but the shortest day hikes.
Best pack yet! I own alot
Fixed Whitney's van at my shop and he turned me on to Six moons. Bought the swift x. Just did a 3 day 25 mile trek with 35 lbs. I own lots of packs. Best 1 I've ever had !!!!!!